MPs gathered outside parliament at midday on Monday, heads bowed, some wiping tears from their eyes. 
Onlookers would have been forgiven in thinking that a national tragedy had struck, that a day of mourning was in place. 
But no, these downhearted MPs were gathered in honour of the final bongs of Big Ben, as the iconic London bell was silenced for four years' of repair work. 
Labour MP Stephen Pound was among the group of "traditionalists" who assembled to honour the bell's last chimes until 2021. 
"This is a desperately sad moment and you don't know what you've got till it's gone," Pound, the MP for Ealing North, told reporters at midday. 
Big Ben is being silenced over concerns the volume of the bongs would be a health and safety risk to those working on the repairs to the Elizabeth Tower, which houses the bell.
But it has proved to be something of a controversy in the House of Commons. 
Prime Minister Theresa May insisted "it can't be right" and asked for the proposals to be reviewed, while Brexit Secretary David Davis called it "mad." 
The fiasco has made us wonder why not every issue facing the UK manages to garner as much MP outrage. So to help those MPs distressed by the temporary loss of Big Ben, we've compiled a list of things they can focus on until the bongs return. 
1. Modern Slavery 
The "shocking" scale of the problem of modern slavery and human trafficking in the UK has been brought to light by the National Crime Agency (NCA) this month, and it's far more prevalent that was previously realised. 
The NCA said there are potentially tens of thousands of victims in the UK that are currently slipping through the net, because victims are kept silent and helpless by traffickers. 
As a result of the NCA's campaign, the number of calls to a slavery hotline run by Unseen, an anti-slavery and anti-trafficking charity, has doubled in the past week. The hotline received 150 calls last week, reported The Guardian, up from a weekly average of 75. 
Calls to the hotline reported workers at car washes, in construction, and in nail salons, among others, showing that people trafficking and modern slavery are issues that are closer to home than many of us realise. 
2. Period Poverty
This needs to be a conversation, because in 2017 there are still women and girls in the UK who can't afford to have a period. 
Before the general election, the issue of period poverty in the UK was gaining momentum. Education Secretary Justine Greening said she would look at the issue carefully. 
But, five months on, and campaigners, activists, and the women and girls affected are still waiting.
Read more: This Scottish Lawmaker Wants to Give Girls Free Pads and Tampons and End 'Period Poverty'
"The simple truth is period poverty is a hidden problem; if it wasn't for teachers and those volunteering at food banks reporting that this was a real issue, we probably would still be oblivious to it," wrote Baroness Burt in the Huffington Post this month. 
"Tragically, we simply don't know how many young girls it affects because embarrassment stops them from seeking help." 
Global Citizen campaigns to stop girls across the world having to miss out on education because of their periods. You can take action here. 
3. Child Refugees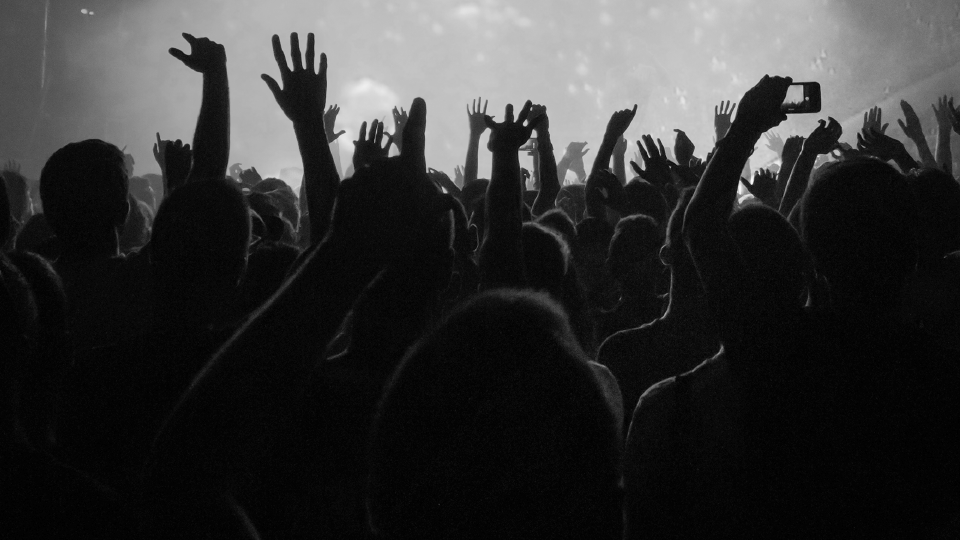 Image: Getty Images
The UK is continuing to let down unaccompanied minors fleeing war, poverty, and natural disaster, leaving them vulnerable to exploitation and abuse. 
The much-hyped Dubs programme to resettle an unspecified number of unaccompanied minors from Europe was brought to a close after just 480 children were identified as eligible.
Of those 480, the Home Office confirmed in July that only an estimated 200 children actually made it to the UK in 2016. Not a single child has arrived so far in 2017. That's considerably less than the 3,000 children that campaigners were asking for. 
Read more: UK Has Taken in Zero Child Refugees in 2017 Under 'Dubs' Scheme
The Scottish and Welsh governments wrote to Brandon Lewis, the UK immigration Minister, last month, criticising the "lack of planning and sharing of useful information" in the Dubs scheme. 
Meanwhile, more than 100 child refugees have gone missing in the UK after being smuggled from Calais by people traffickers, according to The Independent. 
The children, some as young as 13, are known to have crossed into the UK from northern France since last August. But they have since disappeared. 
And the true figure of missing children, now vulnerable to sexual and labour exploitation, is thought to be far higher.
Global Citizen campaigns to support refugees and those fleeing crisis around the world. You can take action here. 
4. Brexit
It's pretty agonising to even have to bring up Brexit because, let's be honest, we're all a bit sick of it. 
But Brexit Secretary David Davis has been particularly vocal in airing his views on the Big Ben problem, so it seems like Brexit is worth addressing. 
"I've been out of government for a lot of years, and I've forgotten how long it takes to get the approvals for this and the approvals for that," Davis told LBC radio last week. 
"There's a sort of rude phrase which I will shorten to 'just get one with it'. When I was in business, it was my standard line, just get on, just do it, don't faff."
Read more: Orphaned Refugee Children Could Be Blocked From Reunited With Their Families in the UK After Brexit, UNICEF Boss Warns
Meanwhile, the EU has reportedly threatened a two-month delay to talks on a post-Brexit trade deal, because of a lack of progress on the "divorce" settlement. 
Michel Barnier, the EU's chief negotiator, made the warning at a private meeting in Brussels with EU ambassadors. 
"Barnier expressed concerns that sufficient progress in October looked difficult now. Mainly because Britain has no position on finances, but also because they don't have positions on other issues as well," one EU official involved in the talks told Reuters.
"The more they drag on, the less time is left for the second phase and the special relationship they want." 
If the delay does happen, it could leave the UK with just 10 months to negotiate a trade agreement before leaving the EU. 
5. Saudi Arabia
Two years of conflict have subjected the people of Yemen to a humanitarian catastrophe, and children are suffering more than any.
Children have been forcibly recruited as soldiers, and attacked by airstrikes in places they should be safest — schools and hospitals. Some 3.3 million children in Yemen are acutely malnourished, and one child contracts cholera every 35 seconds. 
Last year, the UN found Saudi Arabia and its allies to be responsible for 60% of child casualties in Yemen in 2015.
Read more: Activists Take to Parliament Square to Protest Saudi-Led Air Strikes in Yemen
Meanwhile, the UK has continued to provide weapons, political backing and logistical support to the Saudi military coalition, despite this increasing concerns over civilian deaths, which are believed to total around 3,000. 
The UK government considered suspending these arms sales following a strike in October 2016, which killed 140 civilians who were attending a funeral. But in the end Britain decided to continue with the sales. 
Global Citizen campaigns to support the victims of the conflict in Yemen, and to ensure that Saudi Arabia doesn't get away with killing children. You can take action here.
6. Homelessness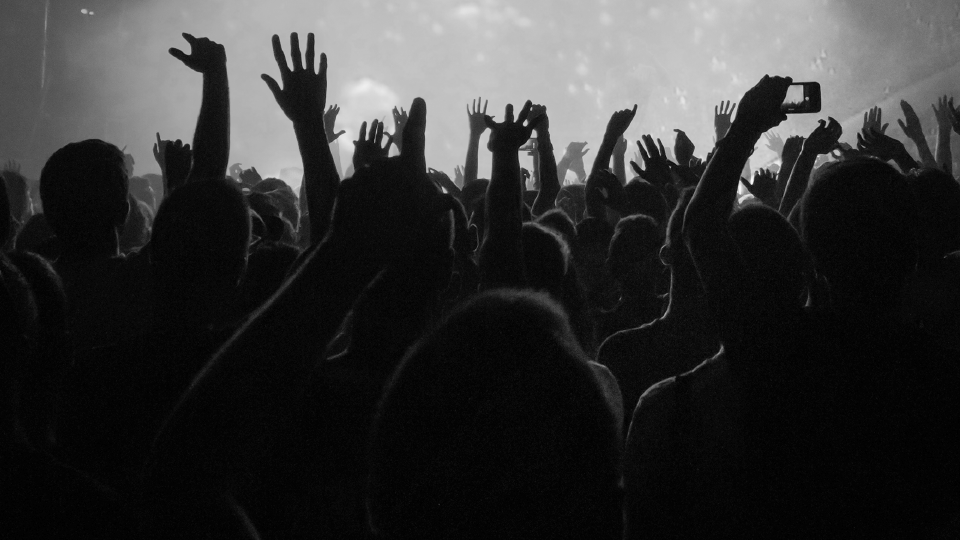 Image: Michael Reiner
The number of people being forced into homelessness is predicted to more than double by 2041 unless the government takes immediate action. 
The warning this month came from homelessness charity Crisis, and was based on analysis by Heroit-Watt University in Edinburgh.
The report found that the number of people sleeping rough in the UK will reach 575,000 people by 2041, up from 236,000 in 2016.
It adds that the biggest rise will be for those placed by a council in unsuitable accommodation, such as Bed & Breakfasts, with the total number of people living in these conditions expected to rise from 19,300 to 117,500.
The charity has urged the government to build more affordable housing and launch a concerted effort to tackle rough sleeping.