Betsy DeVos never attended public school. She has no teaching or education policy experience. She sent all four of her kids to private school. And now she is slated to become the next Secretary of Education of the United States of America. 
An advocate of "school choice," private school vouchers for low-income students, and funneling public money into privately-run charter schools, DeVos has the potential to turn the US public education system on its head. She's a fitting choice for president-elect Donald Trump, who has said he wants to allocate $20 billion toward school choice by "reprioritizing federal dollars" away from public schools.
Trump has also said he wants to "establish the national goal of providing school choice to every one of the 11 million school aged children living in poverty."
Currently 50 million students attend US public elementary and secondary schools, in comparison with just 5 million who are at private schools. About 2.5 million students attend public charter schools, up from 800,000 just ten years ago. A recent study by the Southern Education Foundation found that one in two public school students qualify for free- and reduced-price lunches, which according to the Washington Post, is a "rough proxy for poverty." 
Read more: As Trump Becomes President, Republicans Win Total Control of Congress, Too
What might a Donald Trump and Betsy DeVos-led Department of Education mean for students living in poverty in the US? 
Global Citizen spoke with four education policy experts to get the scoop on Trump's pick for Secretary of Education.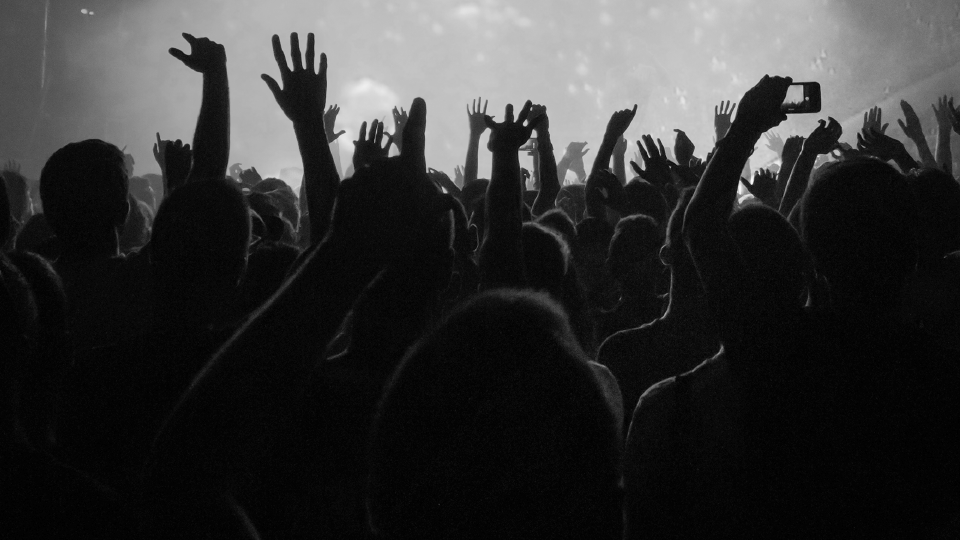 Who is Betsy DeVos? 
DeVos is the chairperson of the Windquest Group, an investment management firm in Michigan, and formerly the head of the American Federation for Children, a national pro-school-choice organization. 
She's married to Dick DeVos, son of Amway co-founder Richard DeVos. The DeVos family, much like the Koch family, has funneled large amounts of money into the Republican establishment and toward conservative causes — at least $200 million, according to Mother Jones.
This includes a 2004 donation of $200,000 toward a Michigan effort to ban same sex marriage in that state. 
As head of the American Federation for Children, DeVos was in charge of the nation's most powerful pro-school-choice organization. She has also supported school choice in her home state of Michigan, and lobbied for legislation to bring more charter schools to the state. 
Eighty percent of Michigan charter schools are run by private companies, according to Chalkbeat, and "the DeVos influence is one reason that Michigan's charter sector is among the least regulated in the country." 
According to her website, DeVos' education policy will give parents more educational choices for their kids and "fix America's broken education system." 
Read more: U.S. House of Representatives Just Voted to Provide Education for All!
This would be done mostly through school vouchers that give money to low-income students to enroll in private schools. Along with supporting school choice initiatives, which are popular among some centrist Democrats and many Republicans, DeVos has previously supported for-profit private schools and vouchers for online classes. 
DeVos does not support the Common Core program — a set of federally defined college- and career-readiness standards — but had to clarify that stance in a tweet after receiving criticism from the right, including Breitbart News, which believed she had not been outspoken enough on this matter. 
Many of you are asking about Common Core. To clarify, I am not a supporter—period. Read my full stance, here: https://t.co/qB2nAXvX0B

— Betsy DeVos (@BetsyDeVos) November 23, 2016
She has also donated tens of thousands of dollars to the Clinton Foundation and was critical of Trump's campaign early on, the Root reports. 
What is "school choice"? What would it mean for the poorest students? 
Broadly speaking, school choice is the idea that parents should be able to decide whether they want to send their children to private or public schools. But for low-income parents who can't afford private school education, this would mean federal- or state-funded vouchers toward a private school education. 
Private school vouchers do not typically account for transportation costs or free and reduced lunches. Furthermore, the value of these vouchers varies from state to state. They are a controversial tool that many on the left fear disfranchise the low-income students they are supposed to protect. 
"It's very threatening, especially for low-income kids who rely on public education to a very high degree," Catherine Brown, the vice president of education policy at the Center for American Progress, told Global Citizen. 
"This type of program only works in highly concentrated areas where there are a lot of schools to choose from," she said. 
Read more: 7 myths about private and public education unlocked
Lindsay Wagner, an education specialist at the AJ Fletcher Foundation, a non-profit education foundation, has studied the effect of voucher programs on North Carolina students. 
"Voucher schools are held to very little in the lay of transparency and accountability," she said. 
Private schools in North Carolina, she said, are not generally required to report academic achievement — as public schools must. They are overwhelmingly religious, and are "free to discriminate," meaning that students who identify as LGBTQ or do not identify as Christian may be put at risk. 
Furthermore, the vouchers given to low-income students in North Carolina are often not enough to afford a high-quality, private school education.
"You have a scenario where currently vouchers are $3,200 annually, but the price of high quality private school education can be anywhere from $4,000 to $40,000," she said. 
What about charter schools? 
Along with championing school choice and vouchers, DeVos has advocated strongly for an increase in charter schools. Her state, Michigan, has been on the front lines of the charter school movement — and has benefited from funding and advocacy from the DeVos family. 
Unlike school choice, which tends to break along ideological lines, charter schools have drawn mixed reviews from conservatives and liberals alike. 
"Not all charter systems are created the same," David Kirkland, director of the Metro Center at New York University's Steinhardt School of Culture, Education, and Human Development, told Global Citizen. 
Kirkland grew up in Detroit, and is intimately familiar with the education system that DeVos has worked so hard to influence.
Detroit has pushed charter schools for more than 20 years as a solution to its struggling public school system. The New York Times has reported that Michigan "has nearly 220,000 fewer students than it did in 2003, but more than 100 new charter schools."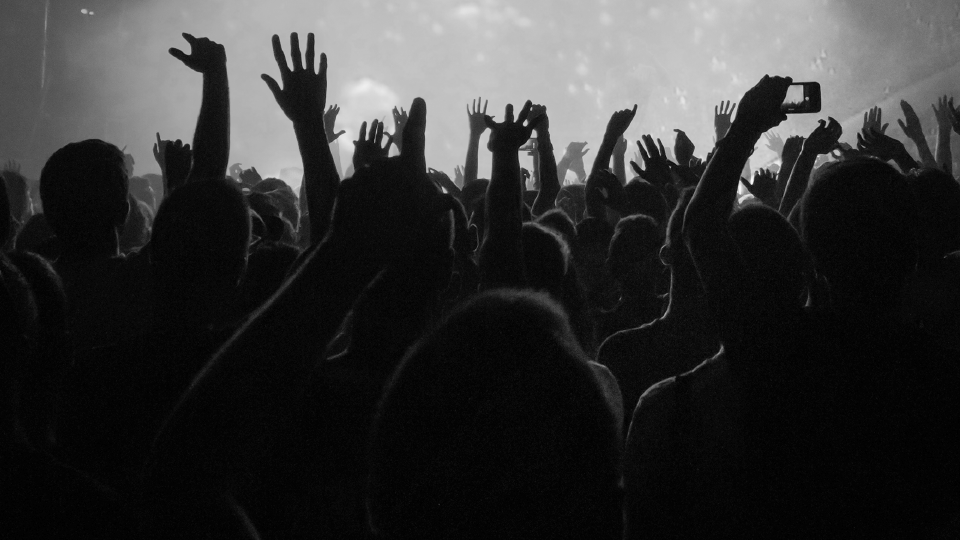 Image: AP Photo/Carlos Osorio
But despite having more school choice, the results have been largely disappointing. As the Times reports: "A federal review of a grant application for Michigan charter schools found an 'unreasonably high' number of charters among the worst-performing 5 percent of public schools statewide."
For Max Eden, a Senior Fellow at the center-right Manhattan Institute, the backlash to school choice and the negative coverage of Detroit's charter schools has not been warranted. 
Read more: Lots of US Schools Are Broken. These Educators Are Trying to Fix Them
One widely cited study on Detroit schools, Eden said, which has been used by people on the left to criticize charter school performance, "actually shows that half of charters are as good [as public schools] and half are significantly better." 
"To me, that's a huge step up," he said.
Wagner, from the AJ Fletcher Foundation, argued that charter schools are regulated better than private schools, but perhaps still suffer from a lack of oversight. 
"The charters schools in North Carolina are held to a much higher standard [than private schools] but still not as high as regular public schools," Wagner said. "It's easy for them to hide how they spend their tax dollars." 
Are LGBT, non-gender conforming, non-Christian, and undocumented students at risk? 
A major concern from education policy experts on the left when it comes to the potential nomination of Betsy DeVos is her family's history of donating to groups that promote conversion therapy and anti-LGBT legislation. 
She could use her position as Secretary of Education to roll back protections — such as Title IX and anti-bullying initiatives — for student populations that are already marginalized.  
"I'm extremely concerned about that piece of her past and the whole religious ideology that surrounds that wing of education," NYU's David Kirkland said.  
"It's a problem and it's a question in an administration that doesn't necessarily represent the diversity of US classrooms."
Brown, from Center for American Progress, echoed this sentiment: "We're going to have one of the major organizations that was responsible for protecting [LGBT students] likely to become extremely weak." 
So, what will Trump's education policy look like under DeVos? 
DeVos still has to be confirmed by Congress, but with Republicans in control of the House and the Senate, this is almost ensured. 
The selection of DeVos, Eden said, "shows that [Trump] is more serious about the campaign promises that he made than I think many people would assume he would be." 
But he noted that there are more questions than answers. 
"When Trump says, 'I want to use $20 billion [in federal funds] to spur school-choice across the country, and [at the same time] abolish the department of education and ensure the sanctity of local control,' there's a pretty clear tension between those two promises, and it will be interesting to see what happens," Eden said.  
Under Trump, who just last week settled a lawsuit on Trump University for $25 million, the public education system will most definitely see an increase in privatization. 
"Schools will be modeled after businesses," Kirkland said. 
With that in mind, it will not be a cakewalk for the Trump administration to do this. In order for Trump to enact an education policy that prioritizes vouchers and charter schools, Slate reports, he will have to reopen the Every Student Succeeds Act (ESSA). This could present a major political challenge, as ESSA was passed with bipartisan congressional support. 
"The administration might have to recognize that education in the United States is a very, complex concept," Kirkland said. "We have systems of education for a reason. We have a diverse population of students, we have a diverse population of abilities." 
"I'm rooting for this administration to do right by Americans because if they do right by all Americans we all win," he said.