---
Why Global Citizens Should Care
Everyone deserves access to health care no matter where they live, how much money they have, or what they look like. The
Global Goal: Unite for Our Future
campaign aims to help ensure that all communities –– especially people of color and those living in extreme poverty –– receive tests, vaccines, and treatments against COVID-19. You can join us and take action to protect the most vulnerable people from the impact of COVID-19
here
.
---
Artists, leaders, medical experts, and scientists joined together in a global event to help end COVID-19 for all people everywhere on Saturday. 
Global Citizen and the European Commission teamed up for Global Goal: Unite for Our Future — The Summit & The Concert to honor the people working to find treatment and solutions for the virus. 
Global Citizens have taken almost 800,000 actions to fight coronavirus and protect the most marginalized people from its impact. World leaders, corporates, and philanthropists responded to the campaign launched in May and announced more than $1.5 billion in grants and $5.4 billion in loans for a total of more than $6.9 billion pledged to support COVID-19 relief. 
The event mobilized $1.3 billion to address the health-related impact of the COVID-19 pandemic globally, including at least $389 million in support for the ACT Accelerator, $236 million to address the broader effects of the pandemic on the world's most marginalized and disadvantaged communities, and $5.4 billion [€4.9 billion] in loans and guarantees, made available by the European Commission and the European Investment Bank, to support the world's most fragile economies in recovering from COVID-19 and achieving the SDGs. 
Hosted by actor Dwayne Johnson, the concert featured some of the biggest names in entertainment to honor efforts to help protect the world's most marginalized communities from the impacts of the pandemic.
Here's a list of the most hopeful performances, the best celebrity appearances, and more from the digital stream and television broadcast event.
1. Jennifer Hudson opened the show with a moving cover.
Jennifer Hudson performed the soul hit "Where Peaceful Waters Flow," originally by Gladys Knight & the Pips, on a boat as it floated down a Chicago River.
2. The For Love Choir delivered a chilling, socially distanced performance of a Beyoncé song.
The For Love Choir formed socially distanced circle in a valley in Santa Clarita, California, to sing and dance to an a cappella version of Beyoncé's song "Freedom." Their song choice was especially significant in light of the recent Black Lives Matter protests, as Beyoncé featured the mothers of Trayvon Martin, Michael Brown, and Eric Garner –– all three of whom were murdered by police –– in her video for the track.
3. Miley Cyrus performed a heartfelt Beatles cover in an empty historic stadium.
Miley Cyrus dedicated a cover of the Beatles song "Help!"to researchers working to end COVID-19, performing in an empty Rose Bowl Stadium in Pasadena, California. 
4. The Roots played found instruments with the HAMILTON original Broadway cast.
Lin-Manuel Miranda and the original Broadway cast of HAMILTON joined Jimmy Fallon & The Roots in a special one-time performance. Members of The Roots played instruments they found in their homes as the cast harmonized in an a cappella rendition of the song "Helpless." 
"The musical Hamilton is a story about hope, revolution, and love," Fallon said of the popular hip-hop musical, the story of which centers around American founding father Alexander Hamilton.
5. Kerry Washington called on parents to stand up against racism for their children.
Actress Kerry Washington asked the global community to work together in order to build a better world for children everywhere. 
"When our children ask what we did to have an impact, I want to be able to tell them that I was a part of the fight for liberation, freedom, and equality for all people," she said. "That I answered the call — that is what I will say to my kids. What will you tell yours?"
Washington then introduced Opal Tometi, co-founder of the Black Lives Matter movement, who stressed the need to protect Black people against violence and systemic injustice. 
"We can't afford to behave naively and believe the idea that resources will trickle down to Black communities," she said. 
Tometi also urged the world to ensure that testing and access to quality health care is available to everyone.
6. Usher performed his new powerful song inspired by the Black Lives Matter movement.
Usher delivered an emotional performance of his new single "I Cry" for the first time. He sang the song, inspired by the recent Black Lives Matter protests, surrounded by people holding signs in solidarity with the movement. 
Usher is donating proceeds from the record to the organization Local Initiatives Support Corporation to assist community organizations and small businesses owned by people of color and women-owned businesses. 
7. Shakira urged the world not to forget Latin America and Africa in COVID-19 relief.
"Latin America is now the hardest-hit region of this pandemic, and experts say Africa will be next," Shakira warned.
"We must do everything we can to help them avoid catastrophic damage. Thousands of lives could be endangered by the virus itself and other life-threatening effects of poverty such as hunger. We can all do something about it and that's why we're here today," she said.
Shakira asked people to take action before segueing into "Sale el Sol," a song she described as capturing the moment when people start to see the light amid hard times. 
"The sun should come out for everyone," she said before jamming out with her band on a rooftop.
8. The X-Men cast reunited on Zoom to thank everyone for fighting for a better future.
Actor and Global Citizen Ambassador Hugh Jackman reunited with his X-Men castmates to celebrate the 20th anniversary of the first film in the franchise. Jackman didn't get to reminisce with Halle Berry, Sir Patrick Stewart, and Famke Janssen for too long before Ryan Reynolds –– who appeared in X-Men Origins: Wolverine –– crashed the party. Reynolds invited James McAvoy and Sophie Turner, who appeared in other X-Men films, to join the call. 
Several actors joked about needing to attend reunions with the casts of other films, leaving Reynolds and Jackman alone before Liev Schriber jumped on the call. The skit paid tribute to "all the true superheroes fighting for a safer, healthier, more equitable world."
Jackman personally expressed gratitude for people on the front lines of the COVID-19 pandemic and the fight for racial justice. 
9. Actor Billy Porter paid respects to Black activists before him who fought for equality.
"From Miss Rosa Parks to Malcom to Martin," Porter said, "as well as transgender activist Marsha P. Johnson, who boldly stood on the front lines at Stonewall in 1969 — I'll forever be grateful to those who fought for us to be where we are today."
It is up to the current generation to keep fighting to make the world a better place for everyone, he added.
10. Pop duo for KING & COUNTRY, Tori Kelly, and Kirk Franklin demonstrated unity with a performance of "Together."
For KING & COUNTRY, Tori Kelly, and Kirk Franklin sang "Together" in unison alongside amoving slideshow of photos from recent Black Lives Matter protests. 
11. Salma Hayek Pinault shared a personal experience to illustrate how deadly diseases can be defeated.
"We have beaten viruses and many other diseases in the past," Hayek Pinault said. "I remember in 2008, I went to Sierra Leone to vaccinate for tetanus. I saw things that have marked me for life. But ... the decrease in tetanus has been ... 89% since the 1990s. Do you have any idea how people had to come together for this accomplishment?"
The award-winning actor and humanitarian then called on people around the world to treat problems like racial injustice and COVID-19 as global problems that demand global solutions. 
12. Bill Gates said past public health victories and campaigns show we can end COVID-19.
The philanthropist and public health advocate said that the global campaign to eradicate polio shows how the world can overcome COVID-19 in the short film "How We Have Won in the Past."
"That's what we want to see here with COVID, is the world working together, helping each other, getting to the end of this disease," Gates said. 
13. Coldplay dedicated "Paradise" to Elijah McClain.
The pop-rock group performed their popular song "Paradise" with psychedelic visual effects and then showed an illustration of Elijah McClain, the 23-year old Black man who was murdered by police in Aurora, Colorado, while walking home from the store with an iced tea.
14. Justin Trudeau, Angela Merkel, Boris Johnson, and others called for an equitable COVID-19 response.

"We are all in the same goal right now, ending this pandemic," Prime Minister of Canada Justin Trudeau said. "To keep our citizens safe and to restart our economies we have to beat this disease everywhere. We need to assure ourselves that access to a vaccine will be affordable and equitable. You can count on Canada to do its part."
"Vaccines, tests, and medicines must be available, affordable, and accessible around the world," German Chancellor Angela Merkel added. "We must work toward this goal together. Germany is making available another €383 million for the global efforts to fight the COVID-19 pandemic."
"And if and when an effective vaccine is found, wherever it is found, whoever finds it, then we as world leaders have a moral duty to ensure that it is truly available to all because this pandemic threatens every one of us," Prime Minister of the United Kingdom Boris Johnson said. 
15. Nikolaj Coster-Waldau called for a green economic recovery after the COVID-19 pandemic.
The COVID-19 pandemic has shown that world leaders can act swiftly to address a crisis, Coster-Waldau said. 
The actor called on leaders to summon this same urgency for the fight against climate change.
"The pandemic will pass. It's horrific, but we cannot go back to the ways of the past — we have to move forward," Coster-Waldau said. "And we have to demand from our leaders that they take action now, we do invest heavily in renewable sources of energy, that we live in a sustainable way going forward, for all of us."
16. Christine and the Queens' Héloïse Adelaïde Letissier gave an ecstatic, healing performance of "La Vita Nuova."
Christine and the Queens, also known as Chris, opened her set by saying she hoped her music could inspire people to act. 
"And now more than ever it's not the time to remain silent," she said. "Silence kills, and as an artist, what I can do is speak up and I hope the ecstasy of a song is a hint for something more."
Chris then walked into an airy stadium in a dramatic, black jumpsuit. With waning sunlight illuminating the cavernous space, she danced and sang with ecstatic energy to carry her fans through the pandemic.
17. J Balvin tapped the Lagos Dreamcatchers for "Que Calor" & "Mi Gente."
As the reggaeton legend strutted across a dreamy landscape, the Lagos Dreamcatchers — a group of dance students from Lagos — spun and bopped to the music.  
18. Chloe x Halle went full sci-fi divas for "Rest of Your Life."
The sister R&B duo delivered a forceful performance as they sang and played guitar in a moon-like landscape.
19. Antoni Porowoski called on countries to fight hunger. 
The chef and "Queer Eye" food and wine guru told the audience that world hunger is rising as the COVID-19 pandemic disrupts livelihoods, food production, and supply chains.
"In addition to making sure COVID-19 vaccines are available to all who need it, we also need to unite and call on leaders to focus aid on hardest-hit areas to support sustainable food supply chains and make sure that the most at risk, particularly children, receive essential nutrition," he said.
20. J'Nai Bridges gave an inspiring performance of the opera song "Heaven & Whole World In Your Hands." 
With support from the conductor Gustavo Dudamel and a socially distanced Youth Orchestra of Los Angeles, J'Nai Bridges let her voice soar in an empty amphitheater for a powerful conclusion to Global Goal: Unite for Our Future — The Concert.
---
You can join the Global Goal: Unite for Our Future campaign by taking action here to help ensure everyone, everywhere can access the tools that are vital to putting an end to COVID-19, and mitigate its impacts on the world's most vulnerable people.
You can find out more about COVID-19, what's needed to tackle it, and how it's impacting the lives of people around the world, through our COVID-19 coverage here.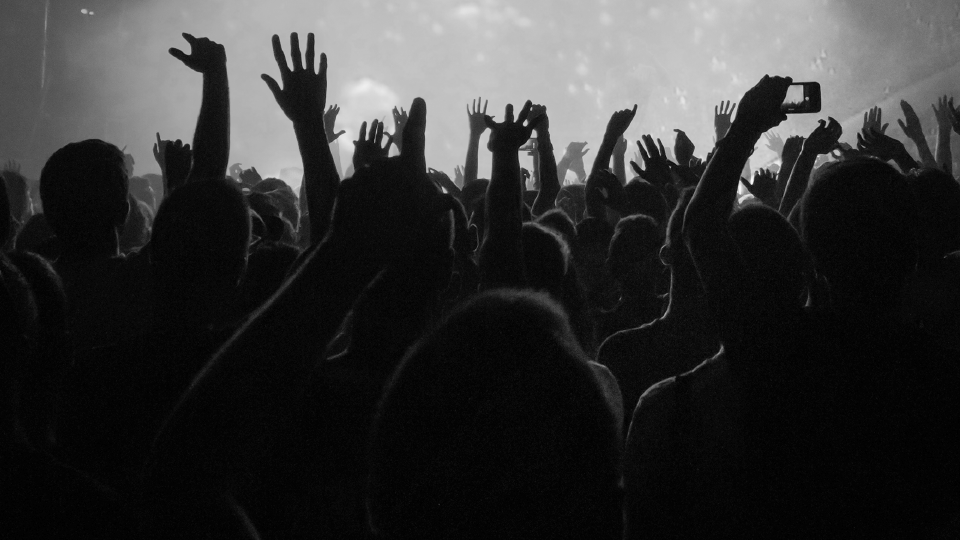 ---
Disclosure: Bill Gates is the co-founder of the Bill and Melinda Gates Foundation, a funding partner of Global Citizen.
---
Editor's note: This piece has been updated to include a disclosure that the Bill and Melinda Gates Foundation is a funding partner of Global Citizen. We regret the oversight.