Out of the 8 billion people in the world, half are under age 30. And yet, the people making decisions about our planet, our livelihoods, and our lives are overwhelmingly, well, older.
According to the Inter-Parliamentary Union (IPU), most global leaders are older than 45, and significantly older than the median age of their nations' populations. In fact, only 2.91% of the world's members of parliament (MPs) are under age 30.
While some might argue that age breeds experience, when you take a look at the world around us — noting the impact of climate change, rising conflict, and extreme inequality — it's difficult to argue against the need for new voices and perspectives in addressing the world's biggest issues.
In May 2022, the Office of the United Nations Secretary-General's Envoy on Youth and The Body Shop launched the Be Seen, Be Heard campaign, a global collaboration that promotes young people's participation in political life.
"The intergenerational gap in power, influence, and trust constitutes one of the biggest challenges of our time," said Jayathma Wickramanayake, the UN Secretary-General's Envoy on Youth, in a statement announcing the launch of Be Seen, Be Heard. "As young people have made abundantly clear through their activism on the streets, in civil society, and on social media, they care deeply about the transformational change needed to create more equal, just, and sustainable societies."
The overall objective of Be Seen, Be Heard is to change at least one piece of legislation or policy across more than 75 countries and territories. By removing barriers that prevent young people from engaging with their elected representatives and helping them have a say in policy decisions, the campaign will mobilize the next generation to be part of shaping their own lives.
"Our generation is faced with big issues we didn't create. But still we must live with them and are being tasked with fixing them," Deja Foxx, reproductive rights activist and founder of the GenZ Girl Gang, said as a Be Seen, Be Heard changemaker. "That's exactly why we need youth not only as implementers, but as strategists and decision makers."
As part of the campaign, the Office of the UN Secretary-General's Envoy on Youth and The Body Shop initiated a survey about the preconceptions and structural challenges that prevent young people from participating in public life. The survey spanned 26 countries and received responses from 27,043 people of diverse ages and backgrounds.
Results from the survey are published in the report, "Be Seen, Be Heard: Understanding Young People's Political Participation," along with recommendations for empowering the world's youth to be part of important decisions that impact their lives.
3 Key Statistics From the Be Seen, Be Heard Global Youth Survey
76% of people under age 30 do not feel heard by their elected officials.
82% of people believe the political system must be reformed, and nearly 70% feel that young people should have more say.
67% of survey respondents believe in a better future, with 15 to 17 year olds being most optimistic.
What Does Youth Participation Look Like?
Young people can do incredible things. We all know about the leadership of Greta Thunberg and the courage of Malala Yousafzai, but there are so many more working to change the world.
From using technology to advance STEM learning in rural areas to teaching their peers about sexual and reproductive health and rights (SRHR), today's youth are already making an impact in their communities without support from the political establishment. Imagine what would happen if they could freely converse with world leaders, vote on policies that shape their lives, and feel empowered to run for office.
Right now, arbitrary laws are responsible for deciding when someone is old enough to be part of the conversation.
Political leaders dismiss youth coalitions as immature and inexperienced. Meanwhile, the planet keeps getting hotter and calls for change are drowned out by the sounds of wildfires, cyclones, and ice storms.
"Participation is a right, and a lack of youth representation where decisions are made contributes to a growing mistrust towards political institutions and a sense of alienation from elected leaders, caused by policies that do not reflect the priorities of youth, mirror their concerns, or speak their language. This campaign is an opportunity to change that," Wickramanayake said in the launch statement.
As part of its overarching goal, Be Seen, Be Heard has mobilized more than 75 national campaigns around the world to involve young people in all facets of decision-making. 
In Chile, Be Seen, Be Heard has partnered with Tremendas, a network of young women and girls who are focused on social transformation and gender equity, to amplify the voices of young people and foster environments that allow for greater youth representation. In Egypt, the campaign is focused on improving girls' access to quality education services so they can fully participate in society.
From advocating for improvements to the electoral process in Pakistan to include young voices in policy decisions, to building young people's leadership skills through sports in Qatar, Be Seen, Be Heard's national campaign encourages young people to not only diagnose problems but be part of enacting solutions.
Lowering the Voting Age in the UK and Sweden
Young people living in the UK and Sweden can do many things at age 16: they can work, pay taxes, be a carer, or even start a business. But one thing they cannot do is choose who represents them in government.
Youth political apathy is a myth — by protesting, signing petitions, and contacting their representatives, young people want to share their perspectives on important issues. Those perspectives are lost when lawmakers refuse to engage with them.
That's why the Be Seen, Be Heard campaign is advocating for a lowering of the voting age across the UK and in Sweden.
"I care about this issue because it seems to me that my voice and the voices of others my age are shut out just because we can't vote," said Ella, who is part of the British Youth Council's Votes at 16 Youth Action Group, about the campaign. "I care because politicians are deciding my future and I want a say in who these people are."
In both Scotland and Wales, people aged 16 and older are able to vote in local, municipal, and national elections. Be Seen, Be Heard is calling for the voting age to be equalized across the UK, so that all 16 year olds can vote during general elections. In addition, it's calling for the government to reduce barriers that prevent civic engagement, voter registration, and political education.
UK residents: take action with Global Citizen by signing the petition to lower the voting age to 16 for all elections in the UK.
Together with Youth 2030 and the Swedish National Student Union, Be Seen, Be Heard is also advocating for the Swedish government to lower the voting age to 16 in local elections. If you're based in Sweden, show your support for the national campaign by signing this petition asking the government to involve young people in decision-making.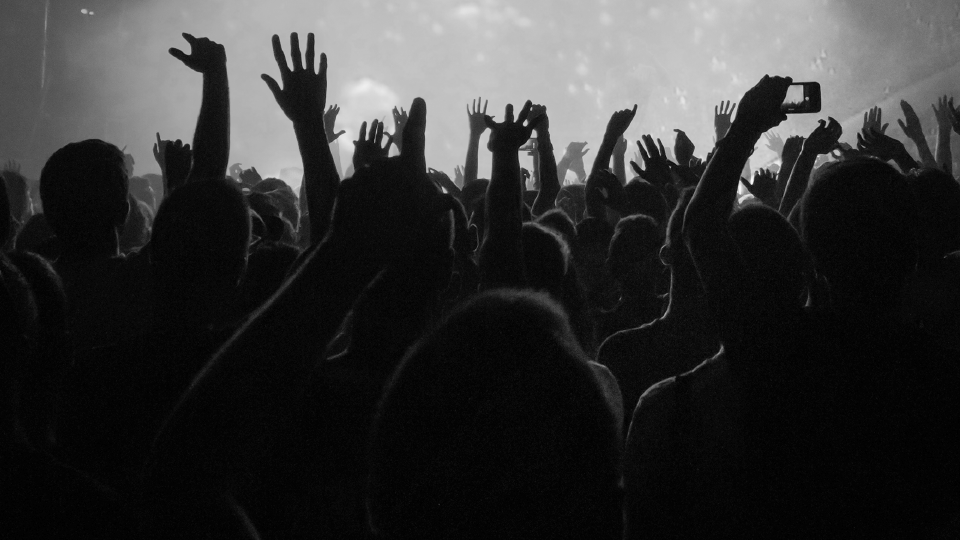 The Body Shop British Youth Council and youth activists launched a joint campaign to lower the voting age across the UK.
Image: Courtesy of The Body Shop
Improving Gender-Based Violence Education in South Africa
Gender-based violence (GBV) is an issue that affects 1 in 3 women globally. In South Africa, recent legislation to protect victims of GBV signified a step in the right direction, but far too many people remain unaware of just how widespread the issue is.
Young people are ready to tackle this issue head on, and the Be Seen, Be Heard campaign is supporting their calls to action.
Activists are launching a research study to evaluate the effectiveness of South Africa's current high school curriculum as it relates to GBV. In addition, awareness-raising campaigns will call attention to the issue in schools and communities, while advocating for the government to intervene and improve spaces in schools that have an increased risk of GBV.
Ensuring that young people are given the tools they need to prevent GBV will lead to a more equal society that values the lives of women and girls, transforming the future of South Africa.
Moving Voting Day to a Weekend in Canada 
In order for a country to represent the voices of its people, national laws must acknowledge the reality of their lives and livelihoods — and for many people, finding the time to vote on a Monday means missing work, school, or important social obligations. 
In Canada, 42% of youth who didn't vote in the 2021 federal election stated the reason was because of obligations related to everyday life. If Election Day was held over a weekend, more young people would have the opportunity to make it out to the polls.
To remove this barrier to youth participation, Be Seen, Be Heard is calling on the House of Commons to hold Election Day on Saturday and Sunday. Doing so could not only ensure young people's perspectives are represented by elected officials, but also create a more fair election day for all Canadians who struggle to find time to vote on a weekday.
"Voting is one of the most effective ways to make change happen," said Hilary Lloyd, vice president of marketing and corporate responsibility for The Body Shop North America, in a press release announcing the Be Seen, Be Heard campaign in Canada. "That is why The Body Shop is improving access to voting by campaigning to move federal election day to the weekend — ultimately allowing more young people to get involved in the democratic institutions that have such a large influence on their lives."
If you're a Canadian resident, take action with Global Citizen by signing this petition calling upon the House of Commons to hold federal elections on both Saturday and Sunday.
Why Global Citizens Should Care
Time and time again, young people have asked to be part of conversations that affect their lives. And time and time again, they are told to wait until they're old enough to participate; meanwhile, their voices are lost among the chaos of an unequal world.
Together with the Office of the UN Secretary-General's Envoy on Youth and The Body Shop, Global Citizen believes that defending advocacy and amplifying youth voices in public life can promote more democratic societies that reflect the perspectives of all people.
Take our quiz to learn more about why young people should be included in politics; then, share your thoughts about youth participation so we can collectively urge world leaders to listen to the world's youth now.
For more information on how the Be Seen, Be Heard campaign is mobilizing young people across 75 countries and territories, visit the global campaign website here, and be part of Global Citizen's challenge here.
---
This article is part of a series connected to defending advocacy and civic space, made possible thanks to funding from the Ford Foundation.