Editor's note: This article was originally published on May 4 and has been updated to include further extreme weather events that have hit across the world since publication.
We're over half way into 2023 and climate change is already hard at work, with extreme weather events hitting headlines and costing lives and livelihoods all around the world. 
We've already seen a record-breaking cyclone in south-eastern Africa, wildfires in Chile and Canada, unbearable heatwaves across Asia, powerful ice storms in the southern United States, and more, highlighting what we all already know to be true: climate change is happening here and now. 
Support the fight against climate change by donating to Global Citizen to help us promote sustainability, aid vulnerable communities, and combat extreme weather events
What's more, things are slated to get worse. In the most recent report released by the Intergovernmental Panel on Climate Change (IPCC), published in March, environmental experts predict that at our current rate of collective inaction against the climate crisis, the world could be facing a 1.5 degrees Celsius temperature rise by the beginning of the 2030s. As such, extreme weather events would increase in frequency and strength. 
"Extreme heat events are more extreme than ever," Stephanie Herring, scientist at the National Oceanographic and Atmospheric Administration (NOAA), told NPR. "Research is showing they're likely to become the new normal in the not so distant future."
Herring, along with other scientists at the American Meteorological Society (AMS), also released a report on the confirmed frequency of extreme weather earlier this year.
To make matters worse, the climate-heating phenomenon, El Niño, has returned, bringing with it surging temperatures. El Niño, a weather pattern in the Pacific Ocean that occurs every two to seven years, is known to send temperatures soaring. The changes in climate due to El Niño mean more natural disasters for climate-vulnerable countries to contend with amid a climate crisis that is already decimating lives. 

In short, it's not looking good, and if we're going to avoid the predictions, we need to step up and take action against climate change. That means individual action in our own lives to reduce our own carbon footprints but, most importantly, it means calling on world leaders and business leaders to listen to the science and deliver the urgent, widespread, and ambitious reform needed to fight climate change — through cutting carbon emissions, delivering a just transition to clean energy, and ensuring the most climate-vulnerable countries can withstand ever-more-frequent natural disasters. 
The following photos show just how bad extreme weather has been in the first few months of the year — highlighting why climate action in 2023 must be non-negotiable.
Deadly Flooding Wipes Out Entire Neighborhoods in Libya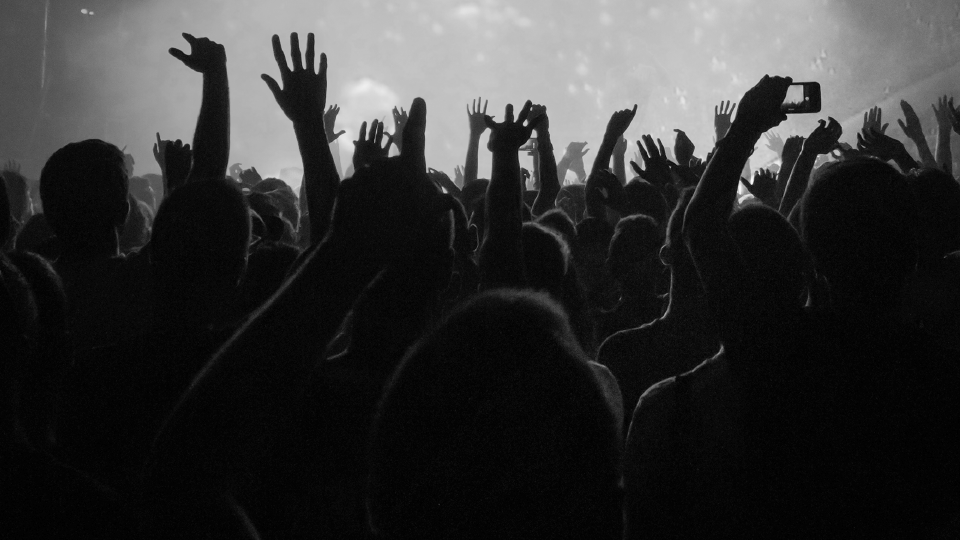 In this photo provided by the Libyan government, cars and rubble sit in a street in Derna, Libya, on Monday, Sept. 11, 2023, after it was flooded by heavy rains. Mediterranean storm Daniel caused devastating floods in Libya that broke dams swept away entire neighborhoods and wrecked homes in multiple coastal towns in the east of the North African nation. As many as 2,000 people were feared dead one of the country's leaders said.
Image: (Libyan government via AP)
On Monday, Sept. 11, Storm Daniel unleashed heavy rain in Libya leading to catastrophic floods in the eastern Libyan city of Derna.
The unprecedented flooding swept away entire neighborhoods in multiple coastal towns with the eastern city of Derna "cut off completely" after two nearby dams burst. 
As of Wednesday, Sept. 13, the death toll in Libya had hit 5,000, with an estimated 10,000 more people missing and about twice as many displaced.
In the aftermath, rescue teams are racing to find survivors beneath the debris and the rubble.
Hundreds of Millions Across the US, Europe, and Asia Hit by Severe Heat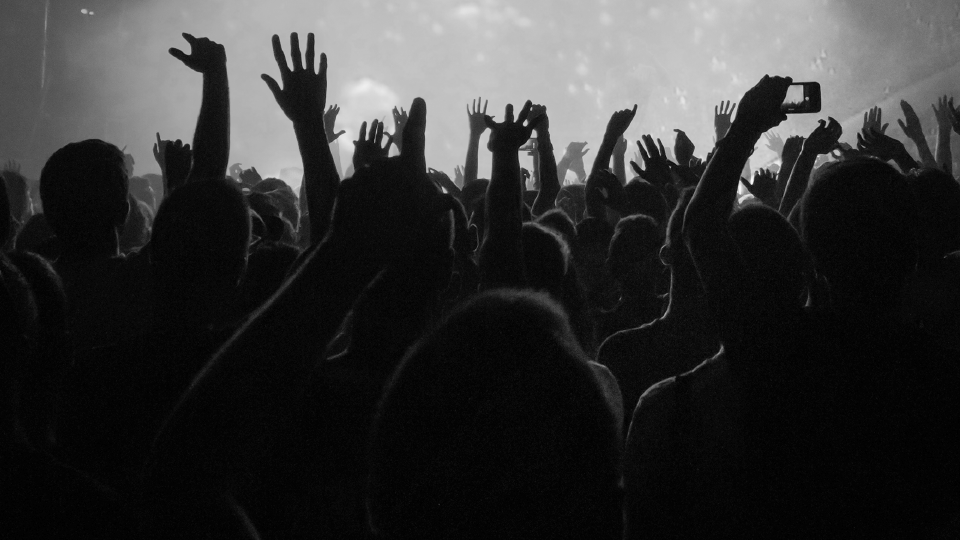 A military helicopter drops water onto a fire in Pournari village near Athens, on Tuesday, July 18, 2023. In Greece, where a second heatwave is expected to hit Thursday, three large wildfires burned outside Athens for a second day. Thousands of people evacuated from coastal areas south of the capital returned to their homes Tuesday when fire finally receded after they spent the night on beaches, hotels and public facilities.
Image: AP Photo/Thanassis Stavrakis
Currently, scorching heat is gripping parts of Europe, Asia, and North America, bringing with it record-breaking temperatures,  driving wildfires, and prompting health warnings and evacuations. 
According to the European Space Agency, Italy's islands of Sicily and Sardinia could experience their hottest-ever temperature this week, with a predicted high of 48 degrees Celsius (118F)  — potentially the hottest temperature ever recorded in Europe.
In Greece, wildfires are raging and hundreds — including children at summer camps — are being evacuated in coastal towns outside of the capital of Athens. 
Meanwhile in the US, the US National Weather Service has issued warnings of a "widespread and oppressive" heat wave in southern and western states, with more than 80 million people affected. California's Death Valley reached a near-record temperature of 52 degrees Celsius (125.6F) on July 16, while Southern California is fighting numerous wildfires. 
Over in East Asia, Japan has issued heatstroke alerts impacting tens of millions of people as near-record high temperatures hit several parts of the country.
On the night of July 17, typhoon Talim hit the south of China. Tens of thousands of people fled their homes and local authorities canceled flights and recalled ships. 
Evacuations Ordered After Monsoon Flooding in India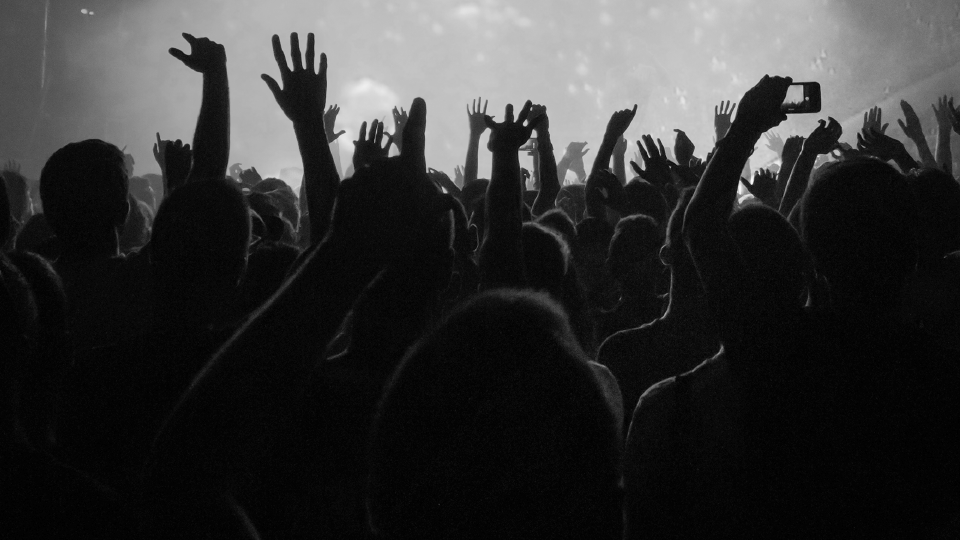 National Disaster Response Force (NDRF) personnel distribute relief material to flood affected people stuck in a low lying area around the river Yamuna in New Delhi, India, Friday, July 14, 2023.
Image: AP Photo/Manish Swarup
So far this monsoon season landslides and flash floods have claimed at least 91 lives in six north Indian states and disrupted millions more.
Schools and colleges were closed and converted into disaster relief camps after the record monsoon rains led to massive waterlogging, road caves-in, collapsed homes, and gridlocked traffic in large parts of northern India. 
The Himalayan state of Himachal Pradesh has been hit the hardest with at least 45 deaths since July 7, due to heavy rains. Thousands of acres of agricultural crops have been destroyed, and tens of thousands of people remain stranded in Uttarakhand.
Catastrophic Flooding Swamps Vermont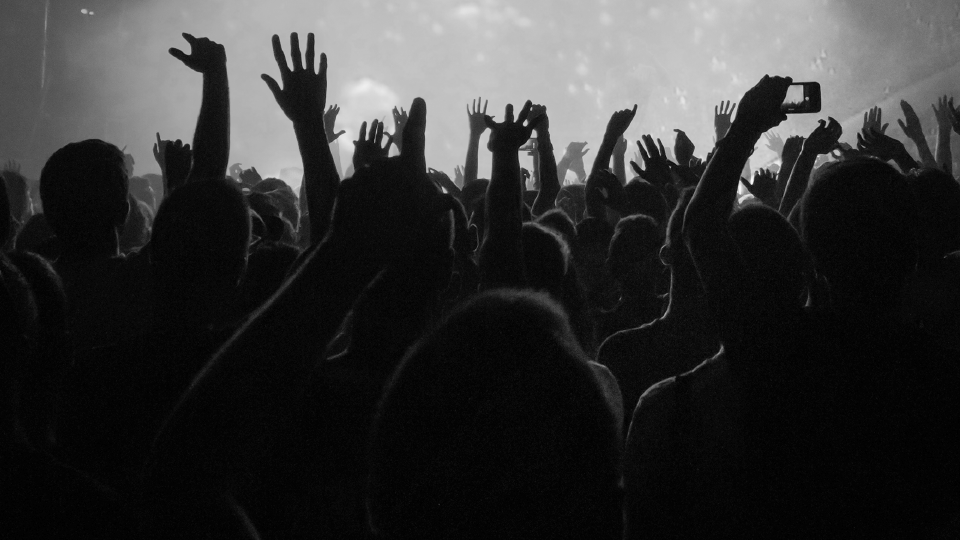 Jodi Kelly, left, practice manager at Stonecliff Veterinary Surgical Center, behind, and her husband, veterinarian Dan Kelly, use a canoe to remove surgical supplies from the flood-damaged center, Tuesday, July 11, 2023, in Montpelier, Vt. The supplies included orthopedic implants for an upcoming surgery on a dog. A storm that dumped two months of rain in two days brought more flooding across Vermont Tuesday.
Image: AP Photo/Steven Senne
On July 10, record-breaking rainfall hit the state of Vermont, US, and its capital, Montpelier, just two days after Winooski River broke its banks from previous heavy rain, resulting in intense flooding and a state of emergency being declared. Over 100 individuals have been rescued.
Rainfall surpassed levels experienced during Hurricane Irene in 2011, with a record-setting 5.28 inches.
"Make no mistake, the devastation and flooding we're experiencing across Vermont is historic and catastrophic," Governor Phil Scott told CNN.
Scott stated that the full extent of the storm's destruction was as of yet unclear, but many roads were washed away and thousands of homes and businesses were lost. 
The historic flooding has been regarded as the worst natural disaster since the 1927 floods, which killed dozens of people and caused widespread destruction. 
Tropical Storm Mawar Hits Japan, Guam, the Philippines, and Taiwan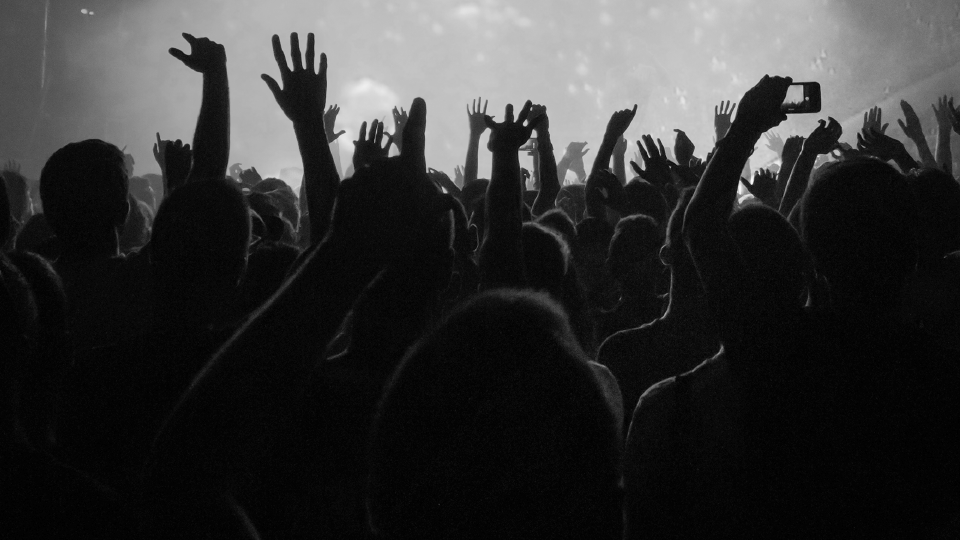 In this photo provided by the U.S. Coast Guard, downed tree branches litter a neighborhood in Yona, Guam, Thursday, May 25, 2023, after Typhoon Mawar passed over the island. The powerful typhoon smashed the U.S. territory of Guam and continued lashing the Pacific island with high winds and heavy rain Thursday, knocking down trees, walls and power lines and creating a powerful storm surge that threatened to wash out low-lying areas.
Image: Chief Warrant Officer Adam Brown/U.S. Coast Guard via AP
The "unusually intense" Typhoon (or tropical storm) Mawar affected Guam, the Philippines, Taiwan, and Japan at the end of May and early June. 
Reported as the strongest tropical cyclone globally so far in 2023, Mawar's peak winds jumped to 175 mph with gusts near 210 mph, making it a super typhoon.
As Greenpeace Philippines campaigner Jefferson Chua said: "The Philippines is in a constant state of climate emergency. Super typhoons have become our new normal, alongside longer-term impacts such as drought, sea level rise, and resource depletion." 
More recently, in July, Japan was struck by what Satoshi Sugimoto, a meteorological agency official, described as "the heaviest rain ever experienced" in the region, with mud engulfing houses and cars.
Wildfires Blaze Through Canada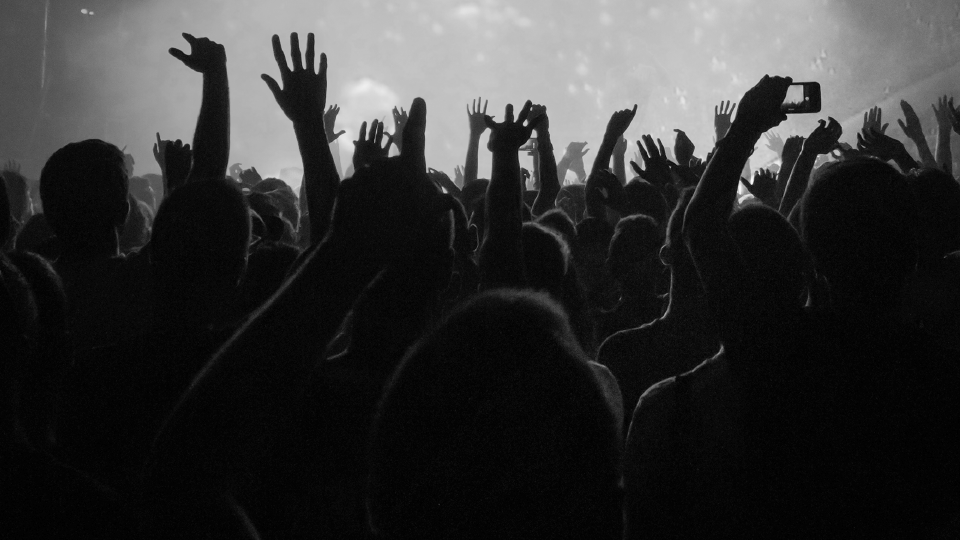 In this aerial image, wildfires burn in Shelburne County, Nova Scotia, on Wednesday, May 31, 2023.
Image: Communications Nova Scotia/The Canadian Press via AP
It was almost impossible to escape the reports of Canada's wildfires in early June, with large parts of North America also being engulfed in smoke and air pollution as a result of the fires. 
Canada is currently experiencing its worst ever start to the wildfire season — largely due to an extreme dry period followed by a heatwave — with Al Jazeera reporting that the impacts of the fires can be seen as far as Norway, while thousands of people in Canada have been displaced from their homes. 
As of July 17, there were still 907 active wildfires, of which 599 were out of control. The majority of fires have been categorized as "out of control" by the Canadian Interagency Forest Fire Centre. 
What's more, where there's fire, there's smoke. As a result, millions of people in the US and Canada faced dangerous air quality. 
Several cities in the US reported elevated levels on the Air Quality Index on July 17. For instance, Cleveland reported 166 on the Air Quality index (AQI). Any air quality reading above 150AQIis considered unhealthy and could have negative consequences for people's health. 
Cyclone Mocha Devastates Myanmar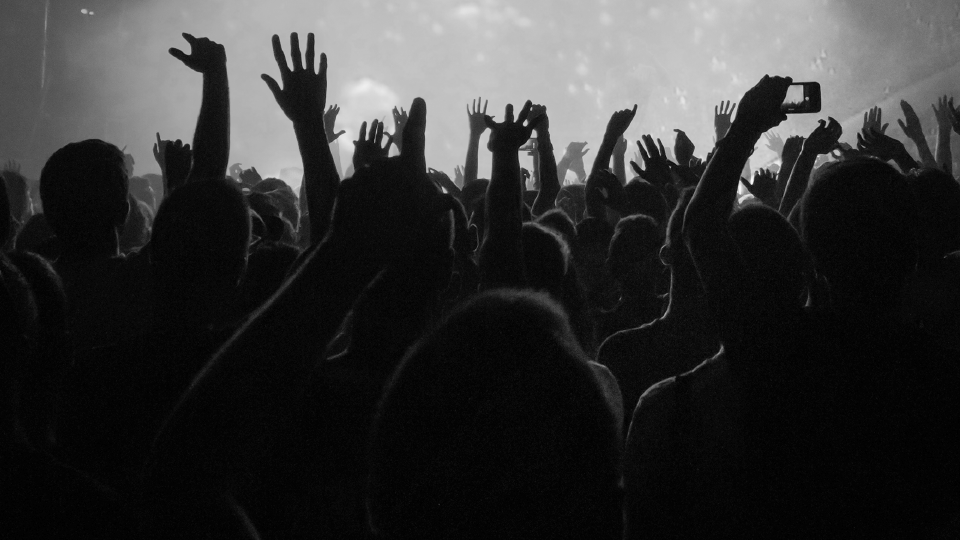 Local residents walk past damaged buildings after Cyclone Mocha in Sittwe township, Rakhine State, Myanmar, Tuesday, May 16, 2023. Myanmar's military information office said the storm had damaged houses and electrical transformers in Sittwe, Kyaukpyu, and Gwa townships.
Image: AP Photo
In the middle of May, Cyclone Mocha rocked Myanmar's Rakhine State and proved to be one of the strongest cyclones to ever hit the region. The storm led to immense destruction, killing an estimated 145 people and sweeping away infrastructure, homes, schools, and businesses. According to the UN, the cyclone impacted 800,000 people overall. 
The storm has also affected education in the country, with 80% of schools having reportedly sustained damage, impacting the new school year that was set to start around the time the storm hit. 
Italy Experiences Torrential Rainfall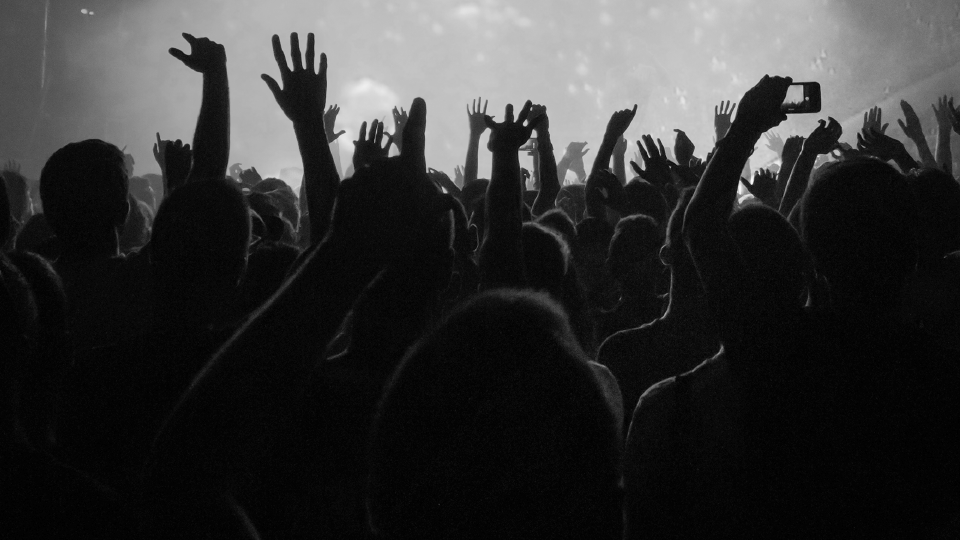 FILE - Firefighters rescue an elderly man in the flooded village of Castel Bolognese, Italy, on May 17, 2023. A rare, triple-whammy of cyclones drove the deadly flooding that devastated much of northern Italy this month, but scientists said Wednesday May 31, 2023 that climate change doesn't seem to be to blame for the intense rainfall.
Image: AP Photo/Luca Bruno, File
Italy's Emilia-Romagna region experienced torrential rainfall in late May, leading to floods and landslides that killed at least 15 people and displaced 40,000 more. The flooding came after the region had seen heavy rains in the previous few months, and led to the destruction of farmlands as well as vital infrastructure. 
President of Emilia-Romagna, Stefano Bonaccini said of the situation: "When we have six months of rain in 36 hours, falling where there had already been record rain two weeks ago, there is no territory that can hold out."
South Sudan Sees Its Fourth Year of Consecutive Flooding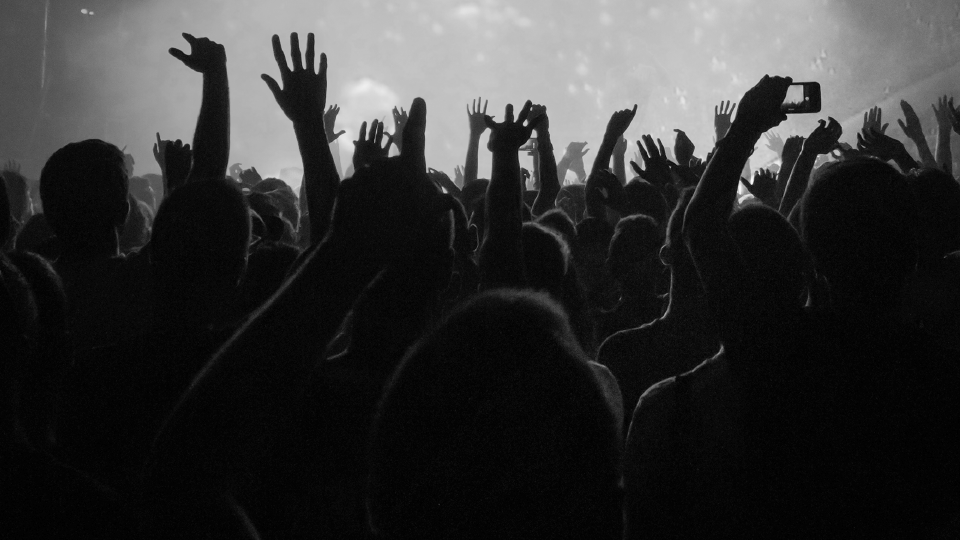 Village underwater in South Sudan
Flooded villages in Bentiu, South Sudan, submerged with flood waters.
Courtesy of Mercy Corps South Sudan.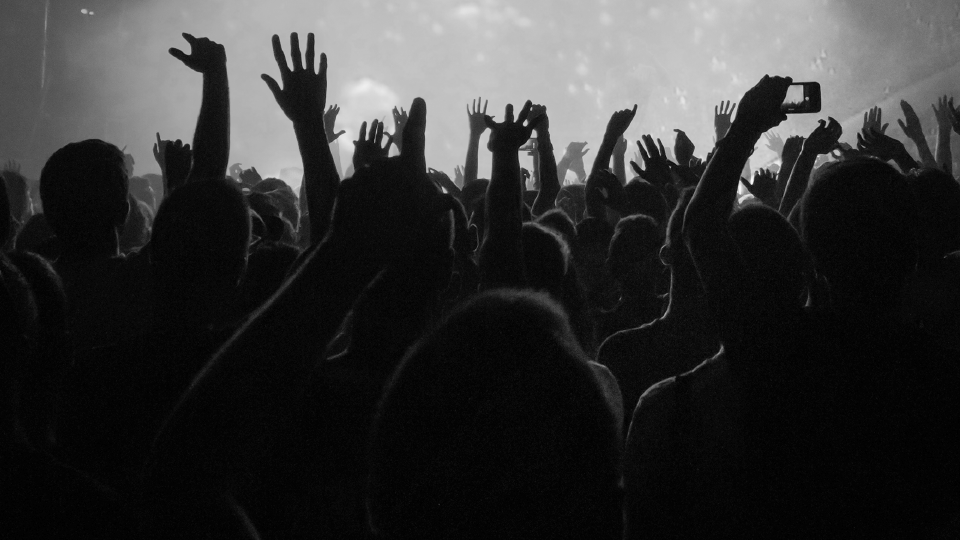 Temporary shelter for flood victims in South Sudan's Bentiu.
Current dwelling of host communities displaced by flood waters in South Sudan.
Courtesy of Mercy Corps South Sudan.
South Sudan has been experiencing an unprecedented phenomenon, with the country seeing its fourth year of historic flooding in 2023, impacting around a million people. The country hasn't seen a dry season in almost half a decade and around 47,700 km² of the region remains underwater — to help put that in perspective, the total area of London is 1,583 km².

"Floodwaters in Unity State have rendered all roads impassable, making basic necessities such as food, clean water, and health care, as well as life saving humanitarian aid, difficult to access," said Mercy Gichuhi, Country Director for Mercy Corps in South Sudan.
UNHCR spokesperson Charlotte Hallqvist said: "There is no sign of the water receding. We are seeing a permanent climate change, permanent climate displacements." 
Cyclone Freddy Ravages Malawi, Mozambique, Madagascar, and Zimbabwe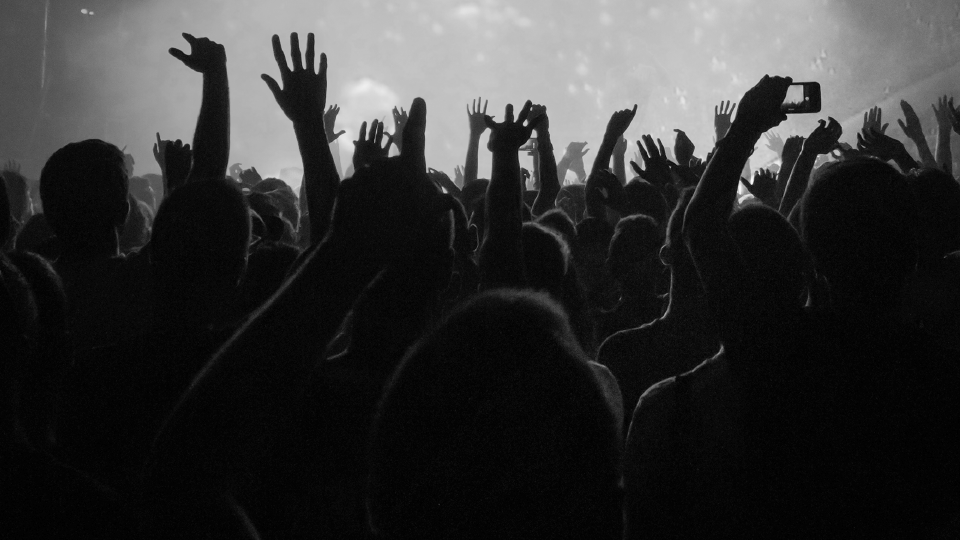 A man wades through a flooded river caused by last week's heavy rains caused by Tropical Cyclone Freddy in Phalombe, southern Malawi Saturday, March 18, 2023. Authorities are still getting to grips with destruction in Malawi and Mozambique with over 370 people confirmed dead and several hundreds still displaced or missing.
Image: AP Photo/Thoko Chikondi
For over a month, between Feb. 6 and March 15, a cyclone ravaged the south-eastern parts of Africa, affecting Malawi, Mozambique, Madagascar, and Zimbabwe; killing over 1,000 people and leaving half a million people displaced.
The cyclone was so intense it broke the global record for the most accumulated cyclone energy, and set a new record for the longest-running cyclone in history. Along with the infrastructure devastated by the storm, it also washed away water and sanitation facilities, which has raised public health concerns with the possible increased spread of cholera that was already plaguing Malawi ahead of the cyclone. 
A Heatwave Sweeps Over Asia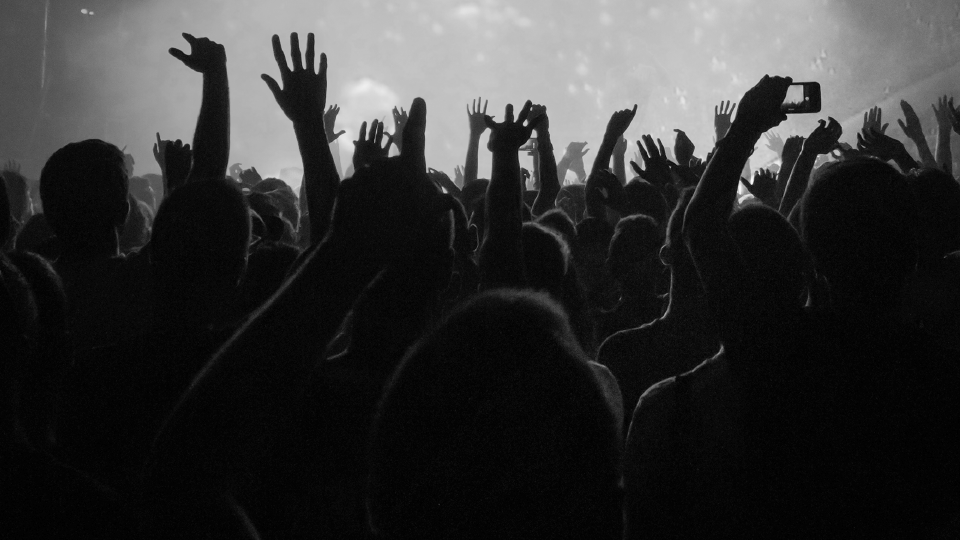 Children cool themselves in the river Gomati as northern Indian continues to reel under intense heat wave in Lucknow in the the Indian state of Uttar Pradesh, April 19, 2023. A searing heat wave in parts of southern Asia in April this year was made at least 30 times more likely by climate change, according to a rapid study by international scientists released Wednesday, May 17.
Image: AP Photo/Rajesh Kumar Singh, File
In the middle of April a heatwave swept over China, India, Thailand, Laos, Bangladesh, and more countries across the Asian continent, with temperatures ranging from 38 degrees to 45 degrees Celsius — breaking temperature records in over a dozen countries.
Speaking to the Guardian, Maximiliano Herrera, a climatologist and weather historian, called the extreme heat the "worst April heatwave in Asian history". The extreme heat continues in the country, with schools and businesses closing in order to protect citizens from the heat, amid deaths in India and Thailand. 
Deepshikha Sharma, a climate and environment specialist at the International Centre for Integrated Mountain Development (ICIMOD), said: "Human-induced climate change is the major cause of the growing number and ferocity of heatwaves we're seeing across Asia... These signal to the fact that the climate emergency is here for this region." 
"All climate models show that these spikes in heat are going to increase in frequency and intensity across South Asia," said Abid Hussain, senior economist and food systems specialist at ICIMOD. "Such heatwaves will impact 2 billion people either directly, in terms of heat impacts on health and work, or indirectly in terms of glacier melt, floods, water variability, erratic rainfall, and landslides." 
Record Heat Sparks One of the Deadliest Wildfires in Chile's History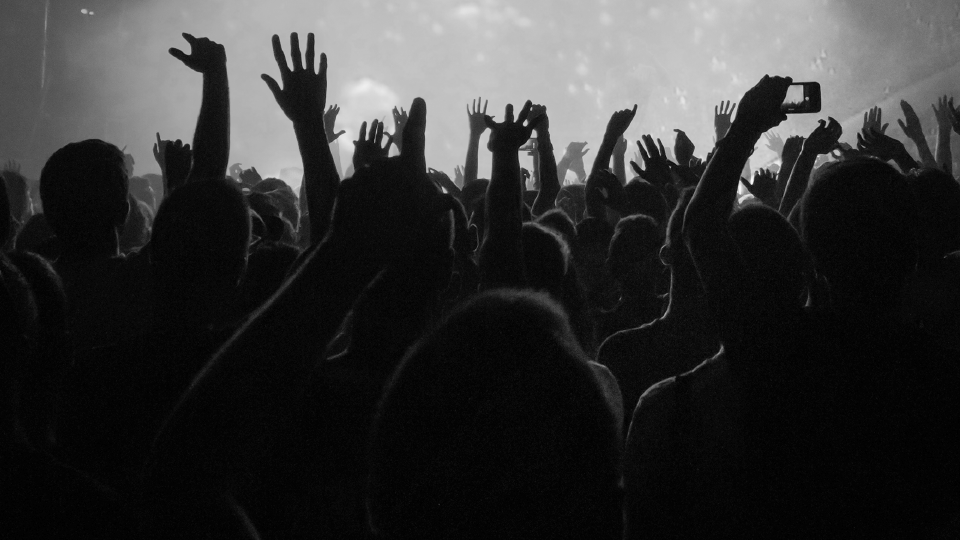 Volunteers carry supplies for firefighters near trees burning in Puren, Chile, late Saturday, Feb. 4, 2023, as forest fires spread in southern and central Chile, triggering evacuations and the declaration of a state of emergency in some regions.
Image: AP Photo/Matias Delacroix
Chile was experiencing a decade's worth of extreme dry weather, which has led to what experts have called a "mega drought". Record summer temperatures topping 40 degrees Celsius (104F), accompanied by strong winds, sparked one of the deadliest wildfires in the country's history in February this year.
The flames devoured an estimated 270,000 hectares (667,000 acres) of land, destroyed hundreds of homes, killed 24 people, and prompted a state of emergency being declared in three regions. 
Chile's interior minister Carolina Tohá said at the time: "The thermometer has reached points that we have never known until now." 
"The evolution of climate change shows us again and again that this has a centrality and a capacity to cause an impact that we have to internalize much more," Tohá continued. "Chile is one of the countries with the highest vulnerability to climate change, and this isn't theory but rather practical experience."
Ice Storm Sweeps Through Texas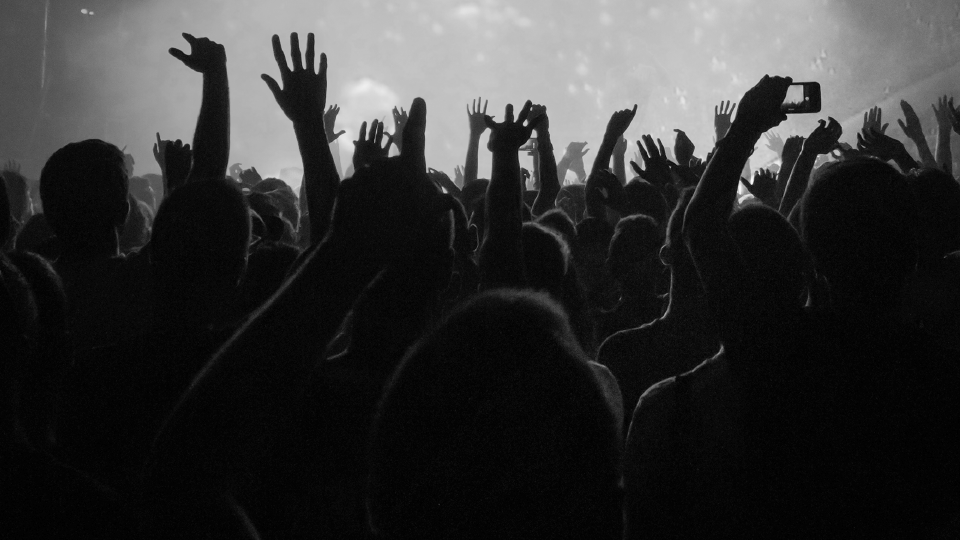 A tree blocks a neighborhood road in northwest Austin, Texas, on Friday, Feb. 3, 2023. Ice from a recent winter storm in the Austin Area topple many trees and left thousands without power.
Image: AP Photo/Nell Carroll
Almost 40 million people were put under a winter weather alert across the southern-central United States in late January and early February this year, as a winter storm swept states from Tennessee to Texas. 
The impacts of the storm killed at least 10 people, forced closures of schools and health care facilities, damaged homes, halted businesses, and left hundreds of thousands of people without electricity for days. 
Record Rain Leads to Landslides in São Paulo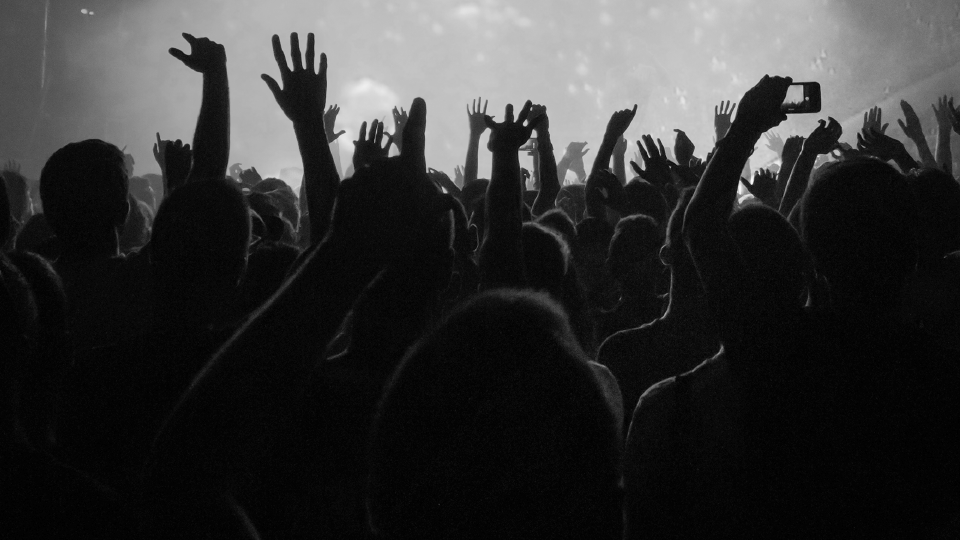 Rescue workers search for survivors after flooding triggered deadly landslides near Juquehy beach in Sao Sebastiao, Brazil, Monday, Feb. 20, 2023.
Image: AP Photo/Andre Penner
In the midst of Brazil's Carnival season in February, the south-eastern state São Paulo and surrounding areas experienced heavy rainfall that resulted in floods and landslides and cost the lives of 48 people. The state faced at least 600mm (23.6 inches) of rain — reported by the Guardian to be the highest cumulative figure ever in the country.
In the days following the floods and landslides, people left homeless had to find shelter in churches and schools, while rescue groups searched for survivors and attempted to make sure essential supplies like food, water, and hygiene kits reached those in need — made even more difficult by landslides blocking roads to isolated areas. A statement released by the Governor of São Paulo said that the "rain in the cities of the North Coast of São Paulo was the highest recorded in Brazil's history." 

Rwanda Sees Worst Flooding in Years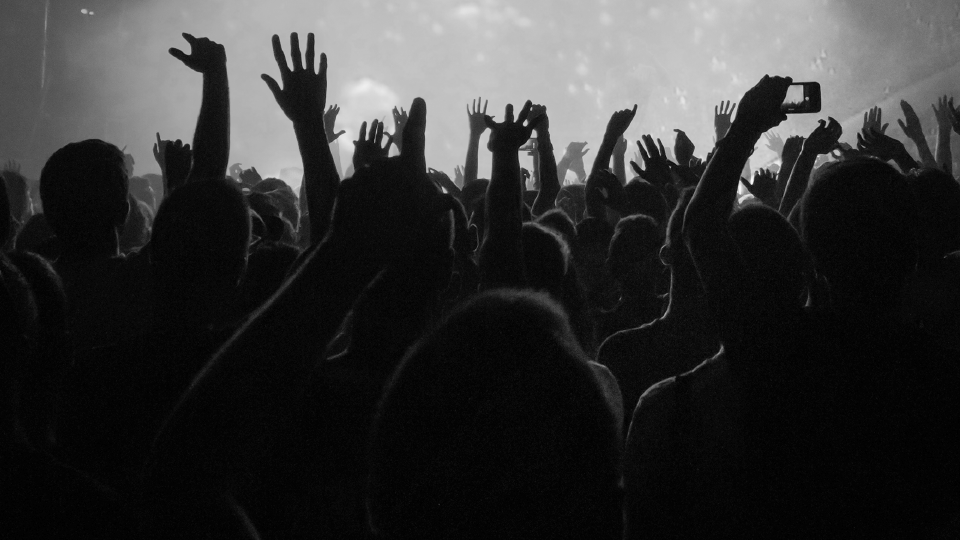 People walk and ride through floodwaters in Karongi District, western Rwanda, Wednesday, May 3, 2023. Torrential rains caused flooding in western and northern Rwanda, killing more than 100 people, a public broadcaster said Wednesday.
Image: AP Photo
Heavy rains at the beginning of May have caused floods and landslides in Rwanda's northern and western provinces, devastating farmland and businesses, killing more than 120 people, and leaving many more homeless and in urgent need of assistance — while the Rwanda Meteorology Agency has warned more rain is coming. 
 The BBC has reported that this is the worst flooding Rwanda has seen since May 2020.
The rains and flooding are also impacting neighboring countries, including Uganda, where the Red Cross has said six people have been killed by landslides. 
---
While it's important to show the impact of the climate crisis and why we must take urgent action to tackle it, it can also lead to the growing issue of climate anxiety. You can read more here from activists and mental health experts on how to tackle climate fears and build resilience.