All around the world, the human rights of LGBTQ+ people and communities are under attack. 
In 2022, more legislation was filed to restrict the lives of transgender people in the US than at any other point in the nation's history; while earlier this month, the Human Rights Campaign (the largest organization in the US devoted to the rights of LGBTQ+ people) declared a state of emergency for LGBTQ+ people in the US.
But it's far from a US-only problem. Cameroon too has seen an uptick in violence and abuse levelled at LGBTQ+ people (with the victims being arrested as a result); Uganda has just recently signed into law anti-LGBTQ+ legislation described by the UN high commissioner for human rights as "among the worst of its kind in the world", with Kenya and Ghana among other nations in Africa that are reportedly drafting similar laws. 
Russian President Vladimir Putin has also approved new legislation making it illegal to spread so-called propaganda concerning "non-traditional sexual relations", while Poland, Romania, Italy, and other European countries are also seeing a growing anti-LGBTQ+ backlash. 
It continues to be illegal to be LGBTQ+ in 64 UN member states, according to Forbes. 
Despite this erosion of LGBTQ+ rights around the world, there has also been some inching progress to protect and amplify the human rights of LGBTQ+ people; including countries recognizing same-sex marriage, to a growing number of countries allowing transgender people to self ID, to some progress being made on banning so-called "conversion therapy". 
Amid many rollbacks, progress that is being made is taking place at a painstakingly slow pace and more needs to be done and fast to achieve true equality. 
Music, expression, and creativity have long been a way of fighting for societal change and greater inclusion, and this is also true of the fight for LGBTQ+ rights. 
Musicians globally have been catalysts for change in a world that hasn't always embraced them with open arms. Yet, from Elton John's advocacy for LGBTQ+ rights to Bob Marley's tireless promotion of peace, musicians have a long history of taking a stand to further equality.
Music unites people in much the same way that advocacy does, bringing us together to fight for a better world. Here are just six pioneers in the music industry who are not only helping to shape music and influencing countless others to forge their own paths, but are actively contributing to making the world a safer, more equal place for the LGBTQ+ community.
1. Janelle Monáe, the Singer-Songwriter Whose Non-Binary Identity Fuelled Their Creative Liberation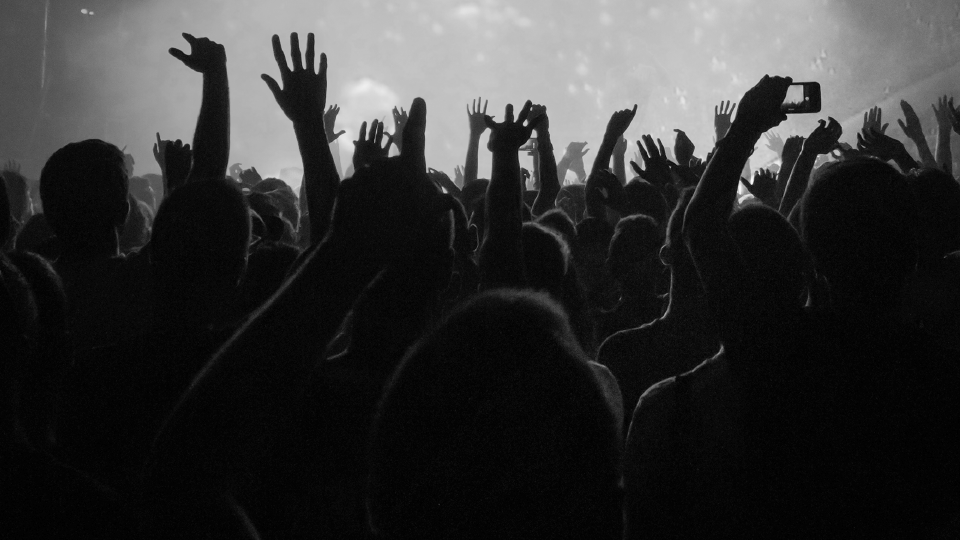 Janelle Monáe performs onstage during the 2018 Global Citizen Festival in Central Park on September 29, 2018 in New York City.
Janelle Monáe performs onstage during the 2018 Global Citizen Festival in Central Park on September 29, 2018 in New York City.
Image: Kholood Eid for Global Citizen
Janelle Monáe (who uses they/them and she/her pronouns) has wowed us on screen in major motion pictures like Hidden Figures and Moonlight and taken our breath away with their impeccable discography. But the Grammy-nominated American singer and actor has also been fearless and headstrong when it comes to shining a light on issues such as politics, voting, and racial injustice in America.
Monáe received positive attention and support when they came out as non-binary in 2022; using their platform to highlight non-binary stories and queer narratives. In 2022, The Memory Librarian was released, an album that takes pride in the non-binary identity with queerness right in the center, similar to their earlier productions, such as Electric Lady. 
Monáe told Variety in an interview in 2020: "I've always tried to get rid of all of those things — any labels — and work on my journey, wherever that may be. I do feel like I am an experience, I am on self-discovery, and I just want to continue to show love to everyone who continues to live outside of the binary." 
Monáe's work for social change also extends to the movement for racial justice, working alongside Black Lives Matter organizers to call for systemic change and asking white allies to "wake up" to racism. 
In a world that throws adversity towards the LGBTQ+ community, Monáe is proud of their non-binary identity, spreading awareness and driving forward inclusion.
2. Linn da Quebrada, the Self-Proclaimed 'Molotov F*ggot' Fighting for Trans Rights in Brazil
Hailing from Brazil, Linn da Quebrada is an artist who wears her fight on her sleeve, consistently dusting off the words of haters who try to bring down the LGBTQ+ community. 
The rapper, who identifies as transgender and queer, is described by Dazed as a riotous performer whose sound mixes funk carioca and hip-hop, as well as being a prominent advocate for trans rights in her community. 
In an interview with Madame Rap, da Quebrada said: "I got very close to my body and started to better elaborate the issues that worried me. At that moment, music became a possibility and an impossible tool at the same time." 
Although transphobia has been a crime in Brazil since 2019, the country still sees more murders of trans people than any other country in the world. That's just including those that are reported. 
Da Quebrada has released a lot of trailblazing and empowering songs such as, "Quem Soul Eu" (Whoever I Am), where she confronts systemic discrimination against the LGBTQ+ community. With defiance and an unwavering spirit, she uses her music to fight for LGBTQ+ rights.
"Come together trans and dykes," she sings, a rallying cry for change in a country whose relatively large trans population continues to be plagued by acts of violence.
3. Saucy Santana, the Gay Rapper Challenging Notions of Masculinity in Hip-Hop
Saucy Santana is an American rapper whose LGBTQ+ activism really took off during the COVID-19 pandemic.
In 2020, Santana's "Material Girl" — a song that challenges traditional heteronormative cisgender identities — took over all our FYPs and became a viral hit on TikTok. Two years later, he recruited the original material girl Madonna for a remix that they performed together at New York City Pride.
Santana, who came out as gay when he was 17, described in an interview with Billboard how he wants to "show everybody that they can be how they want to be."
Despite the success of artists like Lil Nas X and Kevin Abstract, many queer hip-hop artists have struggled to hit the mainstream, not least because of a historic homophobia associated with the genre and hip-hop heavyweights of the past (check out here how one scholar of hip hop and social consciousness argues that's starting to change). 
Saucy Santana's songs "Echo Feminine," "Hot Girl," and "Luxury" also challenge their audience's notions of what a man should be and act like.
"One thing about music: a hit is a hit," Santana told Forbes in 2022. "So regardless of if somebody is albino, polka dot, gay, lesbian, if it's a hit record, it's a hit record and that's something that you can't deny. So, us as LGBT people need to just keep producing this good undeniable music."
4. Angel Maxine, the Trans Activist Condemning Ghana's Anti-Gay Bill
Ghana's only openly transgender musician, Angel Maxine, has consistently used her music to elevate and amplify her activism and that of the trans community. 
Back in 2021, when Ghana's parliament began considering a bill that would heavily penalize being LGBTQ+, it sparked alarm among many human rights groups. 
In response, Maxine dropped a song with a clear message: "Kill the bill, Love no be hate…" 
As Maxine said in an interview with The New York Times: "Music is the tool for my advocacy. This is the only way my voice can reach the politicians, the president, the homophobes, the layperson."
Ghana has seen a significant wave of homophobia in recent years. When Ghana's first-ever LGBTQ+ community center opened its doors in February 2021, it was raided by police and forced to close its doors barely three weeks after opening.
Since then, the community has been under attack, including from politicians, journalists, and religious leaders.
Maxine has constantly highlighted that being an activist, especially in Ghana and on the African continent, means living consciously knowing that your life is on the line. Despite this, she continues to bravely use her music to fight for LGBTQ+ rights. Read Angel Maxine's article, written for Global Citizen in her own words, about her life, experiences, music, and activism. 
5. Sam Smith
The Little Sailors (what Sam Smith's fans call themselves) have been consistently loud and supportive after British musician Sam Smith came out as non-binary in September 2019, and even louder after the musician started expressing their identity through their music. 
"I just feel permission now to show all different sides of myself musically, whether it's dancing or who I'm singing about, or what I'm singing about," they said on The Late Late Show with James Corden about living openly as non-binary.
The Grammy award-winning singer spoke for many through their official LGBTQI+ ballad "Him", from the album The Thrill of It All. 
"That song is a coming-out song from a boy to his dad," Smith told Glamour. "It's just a general story. It's not my story. I wanted to make that song for my community, for the LGBT community." 
Following the singer's expression through their music, they have become bolder in their own skin, and this is evident in outfit choices, make up, and the choreography in their music videos. Their music videos have been proudly glittering the world with queer joy and queer positivity. 
After Smith experienced some backlash and fatphobia following their recent "I'm Not Here to Make Friends" video, fans and supporters spoke out in droves to highlight the double standards the backlash showed within the music industry. 
As Guardian columnist Owen Jones, for example, tweeted at the time: "Sex has always been a running them in modern pop music, and music videos often flaunt it. But Sam Smith has made the criminal offence of being a) queer and b) not skinny, and in an increasingly anti-LGBTQ cutlure, that can't be tolerated."  
6. Nakhane, the South African Singer Embracing Queerness to Become an Unstoppable Force
South Africa was the first country in the world to ban discrimination against a person's sexual orientation in its consitution, and the first African country to allow same-sex marriages. However, there remains a disparity between the country's strong legal protections and the lived experiences of queer individuals.
According to German media outlet Deutsche Welle: "Many persecuted people seek refuge outside their home country, especially in comparatively more liberal South Africa. Although violence and social discrimination against LGBTQ people is still widespread there." While the current LGBTQ+ landscape in South Africa is comparatively kinder to the community, there is still a lot of adversity and violence. 
In fact, homophobic threats are what led queer musician Nakhane, from the isiXhosa clan, to leave South Africa.
Nakhane vividly expresses their views on fluidity in their music. Eyewitness News highlighted that "Nakhane's music challenges simplistic definitions of masculinity." Their body of artistic work shows that there is no one single definition of masculinity and, as Nakhane said in an interview, that "there's no homogeneous idea of what masculinity is, there never was, and there never will be."
Their album Brave Confusion, released in 2013,is brave in its expression of queer love. The song "Dark Room," for example, sees Nakhane describe a man caressing him, offering up a vulnerable vision of what masculinity can look like. Similarly, the song "Clairvoyant" is a tender portrayal of love between two men.