---
Why Global Citizens Should Care 
To achieve the UN's Global Goals and end extreme poverty, the rights of LGBTQ+ communities everywhere must be safeguarded. Discrimination against LGBTQ+ communities is holding back progress on human rights, as well as having an impact on crucial goals like achieving health care for all. You can join the movement by taking action here to raise your voice for human rights and ending poverty.
---
Abdul-Wadud Mohammed is a young activist living in Ghana. He is also the communications director for Ghana's first-ever LGBTQ+ community center, which was raided by police and forced to close its doors in February, just three weeks after opening.
On Feb. 11, he first tweeted the hashtag #QueerGhanaianLivesMatter, which has now grown into a rallying call about issues of discrimination and violence faced by Ghana's LGBTQ+ community.
Here, Mohammed writes about his journey growing up in Ghana, and how he became an activist for LGBTQ+ rights.
You can read more from the In My Own Words series here.
---
My life as an activist started right after I completed university in 2016. As a closeted but effeminate gay man, I am constantly faced with the question "Are you a gay person?" everywhere I go.
I often wish I dared to shout it out loud and affirm my existence, but alas, I am in a homophobic country where the mere suspicion of one being queer puts a target on your back.
I grew up in a rather conservative family and community in a suburb of Accra called Abeka. It is a predominantly Islamic area where everyone knew everyone because the local mosque was situated right in front of our house.
As a child, I was very reserved. Largely because I didn't know who I really was inside of my body. I believe this questioning is a journey every child goes through as he/she/they grow.
On a regular day, you would find me reading a book or learning new words in the Oxford dictionary my dad bought for me.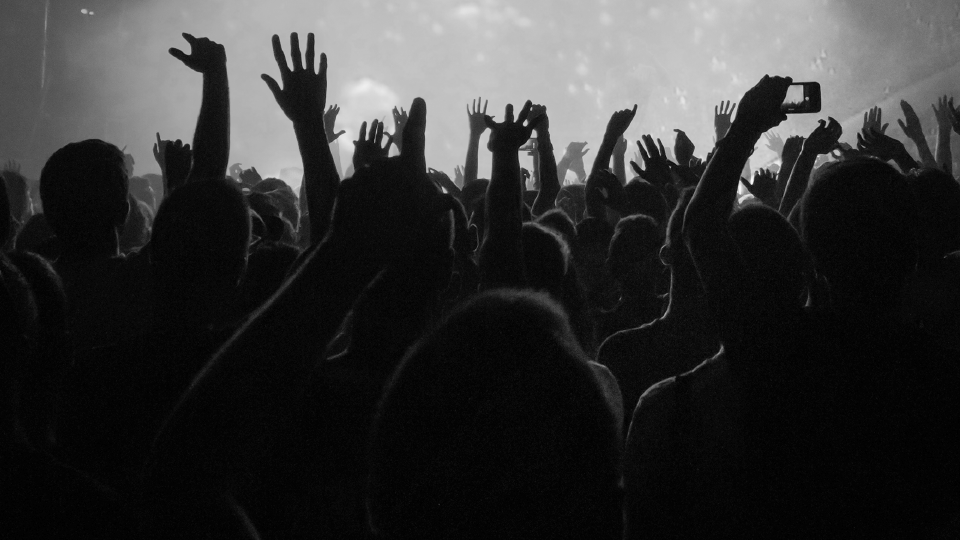 Abdul-wadud Mohammed is an activist and communications director of LGBT+ Rights Ghana.

My attraction to guys started when I was a child. I had no clue what it was. All I knew was they made me happy. The reality of how Ghanaians treat queer people hit me when I was about 10 years old. It was discovered that I had previously engaged in sexual activity with other boys. We were sent to the local chief's palace to be asked about the events that took place, and we were punished with 10 lashes each.
This punishment made me question what I was and why I acted differently from the other boys. I felt I was the only one in the world going through this until I was exposed to the queer community after high school. My discovery of the queer community made me understand and accept who I am.
My first encounter with the queer community was at Coconut Groove Hotel in Accra. The hotel held salsa nights every Wednesday, which attracted most of the queers in the capital. I looked forward to every Wednesday after that.
Being an activist started when I began to attend empowerment programs, and activities by some local LGBTQ+ led organizations. During these times, I learned the harsher realities of other community members. I have equally been through violent situations due to my sexuality, but somehow I was able to take some personal measures to not go through those again.
Show your solidarity by:

1) Retweeting & following LGBTQ+ activists in Ghana - support & amplify their voices
2) Use your privilege to pass the mic to those on the ground
3) Donate to the @LGBTRightsGhana fundraiser

🇬🇭🏳️‍🌈🏳️‍⚧️#QueerGhanaianLivesMatterhttps://t.co/OAjCO2hetD

— Debbie Owusu-Akyeeah (@d_owusuakyeeah) February 25, 2021
These stories of the community members angered me more and more each time I heard them shared. I later had the opportunity to attend a human rights workshop by the Africa Center for International Law and Accountability (ACILA) in Kumasi, when I wrote the fashion content for an African entrepreneurial magazine.
This workshop centered around a survey ACILA carried out about how Ghanaians feel about the LGBTQ+ community. Even during the workshop, homophobia from the participants of the workshop was evident. They didn't hesitate to register their displeasure of the LGBTQ+ community, and these participants were media personnel.
Not long after, a select few of us who participated in the workshop were called back for a review, and that was where I met Alex Kofi Donkor, who is currently the executive director for LGBT+ Rights Ghana.
We had a chat during the break where we spoke about how the community had no visibility and also no support or protection from the state. He then told me about a movement he was trying to create and asked if I wanted to join. I immediately accepted since it aligned with what I wanted to do to change the situation of the LGBTQ+ community in Ghana.
Alex and I, including others, came together to form LGBT+ Rights Ghana in 2018. We started as a cyberactivism group where we generally talk about the issues affecting the LGBTQ+ community, while also reaching other queer people who couldn't find others like them. As the activism grew, we then saw it important to assign roles, and that is how I became the communications director for the movement.
Lady Phyll visited BBC World News to further shine a light on the increasingly dangerous situation for our LGBTQ siblings in Ghana. As many of you know, anti-gay rhetoric is on the rise in the country 1/3 #GhanaSupportsEquality#QueerGhanaianLivesMatterpic.twitter.com/stpmMMQ5Mc

— UK BLACK PRIDE (@ukblackpride) March 3, 2021
As part of our work at the center we created a signature monthly empowerment event called Here & Beyond. Here & Beyond was held on the last Sunday of every month. We had community members who came to learn, be empowered, and socialise. It was an event that every queer Ghanaian anticipated to attend every month.
Here & Beyond for January 2021 took place on Jan. 31. The movement had hosted a fundraiser to officially introduce and promote its community space and open its doors to members of the Ghanaian LGBTQ+ community and allies. This fundraiser, unfortunately, sparked negative reporting riddled with false narratives in the Ghanaian media and the public.
On Feb. 11, Executive Secretary of the National Coalition for Proper Human Sexual Rights and Family Values, Moses Foh-Amoaning, called on the government and the Ghana Police Service to shut down the newly opened office.
He has since taken to several media platforms to call for the arrest and prosecution of those involved in creating the space, claiming that its establishment is unconstitutional. He has also called for gay conversion therapy to be introduced. This is one of several crusades Foh Amoaning and his camp have waged against the Ghanaian LGBTQ+ community, inciting hate and empowering vigilante groups against the community.
As the communications director, I advised the movement to respond with a communique addressing the false narratives in the media. My advice was taken, and the communique was put out, only for us to become a subject of interest and a target for the government, the media, and the religious community.
The events of recent weeks in Ghana have been harrowing to witness, and I want all those in the LGBTQIA+ community in Ghana to know that I stand alongside you in the fight for safety, fairness and equal rights for all. #Ghanasupportsequalitypic.twitter.com/utXTiAjvpU

— Edward Enninful OBE (@Edward_Enninful) March 1, 2021
This brought about #QueerGhanaianLivesMatter on social media. Soon the hashtag was being used by fellow Ghanaians and Africans in the diaspora to create awareness about what had happened to our center and the threats to LGBTQ+ Ghanaians.
To my knowledge, there have been some mixed reactions to the letter signed by the celebrities from the diaspora. This largely has to do with the fact that the letter came around the same time the president said he wouldn't legalize gay marriage under his tenure. We are receiving a lot of support from the diaspora but not so much support in the country.
The Ghanaian populace has been very homophobic in response to our demands for social protection. Religious leaders and the media have since fueled this hate.
After our office and safe space was raided by police, we had to go into hiding to strategize as the media have paraded our images.
I hope the section that criminalizes same-sex acts will be repealed by the Ghanaian government, as same-sex relations and acts affect anyone. I hope Ghanaians will see past the hate and know that we are just as human as they are.
The movement is currently seeking funds to get a permanent safe space for the community, and a GoFundMe has been set up in that regard. You can visit our social media pages to donate and also add your voice to the fight for justice for the Ghanaian LGBTQ+ community.
---
If you're a writer, activist, or just have something to say, you can make submissions to Global Citizen's Contributing Writers Program by reaching out to contributors@globalcitizen.org.