Angel Maxine is a transgender musician and activist living and working in Ghana. This past June, her song "Wo Fie" became a viral Pride month hit.
Civic space in Ghana is considered narrow, particularly with regards to LGBTQ+ rights and issues. LGBTQ+ organizations and Ghanaians have raised the alarm about the challenges they face in the country, particularly as lawmakers consider harsher sanctions for being part of the LGBTQ+ community. In 2021, the country saw the introduction of the Proper Human Sexual Rights and Ghana Family Values Bill (also known as the "anti-gay bill").
"The first time I read the bill, I felt like I couldn't breathe: my right to exist in this country would be taken away from me. The bill promotes 'conversion therapy,' making it a state function to torture people who question their sexuality or identify as intersex or transgender. Conversion therapy is very dangerous: those who undergo it may experience depression, anxiety, and suicidal thoughts," Danny Bediako, founder and executive director of Rightify Ghana, told CIVICUS. "To promote the bill, they [its supporters] are using disinformation and lies, including incorrect HIV data stating that 8 out of 10 HIV/AIDS cases are of LGBTQ+ people."
Music can be a powerful tool in standing up for the world's most vulnerable communities. Here, Angel writes about her experience being a transgender woman and musician in Ghana and how glad she was that her song could be used to draw attention to the issues in the country.
---
I am a Ghanaian transgender woman. I am also an activist and a musician. I would describe myself as a humanist, a warrior, and a compassionate human being.The things that matter to me are my life, my work as a musician and an activist, and fighting the increasing homophobia and transphobia in Ghana, where I find myself. I also want to see the world as a better place where everybody can live freely and be themselves to the fullest, without discrimination, judgements, and stereotypes.
Growing up as an LGBTQ+ community member in Ghana was very difficult for me. I live in a country where being LGBTQ+ is illegal, where being LGBTQ+ is a taboo, and where religion dominates. I always have to hide or disguise myself because of my gender and sexual identity. Even though I grew up living with my parents, the outside world was very mean and cruel to me and people like me. People will beat and disgrace you for no reason, just because you are effeminate. Sometimes it makes you think you're not human and different from all humans, due to discrimination.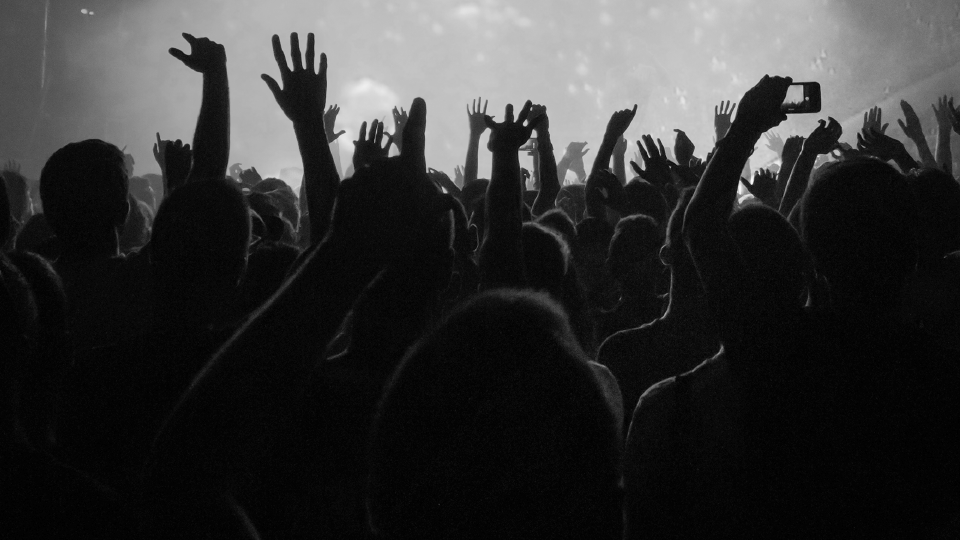 Angel Maxine poses for a portrait in Accra, Ghana, on Nov. 24, 2022.
Image: Nipah Dennis for Global Citizen
Before coming out, I had always been an activist, I had always been like a mother figure to other LGBTQ+ community members. Coming out openly as a transgender woman gave me the space and the opportunity to fully embrace myself and my activism.
Coming out as an activist hasn't been an easy experience. I lost a lot of things, like family, friends, work, and accommodation. Coming out as an open activist [also] connected me more to the LGBTQ+ community and allowed me to reach people that need help, and I do the best I can for them.
Some of the challenges [I face as an activist] are [issues of] security and financial support. Most activists like myself have to depend on donations from people and other means to survive since our lives are at risk and in danger. We don't have the capacity to fully stand on our own, and to do our activism work properly. [That is why] we need financial support and aid from foreign communities, we need training to be able to deliver well when we are educating people on LGBTQ+ issues. The [civic] space needs more collaboration among organizations, individuals, and philanthropists to allow us to do our work efficiently and diligently.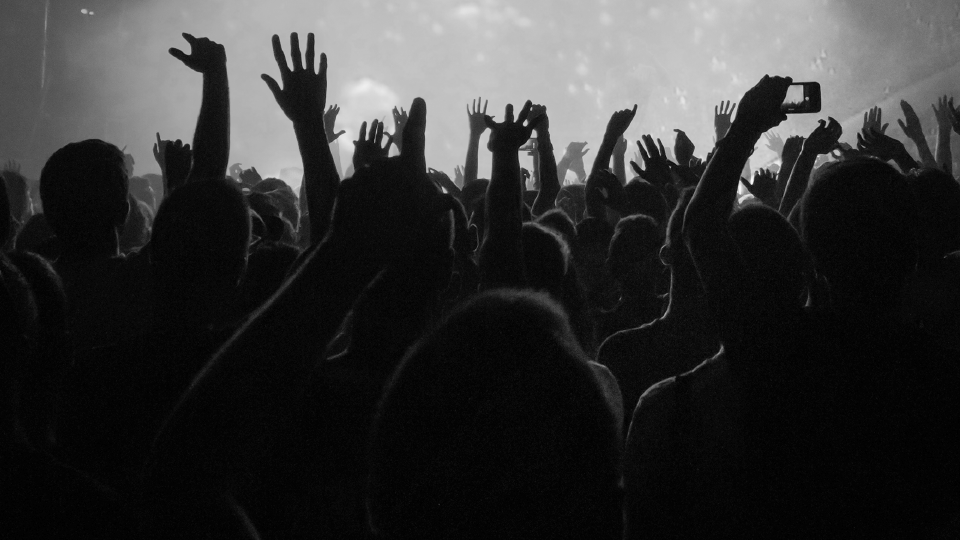 Angel Maxine interacts with a friend during a music recording session for her album in Accra, Ghana, on Nov. 24, 2022.
Image: Nipah Dennis for Global Citizen
In June, my song "Wo Fie" became a Pride month anthem. "Wo Fie" means "your home" and everybody comes from a home, everybody identifies from a home, everybody identifies from a family. LGBTQ+ people come from homes, LGBTQ+ people have families, LGBTQ+ people have loved ones, too. LGBTQ+ people and heterosexuals all come from one home, so why do you abuse me for being LGBTQ+? When it's not my fault, when it's natural, and isn't intentional? Why do you punish me for a question you know I have no answer to? Many people are scared to speak out due to homophobia everywhere, due to loss of their jobs and livelihoods, due to their families rejecting and banishing them, and due to the societies in which they live.
I felt pained by the closure of the LGBTQ+ office, as well as the issues of the anti-LGBTQ+ bill, and an increase in homophobic attacks.
I thought, "How can I send the message to people that your brother could be LGBTQ+, that your sister could be LGBTQ+, so show them love?" I wondered how I could tell Ghanaians and the world that LGBTQ+ people live everywhere and everywhere you go you can find an LGBTQ+ person. I thought about how I could, as a transgender musician, do something to send out my community's message.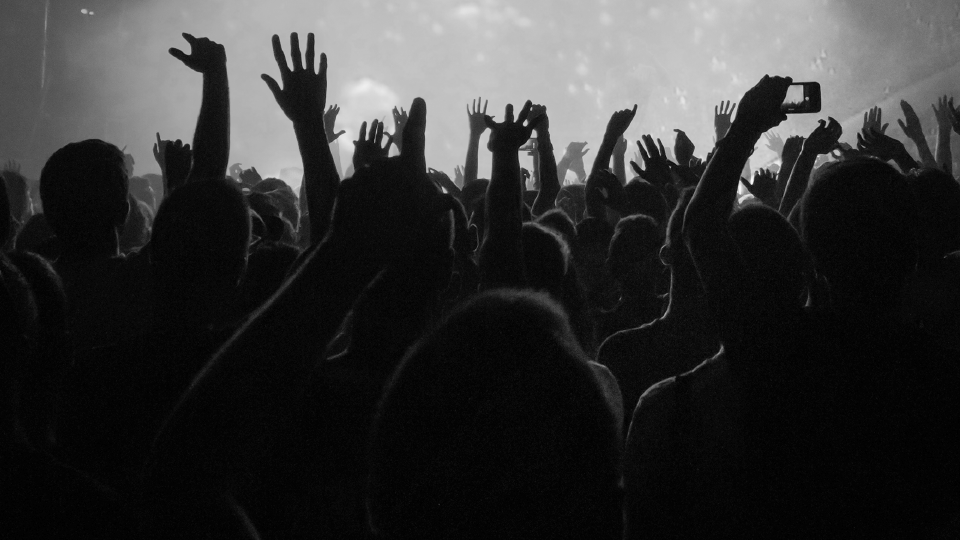 Angel Maxine
A photograph of Angel Maxine (in red) and her longtime friend Gideon Bekoe (in brown). The photographs were taken when Angel and Gideon met in school in 2008.
Nipah Dennis for Global Citizen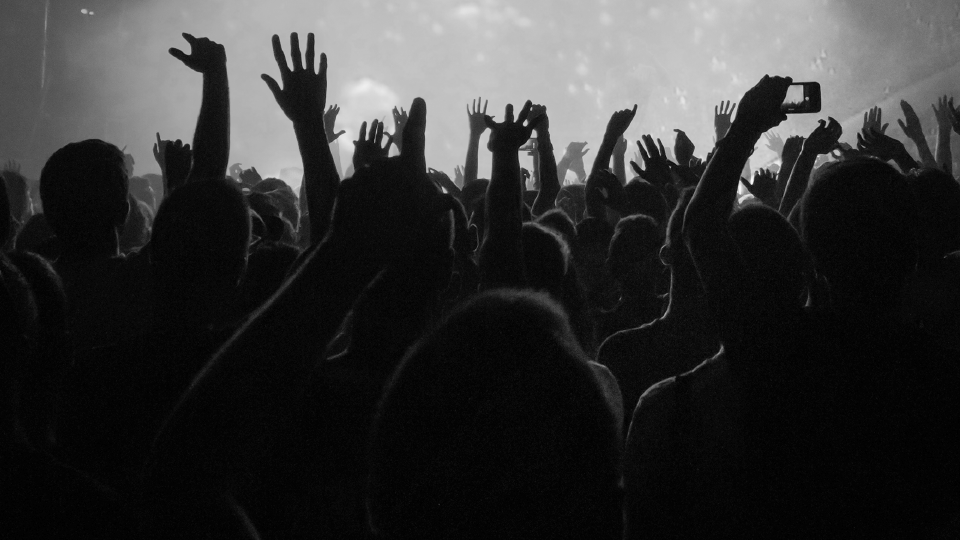 Angel Maxine
Angel Maxine (right) shares a photograph with Gideon Bekoe (left), her long-time friend, in Accra, Ghana, on Nov. 24, 2022.
Nipah Dennis for Global Citizen
So I thought about it wisely and came up with "Wo Fie." [I wanted to say] let's love one another as it's written in the Bible, the same Bible which you use to judge us.
"Wo Fie" took about two months to put together, and I featured Wanlov the Kubolor and Sister Deborah in the song. They are siblings, musicians, activists, and allies of the LGBTQ+ community. "Wo Fie" has been very impactful in all angles. It has been loved by everybody and I believe it has changed the narrative and perception of the way people see LGBTQ+ people. "Wo Fie" is simply saying, LGBTQ+ people are everywhere... it could be you, it could be anybody, so show love to all. Most people can relate to the song.
The song went viral after I had released it one year ago. It went viral during Pride month, when I posted a video of the song on my social media handles. Surprisingly, a lot of people picked it up, reposted it, did videos with the song. People started streaming and sharing the song and it went viral on TikTok, too.
It became number one trending on TikTok. I started gaining a lot of followers on all my social media handles and started receiving a lot of solidarity messages.
People donated to my GoFundMe to support me and my activism, and thankfully I've been able to achieve a lot with all the funds donated. A lot of people are encouraging me, empowering me, and giving me hope to continue to fight. It has given me the chance to fully enter the activism space.
Due to the state of homophobia in Ghana, they don't play the music on radio. Except for queer gatherings and private parties, it's mostly played online. People who identify with the community or allies might subtly play in their cars and homes.
I want Ghana to be a better and safe place for all. More education should be given to our local radio and TV stations. Journalists should be educated, well informed, and sensitized because they spread most of the lies which people perceive to be true. This puts the LGBTQ+ community in more danger because people believe what they hear on the radio and TV. Peer educators and frontline activists should be empowered, equipped, and well trained to become professionals in what they do. People should be educated on why they need to protect each other.
I want the anti-LGBTQ+ bill removed completely so we can gain our freedom and live our lives as the Ghanaians we are. I want to see a Ghana where it is mandatory to live with everybody, regardless of their sexual orientation, gender identity, expressions, etc., and to be able to live in harmony, peace, respect, and love for each other. "Wo Fie" conveyed the message the LGBTQ+ community wanted to send across society in a simple way.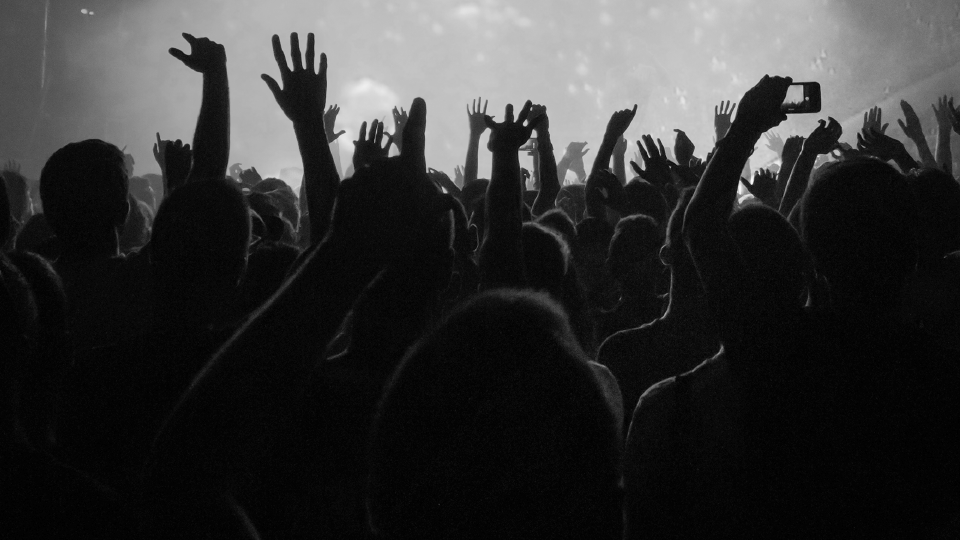 Angel Maxine during a music recording session for her album in Accra, Ghana, on Nov. 24, 2022.
Image: Nipah Dennis for Global Citizen
It's hard to be bold about things in this homophobic Ghana. [However, thanks to the song] people began to realize we exist in Ghana and we have a voice. It created awareness in the international communities and sparked conversations.
To mark World AIDS Day and to help in the fight to end HIV/AIDS, I released a new song titled "PrEP." [It's intended] to help boost the intake of PrEP. This is another innovative way to end AIDS. This is also a self-funded project and I need support and opportunities for funding to support my project.
Ordinary people can support us as LGBTQ+ Ghanaians through continuous sensitization and education of the general public. People can join protests against the anti-LGBTQ+ bill. We can be supported through the creation of opportunities for queer Ghanaians, and just by supporting in anyway you can.
---
This article was lightly edited for clarity and length.
The 2022 In My Own Words series was made possible thanks to funding from the Ford Foundation.