Why Global Citizens Should Care
Aretha Franklin was an ardent supporter of civil and women's rights throughout her life. She influenced countless other artists who carry her soulful passion into their music, inspiring millions of people worldwide. Franklin also championed causes like health care access, environmental protection, and disability rights. You can join us in taking action on these issues here.
---
Aretha Franklin, "The Queen of Soul," died from advanced pancreatic cancer on Thursday at the age of 76, according to the New York Times.
Acclaimed as the greatest American "singer of postwar popular music," Franklin influenced countless soul, R&B, and pop artists over the past several decades. Her influence is still clearly felt in contemporary artists like Beyoncé, Jennifer Hudson, and Adele.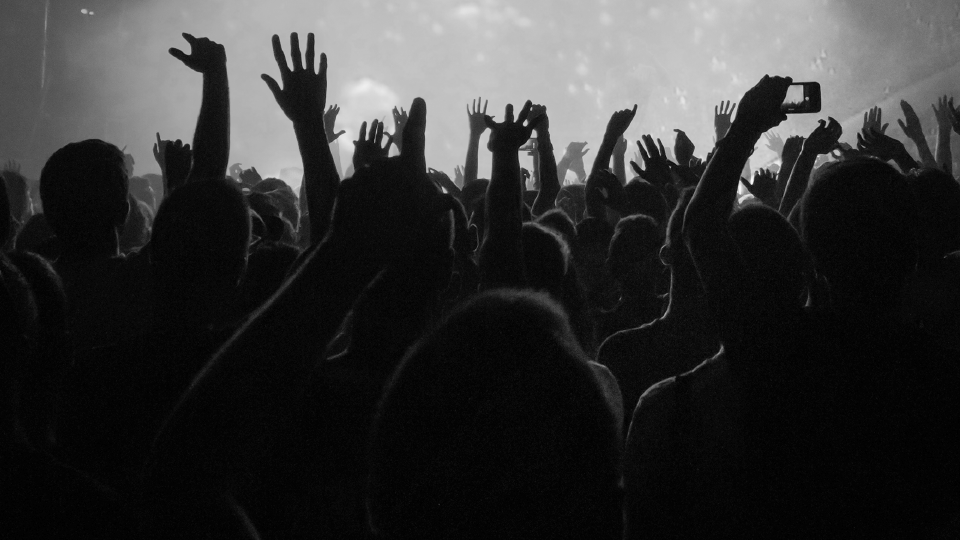 Aretha Franklin performs at New York's Radio City Music Hall, July 6, 1989.
Aretha Franklin performs at New York's Radio City Music Hall, July 6, 1989.
Image: Mario Suriani/AP
Take Action: Sign the Year of Mandela Declaration and Commit to Be the Generation to End Extreme Poverty
With her soaring range and empowering messages, Franklin also inspired a generation of activists.
Franklin was a dedicated philanthropist throughout her life and was never far from the pulse of social justice, appearing on stages with both Martin Luther King Jr. and former President Barack Obama.
Here are four ways the Queen of Soul fought for a better world.  
---
1. Women's Rights
In an era when respect was not universally received in the US, Franklin's rousing version of "Respect," first recorded by Otis Redding, was an electrifying call to action. The unflinching demand for respect became a mantra for both the women's rights and civil rights movements.
Released in the 1970s, the song radically overturned gender conventions by situating a woman as the primary breadwinner in a family and fiercely challenged sexist assumptions.
Read More: 12 Badass Women Who Changed the Course of Human History
Franklin's song "Sisters Are Doin' It For Themselves" was another feminist anthem, envisioning a world where women everywhere can break free from the constraints of a sexist society.
"Now this is a song to celebrate," the lyrics read. "The conscious liberation of the female state! / Mothers, daughters, and their daughters, too. / Woman to woman / We're singin' with you. / The inferior sex got a new exterior / We got doctors, lawyers, politicians, too."
"American history wells up when Aretha sings," Obama said in 2015. "Nobody embodies more fully the connection between the African-American spiritual, the blues, R&B, rock and roll – the way that hardship and sorrow were transformed into something full of beauty and vitality and hope."
---
2. Civil Rights
Franklin's father was a committed civil rights activist, and she frequently lent her growing fame and stature to the movement.
The soul singer regularly performed at civil rights events and was there to support Martin Luther King Jr. during his rallies. She was eventually awarded the Southern Christian Leadership Award for her dedicated work by King. When King was assassinated in 1968, Franklin performed at his funeral.  
Read More: 10 Celebrities Who Carry on MLK's Legacy by Fighting Racism
When the civil rights leader Angela Davis was arrested in 1970 and falsely branded a "terrorist" by President Richard Nixon, Franklin announced her intention to post the $250,000 bail, one of many times where she financially supported black activists.   
After Angela Davis was arrested with Nixon branding her a "terrorist," Aretha Franklin offered to post a quarter million dollars in bail. "I have the money. I got it from black people and I want to use it in ways that will help our people." #BlackLivesMatter R-E-S-P-E-C-T!

— Kevin B. Blackistone (@ProfBlackistone) August 16, 2018
Aretha Franklin's contributions toward the civil rights movement shouldn't go unnoticed. She helped activists post bail, supported organizers financially, toured with MLK across the U.S. #ArethaFranklinpic.twitter.com/lV7QpwjyPL

— Philip Lewis (@Phil_Lewis_) August 16, 2018
Aretha Franklin on Dr. Angela Davis' bond:"...Angela Davis must go free. Black people will be free. I've been locked up and I know you got to disturb the peace when you can't get no peace. Jail is hell to be in." pic.twitter.com/zJgK5XQO7V

— Charles Preston (@_CharlesPreston) August 13, 2018
In 2008, the NAACP honored Franklin for both her advocacy and her music with their annual Vanguard Award.
---
3. Supporting Access to Nutritional Food
The Queen of Soul has also supported charities such as Feeding America, which funds more than 200 foodbanks nationwide, and the Barbara Davis Center for Childhood Diabetes, which specializes in diabetes research.
Franklin lived with diabetes throughout her life and wanted to make sure other people would have the health care access that they needed.
"I feel wonderful, I've got more energy, I've changed my diet, going to Whole Foods now, getting the best stuff," she said after recovering from a hospital stay in 2012 on The View. "Dropped the chitlins, drop the ham hocks, getting some — I won't say better food, I'll say other food."
---
4. Boosting Charity Events
Throughout her career, Franklin regularly helped causes she cared about to raise more money through fundraising events.
Read More: Tributes That Prove David Bowie Ch-ch-changed the World
In 2012, she attended a gala for the Rainforest Fund, which seeks to protect human rights in the Amazon Rainforest. The next year she lent her voice to a Christmas album whose proceeds went to the Special Olympics. In 2017, Franklin was a headlining act for The Elton John AIDS Foundation New York Gala, which went on to raise $4.4 million.
"Being the Queen is not all about singing, and being a diva is not all about singing," she said of her fame. "It has much to do with your service to people. And your social contributions to your community and your civic contributions as well."