Rihanna is used to being on the big stage, but today her audience is a little different than usual.
The superstar is standing at the blackboard in a primary school in Malawi watching as more than a dozen school children recite a math problem in unison. With no chairs or tables, the children sit neatly on the floor.
Today, the teacher, usually responsible for teaching more than 100 children at a time, has a very special visitor.
Another class takes place under a large tree, this time the children are practicing arithmetic. "Muzu is a nice school, but we also have some problems and challenges," says 14-year-old Wongani Nyirenda, one of the students.
Rihanna visited Wongani's school in 2017 with Global Citizen to see the work being done by the Global Partnership for Education, an international organization that is leading the way in ensuring every child can access a quality education — for which Rihanna is an ambassador.
Malawi is facing an education emergency and for a child to have the best start in life, and to set themselves up for future opportunities, they need an education. Up to 70% of the population lives in extreme poverty on less than $1.90 a day, as of the latest data from 2016,  and more than a third of people can't read or write.
"Sometimes I don't eat anything because we don't have anything to eat at home," continues Wongani. "I don't mind if I don't eat anything in the morning because I believe in the future. When I'm a businessman later, I'll have enough to eat. Improving education is key to ending extreme poverty for children everywhere, but especially in countries like Malawi where up to 75% of children attend primary school, and yet, according to 2016 data, only 8% ever graduate from secondary school.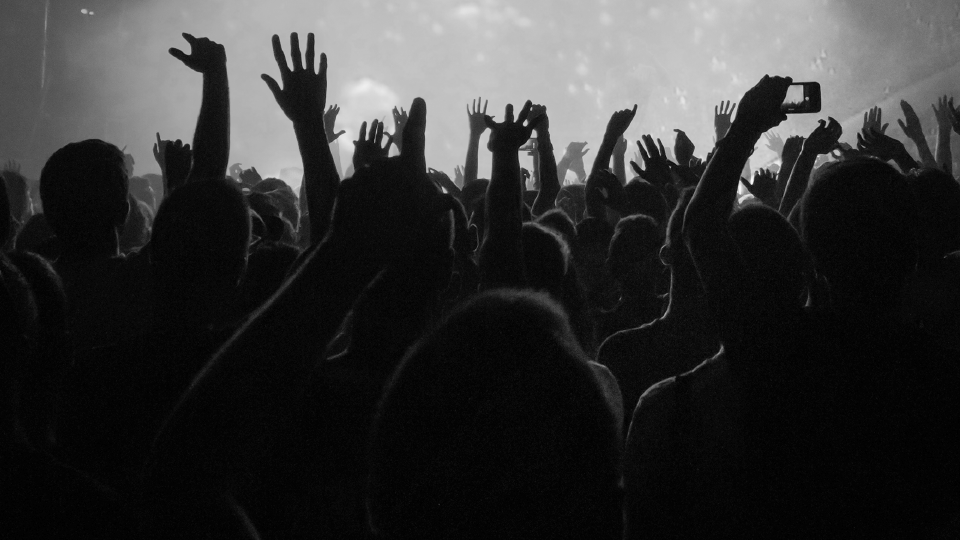 From 2017 to 2020, Global Citizens, alongside Rihanna, successfully campaigned to increase international funding in support of GPE, helping to double the German government's contribution to the organization twice. 
So What is the Global Partnership for Education?
To make Wongani's dream come true, alongside the dreams of millions of other children globally, the Global Partnership for Education (GPE) is committed to improving education worldwide.
Wongani's school is one of thousands of schools around the world from over 68 partner countries that is supported by the work of GPE.
By systematically improving access to education and quality schooling, GPE aims to help children and young adults across the globe, including in countries like Malawi, Senegal, and Yemen.
Since 2013, GPE has also allocated close to $500 million to support children's education in the nations of Burkina Faso, Chad, Mali, Mauritania, and Niger in the Sahel, working with their governments to ensure even the most vulnerable children get access to quality education. By strengthening education systems, students from traditionally more disadvantaged groups like girls, children with disabilities, and those affected by conflict, can also benefit from the opportunities schooling provides.
GPE wants to ensure that the UN's Global Goal 4 for quality education for all is achieved, ensuring every child in the world has access to a fair, high-quality education. "The GPE is a great instrument to meet the global challenge of enabling all people to have educational opportunities," said German politician Olaf in der Beek, of the Free Democratic Party of Germany, who is the chairman of the parliamentary committee for economic cooperation and development.
UNESCO, UNICEF, and the World Bank are just some of the global civil society and private sector organizations that support the work of GPE. 
;
As one of 20 donor countries that also support GPE, Germany helps the organization develop education systems across 68 underdeveloped countries, helping over 160 million more children attend school between 2002 to 2018.
"With more support for the GPE, not only does more money flow into basic education measures, it also leads to real change in the recipient countries," said in der Beek. "Countries that carry out educational measures together with GPE must also make a contribution to education expenditure themselves," he continued. "That's important because in the long term we want today's recipient countries not only to be able to finance education on their own, but to have the political will to continue to do so. GPE shows in concrete terms how important good education systems are for economic development and the way out of poverty. "
Rihanna's advocacy and Global Citizen campaigning are also critical to the Global Partnership for Education's efforts to improve education.
In her role as a GPE ambassador, Rihanna has been committed to helping educate girls and boys around the world for years, making a big difference by encouraging others to raise their voice, and doing so herself via online activism.
"Rihanna's voice and travels to countries where GPE is actively engaged, will be hugely influential in improving the lives of girls and boys everywhere," said Julia Gillard, former prime minister of Australia and Chair of the Global Partnership For Education, of Rihanna's 2016 appointment as GPE amassador.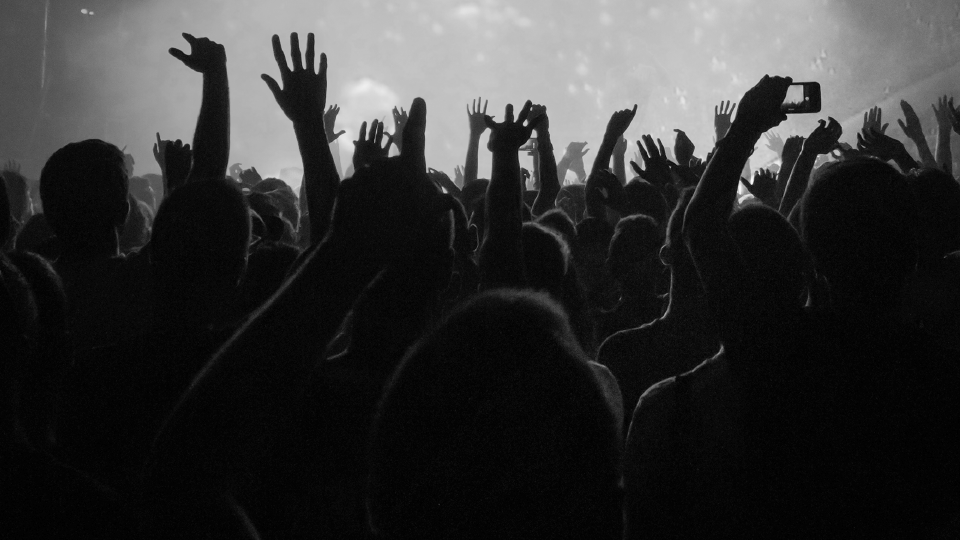 Rihanna takes action by using her global profile to help support and amplify the voices of those in need, taking to Twitter to publicly urge global leaders and politicians to spend more money on education.
In 2017, after her visit to Malawi to see first-hand the challenges facing countries with few resources for education, Rihanna tweeted French President Emmanuel Macron asking him to invest more in education worldwide. A short time later, Macron invited her to a meeting in France and together with his wife Brigitte Macron and Global Citizen founder Hugh Evans, they discussed the financing of GPE.
In order for GPE to have the means and critical resources to improve education for children around the world, Global Citizen is committed to ensuring more governments sign up to invest more in education funding.
Global Citizen launches the GPE campaign in Germany In 2017
Global Citizen launched its first campaign for GPE, aimed at the German Federal Government to help fund the organization's ongoing education work in developing nations. "For years, Germany's contribution to GPE was comparatively low — especially when measured against Germany's total expenditure on development cooperation," says Carolin Albrecht, Global Citizen's Germany Country Director.
In 2016, the Federal Republic of Germany gave GPE just €7 million a year — the same amount as it had been giving for a number of years. It wasn't until the end of 2016, after years of stagnation, that German parliament decided to increase funding for GPE slightly to €9 million from 2018 onwards But it still wasn't enough.
And so, in the run-up to the 2017 G20 Summit in Hamburg and the first-ever Global Citizen Festival in Germany, Global Citizen launched its campaign to ramp up Germany's financial support for GPE.
The goal was to encourage Germany and other G20 nations to raise funds for GPE, in preparation for GPE's financing conference in February 2018, the next year.
Sonja Steffen, rapporteur for the German Social Democratic Party for the budget of theFederal Ministry for Economic Cooperation and Development, said of Global Citizen's German campaign: "How [does one get] involved in important campaigns, such as the international education campaign [for] GPE, inside and outside [of] parliament? It doesn't hurt if prominent ambassadors from politics and society promote the cause vigorously [to get results]!"
Global Citizen Festival Hamburg: The German government's first reactions.
For a Global Citizen campaign to be successful it takes patience and perseverance — and, of course, active and engaged Global Citizens.
The campaign began March, 2017 with a petition to support children's schooling, that received signatures from over 100,400 people across the world. Global Citizens also emailed the G20 Sherpas (personal government representatives who prepare international summits) asking them to do more for education, while also using Twitter to call on the governments of Germany, the UK, and Denmark to increase their commitments to education.
These actions were critical to the campaign in the run-up to the Global Citizen Festival in Hamburg, Germany.
Then, on July 6, 2017 — on the eve of the G20 summit — music stars, politicians, and more than 11,000 Global Citizens came together in Hamburg at the Global Citizen Festival to stand up for a better world, alongside artists like Coldplay, Shakira, Ellie Goulding, and Pharrell Williams.
The crowd eagerly awaited the moment when world leaders would take to the stage to answer their calls to action, by making concrete financial commitments to the causes Global Citizens had spent months advocating for.
Franziska Warner, from Hamburg, is one of the thousands of Global Citizens who were in the crowd that night — after earning herself a ticket to the festival by taking action to support the GPE campaign.
"When I [signed] a petition or sent a tweet, I didn't realize that it would actually do anything, but the feeling that you've really contributed [and made] important changes is indescribable," says Warner. "That was the most impressive feeling of the evening for me."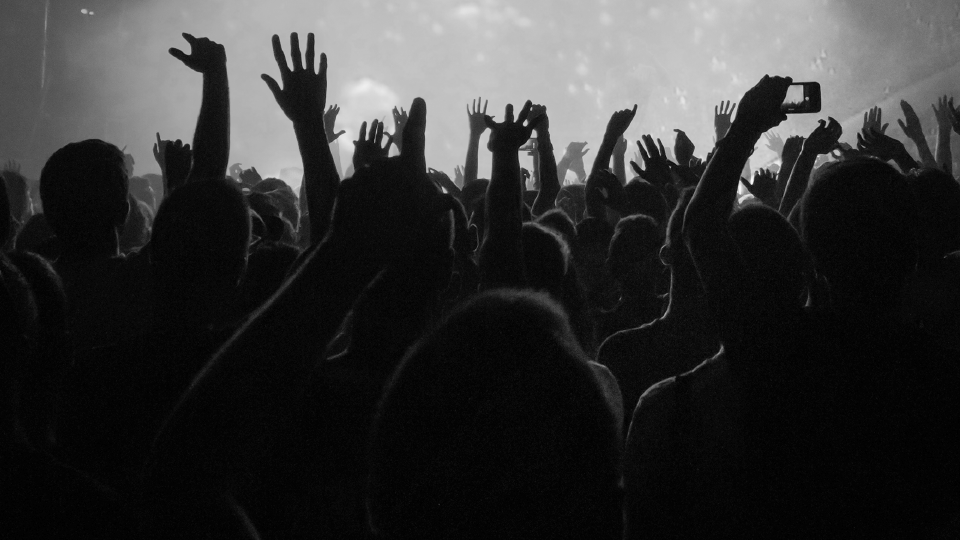 Education was a key focus throughout the Global Citizen Festival in Hamburg. The then-Argentine President Mauricio Macri also announced on the Global Citizen stage that evening that, as the next G20 host, he would be the first to put education on the G20 agenda.
"I want to thank all of you here, who have shown what Global Citizens can achieve," said international superstar Shakira, who also took to the stage to show her support for GPE and its mission. "Over 145,000 of you signed a petition to urge all G20 countries to take action on education — that is powerful and inspiring."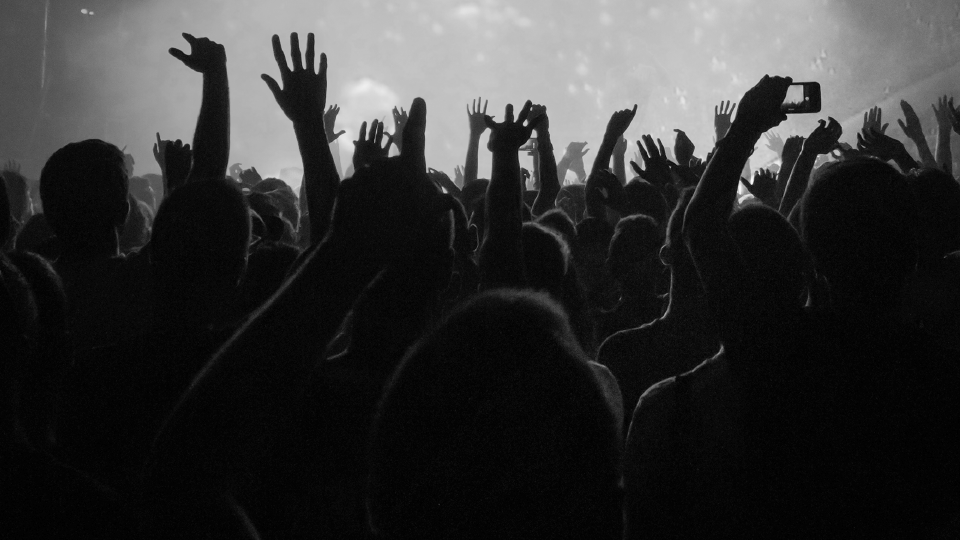 Global Citizen Hamburg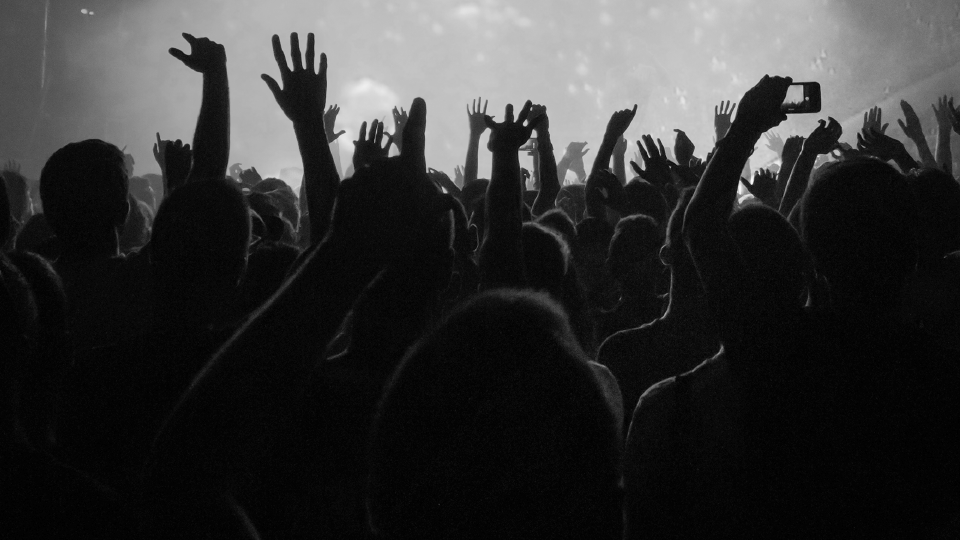 Global Citizen Hamburg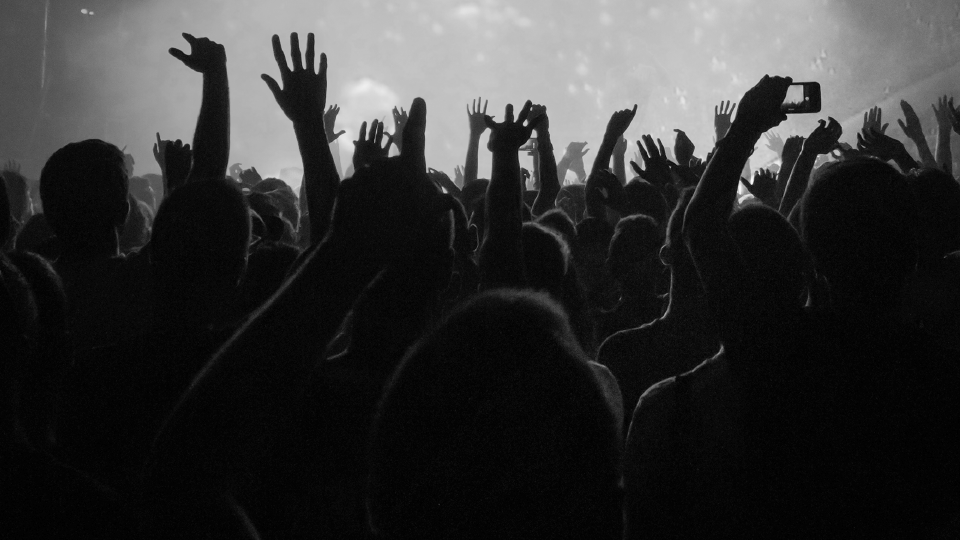 Global Citizen Hamburg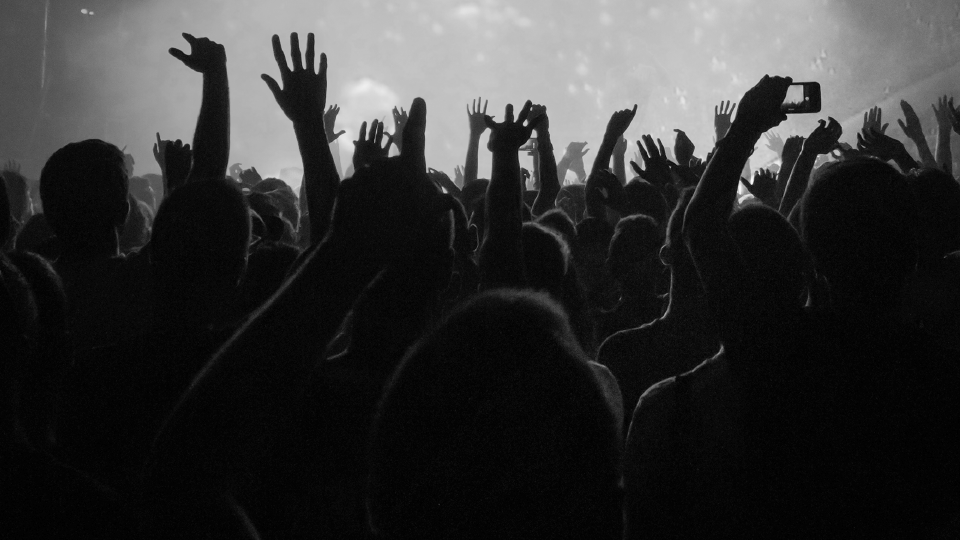 Global Citizen Hamburg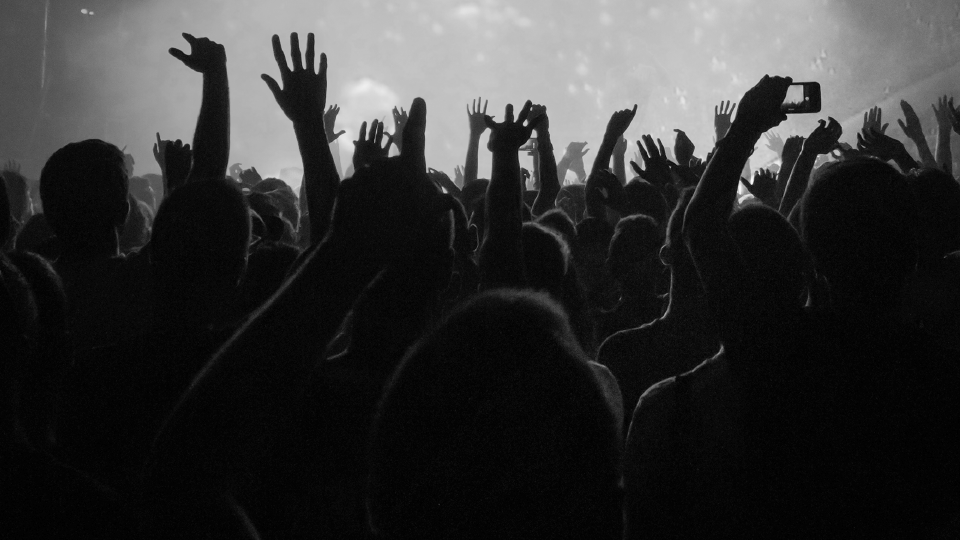 Global Citizen Hamburg

Norway's Prime Minister Erna Solberg, too, emphasized the importance of global education, saying: "We have to invest in young people worldwide… and education is the best investment." She went on to announce that Norway would double its spending on global education to support organizations like GPE. "Every child has the right to a free and high-quality education," she said.
Unfortunately, the German government didn't make an announcement to the GPE that night. In the lead up, the Development Ministry had responded to our campaigning saying "Education is key" but, "there was no concrete answer to our current demand and no financial commitment to GPE," says Carolin Albrecht.
And so Global Citizen's campaign continued.
Rihanna's appeal to Angela Merkel: 'Will you increase your commitment to education?'
More than a year later, on Sept. 18, 2018, Rihanna again took to Twitter calling on the governments of Japan, Finland, and New Zealand to live up to their responsibilities to prioritize education.
Another Global Citizen Festival was just around the corner — this time, the first in Africa — that provided another opportunity for governments to step up and commit to education.
To commemorate the life and work of human rights champion Nelson Mandela — in the year that marked 100 years since his birth — Global Citizen held the Global Citizen Festival: Mandela 100 in Johannesburg, South Africa, in December 2018.
Prior to the festival, Rihanna sent a tweet to the German government — ramping up the pressure to commit further support for education at Mandela 100. Chancellor Angela Merkel doesn't have a Twitter account of her own, so Rihanna addressed her tweet to Merkel's government spokesperson, Steffen Seibert, and the German Federal Ministry for Development and Economic Cooperation (BMZ), under the direction of Minister Gerd Müller.
In just three hours Rihanna got a response.
"Thank you for your message and your commitment, Rihanna! Access to education is a fundamental right for everyone. Germany is an active supporter of education for children, young people, and adults. We plan to further expand our commitment to education in developing countries," Seibert replied.
The German Federal Ministry for Development and Economic Cooperation (BMZ) responded as well, saying: "Education is the key to ending extreme poverty. The BMZ provides 550 million euros every year to finance education worldwide and will increase its commitments."
The response was a great start and showed promise, however it wasn't yet the commitment Global Citizens were hoping for.
So the work continued.
As the day of the festival drew ever closer, Global Citizens continued to take action in the hope of securing a commitment for education from Chancellor Angela Merkel and other heads of government at Mandela 100.
Angela Merkel commits to GPE at Mandela 100
Global Citizen's campaigning was in full swing right up until the day of the festival itself.
While Global Citizens from around the world kept taking action, signing petitions, and emailing and tweeting global leaders in the build up to Mandela 100, there was still plenty of work to be done behind the scenes.
The Global Citizen team continued to work to put additional pressure on global leaders, politicians, and private companies to make financial commitments to end extreme poverty, promote equality, and, of course, improve education.
Finally, Dec. 2 arrived — a day that saw tens of thousands of Global Citizens gather at Johannesburg's FNB stadium, for the Global Citizen Festival: Mandela 100. Throughout the day, Global Citizens saw performances from many artists including Beyoncé and Jay-Z, Ed Sheeran, and Wizkid; alongside commitments from world leaders, philanthropists, corporates, and more, all working to end extreme poverty.
Following the festival, Chancellor Merkel addressed Global Citizens via video message, announcing Germany's decision to increase its 2019 annual contribution to GPE from €18 million to €37 million.
Including Germany's announcement, Global Citizen Festival: Mandela 100 saw commitments totalling $7.2 billion — enough to impact the lives of children all over the world.
But the work to improve the education opportunities for millions of children globally didn't stop there, and in 2020, the German government again increased its annual contribution to GPE — this time to €50 million.
"The increase in the German contribution to the GPE to €50 million is a great sign and a great milestone. But it must also be clear that we now have to ensure in the long term that the German share [to GPE] increases," said in der Beek.
Another €25 million from Germany for COVID-19 relief
COVID-19 is a global humanitarian emergency, affecting every area of our lives. The pandemic's impacts are being felt hardest amongst the world's poorest, exacerbating inequalities and stalling development progress.
Education has also been significantly affected, as millions of children miss school, impacting communities, fragile economics, and the individual hopes for a better future.
Since it began, COVID-19 has affected the education of more than 1.5 billion students through school closures and other disruptions. Although teachers have largely transitioned to remote learning, many students around the world lack access to the prerequisite technology and electricity needed to load Zoom lessons and online homework portals. In fact, half of the students out of school due to COVID-19 do not have access to a computer at home, according to UNESCO.
In response, Germany has pledged a further €25 million to GPE to counteract the negative effects of COVID-19 on education worldwide.
Thanks to the efforts of Global Citizens, within four years Germany has increased the annual contribution for GPE by a total of €43 million — from €7 million up to €50 million. And Global Citizens around the world have made a significant contribution to this success with more than 600,000 petition signatures, tweets, and emails. GPE also applauded the commitment of Global Citizens in helping make this vital funding happen.
Geoffrey Adlide, manager for advocacy and communication at GPE, said of Global Citizens campaign efforts: "Global Citizen has achieved a great mix of pop and politics, bringing artists, activists, and inspiring people together to end extreme poverty together."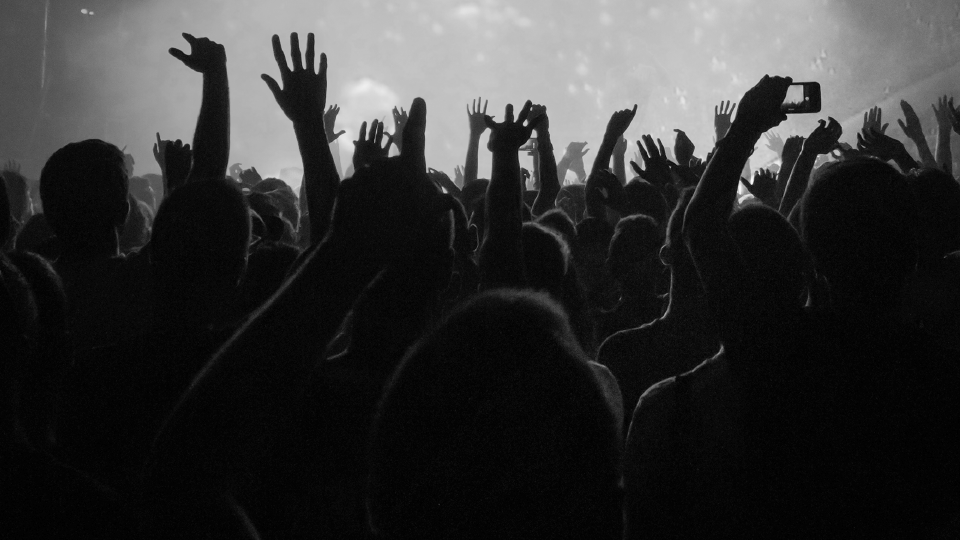 "Together [with our] civil society [partners], Global Citizen has called on the German government to step up their efforts to improve global education," he continued. "This has made a significant contribution to Germany, [with the nation] doubling its contribution to GPE three times — from €7 million (2017) to €18 million (2018), then to €37 million (2019), and finally to €75 million (2020)."
Following on from this success, Global Citizen is continuing to campaign to ensure that all children from around the world can go to school, and gain access to the opportunities that come with access to education.
"Education is the key to a self-determined life and a vitalengine in the fight against poverty," says Carolin Albrecht. "The coronavirus crisis painfully shows the diverse effects the closings of schools and the lack of education have on children. That is why we at Global Citizen will continue to do all we can to ensure that every child, no matter where they are born, has access to 12 years of free, equitable, and high-quality education, and will continue to call on the federal government to make a fair contribution and raise funds for GPE to €110million annually. "
You can join us by taking action here, to help call on the German government to again increase its commitment to GPE — this time to €110 million — ahead of the GPE financial replenishment in 2021. Learn more about the global effort to improve education in the fight against extreme poverty here.