Africa has been fighting more than a global pandemic this year. Some of its countries have been experiencing intense humanitarian crises, with nations wrestling against high hunger rates, civil unrest, natural disasters, and public health threats that aren't the coronavirus.
Not only has Africa been left behind on the mission to secure enough COVID-19 vaccines for its population, it is also home to some of the world's hunger hotspots with two out of three people in the world impacted by food insecurity living on the continent. 
The continent has also faced environmental devastation that has resulted in displacement and increased poverty and hunger, and conflict that has impacted the safety and security of its people. 
Action needs to be taken to make sure that Africa's people are considered in global recovery efforts, and that the continent is not left behind by any means. These are some of the humanitarian crises that Africa has faced in this year alone. 
1. Vaccine Nationalism Has Left the Continent Scrambling to Protect its People
Africa is far behind the rest of the world when it comes to vaccinating its population against COVID-19, and this is largely due to vaccine nationalism. When vaccines were beginning to be approved and sold to nations, wealthy countries hoarded more than enough vaccines for their populations without consideration for middle- and low-income countries. 
Countries like Canada and the UK secured enough doses of vaccines to inoculate their populations five times over, while the African continent as a whole has secured just over 2% of all the vaccines in the world. 
More than that, the New York Times recently revealed that vaccines that are being produced in Africa are being shipped directly to Europe, where a large part of the population has had at least one dose, despite urgent need for vaccines in Africa where the entire continent has only administered enough doses to protect 2% of the 1.3 billion population. If vaccine nationalism continues, it could unnecessarily prolong the pandemic for everyone, everywhere. 
2. Ethiopia's Tigray Fell into Famine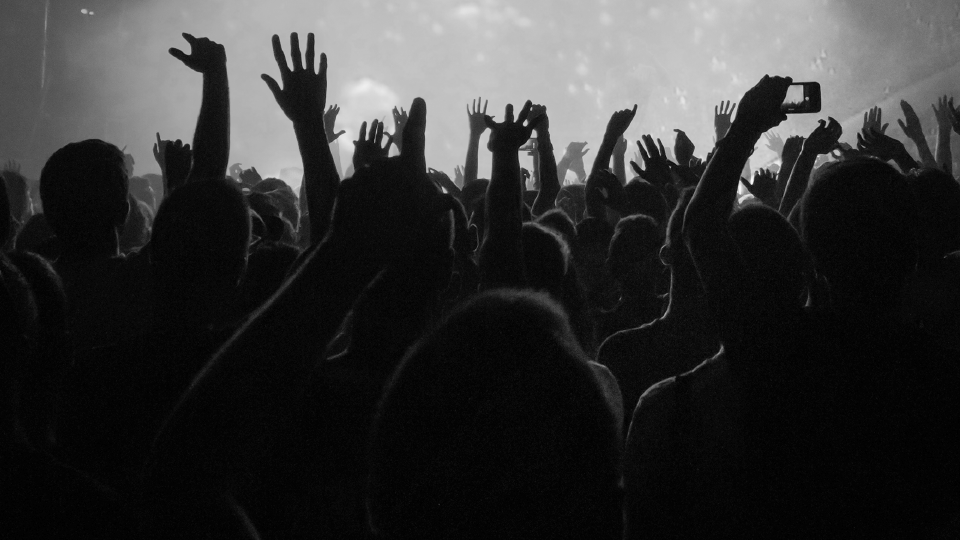 Tigray refugees who fled the conflict in the Ethiopia's Tigray ride a bus going to the Village 8 temporary shelter, near the Sudan-Ethiopia border, in Hamdayet, eastern Sudan, Tuesday, Dec. 1, 2020.
Image: AP Photo/Nariman El-Mofty
Conflict in Ethiopia's Tigray region has been ongoing since 2020, and has negatively impacted the lives of at least two million people. Things became worse in June 2021, when the region officially fell into famine with food insecurity intensifying as a result of the civil conflict. 
"The number of people in famine conditions... is higher than anywhere in the world, at any moment since a quarter million Somalis lost their lives in 2011," said UN humanitarian chief Mark Lowcock.
Lockwood also warned that the situation could get worse, especially as the fighting has formed a barrier between aid agencies and people in need. 
This unrest is a result of political disagreement, as the Ethiopian national government has been in the middle of a dispute with the northern regional government in Tigray over governance of the northern region. 
3. Volcano Eruption, Violence, Ebola and the Bubonic Plague in the DRC
The Democratic Republic of Congo has faced a number of issues this year that have threatened the lives and wellbeing of its citizens. 
At the beginning of 2021the country announced that it had identified cases of Ebola, just a few months after its last outbreak came to an end. The outbreak killed a handful of people, but luckily the country was prepared and managed to declare an end to the outbreak within three months. 
Adding to the country's public health threats is an outbreak of the bubonic plague that was reported in Ituri province this year. UNICEF has attributed the outbreak of the centuries-old disease to poor sanitation, displacement, and lack of access to essential resources. The UN agency found that children are particularly at risk of contracting the plague, which is easily treatable with anti-biotics. The plague has been carried and transmitted mostly in rural areas by fleas and rats, however the problem lies in seeking immediate treatment, which those affected by it in the region have struggled to do. Cases of the plague still exist in the DRC and the UN agency is calling for support to help eradicate it in affected areas. 
Then in May, 300,000 citizens were forced to flee their homes after volcano Mount Nyiragongo erupted. The natural disaster killed at least 31 people, destroyed hundreds of homes, and left thousands of citizens displaced. Médecins Sans Frontières also reported an extreme water shortage as a result of the eruption, leaving half a million people without access to drinking water. 
The DRC is also experiencing long-standing politically-related conflict in the eastern regions, with violations against human rights affecting women and children. An escalation of the violence seen in April this year left hundreds of thousands of people displaced, food insecure, and without access to basic sanitation. It has left thousands of children without access to school.
4. Terrorism in Mozambique Resulted in Increased Hunger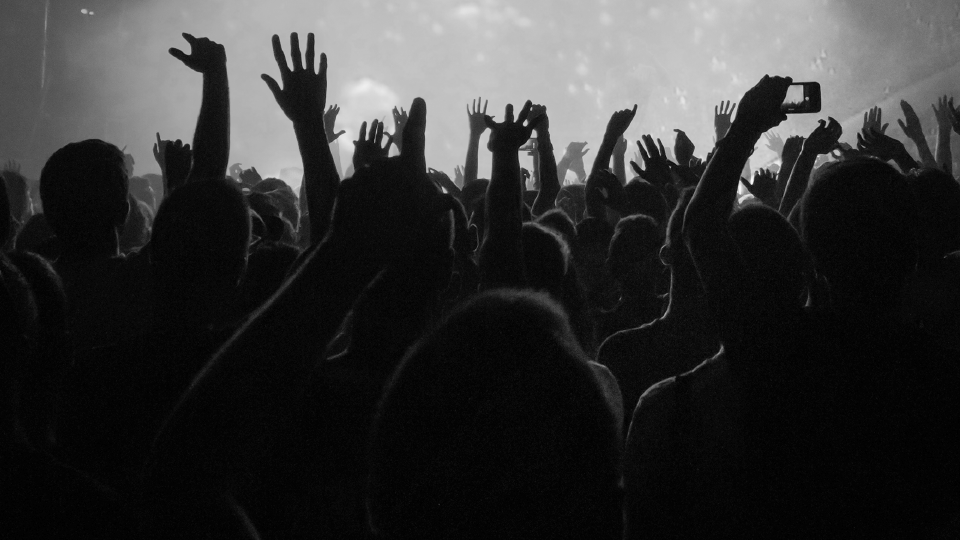 A displaced family arrives after being rescued by a boat from a flooded area of Buzi district, 200 kilometers (120 miles) outside Beira, Mozambique, on March 23, 2019.
A displaced family arrives after being rescued by a boat from a flooded area of Buzi district, 200 kilometers (120 miles) outside Beira, Mozambique, on March 23, 2019.
Image: Themba Hadebe/AP
At the end of March, cases of terror attacks killed hundreds of people and left nearly one million people facing hunger. As a result of the ongoing violence, climate impact, and food insecurity, the United Nations has called the situation in Mozambique a humanitarian catastrophe "beyond epic proportions."
Northern areas in Mozambique have been in conflict for almost four years as a result of Islamist militant presence in the area, but after hundreds of militant rebels attacked the town next to French fuel company Total's gas liquification plant, the company announced it was withdrawing its staff citing security concerns. The attacks left dozens of people dead and millions of dollars in property was damaged.
Access to land, security, and employment have only exacerbated the instability in the region. On top of all that, Mozambique is still recovering from a deadly cyclone that occurred in 2019. 
5. Pro-Democracy Protests and Police Brutality in Eswatini
At the end of June, protests took over the small kingdom of Eswatini when the country's youth began calling for a change in leadership following several cases of police brutality. 
Also fuelling the protests were the facts that more than half of the country's people live below the poverty line while its monarch, King Mswati, remains a millionaire.  Food insecurity in the country has worsened as a result of the pandemic's economic impact, and sexual violence is a common occurence with almost half of the country's girls and women having reported a case of assault. 
The protests were met with an overall internet and connectivity shutdown, and police brutality against those who were physically demonstrating. Human Rights Watch called for an end to violence against citizens in the country.
"The Eswatini government should ensure that security forces act within the law, and avoid arbitrary use of force," said Southern African director at Human Rights Watch, Dewa Mavhinga said in the statement. "They should put in place a range of measures to safeguard citizens against violence and to prosecute all unlawful use of force."
6. Extremism Leaves Millions Displaced in Burkina Faso
According to the United Nations, Burkina Faso has become the fastest growing displacement crisis in the world over the last two years, and this is largely due to violence in the Sahel region. 
The dispute that caused the conflict is between several non-government militant groups against the national armed forces. The fighting is cross-border and has not only affected those in Burkina Faso, but also citizens of Chad, Benin, Niger, Mali and Côte D'Ivoire. 
This year the violence escalated and has left more than one million people displaced with a UN representative highlighting that the country has had a "spike in displacement" this year. Hundreds of thousands of people are experiencing food insecurity, and more than three million people require some form of humanitarian assistance. 
Experts are expecting for the situation to worsen as the government has been slow to recognise the crisis. The government did express earlier this year that it would be interested in approaching the dispute with dialogue rather than a militant response, however violence has continued throughout the year and no announcements to the end of the conflict have been made. 
7. Poverty and Inequality in South Africa Drove Looting and Violence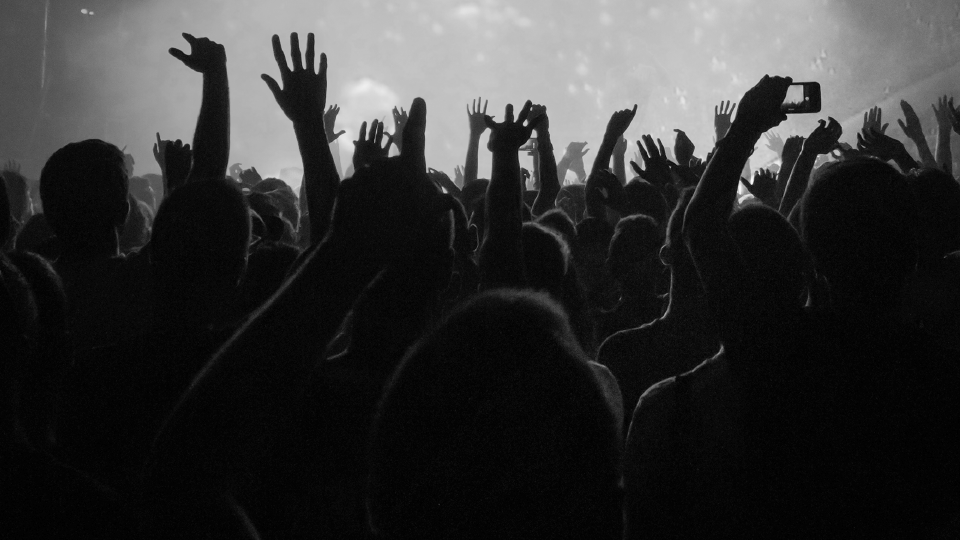 People carrying groceries looted at Letsoho Shopping Centre in Katlehong, east of Johannesburg, South Africa, July 12, 2021.
People carrying groceries looted at Letsoho Shopping Centre in Katlehong, east of Johannesburg, South Africa, July 12, 2021.
Image: Themba Hadebe/AP
Certain regions in South Africa were brought to a standstill in July as the country experienced extreme cases of looting and violence following protests against the arrest of former President Jacob Zuma. 
It became clear very quickly that the demonstrations were about more than freeing the former president from imprisonment, but rather they were an act of desperation as shops became looted, stores ran out of food, and some regions ran out of fuel. 
The looting and violence took place mainly in KwaZulu Natal Province, the region the former president calls home, but there were also cases of unrest in Gauteng. Hundreds of people lost their lives in the chaos and several jobs were lost as a result of the destruction of businesses. 
Efforts to rebuild are underway, but the riots cost the country upwards of R50 billion ($3.4 billion) and are expected to have deepened inequality in the country that is already the most unequal in the world. 
---
You can join the Global Citizen Live campaign to defeat poverty and defend the planet by taking action here, and become part of a movement powered by citizens around the world who are taking action together with governments, corporations, and philanthropists to make change.