---
Why Global Citizens Should Care
South Africa is the most unequal country in the world and inequality is only worsening in the country, resulting in more and more people living in a state of poverty. The United Nations' Global Goals work to ensure that all people everywhere are protected from the impacts of inequality. Join us by taking action here to help end poverty and protect the vulnerable. 
---
South Africa has been brought to a standstill in the wake of protests that have rocked the country that is simultaneously battling a third wave of COVID-19.
The demonstrations, which followed the arrest and imprisonment of former president Jacob Zuma for evading a mandatory inquiry related to corruption, are now centred around the dire economic situation facing South Africans. 
In addition, the country is currently experiencing a deadly third wave of COVID-19 infections and has been under strict lockdown since June 28, 2021. 
The protests, which began on July 10, 2021, have escalated to mass looting of shops, and malls, the destruction of property, and the loss of lives in the crossfire, are being seen as a result of the increasing rates of poverty and inequality in the country.
While originally politically motivated, the protests have since been fueled by poverty and the deep-rooted inequalities that the country has been grappling with for decades. 
South Africa is the most unequal country in the world, with the richest 20% of people controlling 70% of the country's assets and resources, and the wealthiest 10% owning more than half the national income. The inequality gap has only widened as a result of the COVID-19 pandemic as more and more South Africans have fallen below the poverty line. 
According to the 2020 The United Nations Human Development Report, one in five South Africans lives on less than R28 ($1.90) a day, and income inequality in the country is expected to worsen. More than 2 million people lost their jobs in 2020 as a result of the pandemic andthe rate of inequality is only expected to intensify. 
According to Mervyn Abrahams, Director of KwaZulu Natal-based Pietermaritzburg Economic Justice and Dignity Group, the looting of basic food and necessities are more than just a demonstration against former president Zuma's arrest. In an interview with NGO publication, Newframe, Abrahams said:
"These protests are driven by economic issues, not so much the political issue of freeing Jacob Zuma. What was required was a flame and the Free Zuma campaign was that."
He continued: "These protests are not even isolated to food but have provided a cover for people who feel excluded economically to just come and take over." 
As of July 13, 2021, 45 people have died as a result of the unrest, and President Cyril Ramaphosa has deployed the South African National Defense Force (SANDF) to work in tandem with the South African Police Services in an effort to manage the situation.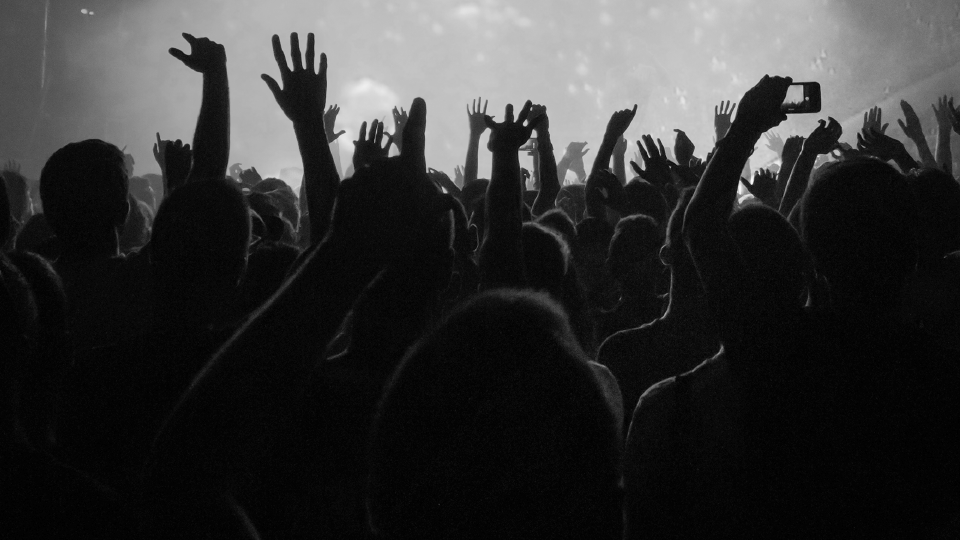 People carrying groceries looted at Letsoho Shopping Centre in Katlehong, east of Johannesburg, South Africa, July 12, 2021.
People carrying groceries looted at Letsoho Shopping Centre in Katlehong, east of Johannesburg, South Africa, July 12, 2021.
Image: Themba Hadebe/AP
The president delivered a speech on the evening of July 12, 2021, condemning the ongoing violence and destruction of property. He also called for calm in the country and highlighted the importance of protecting the vulnerable. 
"Our Constitution guarantees the right of every person to protest, to organise, to engage in free expression and free association," he began. 
"It is this rule of law that guards against the abuse of power, that protects the poor and the vulnerable, that enables our society to function and our economy to develop," he added. 
Three Things to Know about ongoing Protests in South Africa
They began as political protests against the arrest of Jacob Zuma, but have developed into a wider demonstration as a result of economic disparity. 
They have resulted in the deaths of at least 45 people.
Looting and protest violence has taken place in at least two provinces, KwaZulu Natal and Gauteng. 
How did the protests begin? 
On June 29, 2021 South Africa's Constitutional Court found former president Jacob Zuma guilty of contempt of court, and sentenced him to 15 months imprisonment. This came after Zuma failed to appear before the State Capture Inquiry where he was being questioned regarding corruption during his time as president.  
The day after Zuma was admitted to a correctional facility in KwaZulu Natal (KZN) Province, on the morning of July 8, the former president's loyal followers began to protest within the province, calling for Zuma's release. 
Demonstrators set trucks and cars on fire and vandalised private property in the KZN area. These protests built up in the province and eventually spread to Gauteng Province within a matter of days.
On Sunday 11, July cases of looting and violence were reported in both KwaZulu Natal and Gauteng, only escalating on Monday July 12, where shops were forced to close, trucks halted deliveries to KZN and looting spread to major cities within both KZN and Gauteng Province. 
In his speech on the evening of July 12, 2021, Ramaphosa acknowledged claims that the root causes of the ongoing riots and looting are poverty and unemployment in the country. 
"This moment has thrown into stark relief what we already knew: that the level of unemployment, poverty and inequality in our society is unsustainable," he said. 
"We cannot expect a lasting and durable peace if we do not create jobs and build a more just and equitable society in which all South Africans can participate freely and equally."
Protesters on the ground interviewed by Newzroom Afrika journalists explained that they are looting due to a loss of income. A bystander on his way to work at Soweto's Diepkloof Mall explained that he was not happy about the state of the protest. 
"It is no longer Zuma now, people are just angry for their own things," he said. 
Lying on the ground with handcuffs around her wrists, a recently arrested protester in Johannesburg told journalists that she had resorted to looting in an effort to get food for her child. 
Speaking in isiZulu she said: "I was trying to get food for my child… I left him with a neighbour. I just saw people heading in this direction and I followed."
In his remarks the president did not speak on measures to alleviate poverty and inequality in the country, only stating that the national army was being deployed to help manage the situation on the ground. 
What impact are the protests having on people's lives?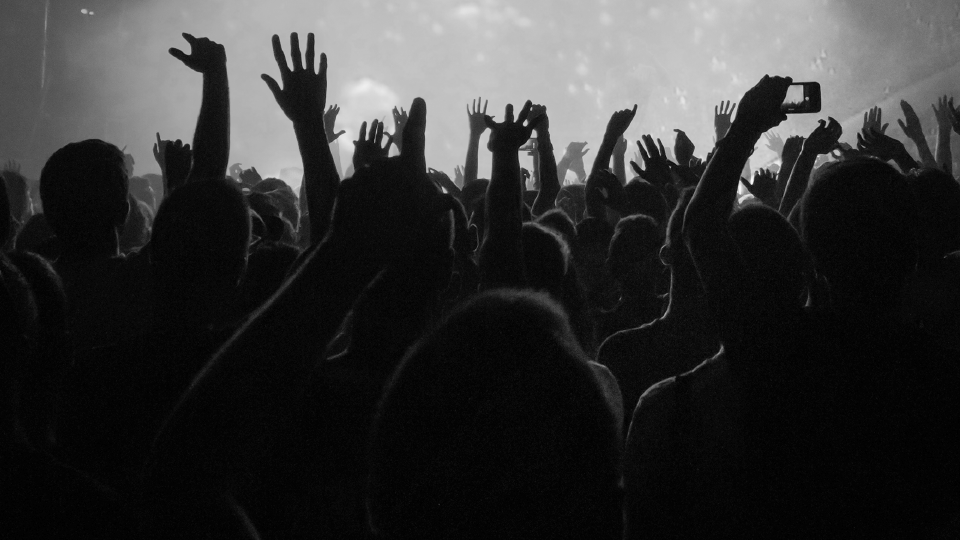 Apprehended looters with their goods on the floor inside a store in Vosloorus near Johannesburg, July 13, 2021.
Apprehended looters with their goods on the floor inside a store in Vosloorus near Johannesburg, July 13, 2021.
Image: Themba Hadebe/AP
Regions in the country have been brought to a standstill and movement limited as riots and looting continue. Businesses have had to close and vaccination programs against COVID-19 have halted in some areas in KZN and Gauteng, with some vaccination sites and medical centres having been looted and destroyed themselves. 
In fact, as the president delivered his address to the nation, looting was ongoing, with national broadcasters highlighting the image of one of the South African National Blood Service banks being ransacked alongside Ramaphosa speaking in real time, with looters making off with computers, laptops, valuable medical equipment used for blood collection. 
Upwards of 45 people have died across the nation and more than 490 people have been arrested for their actions, with police action intensifying. Schools have not been a concern as they have remained closed since June 28, 2021 in an effort to curb increasing COVID-19 cases, and will remain closed until July 26, 2021. 
However most other establishments have been targeted by those looting and rioting, these include hospitals, shopping malls and private properties. 
How does it impact the mission to end extreme poverty?
Issues related to South Africa's inequality have been ongoing for decades, and poverty cannot be eradicated if economic inequality is not dealt with in the country. 
Increased rates of unemployment have resulted in more and more South Africans living in poverty, the country is still grappling with the systematic economic inequalities that came as a result of the apartheid era, and today those inequalities are worsening due to socio-economic impacts of the coronavirus pandemic. 
If the root of this inequality is not dealt with, the country will not be able to eradicate poverty by 2030, a goal set out by the United Nations. 
What action can we all take against it? 
Global Citizens can join the movement to end extreme poverty by taking action here. 
You can also take action by remaining informed about South Africa's current situation by following the hashtags #ProtectSouthAfrica and #ShutDownSA on social media.