It's easy to think of human trafficking as something brutal that happens somewhere else.
But today, a story of human smuggling in San Antonio, Texas, in which 10 people died and nearly 30 more were injured, is a reminder that human trafficking is a problem that happens everywhere.
A semi trailer parked in a Walmart parking lot in the hot Texas sun was found to have nearly 40 people trapped inside of it on Sunday. The truck had no air conditioning and the temperature outside was more than 100 degrees Fahrenheit, according to ABC News.  
When police arrived on the scene shortly after midnight, eight of the individuals inside were dead from the heat, another 20 were in critical condition, and eight had heat stroke or dehydration. Two of those in critical condition later died, too, according to USA Today.
Police were notified by a Walmart employee who was approached by someone from the truck begging for water, according to ABC News.
Read More: 5 Myths About Human Trafficking
Police are not sure how long the truck was in the parking lot, but surveillance video showed multiple cars coming into the parking lot and picking up people from the truck, ABC reported. Police said that there may have been as many as 100 people in the back of the truck at one point. Some escaped into nearby woods.  
Most of those inside were men in their thirties and forties, according to police. There were also two "school-aged" children.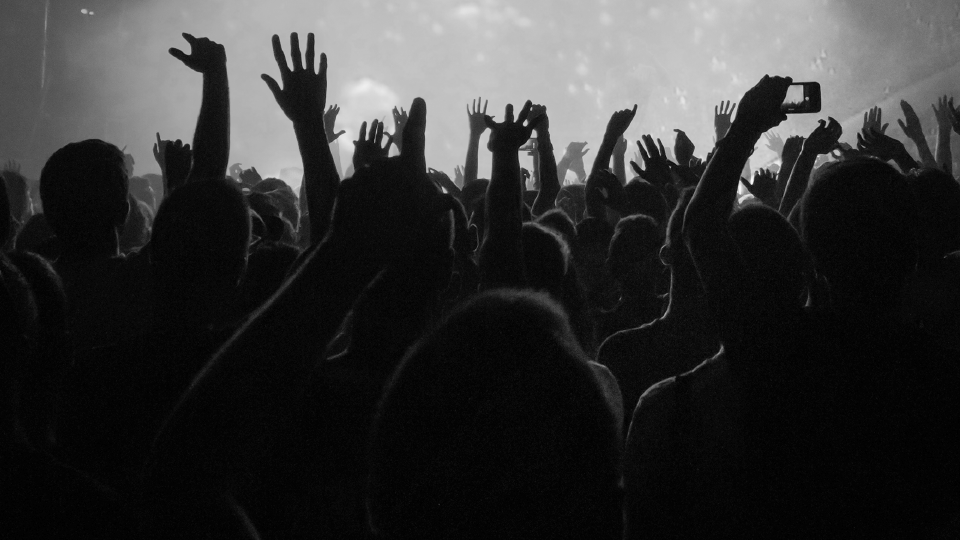 Young girls take part in a vigil at San Fernando Cathedral for victims who died as a result of being transported in a tractor-trailer, Sunday, July 23, 2017, in San Antonio. Several people died after being crammed into a sweltering tractor-trailer found parked outside a Walmart in the midsummer Texas heat, authorities said Sunday in what they described as an immigrant-smuggling attempt gone wrong. (AP Photo/Eric Gay)

The victims were believed to be from Mexico, according to USA Today. The incident comes amid a crackdown on illegal immigration from Mexico under US President Donald Trump, including more deportations of immigrants found to be in the US illegally.
"We're looking at a human-trafficking crime here," San Antonio Police Chief William McManus said at a news conference today.
McManus said that the "horrific tragedy" was "not an isolated incident."
Read More: UN Urging Flight Attendants to Help Stop Human Trafficking
"This happens quite frequently ... fortunately there are people who survived, but this happens all the time," he said.
The truck driver, James Matthew Bradley Jr., 60, of Clearwater, Fla., was in federal custody in San Antonio, U.S. Attorney Richard Durbin Jr. said.
"All were victims of ruthless human smugglers indifferent to the wellbeing of their fragile cargo," Durbin said. "The South Texas heat is punishing this time of year. These people were helpless in the hands of their transporters. Imagine their suffering, trapped in a stifling trailer in 100-plus degree heat."
Trafficking is a problem throughout the world, including the United States. According to the National Human Trafficking Hotline, there were 7,500 cases of human trafficking reported in 2016 — up from 5,526 in the previous year. California, Texas, and Florida are the states with the highest rates of reports. There are many more cases that go unreported throughout the country. 
Read More: One-Third of Trafficked Humans Are Kids, UN Says
The term "human trafficking" can be used to describe sex trafficking — in which girls and sometimes boys are forced into sex work — or labor trafficking in which people are forced to do other types of work. The majority, 80% of human trafficking victims are girls and women. 
Inside the US, trafficking often involves domestic workers such as maids or cleaning staff, hotel or motel staff, and agricultural workers, according to the group.
"Left unchecked, human trafficking will continue to flourish in environments where traffickers can reap substantial monetary gains with relatively low risk of getting caught or losing profits," the National Human Trafficking Hotline said on its site.
The deadly tragedy in San Antonio is a stark reminder of how brutal and dangerous trafficking is, no matter where it occurs.