---
Why Global Citizens Should Care
Women and girls who live in crisis and conflict-affected areas are especially at risk of violence, trafficking, and exploitation. The United Nations' Global Goals aims to protect all women and ensure they are part of peacebuilding efforts. You can join us and take action to support gender equality
here
. 
---
For Chicago-based artist Ariel Sinha, processing the world's current events often means creating new illustrations.
Sinha, a self-taught illustrator, gained popularity on social media when her portrait of Breonna Taylor went viral in May 2020. Her graphic became a recognizable symbol for the #SayHerName campaign at protests and online, helping with calls for justice for the 26-year-old Black woman who was murdered by police officers in her Louisville, Kentucky home.
Sinha's interests in social activism and social justice kept finding their way into her work.
"I feel a responsibility to center people of color, especially women," Sinha told Global Citizen.
She also shared portraits of George Floyd, who was killed by a police officer on camera in Minneapolis, Minnesota, and Ahmaud Arbery, who was murdered while out jogging in Glynn County, Georgia in the summer of 2020.
Since then, Sinha has produced illustrations for US President Joe Biden's 2020 electoral campaign, and her latest project is a collaboration with the United Nations' Women's Peace and Humanitarian Fund (WPHF).
✨Women leaders are powerful agents of change in conflict & crisis!✨
We're counting down to #IWD2021 & the launch of @wphfund's new campaign to support #1000WomenLeaders on the front lines.
HELP AMPLIFY the voices of these women working for a more peaceful & equal🌎! #SheLeadspic.twitter.com/lDw4iQYqPW

— Women's Peace & Humanitarian Fund (@wphfund) February 22, 2021
To kickstart its #1000WomenLeaders campaign on Monday, WPHF released four posters illustrated by Sinha of local women leaders supported by the organization and hosted an International Women's Day launch event with appearances from actors Whoopi Goldberg and Kristen Bell, as well as Nobel Peace Prize Winner Leymah Gbowee.
The #1000WomenLeaders campaign aims to assist 1,000 women leaders in 1,000 crisis-affected communities around the world by driving international support for — and amplifying the voices of — local women peacebuilders, humanitarians, and human rights defenders in more than 25 countries where WPHF is active.
Sinha's portraits for the campaign recognize activists and changemakers who aren't always put in the spotlight.
One such portrait is of Razia Sultana, who participated in WPHF's #1000WomenLeaders launch event, and is a Rohingya lawyer and educator. Her roles include member of the Free Rohingya Coalition, director of the Women's Section in the Arakan Rohingya National Organization, and founder of Rohingya Women Welfare Society, a grassroots organization supported by the WPHF.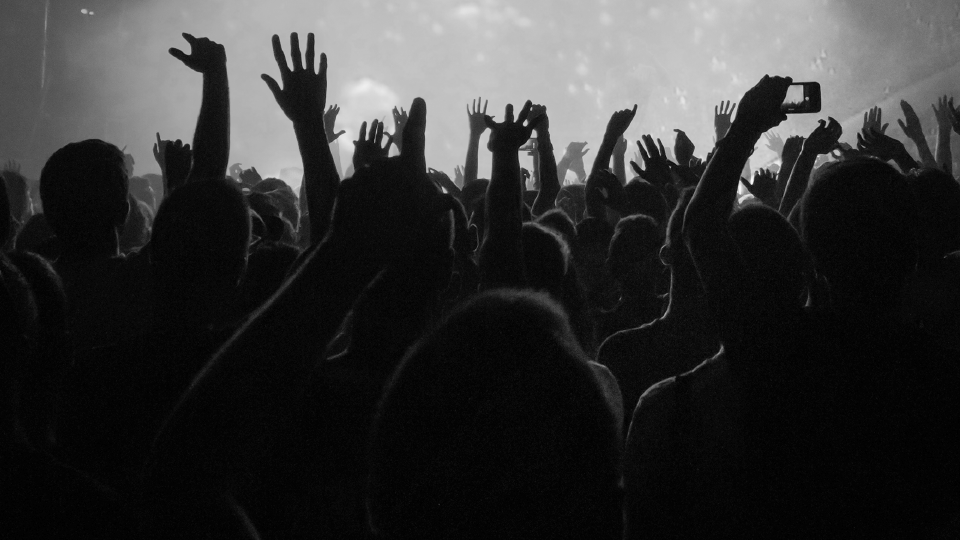 Learning about Sultana's work with Rohingya refugees in camps in Cox's Bazar, Bangladesh was especially meaningful for Sinha, who has Bengali heritage. Sultana has documented the experiences of people impacted by violence in Myanmar and spoken out against sexual violence in conflict.
"To get to work on this portrait of this woman [who] is doing really important work within a community that is kind of close to home for me was pretty special," Sinha said.
Through the #1000WomenLeaders campaign posters, the artist wanted to embody how each woman inspires and gives back to their communities.
"I definitely wanted to put them in the light in which I see them, which is so dignified, hopeful, powerful, confident," Sinha told Global Citizen. 
She framed Léa Babite Inyobondaye, a program coordinator at the women-led organization Actions pour la Réinsertion de la Femme (ARSF) in the Democratic Republic of Congo in a vibrant bright frame with tropical plants.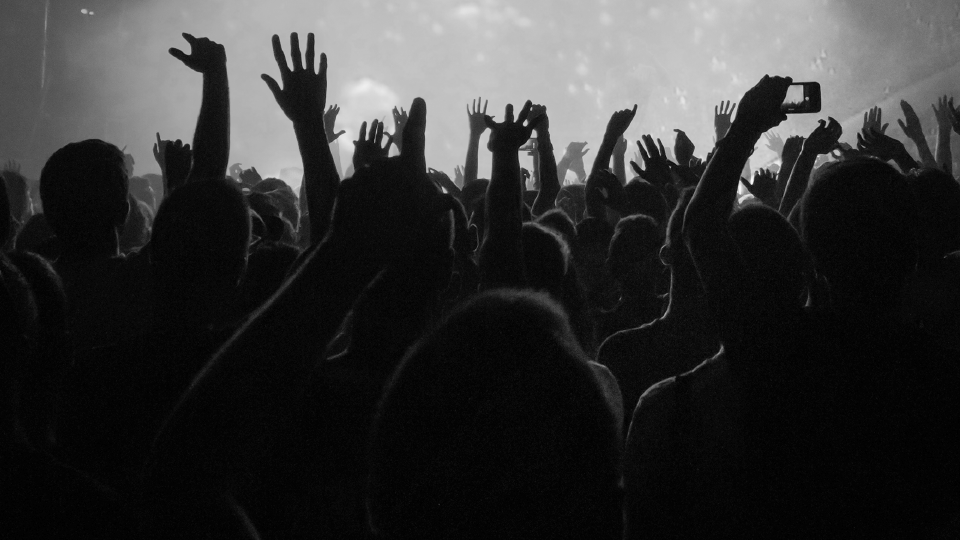 Inyobondaye offers women self-empowerment training to help drive social change through WPFH's support at ARSF and researches conflict and human security in the province of South Kivu.
Sinha depicted Maria Ximena Figueroa, an Indigenous Pijao member from the community of Matora de Maito and co-founder of the WPHF-supported network Red de Mujeres Chaparralunas por la Paz, as a powerful force ahead of a mountainous horizon.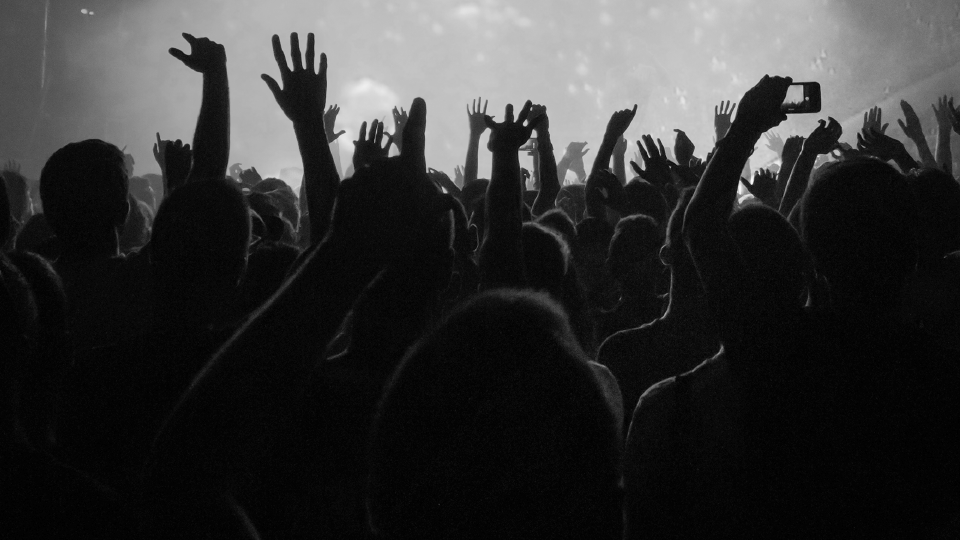 Figueroa advocates for women's rights and works to ensure women can fully participate in political decision-making and Colombia's peace negotiations.
"It is important that women make their own decisions, and that they join and represent other women using instruments of representation," Figueroa said in a statement released to Global Citizen. 
Meanwhile, in Jordan, Rania Keng Al-Hayyouk leads the WPHF-backed National Association for Family Empowerment (NAFE) as executive director to support the social, political, and economic empowerment of women and youth. Sinha's illustration captured the hope Al-Hayyouk symbolizes after pushing through the cultural and gender barriers of her remote village to become an activist and promoter of the arts in her country.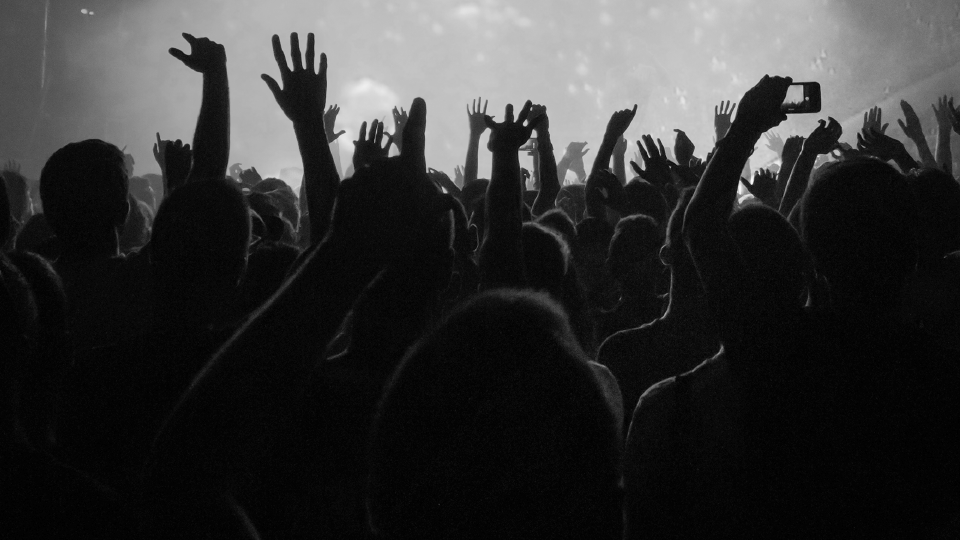 Through NAFE, Al-Hayyouk leads theater, puppet show, drawing, and storytelling initiatives, and the organization's Women Economic Growth Towards Sustainable Peace and Security project encourages women and girls to be a part of peacebuilding and preventing conflict.
"When women peacebuilders, humanitarians, and human rights defenders are adequately financed, their impact is exponential," WPHF said.
Sinha, who is preparing to release a children's book of illustrations of poems her grandmother wrote, hopes that her art continues to inspire others to take action on the issues represented in her work.
"This campaign is all about what's next in the next five years, and providing funding and resources to women like the four that I did these portraits of all around the world that are doing amazing things in their communities," she said. "That's such a worthwhile mission."