---
Why Global Citizens Should Care
The contributions of women in conflict zones have proven instrumental to lasting peace. Despite this, women's participation in peacebuilding efforts around the world remains needlessly low, and financing for women peacebuilders and their organizations is dramatically underfunded worldwide. You can join WPHF and Kristen Bell to take action on this issue here, and take action with Global Citizen on related issues here.
---
By Matthew Rullo
Actress and global citizen Kristen Bell is using her famous voice (of Frozen, Gossip Girl, and Veronica Mars fame) to champion the cause of women working for peace in some of the toughest places on the planet. 
Ahead of this year's International Day of Peace on Sept. 21, Bell has teamed up with the Women's Peace and Humanitarian Fund (WPHF) — the United Nations and civil-society partnership financing grassroots women peacebuilders and humanitarians worldwide — to launch a new campaign in support of local women's organizations working on the front lines of the world's most dire conflicts. 
As the spokesperson and Global Advocate for WPHF, Bell released Thursday a new video called #GivingMyTwoCents, and she's calling on the world to use its collective voice and contributions to support women working against the odds to forge a more peaceful and gender-equal world.
Our Global Advocate & Spokesperson @KristenBell (and a cat named Pickles) are giving their two cents on why it's crucial to support women who are building peace and changing the world.

Learn more at https://t.co/fHdw5K98XG#GivingMy2Cents#PeaceDay19#WomenBuildPeace@180LApic.twitter.com/wIyIREc8KY

— Women's Peace & Humanitarian Fund (@wphfund) September 19, 2019
"These women are incredible," Bell said. "They're responding to the urgent needs of their communities by mediating conflict, protecting human rights, and creating economic conditions for peace — the kind of peace that's women-made and built to last."
Bell is amplifying WPHF partners and grassroots peacebuilders like Ancille, a conflict mediator from Burundi, and Maria, a peace activist from Colombia — both of whose voices and crucial work are highlighted in the new campaign. 
"I believe in the power of grassroots change," said Bell. "And as a mama bear out in the wild, I want my daughters to grow up in a world where peace and equality is within everyone's reach." 
WPHF is working with Bell to rally international support and financing for women who are building peace and responding to crisis spanning the globe — from Iraq to Burundi, Colombia, Jordan, and Fiji.
Peace lasts longer when women are involved in the peace-building process, yet only 2% of mediators are women.

This #PeaceDay19, we're celebrating women who are changing the world, and asking you to give your two cents by sharing/donating: https://t.co/taEN0S5gjV#GivingMy2Centspic.twitter.com/Pq8OgfgHPn

— Women's Peace & Humanitarian Fund (@wphfund) September 19, 2019
Advancing UN Sustainable Development Goal 5 on Gender Equality and Goal 16 on Peace, Justice, and Strong Institutions, WPHF supports women-led and women's rights organizations working on a wide range of projects that directly contribute to accelerating peace — empowering women to prevent conflict, provide life-saving services, tackle violence, and start small businesses to help stabilize local economies. 
"Wherever there is conflict and crisis, there's often a woman standing nearby ready to help," said Bell. "Women are imperative to peace. Period. And it's past time for the world to speak out and stand alongside them." 
Only 2% of peace mediators around the world are women, even though studies prove that peace lasts longer when women are involved in the process. And less than 1% of international aid for countries facing conflict ever even reaches local women's organizations making concrete change from the ground up. 
"Women are so much more than 1% of the solution," said Bell. "It benefits everyone when women are empowered to participate and have their voices heard."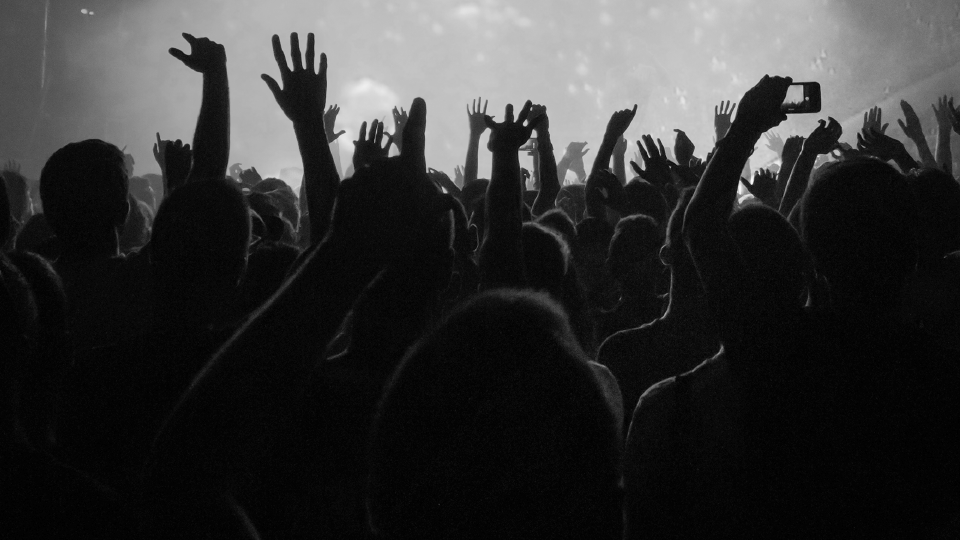 Kristen Bell, actress and Global Advocate for WPHF.
Kristen Bell, actress and Global Advocate for WPHF.
Image: Courtesy of the Women's Peace and Humanitarian Fund
On this Peace Day and every day, the campaign urges, it's time we double down on the message that women's inclusion is essential to securing peace and security for all.
"The work of WPHF and the women peace activists they support is transforming communities around the world. And together, with the support of people like you, we're just getting started."   
---
This story was published in collaboration with the Women's Peace & Humanitarian Fund.
Matthew Rullo is the Communications, Advocacy & Knowledge Management Analyst at the Women's Peace & Humanitarian Fund.