Africa's young people are the future of the continent — 60% of its population is estimated to be under 30 years of age, according to the World Economic Forum (WEF). 
This means African youth have an important role to play in shaping the future of the continent and the actions that Africa's young people take today have critical ramifications for Africa's place in the world tomorrow. 
Africa's youth are also faced with many challenges including a considerable lack of employment opportunities, poverty, poor education, poor health practices, and gender biases. 
With 38 of the 40 youngest countries in the world by 2050 projected to be in Africa, it is imperative that young Africans get involved in advocacy and take action to create the future.
To celebrate Youth Day of Service (YDoS), an annual week-long, pan-African youth-led social action campaign that begins on International Youth Day on Aug. 12, Global Citizen is highlighting seven youth-focused organisations in Africa that are already taking action in their countries and communities to create change.
You can also support the Global Citizen Live campaign, working to defend the planet and defeat poverty, by taking action now here. 
1. Leadership Effectiveness Accountability Professionalism (LEAP) Africa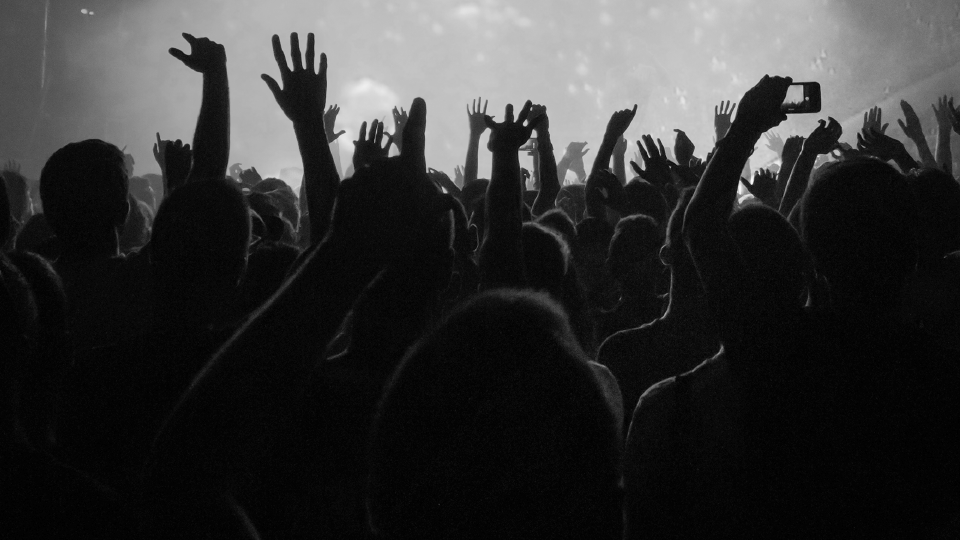 LEAP Africa volunteers repainting a nearby school during 2020's Youth Day of Service.
Image: LEAP Africa
LEAP Africa, launched in 2002, is a youth-focused leadership development non-profit organisation headquartered in Lagos, Nigeria. It's work is focused on "raising leaders to transform Africa through [programs] that bridge the gap in leadership, education, employability, entrepreneurship, and active citizenship."
It organises the annual Youth Day of Service (YDoS). In 2020 — its first year— the YDoS campaign reached more than 11,000 people through 1,271 volunteers who led 81 community projects across 26 Nigerian states.
For 2021, LEAP Africa has taken the campaign Africa-wide targeting 1 million beneficiaries through 1,000+ projects driven by 5,000 volunteers across Africa, through its digital platform that allows young people across Africa to register and find volunteers for their local projects. So far, it has recorded 520 projects, 4,024 volunteers, across 27 African countries.
As part of the YDoS campaign, LEAP Africa will be carrying out three projects across Nigeria: A school painting project in a public secondary school in Lagos "to create a positive learning experience for the students while inspiring them to take leadership within their school and community"; sexual and reproductive health classes for teenagers in Akwa Ibom state; and a library upgrade project at a public secondary school in Abuja through refurbishment and book donations. 
2. Emerging Leaders Foundation Africa (ELF Africa)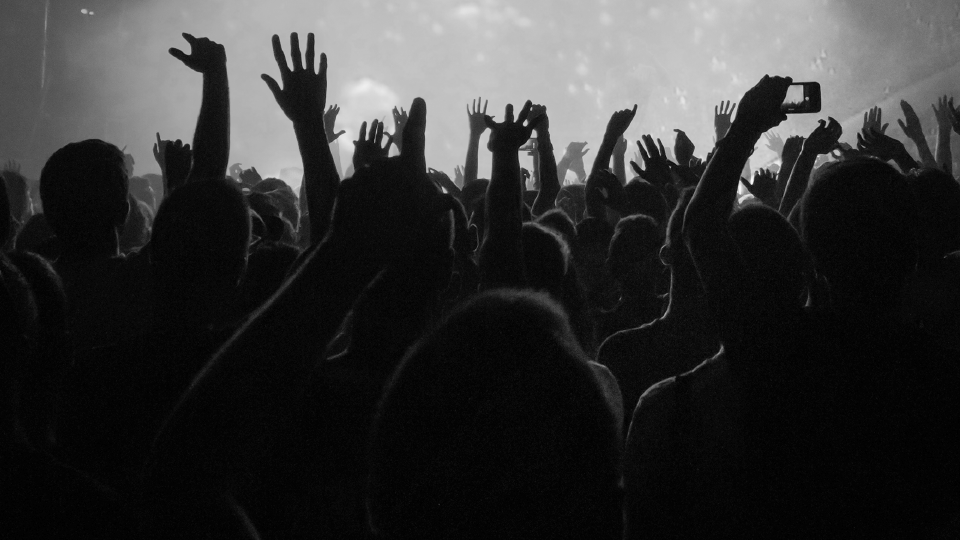 ELF-Africa tree planting project.
Image: ELF-Africa
Launched in 2012, Kenya-based ELF Africa works to support young people across Africa to participate in governance, economy, and public affairs across three areas: civic engagement, economic empowerment, and opportunity.
So far, it has trained over 10,000 young people in these areas with its alumni launching a total of 186 projects which cut across business, community impact projects, and non-profits organisations.
"ELF-Africa plans to repaint a nearby public primary school. In partnership with local paint distributors, our fellows, and a section of the alumni we will give this school a new look and in bright colours that inspire confidence, positivity, and general sense of happiness around the school," a representative for ELF Africa told Global Citizen of the plans for this year's YDoS. 
They added: "After the painting, ELF Africa's staff, fellows, and alumni will give life skill training and career guidance to the [students]."
The organisation says it chose this project because it believes "that a clean environment is a great enabler of quality education" and it will allow "the teachers to focus on [teaching]."
3. Lagos Food Bank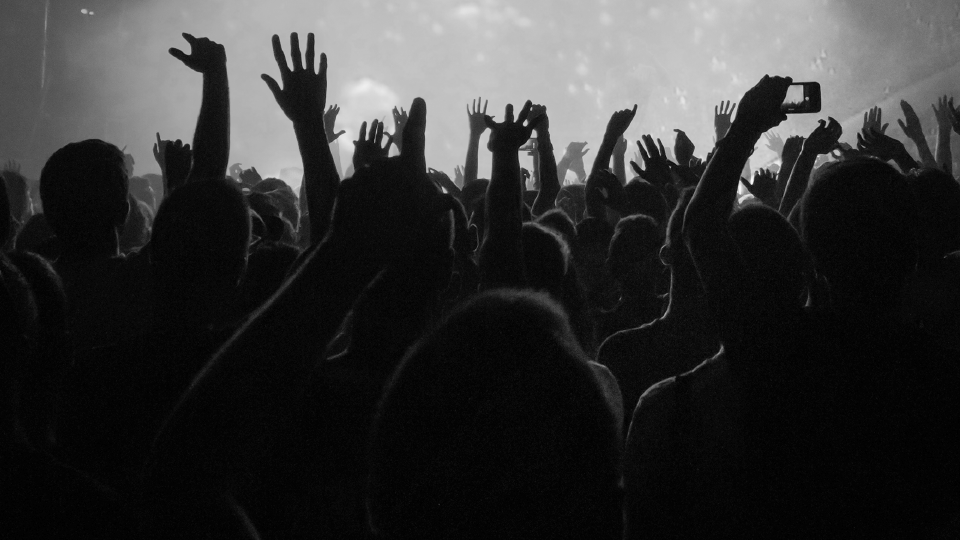 A Lagos Food Bank volunteer poses with beneficiaries of the foundation's food drive.
Image: Lagos Food Bank
Founded by Michael Abolarinwa Sunbola in 2015, Lagos Food Bank is the first indigenous food bank in Nigeria. It is a non-profit nutrition-focused organisation working to reduce food insecurity, malnutrition, and poverty among Nigeria's most vulnerable groups "by delivering nutritious food, basic health services, and self-sustenance programmes."
The food bank focuses on babies and children up to the age of 16, patients of diet related diseases, seniors aged 50 and above, and families in poverty.
With a 12,000-strong volunteer network and more than 100 partner non-profits, Lagos Food Bank has been able to reach 1.6 million people in more than 130 communities in Nigeria. In 2020, it distributed 9.6 million meals to extremely vulnerable Nigerian families through its direct interventions and its partners.
For YDoS 2021, the food bank has two projects planned: food distribution through its Temporary Emergency Food Assistance Programme (TEFAP), and "Family Farming" training for vulnerable women in a selected community in Lagos, Nigeria's commercial hub which will also host its first major Global Citizen event in September.
"Our TEFAP programme is targeted at providing immediate food, nutrition, and relief assistance to families in low cost communities," said Lagos Food Bank. "Volunteers will distribute food vouchers to vulnerable individuals in an underserved community in Lagos a week before the food distribution."
It says the purpose of the family farming training project is to "train and equip women in agriculture [practices] that will improve their self-reliance and reduce the level of hunger and poverty among women." Participants will receive training on poultry, snail, and vegetable farming as well as start up materials like seeds and tools. 
4. Peace First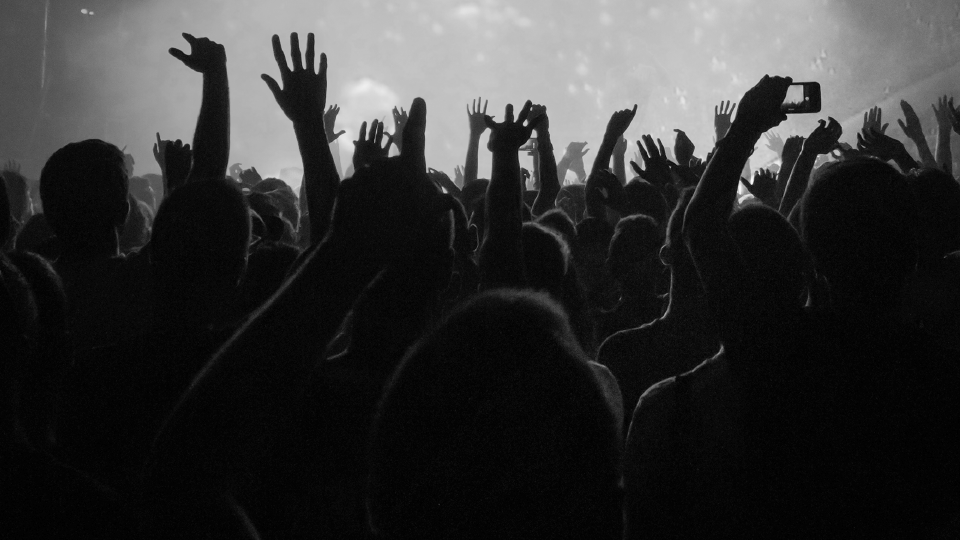 Peace First beneficiaries at work.
Image: Peace First
Launched by teenagers at Harvard University in 1992, Peace First is a global non-profit organisation that supports young people aged 13 to 25 "to create a more compassionate, just, and peaceful world" by providing them with "digital tools, community support, start-up funding, and [promoting] stories that celebrate social change."
The organisation, which is headquartered in Boston, USA, works with young people in 140 countries across the world and has operations in sub-Saharan Africa, the Middle East and North Africa, Europe, Asia, and Latin America. 
Peace First currently hosts over 19,000 users on its digital platform and supports more than 7,000 youth-led projects.
For YDoS 2021, Peace First has partnered with LEAP Africa to support 10 youth-led projects and volunteers with mini grants of between $250- $350 to help them implement their social change ideas, as well as mentorship that will help the grantees "tailor their ideas to meet a need in their communities, develop a budget, and develop a plan that is rooted in collaboration."
5. Paradigm Initiative (PIN)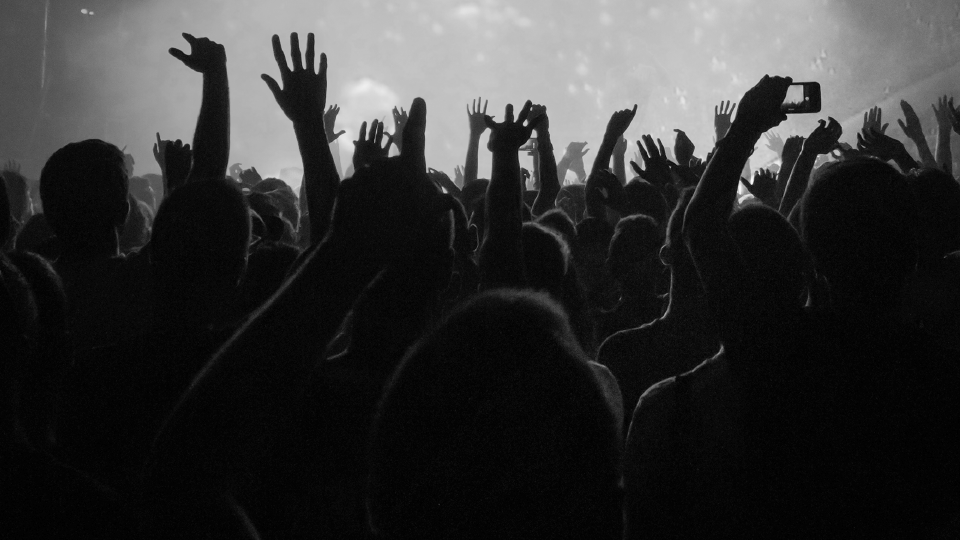 Gbenga Sesan, founder and executive director of Paradigm Initiative.
Image: Paradigm Initiative
Founded in 2007 by Gbenga Sesan, PIN works to connect underserved young Africans with digital opportunities, and advocates for the protection of their rights across its regional offices in Cameroon, Kenya, Nigeria, Senegal, Zambia, and Zimbabwe.
It also operates digital inclusion programmes for young people living in vulnerable communities; a digital readiness program for girls; and a software engineering school, Dufuna, targeting high potential young Africans. Since the pandemic began, PIN has trained 400 young people across Africa with digital skills. 
Over the past four years, PIN has been an advocate for internet freedom – proposing policy solutions and monitoring the legal and policy framework around information technology across Africa to ensure that citizens' rights are protected online. It also consults with non-profit organisations and educational institutions in the use of information technology for digital security and social media advocacy.
For YDoS 2021, PIN will host a practical session on digital security that highlights its Ayeta toolkit as a useful resource for ensuring digital security for all users of digital tools because it is important to "[address] the growing need to protect digital rights defenders, journalists, whistleblowers, and others working with sensitive information in the global South."
It will also host a session on gender-based violence (GBV) online which will use a policy brief on Online GBV against women in Nigeria during COVID-19, which PIN developed, to inform the discussion. In addition, it will present its "RIPOTI digital rights violations reporting" platform as a tool that can be used to report and seek redress for online GBV and other digital rights violations.
6. The Youth Cafe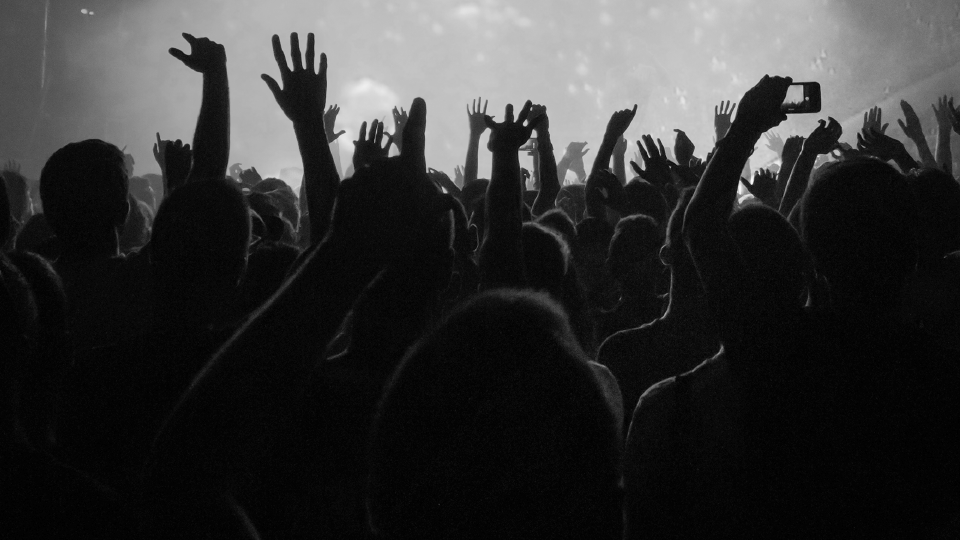 Volunteers and beneficiaries of The Youth Cafe.
Image: The Youth Cafe
Launched in 2012, The Youth Café (TYC) is a non-profit, pan-African "youth-led and youth-serving" organization headquartered in Nairobi, Kenya. It focuses on eight main areas in its work: peace and security, including preventing violent extremism; governance and political inclusion; culture, arts, and sports; education and skills; business and entrepreneurship; universal health coverage; environmental preservation; and climate change.
With a presence in 22 African countries, TYC has reached 1.6 million young people with its projects and mobilised more than $10 million in support of youth empowerment in Africa. It also reaches over 600,000 people online monthly and more than 147,000 subscribers.
For YDoS 2021, TYC has partnered with LEAP Africa as an implementation partner which will see it share its organisational resources and expertise toward achieving the goals of the campaign, which is themed "Youthful and useful," by leveraging its networks and social media reach to promote active participation in the campaign.
7. Pistis Foundation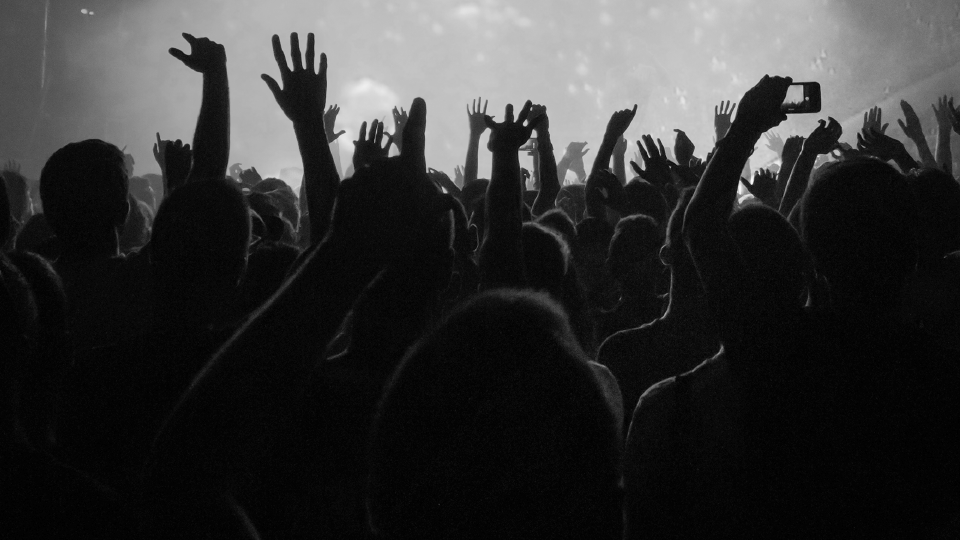 Image: Pistis Foundation
Launched by Godman Akinlabi in 2018, Pistis Foundation is a non-profit social enterprise based in Nigeria with a mission to "create wealth for the economically challenged and support their total well-being through education, health, and shelter programmes."
So far, the foundation has provided 43 educational scholarships, more than 142,000 meals, trained over 100 teachers, provided over 100 free eye surgeries, 74 general surgeries, 875 dental procedures, more than 4,800 laboratory tests, and distributed more than 500 mosquito nets. 
Pistis Foundation is contributing to YDoS 2021 as an implementation partner — it sponsored the YDoS announcement press conference and is holding an activation campaign to amplify the campaign.
---
You can join the Global Citizen Live campaign to defeat poverty and defend the planet by taking action here, and become part of a movement powered by citizens around the world who are taking action together with governments, corporations, and philanthropists to make change.