Global Citizen Live, a once-in-a-generation moment in the mission to defend the planet and defeat poverty, is coming to Lagos in September. This will be the first time a Global Citizen event of this scale will feature the Centre of Excellence. 
Across six continents, Global Citizen Live will see artists helping rally citizens in demanding that governments, major corporations, and philanthropists work together and focus on the most urgent, interrelated threats hitting those in poverty the hardest — climate change, vaccine equity, and famine. Global Citizens can join the campaign now by taking action through the Global Citizen app or website here. 
The campaign will culminate in a 24-hour global broadcast event on Sept. 25, with events and performances filmed across six continents including locations in Lagos, Rio de Janeiro, New York City, Paris, London, Seoul, Los Angeles, Sydney, and more yet to be announced.
Global Citizen Live is part of Global Citizen's overarching 2021 campaign, Recovery Plan for the World, which focuses on five key objectives: ending COVID-19 for all, ending the hunger crisis, resuming learning for all, protecting the planet, and advancing equity for all.
The event, which coincides with the UN General Assembly and comes ahead of the G20 Meeting in October and the COP26 climate conference in November, will call on world leaders, major corporations, and foundations to prioritise:
Donating at least 1 billion COVID-19 vaccine doses to those most in need by September. While about 50% of the US and European Union are fully vaccinated and oversupplied with doses, less than 2% of Africa (and Nigeria) is protected just as the continent is experiencing a devastating third wave.
Reverting the hunger crisis affecting 41 million people (more than 4 million of whom are in Northeast Nigeria) on the brink of famine by contributing enough meals to feed everyone for the next year.
Combating catastrophic climate change by securing commitments from the world's largest companies to develop verified science-based targets to reach net zero emissions, and pledge to conserve, restore, and grow at least 1 billion additional trees by 2022 towards the Trillion Trees movement.
Ensuring more than 127 million out of school children are able to return to learn and bridging the digital divide. 
Advocating for the domestication of the Violence Against Persons Prohibition (VAPP) act across Nigerian states, where it is estimated that one in every three girls living in Nigeria could have experienced at least one form of sexual assault by the time they reach 25.
You can start taking action right now to support the Global Citizen Live campaign — head here to find out all you need to know about taking action with Global Citizen, and how your actions can help shape a more just world for all.
"We are very excited to have our first Global Citizen event in Nigeria especially, because it is a great avenue through which we push forward the localisation of our global Recovery Plan for the World campaign," said Maimuna Maibe, Global Citizen's country director for Nigeria. "It is a great opportunity to mobilise concerted action toward ending the COVID-19 pandemic, helping children return to learning, supporting millions of people facing hunger, and moving Nigeria forward one action at a time."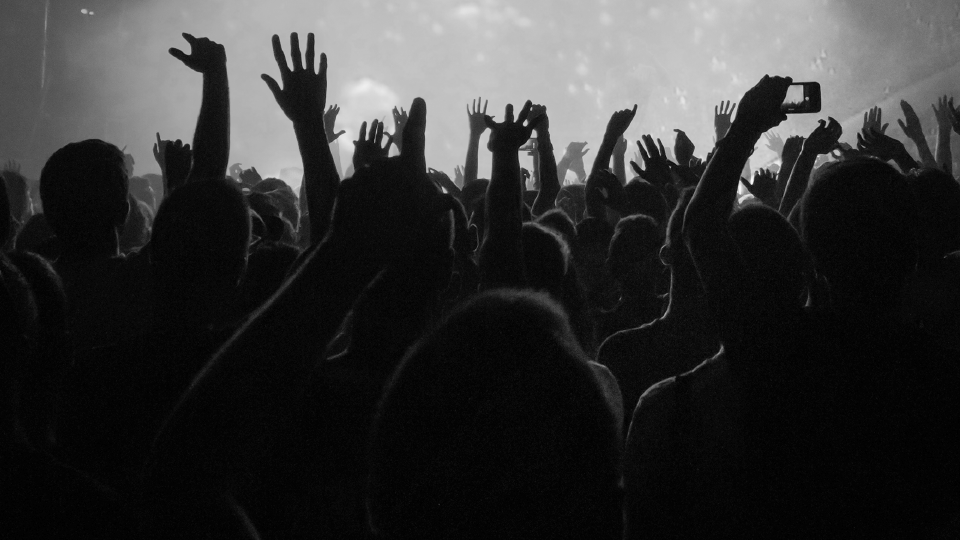 The Lagos event will be a limited in capacity privately ticketed event in celebration of Nigerians working on the front line in the fight against the COVID-19 pandemic, and will feature some of Nigeria's biggest artists, with performances from Femi Kuti, Davido, Tiwa Savage, and Made Kuti.
"Lagos State is thrilled to be a part of Global Citizen Live. With the challenges of rising poverty, hunger, and vaccine inequity facing Africa, we need businesses and governments around the world to respond to the call of citizens, stand in solidarity with the people of Africa, and commit to defending the planet and defeating poverty and inequality," said Lagos State Governor, Babajide Sanwo-Olu.
On Sept. 25, Global Citizens all around the world will be able to tune in to be part of the 24-hour global moment. Stay tuned and follow us on social media  to get the latest news and announcements, and hear local broadcast options and other ways you can watch the show.
"I am honored to help bring Global Citizen Live to Lagos, as we lift the voices of Africans everywhere. But what is taking place on the continent right now is a tragedy. There is no reason that 1% of Nigerians have been vaccinated against covid while countries talk of booster shots. The G7 urgently needs to donate at least 1 billion doses by September. It's time for our leaders to lead and act now," said singer-song-writer and activist Femi Kuti.
Across all Global Citizen Live events, the health and safety of attendees, staff, and artists is our top priority. As such, all locations will comply with the latest local COVID-19 health and safety guidelines, and we're working closely with the World Health Organization, United States Center for Disease Control and Prevention (CDC), Africa CDC, and local state and city authorities to ensure this. You can read more about health and safety at Global Citizen Live events here.
"We are honored to have Lagos as a part of Global Citizen Live because we knew it was important as an organization to send support to the incredible leadership we've seen across the African continent," said Global Citizen CEO Hugh Evans. "This isn't a story about a continent in poverty. It's a story of Africa rising, and we want to tell that story." 
In May 2021, Global Citizen's VAX LIVE: The Concert to Reunite the World helped mobilise $302 million in funding and over 26 million COVID-19 vaccine doses to provide equitable vaccine access to the world's most marginalised communities and health care workers globally. 
For more information about Global Citizen Live, and to support the campaign by taking action, head to GlobalCitizenLive.org. You can also follow @GlblctznAfrica on Twitter and Facebook for the latest updates and announcements.
---
You can join the Global Citizen Live campaign to defeat poverty and defend the planet by taking action here, and become part of a movement powered by citizens around the world who are taking action together with governments, corporations, and philanthropists to make change.