Billions of people around the world lack access to water, sanitation, and hygiene (WASH). Handwashing has the ability to save lives and stop deadly viruses, but vulnerable people around the world are without clean water and soap to protect themselves. Without these basic resources, communities are not only more susceptible to disease and malnutrition, but women spend time collecting water rather than going to school or work, and families are at a higher risk of living in poverty. 
Addressing these barriers doesn't simply mean providing toilets and water — it also includes promoting behavior change that builds healthy habits, according to WASH advocates. 
In May 2014, Global Citizen identified water and sanitation as a priority to end extreme poverty by 2030. Global Citizen's global policy and government affairs team held numerous meetings with the World Bank ahead of the 2014 Global Citizen Festival in New York and urged the financial institution to make a commitment to WASH. The World Bank showed an interest in focusing its WASH efforts on India and Bangladesh, where people disproportionately lacked access to clean water and sanitation. 
At the time, India had the highest open defecation rate in the world, with close to 600 million Indians defecating in the open. 
Before 2014, only 38% of rural areas in the country had access to sanitation, according to the Indian government.
After working closely with the Water Supply and Sanitation Collaborative Council (WSSCC), a UN membership organization, to align on objectives, Global Citizen launched a campaign targeting the Indian government to prioritize WASH ahead of the 2014 festival. Global Citizens supported this push and wrote more than 3,000 digital postcards addressed to Prime Minister of India Narendra Modi, on which they completed the phrase "Toilets before ____". The phrase was a play on Modi's push to "build toilets before temples" and asked leaders to invest in building toilets instead of luxury amenities.
The World Bank listened, and Junaid Ahmad, then senior director of the World Bank Group's Global Water Practice announced an unprecedented commitment of $15 billion over five years on the Global Citizen Festival stage in Central Park on Sept. 27, 2014. In partnership with organizations including the UN, BRAC, WaterAid, Water.org, and One Drop, the commitment aimed to provide safe sanitation and water solutions, reaching close to 150 million people living in poverty. The World Bank had never made a commitment this large before on the Global Citizen stage, especially one focused on addressing behavior change. 
The World Bank also agreed to support the Indian federal government with $1.5 billion, partly through the bank and partly through a match from India's government.
The following year, then-president of the World Bank Jim Yong Kim reaffirmed the bank's pledge to invest in WASH on stage with Sesame Street character Big Bird at the Global Citizen 2015 Earth Day event in Washington, DC. 
After the World Bank set out to support WASH efforts around the world, one city's water crisis highlighted the severity of the issue. 
Shimla, the capital of India's northern state of Himachal Pradesh, is a major tourist attraction for its colonial architecture and lush forests, but it has historically struggled to ensure safe sanitation and provide clean drinking water to its residents. Shimla's infrastructure hasn't been able to keep up with the high demand and pumping water supplies from the city's high elevation presents a costly challenge. When the city experiences water shortages, poor communities are hit the hardest, but residents say officials tend to underplay the gravity of the problem.  
Raj Vats, a hospital worker in Shimla, experienced the aftermath of water contamination caused by poor sewage systems firsthand. The first jaundice cases were reported in December 2015 and by 2016 Vats saw more than 40 new cases a day. Jaundice, a symptom of communicable diseases like hepatitis and Weil's disease contracted from contaminated water, can cause a person's skin to turn yellow and itch. The condition impacted almost every household in the city, including Vats'. 
"People just didn't know what hit them," she told Global Citizen. "People didn't talk about anything else except jaundice."
Shimla residents couldn't tell the water was contaminated, according to Vats. The government instructed the city to boil water, she said, but the amount of time it recommended kept changing.
Vats' husband eventually entered the intensive care unit for jaundice, experiencing organ failure and the swelling of his brain. He didn't survive.
The government offered 200,000 rupees (approximately $2,800 USD) in compensation to families who lost a loved one to water contamination.  
"You can't actually compensate a human life for money," Vats said. 
The jaundice outbreak was traumatizing for people like Bhavna Sharma, who is a teacher at the DAV Public School in Shimla. 
"I've lived here for a long time in the city and I don't remember a time when there wasn't any water crisis," Sharma said. 
Certain tasks like washing clothes can be delayed during a water crisis, she explained, but people can't go without drinking water.
Similar challenges arose at the all-girls Auckland House School in Shimla, where Sunita John is the director and principal. The administration had to arrange for water tankers to supply water, but the water still wasn't very clean, she said, because it was supplied from different unreliable sources and the school's staff purified it themselves. 
Waterborne diseases continued claiming Indian lives at staggering rates in 2016 compared to the previous year, making the urgency of upping WASH investments in the country even more apparent.  
Global Citizen continued campaigning to push the World Bank and hold it accountable. We encouraged the institution to keep its promise to ensure the committee's implementation prioritized sanitation efforts such as urban waste management and fecal waste management. Global Citizens sent 55,000 emails and tweets in 2016 asking the World Bank to continue advocating for the right to WASH.
On the Global Citizen Festival stage in New York on Sept. 26, 2016, Jennifer Sara, the director of the World Bank Group's Global Water Practice, told tens of thousands of Global Citizens that the bank hadn't backed down on its commitment.
"With your help and that of other partners, we will continue to help the world see that talking about toilets, latrines, fecal sludge management, and water scarcity is critical," Sara said.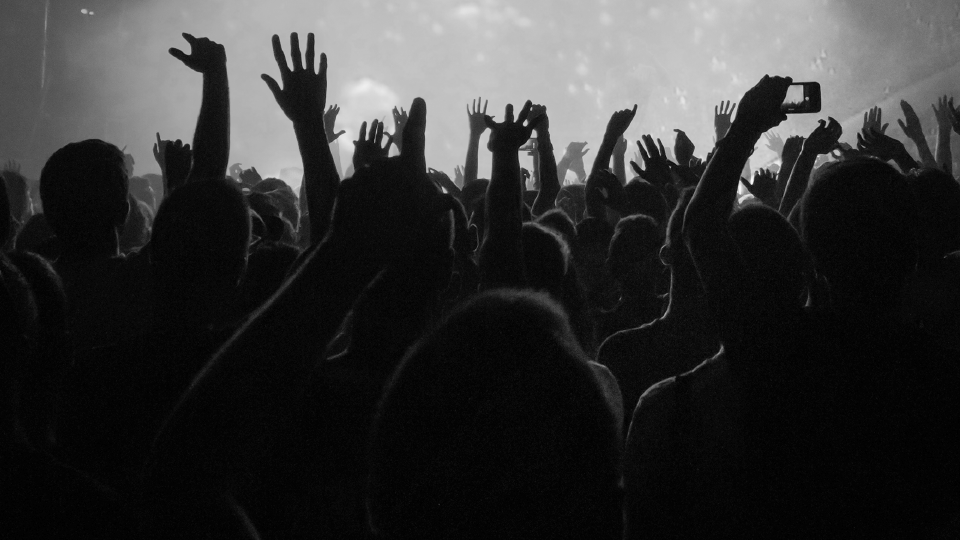 The World Bank is continuing to reach vulnerable people around the world through the commitment made on the Global Citizen stage. 
"To date, the World Bank has reached 162 million lives and committed $14.6 billion to sanitation and water services. We welcome the role Global Citizen plays in raising awareness and mobilizing commitments to solve the toughest development challenges faced by people around the globe," the World Bank said.
With the World Bank's support, Shimla has been able to improve the city's water and sanitation situation. Two years after the jaundice outbreak took the lives of 34 people, the Indian government saw an opportunity to address Shimla's water and sanitation systems following a devastating drought in July 2018.
The city replaced pipelines and installed 25,000 water meters to maintain the efficiency and effectiveness of water consumption, according to Dr. Dharmendra Gill, managing director and CEO of the water and sewage government company Shimla Jal Prabandhan Nigam. 
To prevent further water contamination outbreaks, Shimla is enforcing rigorous testing. Dr. Saruchi Paga, assistant professor at Indira Gandhi Medical College & Hospital's Department of Microbiology in Shimla, oversees 20 water bacteriology testing for the city. Reported hepatitis A cases decreased by up to 17% and as of September were down by 62%, according to Paga. People are still being advised to boil water to protect against diseases because seasonal outbreaks might occur, she said.
"I'm very glad that they are testing and they are really giving some importance to the cleanliness of the water," said Vats, the hospital worker who lost her husband. 
Shimla residents are adopting new preventative measures and seeing noticeable changes. Vats' family has since started cleaning their water tanks twice a year after monsoons and winters, instead of every couple of years. The school where John works no longer needs to adopt wasteful practices to circumvent water shortages. In the cafeteria, for instance, staff can wash dishes regularly.  "We don't have to keep a stock of paper plates handy," she said.
Summer 2019 was the first time in the last decade that Shimla supplied water continuously every day, according to Gill, and there haven't been any jaundice reports in the city in three years.
Global Citizen continues to campaign for access to WASH and prevent water crises around the world over the next ten years, in a final push to help meet the UN's Global Goals and end extreme poverty by 2030.