In Busua, a seaside town in western Ghana bordering the Atlantic, most local women and girls don't know how to swim. 
Ebenezer Tetteh, an instructor at the Surf Ghana collective, started coaching young girls to surf in the fishing village to equip them with safety skills to navigate extreme flooding, a more common occurrence in the wake of climate change.
"I wanted to teach the girls because in my village mostly we don't see girls doing sports," Tetteh told Global Citizen. "When the girls are focused [on achieving] something, they are always on [top of] their goal." 
A similar sentiment inspired Sandy Alibo to start the Surf Ghana collective in the first place. After a vacation to Ghana in 2015, the skate and surf enthusiast moved there from France a year later and founded the 25-member collective, one of several nonprofit organizations empowering women and girls to surf in the country. 
Young girls and women receive physical and mental health support through the group's youth skateboarding and surfing programs in Accra, Busua, Kokrobite, Kwahu, and Kumasi. The organization has collected and donated 230 pieces of sports equipment and trained 2,000 children in the extreme sports.
Surf Ghana's weekly surf program, in partnership with the Justice's Brothers Surf School, has coached a group of 10 girls weekly for the past four years in swimming, surfing, and surfing competition judging. 
The sport is opening up new doors for girls and women who are learning to defy gender roles — inside and outside of their homes — by staying in school, avoiding early pregnancy, and embracing athleticism. 
Proving Girls in Ghana Can Surf, Too
In Busua and across Ghana, cultural barriers and discrimination keep girls from participating in many aspects of daily life, from education to extracurriculars, instead forcing their energy into unpaid chores and child care. In 2018, Ghana's Upper Denkyira East district banned menstruating Ghanaian girls from crossing a river en route to their school.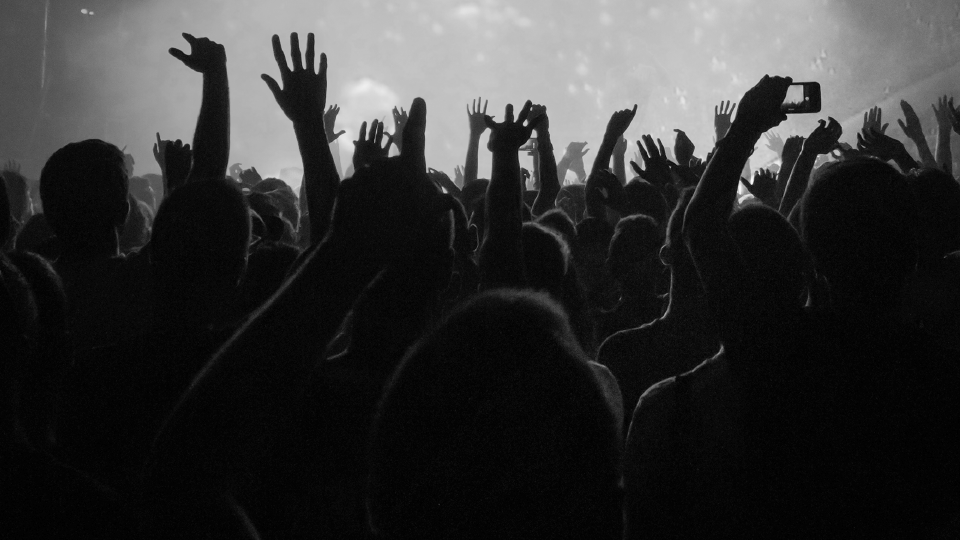 Vanessa Turkson, 16, Juliana Otto, 13, and Christina Ocran, 13, are photographed during training at Busua beach, Ghana, on Sept. 4, 2022.
Image: Nipah Dennis for Global Citizen
Carving out time for after-school activities is difficult for women and girls in the capital city of Accra but even harder in rural areas, Alibo told Global Citizen.
"Practicing surfing for them is really to show them that they can also be more confident within the space of the village but also to encourage them to be athletes, because parents don't even understand what an athlete is and the potential of the girls," she said.
Surfing is more than an entertaining way to pass the time after class for young women in Busua. It also keeps them away from men who try to bribe them into early pregnancies with money, according to Tetteh.
In Ghana, 19.3% of women aged 20 to 24 years old are married or in a union before age 18. Obstacles like early marriage, pregnancy, poverty, and sexual harassment halt young girls' educations — the average girl in Ghana only receives four years of schooling. 
Prior to joining Surf Ghana, Christian Ocran, 24, spent almost all of her time performing household duties. In her village she only ever saw men surfing, some of whom told her the sport was off limits for women.
"Growing up I did not think I [could] be an athlete because in Ghana, girls were not involved in sports — they always do all the housework and then they don't have time," Ocran told Global Citizen. "I was cooking, cleaning, washing, and sometimes I [didn't] have time for myself and I [got] so tired. But I used to see the [men who had time to] to play around and sometimes [I was] sad and [wished] I could be a male."
Surfing isn't just a male-dominated sport in Ghana — women only account for 19% of the 25 million people in the worldwide surfing community.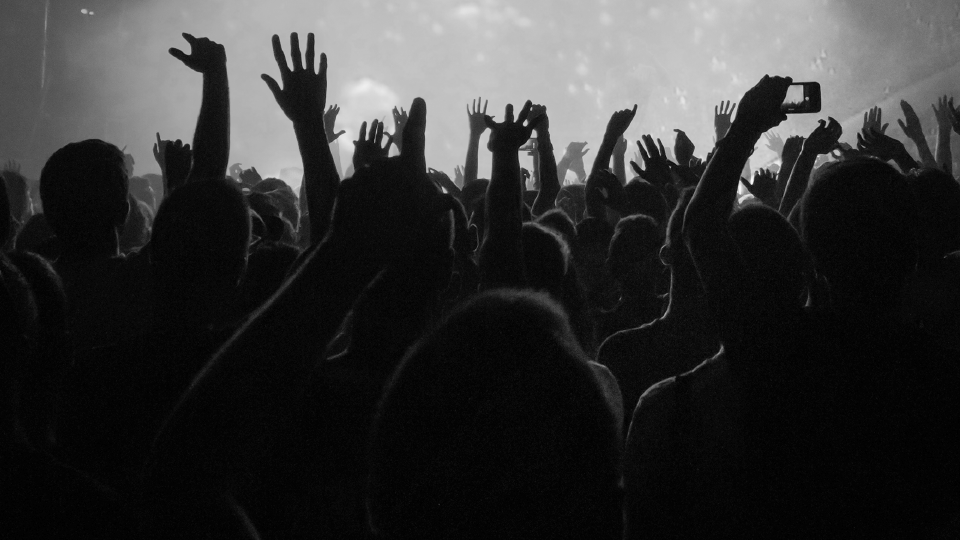 Surf Ghana
Vanessa Turkson, 16, Juliana Otto, 13, and Christina Ocran, 13, during training at Busua beach, Ghana, on Sept. 4, 2022.
Nipah Dennis for Global Citizen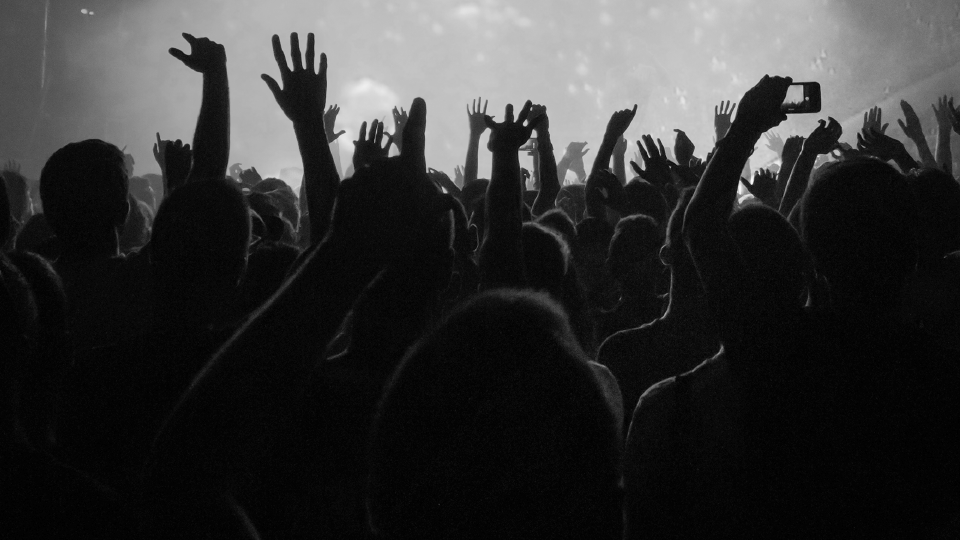 Surf Ghana
Christina Ocran, 13, and her friends train at Busua beach on Sept. 4, 2022.
Nipah Dennis for Global Citizen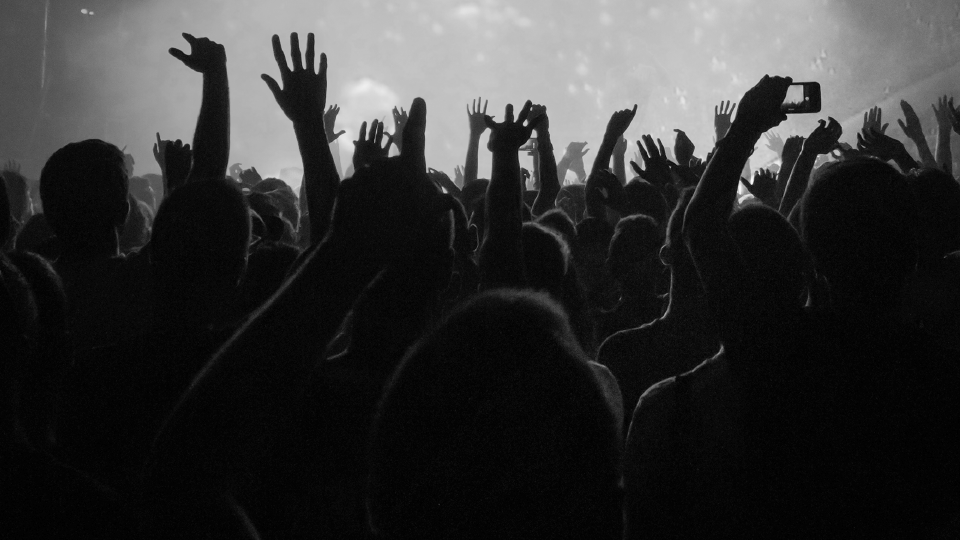 Surf Ghana
Christina Ocran (middle), 13, warms up with her friends before training at the beach in Busua on Sept. 4, 2022.
Nipah Dennis for Global Citizen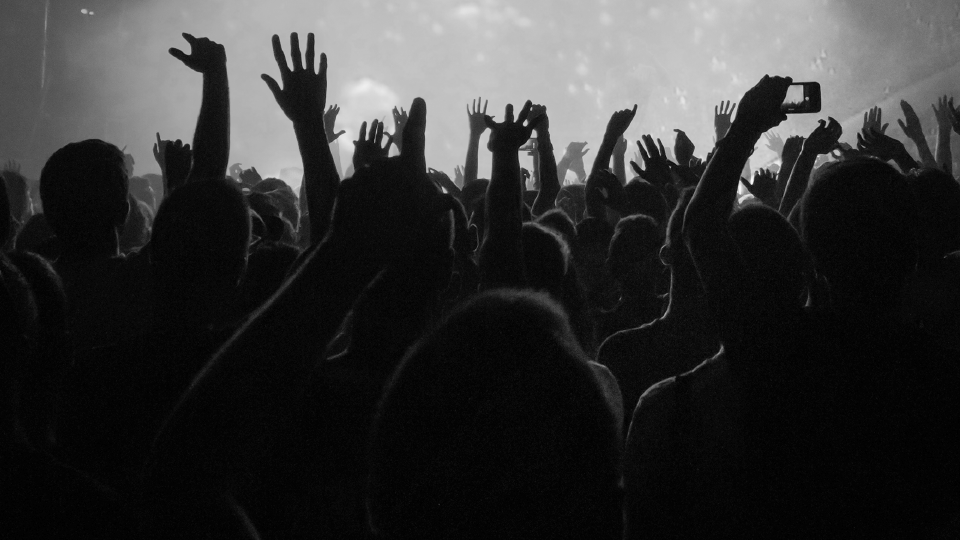 Surf Ghana
Vanessa Turkson, 16, sits on the beach in Busua, Ghana, on Sept. 4, 2022.
Nipah Dennis for Global Citizen
Ocran is grateful that she picked up surfing and is proud that she overcame the stereotype that women can't or shouldn't paddle out. She said she's found happiness, relaxation, and better health.
High school girls who play sports are less likely to have an unintended pregnancy, are more likely to perform better in school, and more likely to graduate. Sports generally promote more positive body image in women and girls, can build confidence and self-esteem, and lower depression. Ocran sees some of these research-backed benefits firsthand and believes the sport is improving her well-being.
"Surfing helped me to control my emotions and turn the negative feelings in a positive way," she said. "Surfing also helped me to develop patience and understand that it can take a lot of practice to improve both my physical skills and what I can do in school."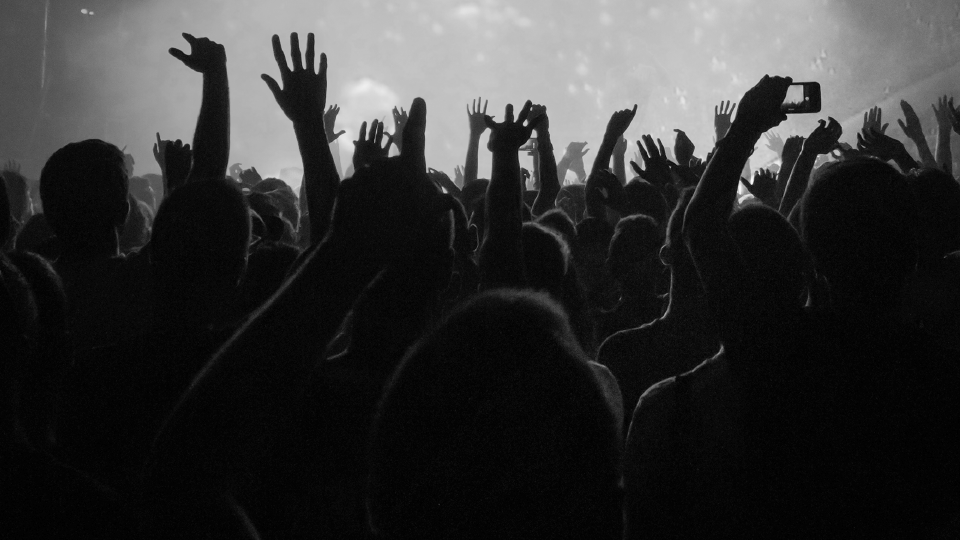 Young girls from the Busua surf club at the Busua beach, Ghana, head into the ocean during a training session on Sept. 4, 2022.
Image: Nipah Dennis for Global Citizen
Surfing's Deep Roots in West Africa 
Despite the benefits of surfing, Rhonda Harper, the founder of the US-based organization Black Girls Surf, has run into challenges while recruiting girls to try the sport. 
Harper launched her initiative in 2018 to support women surfers worldwide and is actively pouring into Ghana's surfing economy to encourage others to enjoy the lifestyle. Upon starting the Ghana team, however, the complicated gender dynamics around women surfing were immediately apparent.
"I remember talking to the coordinator in Ghana and her telling me the difficulties with getting the parents to agree to even let the girls get in the water, to just start out ... not even surf, but just getting in the water," she said.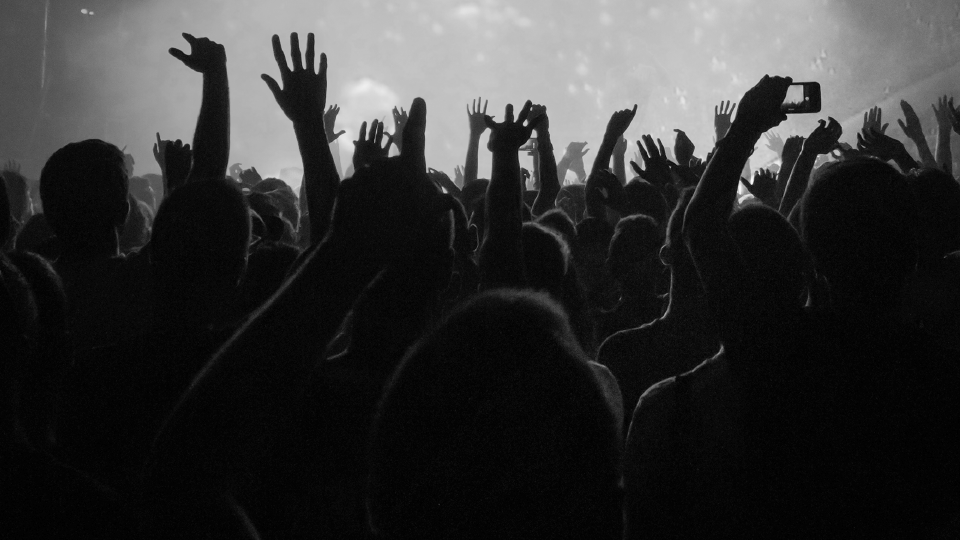 The group of young girls wait in the water for waves during a training session in Busua, Ghana on Sept. 4, 2022.
Image: Nipah Dennis for Global Citizen
Myths that correlate the ocean with danger and slave ships been have passed down for generations, Harper explained. 
With initiatives in the US, Latin America, and in six countries across the African continent, Harper launched a program in Ghana because she wanted to retrace surfing's history there, especially as a destination African-Americans often visit to reconnect with their ancestry there, which goes back to the transatlantic slave trade. 
Riding waves on boards or canoes is a centuries-old practice across the West African coast. Surfing's roots in Ghana run deep and are well-documented but often get buried in narratives of the sport's origins as it's become more white on the professional level. 
Harper is working to address racial disparities within the surf industry that she says are hard to miss when observing how white surfers who get flown in for competitions are treated in contrast to Indigenous African surfers. While Black surfers make up the majority in Africa, they don't receive equal representation, she added. 
"You're wondering, like, why isn't this a bigger thing? Why aren't there more people?" Harper said. "And then you realize that it's access."
The expensive nature of surfing, with surfboards starting at around $600, can also be a barrier to entry for people of color.
Black Girls Surf, which requires that participants in Ghana's program are enrolled in school, offers girls an equal opportunity in the sport, whether through connecting them with media exposure or covering training fees. The organization is collaborating with other nonprofits in Ghana to collectively help female surfers in the country meet their goals. 
"We're trying to bring girls together and celebrate that and empower them. The next generation needs all the empowerment they can get," Harper said.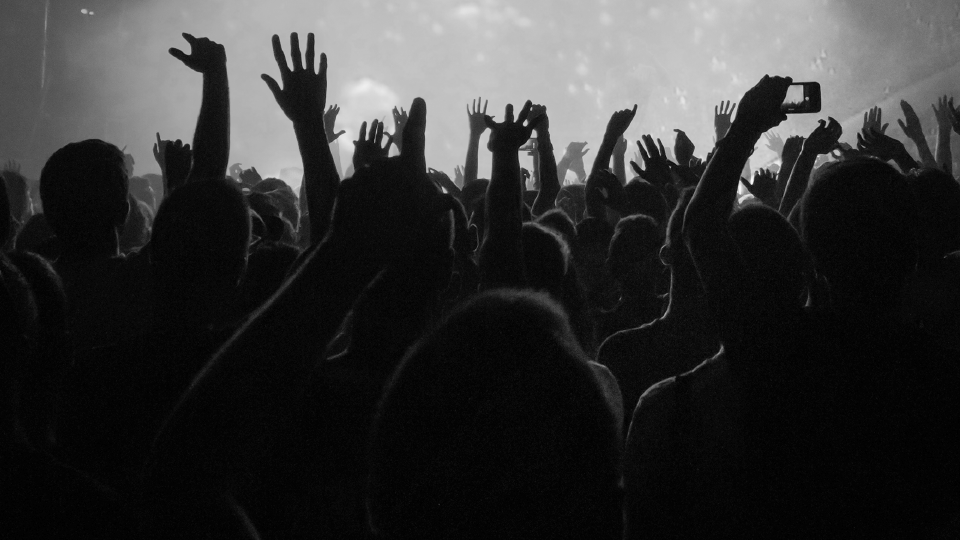 A young girl catches a wave at the beach in Busua during a training session on Sept. 4, 2022.
Image: Nipah Dennis for Global Citizen
'The Best Thing That Happened to Me'
Skate Gal Club, Surf Ghana's skateboarding initiative located four hours east of Busua in Accra, is also breaking gender taboos in a subculture that's growing across the African continent but is still considered niche. 
Launched three years ago, the program offers support beyond skateboarding for a diverse group of around 20 women and girls across socioeconomic backgrounds, many of whom are unemployed or out of school. At the collective's Freedom Skate Park in Accra, program participants can access a harassment- and judgment-free zone where they can also discuss their problems openly and practice meditation and yoga.
"Skateboarding is the best thing that happened to me," Freedom Skate Park coach Harmonie Bataka, 27, told Global Citizen. "I found freedom, I found a second family, and most importantly I found joy." 
Growing up, Bakata had dreams of becoming a basketball player, but skateboarding opened up endless opportunities for her that included modeling, traveling, and participating in international competitions. She encourages other girls to take a chance and follow their passions, too.
"All I can tell other girls who want to skate or try any other sports, in general, is go for it. It is better to try and know it's not what you want than not try at all," Bakata said. "Being a girl in sports is hard. Find other girls and motivate each other; do not compete with each other unless it's a healthy type of competition. 
"And most importantly, make sure you are having fun with it. Life is too short."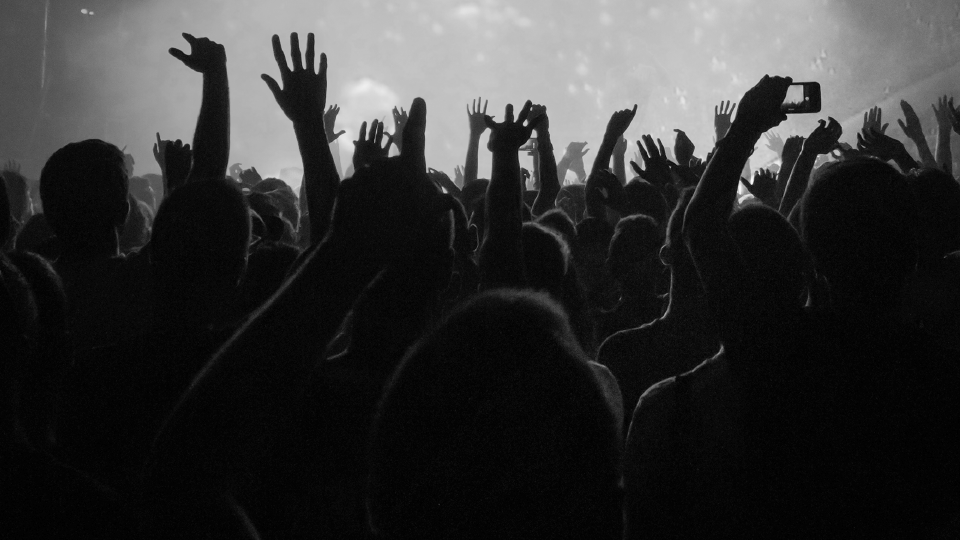 Sandy Alibo, the founder of Surf Ghana, and the young girls of the Girls Surf Club pose for a photo at the Busua beach, Ghana, on Sept. 4, 2022.
Image: Nipah Dennis for Global Citizen
---
Global Citizen Festival calls on world leaders, corporations, and philanthropists to do more than they've ever done before to End Extreme Poverty NOW. Through our global campaign and with stages in two iconic locations — NYC's Central Park and Accra's Black Star Square — we united leaders, artists, activists, and Global Citizens around the world on Sept. 24 to achieve an ambitious policy agenda focused on empowering girls and women, taking climate action, breaking systemic barriers, and lifting up activists and advocates. But the fight isn't over yet. Join the campaign and take action right now on our website or by downloading the Global Citizen app.