---
Why Global Citizens Should Care
The 2020 Global Citizen Prize: South Africa's Hero Award, presented by Vodacom, honours The WISE Collective for its continued efforts to push the boundaries in the fight against gender-based violence, striving to support and empower women. The United Nations' Global Goal 5 calls for gender equality and the empowerment of women and girls. This goal cannot be achieved without the hard work of organisations that dedicate their efforts to supporting and protecting women. Join us and take action on this issue here. 
---
Through the immense challenges that have faced the world this year, 2020 has opened society's eyes to the severe inequalities that so many face on a daily basis. It's been a year of need, of calling on individuals to truly care for and respect one another; a year to confront society's inequalities and stand up for those being left behind. 
And, against all of this, it's never been more important to celebrate and honour the leaders at the forefront of the fight for what is fair, just, and equal — including those unsung individuals and organisations that are heroes for their communities. 
That's why Global Citizen Prize is introducing a new award category this year that seeks to honour leaders in their local communities, those individuals and organisations who have been working to achieve the United Nations' Global Goals on a regional scale. 
The winner of the very first Global Citizen Prize: South Africa's Hero Award, presented by Vodacom, is the Women Inspired Solutions for Empowerment (WISE) Collective, in recognition of its work against gender-based violence in South Africa.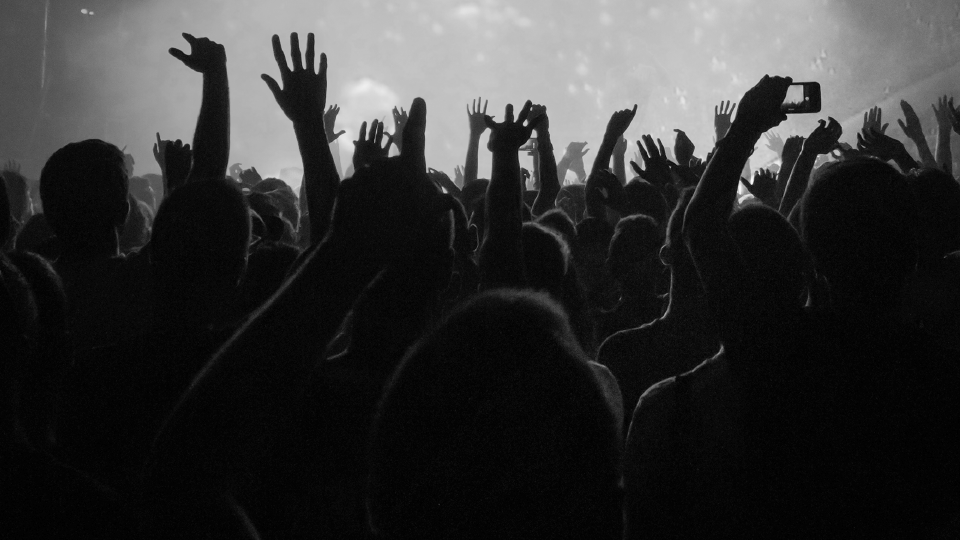 Director of anti-gender-based violence social enterprise, the WISE Collective/WISE4Afrika, Brenda Madumise-Pajibo
Image: The WISE Collective
The WISE Collective will be presented with the award during the Global Citizen Prize ceremony, alongside the presentation of awards to leaders across government, business, entertainment and the arts, philanthropy, activism, and more, in recognition of their heroic work throughout 2020. 
The ceremony will be broadcast and streamed internationally from Dec. 19, and you'll be able to tune in and join us wherever you are in the world. You can find out more about Global Citizen Prize, including information for how to tune in globally, here. 
This year, Global Citizen South Africa has placed a strong focus on gender equality, and has been campaigning throughout 2020 for the rights and empowerment of all women. Gender-based violence (GBV) is a significant disruptor on the road to achieving gender equality, and has brought the country to a stand-still on several occasions over the last few years. 
It is only fitting then, that the WISE Collective, a social enterprise and advocacy organisation that focuses on challenging a patriarchal society and protecting women from GBV, is South Africa's Hero Award winner for this year. 
Director of the WISE Collective, Brenda Madumise-Pajibo, tells Global Citizen that while it is an honour to receive the award, their aim was never to seek the spotlight, but rather to do the work of protecting women, and do it well. 
"It is an honour that there are people out there who are watching and appreciate the work that is being done," says Madumise-Pajibo. "I'm hoping that this accolade is going to assist us in amplifying the work further and shining the spotlight on everyone else who is doing the work and being authentic about it."
The team of feminists and anti-GBV advocates that also includes co-directors, Onica Nonhlanhla Makwakwa, Pinky Mgobozi, and Sibongile Antoinette Mthembu founded the WISE Collective as a result of the #TotalShutdown movement that rocked South Africa in 2018. The protest was a demonstration that called for GBV to be declared a national state of emergency, among other demands to the government. 
Although each member of the team had already been advocating for gender justice in their own right, the #TotalShutdown movement highlighted a need for them to pool together their expertise and resources to create an organisation with the core focus of challenging decisions made around GBV and supporting survivors. 
The WISE Collective seeks to create innovative solutions to the persistent problem that is GBV, as well as prioritising the protection of women's safety; and they are not afraid to rise to the challenge no matter what form it may take. 
This moment - Advocate Brenda Madumise-Pajibo @PajMadam sitting in with womxn to protest sexual harassment at @SWGCollege in Molapo, Soweto. #FemistsAtWork#SafeWorkplaces and to #EndSexualHarassment@deptoflabour@PresidencyZApic.twitter.com/N5iOnAV7zf

— WISE4Afrika #FeministsAtWork #FixingTheCountry (@Wise4Afrika) July 10, 2019
"As we push the envelope and do things that are not in the usual cause of business and are just not ordinary, we are seeing that people are beginning to appreciate and acknowledge the work that we do because we do it differently," explains Madumise-Pajibo. "We are not scared to ask the difficult questions, and write to decision makers and ask [those] difficult questions."
Global Citizen has been working with the WISE Collective this year to amplify their 16 Days of Activism campaign that calls on South African citizens to believe the survivors of GBV. 
The campaign uses the hashtags #StartByBelieving and #BelieveHer in order to help educate citizens about the importance of believing survivors, as well as to show survivors that they are supported. This message is essential to the work that the WISE Collective does in advocating for women's safety and women's rights. 
#16DaysofActivism Against GBV ticks off today. But when South African womxn speak up about their experiences, they face vitriol online and from our legal systems. To truly eliminate GBV, we have to start by believing victims and survivors. #BelieveHerhttps://t.co/ByYXTTS7Pbpic.twitter.com/5F3UFJTlL2

— WISE4Afrika #FeministsAtWork #FixingTheCountry (@Wise4Afrika) November 25, 2020
"It is an organisation founded on empathy, on authenticity, and we really believe victims and survivors of gender-based violence. We are an organisation that is really non judgemental," says Madumise-Pajibo. 
South Africa is a nation stricken with inequalities and it is not uncommon to be judged on your social, economic, and political differences. Madumise-Pajibo explains, however, that the WISE Collective exists to support and serve all women, no matter what their background. 
"The team understands that every single case is important no matter who that individual is," she says. "I think what defines us is that we treat every woman the same way, so it doesn't matter whether you are middle-class or you have nothing. We will take up your matter and attend to it diligently and get justice for you where we can." 
The WISE Collective are valiant in their fight against gender-based and intimate partner violence, and continue to work to serve the community and empower women. 
What keeps the Collective going is simply the understanding that they cannot lift their foot off of the pedal on the road to achieving gender equality, especially not now when GBV has finally been pushed to the top of the national agenda. 
"We step up, we show up, we graft, we do the work," adds Madumise-Pajibo. "We do it without thinking because that's what we stand for."
---
Join Global Citizen in December 2020 to celebrate the leaders among us who have stepped up against a backdrop of unprecedented global challenges to take action for the world we want — a world that is fair, just, and equal.
The broadcast and digitally streamed award ceremony will also feature inspirational stories of human strength and unforgettable performances that will bring together artists, activists, and global leaders to remind each of us that, together, we will come out of this year stronger. Find out more about the Global Citizen Prize here.