---
Why Global Citizens Should Care
South Africa celebrates Youth Day on June 16 to commemorate the Soweto Uprising of 1976, when students protested against the apartheid system that limited Black children's education. Access to equal education is the United Nations' Global Goal 4, and although the apartheid system no longer exists, South Africa still experiences inequality in education today. Join us by taking action here to help achieve equal access to education across the country. 
---
The excitement, history and heartache, it is difficult to put into words just how much the movie Sarafina! means to South Africans. A tale of how the youth of 1976 had the power to stand up for themselves and the rest of the country during South Africa's darkest days. 
It has been more than three decades since the original story was written and performed, yet today, it not only remains a vivid reminder of what the country used to look like, it serves as an essential anchor in South Africa's history. 
Actress Leleti Khumalo plays Sarafina, a school girl living in the aparheid era who dreams of freedom for her country. More than that, thanks to the guidance provided by progressive teacher, Mary Masembuko, played by Oscar-winning actress Whoopi Goldberg, Sarafina believes that she can be the change that she, and other Black South Africans, so badly want to see. After Masembuko is arrested for demonstrating against the apartheid government, Sarafina inspires her peers to protest for the right to equal education.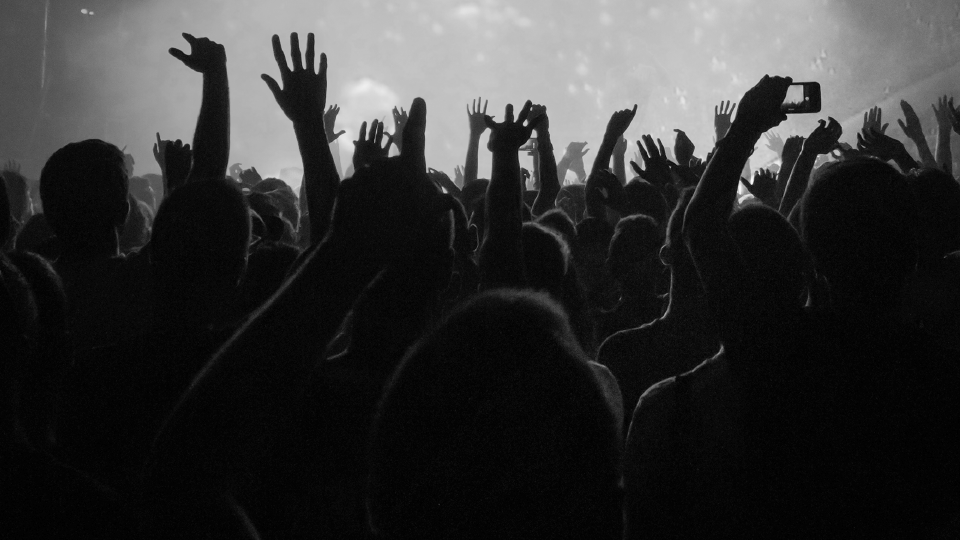 Mbongeni Ngema truly delivered an exceptional story in Sarafina!. The writer, who originally wrote it as a stage musical in 1987, managed to create something that would resonate with citizens and oppressed communities outside of the country decades after apartheid ended.
Interwoven throughout the storyline are powerful musical performances carried out vibrantly by the time's budding young talent. It's almost impossible to not sing along to "Freedom is Coming Tomorrow" or dance along to the wonderfully remixed "Lord's Prayer."  Written before Nelson Mandela was released from prison, and premiering in cinemas just after, it is a true representation of the South Africa people's perseverance.
Why Does Sarafina! Still Resonate for South Africa's Youth Today?
South Africa is still dealing with deep-rooted inequalities in education, and that's why the country's youth of today can relate to the movie Sarafina!. While the policies that allowed for racial discrimination in schools have long been abolished, inequality in South Africa means that its children continue to face difficulties such as financial exclusion, failure to bridge the digital divide, and inadequate school infrastructure. 
Three Things You Should Know About Sarafina!
The movie is inspired by the Soweto Uprising protests that took place in 1976. 
The musical theatre production showed on Broadway in the 1980's and received a Tony Nomination and an NAACP Image Award in 1988. 
Leleti Khumalo still wears a school uniform on Youth Day (June 16) to commemorate the role. 
Why is it an important movie? 
Sarafina! is a fictional retelling of the 1976 Soweto Uprising, a protest event against the Bantu Education system that dominated in the apartheid era. It was a system which prioritised Afrikaans, a language predominantly known by white people and previously used to oppress the Black community, as the language of education in Black schools. It was also a system that limited what Black children could learn at school, leaving them with just enough knowledge to occupy jobs that serve white people and nothing more. 
The movie is a cinematic landmark that describes South Africa's history with oppression and prioritises Black storytelling. It is also a hopeful tale about persevering to achieve what looks to others to be an unreachable goal. It reminds the youth that their voices and their actions have power. 
The theme to fight for your right to education is still critical in this day and age, as South Africa's #RhodesMustFall and #FeesMustFall movements offer a modern defiance against the impact that the country's inequalities have on its current education system. You can read more about both movements here. 
South Africa has not prioritised education in low-income communities, with the majority of them lacking the resources to adequately teach children. 
How does it relate to achieving the Global Goals? 
South Africa has long faced a struggle to provide all of its citizens with access to equal and affordable education, and although it looks different decades after the 1976 protests, the struggle still continues. 
Schools in lower-income communities in the country lack adequate infrastructure to accommodate and teach children. A large number of them do not have access to basic water and sanitation, and others have been dangerously built with cheap materials, putting the lives of children and teaching staff at risk. 
As the country has struggled to provide these basic necessities for its schools, it is evidently an even larger struggle in the age of the COVID-19 pandemic to provide children with remote access to education. While children in the small high-income communities in the country can afford to access school digitally, others are not so privileged. 
Leaving access  to computers or smartphones aside, the cost of internet data alone is incredibly high in the country. 
This cost is already a barrier between children and their ability to access education, as it currently stands, 43% of the country's primary school children do not have access to resources to study outside of a school environment. 
Looking at tertiary education in the country, more than half of the country's youth cannot afford their university or college tuition. The high price of university education is what inspired movements like #FeesMustFall which continues to exist today as the increasing price of tertiary education persists. 
What Action Can Global Citizens Take to Improve Education in South Africa? 
Global Citizens can take action by continuing to educate themselves on the state of South Africa's education. Join us here and act to make sure you're clued up on the latest in the country's struggle to achieve equal education. 
You can also take action by sharing the stories of young South Africans who have struggled, or are struggling, to access education in their communities.