On average, 28 Nigerian women died from cervical cancer every day in 2018, resulting in a total of more than 10,000 deaths. It is the second most common cancer among women in Nigeria. 
But it is also one of the most preventable.
According to the HPV Centre, about 70% of all known cases of cervical cancer are caused by the human papilloma virus (HPV) serotypes 16 and 18, which are most commonly transmitted through sex. HPV can also be transmitted through the use of contaminated hospital equipment and from mother to child during pregnancy.
Across many indices, health care in Nigeria falls short and the COVID-19 pandemic has exacerbated its problems, with women and girls suffering the worst impacts of these shortcomings and lack of access to health care.
3 Facts About Cervical Cancer in Nigeria You Should Know
In 2018, just 8.7% of Nigerian women had a Papanicolaou (pap) smear — a procedure that collects cells from the cervix to test for cervical cancer.
As of 2019, the HPV vaccines used to help prevent cervical cancer caused by HPV were only available in private health facilities in Nigeria.
About 3.5% of women in the general Nigerian population are estimated to be carrying a cervical HPV-16/18 infection at a given time.
How many people does it affect? 
A 2021 report from the HPV Centre estimates that every year more than 12,000 Nigerian women are diagnosed with cervical cancer and almost 8,000 of them die from the disease.
While cervical cancer is the second most common female cancer in women aged 15 to 44 years in Nigeria, the disease itself is only one part of the story. Health care in Nigeria has gone from being comparable to the rest of the world in the 1970s and 1980s to being one of the world's most underfunded and least robust systems.
On one hand, there is a shortage of personnel — Nigeria averaged fewer than 1 doctor per 1,000 people and had fewer than 90 oncologists (doctors trained specifically in cancer treatment) as of 2021. 
On the other hand, there is also the issue of underfunding. Since 2001, successive Nigerian governments have consistently allocated less than 10% of the national budget to health care, despite a 2001 declaration by African heads of state — known as the Abuja Declaration — to allocate at least 15% of their national budgets to health care.
All of this means that millions of Nigerian women do not have access to quality health and are at greater risk of death if they develop cervical cancer.
Who is most affected, and why? 
Simply put, women in Nigeria are the most affected by cervical cancer. 
According to a 2021 report on HPV and its related diseases in Nigeria, cervical cancer caused by HPV has twice the incidence rate of non-Hodgkin lymphoma, another type of cancer, which is the third most common cancer affecting Nigerian women.
Twice as many women die from HPV-related cervical cancer in comparison to colon and rectum cancer, which is the leading cause of death among Nigerian men, the report found. 
What are the main causes?
The main cause of cervical cancer, according to the World Health Organisation's (WHO) Africa office, is "persistent or chronic infection with one or more of the 'high-risk' types of human papillomavirus." 
The WHO also says HPV is the most common sexually acquired infection and often impacts young adults who become sexually active early on in their lives.
How do HPV and cervical cancer relate to the systemic causes of extreme poverty? 
The United Nations' Global Goal 3 calls for good health and well-being for all. 
When people are not healthy and unable to access quality health care, they are sometimes unable to work, earn an income, or take care of themselves and their families. This results in more people being pushed into poverty and reduces the ability of those already living in poverty to move out of the poverty bracket.
Cervical cancer is preventable through screening, vaccination, and treatment of precancerous lesions, according to the WHO. But with Nigeria's health care woes, these options are not easily accessible to the majority of the populace (particularly women, who make up 49% of the Nigerian population).
Who are the key players in tackling the issue? 
Many activists and organisations are working hard to rid Nigeria of cervical cancer. The Federal Ministry of Health (FMOH) has done a lot of work in this regard with support from the WHO, Clinton Health Access Initiative (CHAI), and first ladies of various Nigerian states. 
"The FMOH is working in collaboration with the Primary Health Agency to make HPV vaccines available as part of the routine vaccines to be given to the target population in Nigeria," said Dr. David Atuwo, the national cancer control coordinator at the FMOH, in 2019.
Another organisation doing great work in this space is Niger State-based RAiSE Foundation, which was launched in 2015 with a mission to create awareness and opportunity for women and girls to realise their potential in an environment that is safe. 
There are also activists like oncologist Omolola Salako who has founded three organisations in the last 16 years to tackle not just cervical cancer, but other types of cancer as well.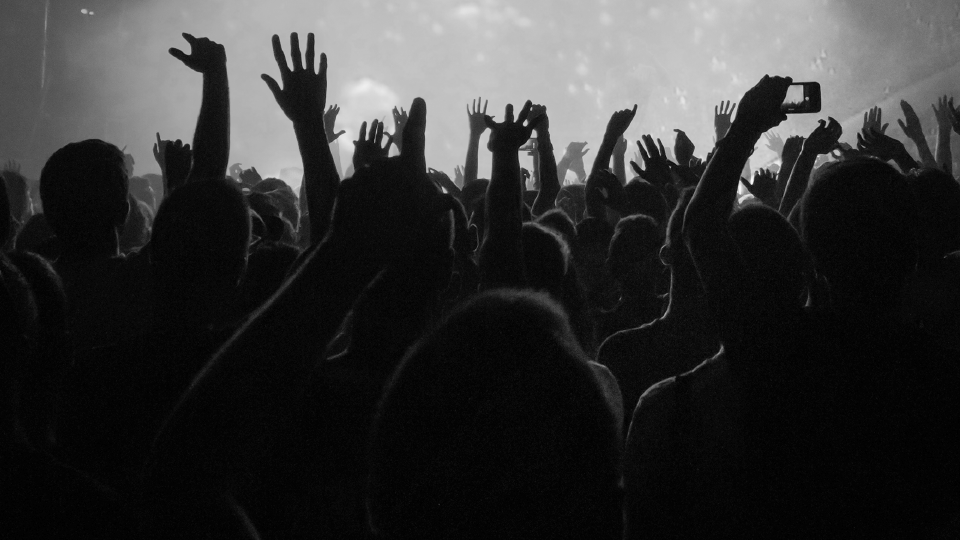 Patients listen as a staff nurse explains the screening process before they register to be screened for breast and cervical cancer at the RAiSE Foundation center in Niger State on Feb. 23, 2021.
Image: WHO / Blink Media - Etinosa Yvonne
What action can we all take against it?
Reducing Nigeria's cervical cancer burden will require a multi-stakeholder approach across health care, government, corporates, women's rights advocacy organisations, and others. One of the most important actions we can take is to support the work of these activists and organisations.
We can also encourage and support women and young girls around us to get pap smears and call on leaders to make HPV vaccination programmes accessible to Nigerians.
Advocating for funding and policies that encourage cervical cancer screening and treatment is another impactful way to take action against this issue and potentially help save the lives of thousands of women.