Almost two decades ago, Omolola Salako's world came to a standstill: her younger sister had been diagnosed with advanced kidney cancer and it was an incredibly difficult time for Salako and her family. 
She couldn't believe that her and her sister's bond would be cut short. It was unfathomable to her that she was now a caregiver to her sister who had been so full of life prior to her diagnosis.
At the time, there were only 30 oncologists in Nigeria, according to Salako, and her sister couldn't see any of them (as of 2021, Nigeria still had fewer than 90 oncologists). Eventually, she was moved to the UK, where she received hospice care prior to her death.
"That moment defined my mission, and that mission became the rhythm to my profession. I channelled the broken promises, pain, emotions, and ashes of my caregiver's experience into a purposeful career that serves the cancer community," Salako, who is now an oncologist and health care activist, wrote on her website.
Salako's experience with the loss of her sister illustrates the shortcomings of Nigeria's health care system and the suffering of many cancer patients in the country. 
"Today, I've seen more than 5,000 cancer patients in my career. I know many people, like me, have loved ones battling cancer and I want to be that oncologist that illuminates that dark time, that provides resources and support and, even if the prognosis is bad, I want to make the journey a bit easier," Salako tells BellaNaija and Global Citizen.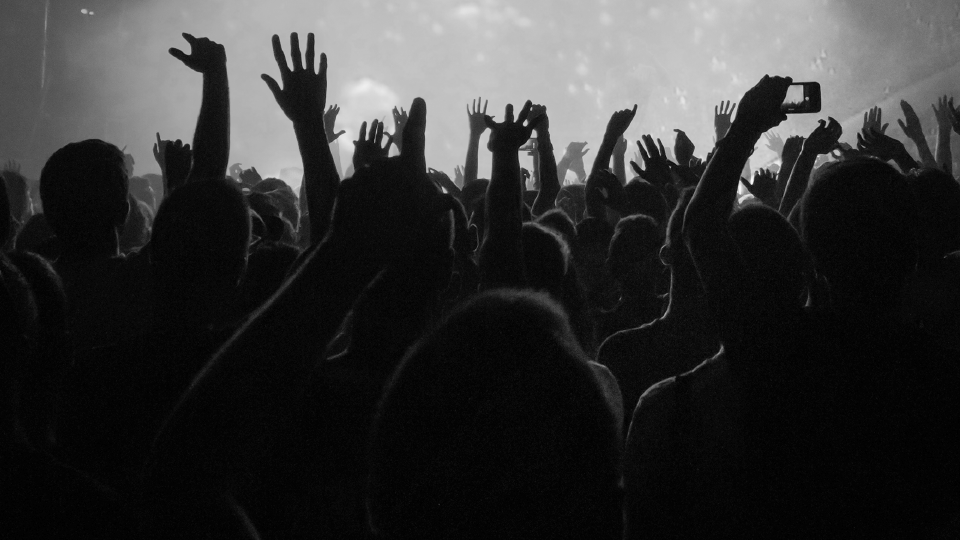 Dr. Omolola Salako, whose work was inspired by the loss of her sister to cancer.
Image: With permission
In the last 16 years, Salako has founded three organisations tackling the scourge that is cancer. Three years after her sister passed, she founded Sebeccly Cancer Care and Support Centre, a patient-led cancer advocacy organisation focused on reducing the cancer burden in Nigeria and improving the standard of care.
In 2018, Salako also founded Oncopadi Technologies, a digital health solutions company that "enables cancer patients and their loved ones to access care and support". Then, in 2021, she launched the Pearl Oncology Clinic, a physical clinic that provides chemotherapy, consultation, surgery, and other related services.
The State of Cancer Care in Nigeria
Health care in Nigeria, in general, is extremely fragile and the serious lack of oncologists and access to quality care for cancer patients is a particularly pressing issue.
On the current governmental and private sector side of things, Salako says that there is an initiative called the Catastrophic Health Fund, which has released funds to about six public hospitals — enabling patients to access 2 million Naira (around $4,800) worth of treatment. 
"While it's very laudable that the private sector and nonprofits have come together with the federal government to build out this facility, the reality is that it has been cumbersome for patients to access it and it's a work in progress," says Salako. 
Instead, says Salako, cancer patients need to access such funds and services immediately because cancer cells don't wait. She also believes that more collaboration is needed and more investments from the private sector into innovative ways of funding cancer care could be a gamechanger. 
"And this is not a request that cancer care should be free," she told BellaNaija and Global Citizen. "We also need more radiotherapy centres in the country. As a society, we should be able to provide care to cancer patients at the public health level in the government hospitals, and at the private level for those who want that option."
"We also need to reduce medical tourism," she continued. "The amount of dollars generated from Nigeria and spent outside the country on health care is well over a billion. Now imagine all of these funds are invested into the health sector." 
Salako added that there is "premium cancer care in Nigeria already", but it's not available widely enough or at a cost that most patients can afford. 
"There's an urgent need for all stakeholders to sit down to pull our resources so that we can scale [cancer care] access in our country," she continued. "As you are aware, there are strikes going on right now in the educational sector, so those who are being trained are unable to access their training with universities, and it has a lasting impact on whether these care professionals stay in the country [to practice] or not."
Using Technology to Provide Care & Support
Through founding Oncopadi Technologies, Salako is embracing and developing digital health solutions that help cancer patients and their loved ones to access care and support, as well as providing cancer prevention services for the public. 
One example is the Oncopadi mobile app, which enables patients to report their side effects remotely, and get support from Oncopadi's cancer care team online. 
Another is the Ark, a virtual group that's positioned in hospitals, particularly focusing on those hospitals that don't have a complete team of cancer specialists. At Olabisi Onabanjo University Teaching Hospital, for example, they have surgeons, a pathologist, and a radiologist, but no clinical oncologist. So the Oncopadi Ark brings in oncologists virtually on a regular basis to help provide care for patients. 
Salako wants to democratise and decentralise access to cancer care with Oncopadi by giving people living with cancer accurate information. 
"[These] people living with cancer need the right information," she told us. "Oncopadi is a platform where patients can sign up for free, book an appointment, and speak to a cancer specialist." 
Being available digitally helps reduce the need for patients to travel around the country to access care, using technology to help eliminate the stress and cost of travel. 
Providing Cancer Support at Sebeccly
Another of Salako's organisations, Sebeccly, is focused on reducing the barriers that prevent people accessing cancer care. Working at a grassroots level, the organisation is also a community of cancer survivors and their loved ones who help new patients navigate their diagnosis and all that comes with it.
But what happens when someone walks into Sebeccly's office? 
"Let's say a woman comes in with breast cancer or she's found a lump in her breast," says Salako. "The first thing that happens is we sit with them and have a talk to understand what the issues are." 
"We're aware of the clinical issues, but there's also psychosocial issues," Salako continues. "There's fear of, is this cancer? If it is cancer, am I going to die? Can I transmit it to my relative? Where am I going to get the funds from? So there are a lot of issues that come with cancer that we first of all need to counsel and educate them on, as well as show them resources that can help them through all those concerns. For us at Sebeccly, our goal is to clarify and demystify cancer and its care."
As well as supporting the patient to confirm a diagnosis and get the needed treatment, Sebeccly also shows patients where and how they can access financial support. 
So far, Sebeccly has screened more than 20,000 women for cervical and breast cancer, as well as reaching more than 10 million people through its digital campaign work. Meanwhile, thousands of women join their monthly support group meeting, which has just moved from physical to virtual. 
"We also then introduce her to our support group where we have hundreds of women who are surviving breast cancer," continues Salako. "Our goal really is to ensure women get diagnosed and start treatment quickly. And then she continues to be in the support group, welcoming and supporting other newly diagnosed women."
Reducing the Financial Burden of Cancer Care
Cancer care anywhere is expensive, but it's even less affordable in Nigeria where half of the country lives below the poverty line. For breast cancer, costs start from 3 million Naira (about $7,200) and can go as high as 20 million Naira (about $48,400), according to Salako. 
"A lot of patients cannot afford this," she says. "And even for those who can afford it, it is such a huge amount required in a short period that it makes people bankrupt and broke [pushing them further into poverty]."
Sebeccly has a "Thank God It's Friday" program in partnership with Oncopadi and Pearl Oncology Clinic, where all three organisations collaborate to raise 40% of a patient's required funds. 
"[The remaining 60% is] about the same amount they would pay in the public hospital. But this time in a private setting where care is quick, they have one-on-one attention with cancer specialists and diagnosis and treatment is started within two weeks," said Salako.
Challenges of Combating Cancer in Nigeria
According to Salako, there are several key challenges in her work. A major one is that Nigeria's cancer statistics continue to be "abysmal." She says that more than 70% of cancer patients will eventually die from their disease, largely because many present late. In 2020, she adds, 45,000 women died from cancer. 
But while "discouraging", Salako says these statistics "serve as fuel to continue to do the work, and do it quickly, so that we can reverse that figure." 
Another challenge is finding enough of the skilled medical professionals required for cancer care. In a phenomenon known as "brain drain", many medical professionals are leaving Nigeria for other countries, which leaves organisations within Nigeria struggling to find staff. Between 2016 and 2018 alone, Nigeria reportedly lost over 9,000 doctors to the UK, Canada, and the US.  
Sebeccly has been fairly lucky in this regard, Salako says. "We're privileged to have a workforce that believes in the vision. When it's time for them to move, the move is understandable, especially from the clinical team. They also do not leave their seat vacant; they bring in someone they understand, who will fit into the culture. So that's one way we are solving our problems."
---
IMPACTER by Global Citizen x BellaNaija is throwing the spotlight on Africans making an impact in their countries and beyond. From mitigating the effects of climate change, to providing mental care, building innovative solutions to COVID-19, fighting global poverty, and providing education for all, these impacters are building smart solutions to creating a world that is safe, healthy and equal for all.
As the world strives to recover from the impact of COVID-19, IMPACTER will follow the journey of these change-makers whose projects are not just changing the lives of people, but are also creating a world of equity and equality.