---
Why Global Citizens Should Care
Human rights must be respected and adhered to worldwide if we are to achieve the UN's Global Goals to end extreme poverty by 2030, including Goal 16 for peace, justice, and strong institutions. Join the movement by taking action with us here to help achieve the Global Goals and ensure that everyone can lead a just and peaceful life.
---
Years after the #EndSARS hashtag first went viral online, young Nigerians have taken their demands into the streets to protest police brutality in Nigeria — starting with the dissolution of the Special Anti-Robbery Squad (SARS), a division of the Nigerian police force created in the early 90s.
For the past 11 days, Nigeria has witnessed an incredible outpouring of support and sharing of common ground by young Nigerians across all strata of Nigerian society, with #EndSARS protests having been held in more than 30 Nigerian cities. 
The protests have also gained global support as the hashtags and online reportage of the protests have gained viral momentum. Some notable examples include Twitter CEO Jack Dorsey (whose support included a custom hashtag); celebrities like Wale, Quavo, John Boyega and Elsa Majimbo; global media; and thousands of Nigerians in the diaspora.
Everyone fighting for #EndSARS is not only bettering today's Nigeria but Nigeria for the next generation. ICONIC!

— Elsa Majimbo 🇿🇦 (@ElsaAngel19) October 19, 2020
Ironically, more than 10 unarmed Nigerians have been killed by police since the peaceful protests began, according to Amnesty International, with hundreds more reportedly injured as police responded with excessive force.  
The movement to end police brutality in Nigeria is still going strong and needs as much support as it can get. Here are three ways you can support the movement:
1. Stay informed 
As with a lot of online movements, there is a lot of misinformation and misrepresentation of facts around the #EndSARS movement so it is important to be accurately informed. Since the #EndSARS movement started online, the hashtags are a good place to start.  
There are also explainer videos detailing the #EndSARS movement, and a website has been created to document accounts of the Nigerian youth's brutal experiences at the hands of the police. Here is a Global Citizen explainer to get you caught up on all the facts. 
2. Lend your voice online 
When the hashtag first went viral in 2017, the #EndSARS protest was sustained by organic action by thousands of young Nigerians on social media. It was a tool through which young Nigerians brought the attention of the world to the state of police brutality in Africa's most populated nation. 
The same is true of the current protest as other variations of the hashtag have also trended for the past week, thanks to people constantly pushing the message online. As of Friday, Oct. 16 there had been nearly 3.3 million tweets with 744,000 retweets of posts containing the #EndSARS hashtag.
October 16, 2020
Easily shareable broadcast templates and fliers in several local languages have been created to further amplify the message; and a flyer showing the five requests activists want to see met are some ways to get a headstart on sharing what is going on across all social media platforms. 
3. Donate funds 
Lots of crowdfunding efforts have been put in place by young Nigerians to support protesters with food, health and legal services, security, and other assistance to protesters.
Most notable of these fundraising efforts has been led by the Feminist Coalition, which has raised more than 70 million Naira (about $180,000) in a wide range of currencies, including bitcoin. Organisers are evidently keen to demonstrate the accountability that protesters are demanding from the government through detailed, public reports on funds received and disbursed. 
On Oct 19th we donated NGN 7,339,350 to providing medical resources, security, food, and water to 5 locations. These resources were partly provided through @endsarsresponse

Total ₦ raised: NGN 74,727,649.13
Total ₦ disbursed: NGN 40,117,630

1/2#EndSARS

— feministcoalition (@feminist_co) October 19, 2020
Funds raised have been used to provide food, water and other refreshments, masks, and medical and legal aid for protesters. Other uses include lawyers dispatched to release protesters detained by police, medical bills of those hurt during the protests, and private security which was arranged for protesters around the country following a spate of attacks by the police and armed thugs brandishing machetes and sticks.
4. Take action with Global Citizen
You can also help lend your support by taking action with Global Citizen, to raise your voice to condemn police brutality in Nigeria and the recent attacks on peaceful protesters.
You can take our Twitter action here to call on the Nigerian government to fulfil its pledge to end all forms of injustice and abuse against its citizens. If you have experienced, or know someone who's experienced, a violation of human rights in Nigeria you can also anonymously share your story with us here, and we'll share your stories far and wide to help pressure the government for change 
The #EndSARS protests are connected to other protests against state-sanctioned violence worldwide. In Brazil, it's against the death squads; in the US it's against no-knock SWAT teams; and in the Philippines, protests are against extrajudicial murders. 
Every time a police officer harrasses, extorts, unlawfully detains, or shoots at a citizen without consequence, it further normalises police brutality, and makes it more likely to occur in the future. 
"These are just placebo moves that aren't really deeply rooted in change."

Protests against police brutality continue nationwide in Nigeria, amid scepticism of the government's reform pledge. pic.twitter.com/ckYu1swBOl

— Al Jazeera English (@AJEnglish) October 19, 2020
The widespread nature of police violence around the world is a giant roadblock holding back efforts to achieve the United Nations' Global Goals — specifically Global Goal 16, which promotes peaceful and inclusive societies for sustainable development, access to justice for all, and effective, accountable, and inclusive institutions at all levels. 
This is important because there can be no sustainable development and we can't put an end to extreme poverty without peace, physical integrity, and protection by a stable legal system.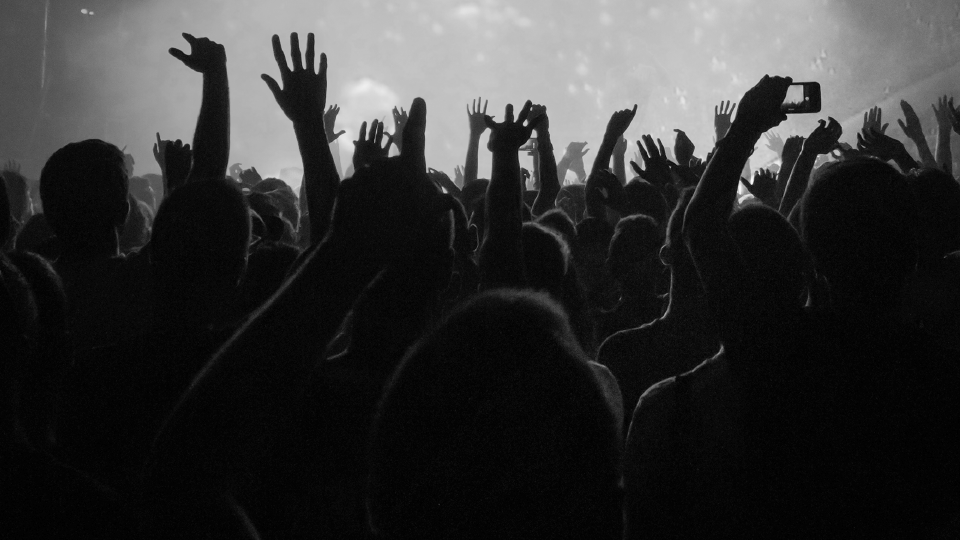 People hold banners as they demonstrate on the street to protest against police brutality, in Lagos, Nigeria, Oct. 20, 2020. After 13 days of protests against police brutality, authorities have imposed a 24-hour curfew in Lagos, Nigeria's largest city.
People hold banners as they demonstrate on the street to protest against police brutality, in Lagos, Nigeria, Oct. 20, 2020. After 13 days of protests against police brutality, authorities have imposed a 24-hour curfew in Lagos, Nigeria's largest city.
Image: Sunday Alamba/AP