Why Global Citizens Should Care
The United Nations' 17 Global Goals set a roadmap to end extreme poverty by 2030. But the COVID-19 pandemic has hugely undermined progress on achieving these goals. That's why a coalition of UK charities have launched a campaign to get G7 leaders to make ambitious pledges to put the world on a different path, ahead of a crucial summit taking place in Cornwall this June. To find out more about the Global Goals and take action,
join us here
.
---
Walking around the deserted streets of Britain during the COVID-19 pandemic, some of the most obvious signs of humanity have come from what people have put in their windows.
Moments of solidarity were documented all over the country from drawings of rainbows expressing support for the UK's National Health Service to Black Lives Matter signs.
And on Thursday morning, you might have spotted something new in the homes of your neighbours. Up and down the country, people have been showing off illustrated handprints to send a powerful message about hope, unity, and a vision for the future.
It's part of a campaign called "Wave of Hope", organised by the Crack the Crises coalition, a group of nearly 100 UK charities, including Global Citizen, Save the Children, Oxfam, the ONE Campaign, and many more who have a collective membership of more than 12 million people in the UK.
Crack the Crises is calling on people to join the campaign by getting creative with their own paper handprints — as part of a swell of pressure calling on world leaders to work together for a fairer world. 
Related Stories: Desmond Tutu, Jane Goodall, Lenny Henry, Annie Lennox, and More Demand Britain Does More to Tackle Poverty, Inequality, and Climate Change
In June, leaders from Canada, France, Germany, Italy, Japan, and the US, will gather in Cornwall, England, for the G7 Summit — an annual conference to discuss the defining issues of the moment. Then in November, representatives from all over the world will come to Glasgow for COP26, the biggest climate summit since the 2015 Paris Agreement. 
The hands represent an idea: that if we're going to end the pandemic, tackle inequality, fight the climate crisis, and protect nature, we're going to need to do it together. 
We're a nation that unites when it really matters. We don't leave anyone behind.

Now, we must come together again to #CrackTheCrises: of COVID-19, injustice, and the climate crisis. Share the video and find out how you can take action here: https://t.co/HW466Nzx62 ✊ pic.twitter.com/NK8zv6JF5D

— Global Citizen UK (@GlblCtznUK) February 1, 2021
The "Wave of Hope" is supported by some of Britain's favourite illustrators.
Quentin Blake, the cartoonist behind many Roald Dahl books, and Nick Sharratt, the illustrator of works including The Story of Tracy Beaker, are joined by beloved artists including Lauren Child, Diane Ewen, and Jim Field.
If you head to a Waterstones bookstore this week, you can pick up one of their illustrations free of charge. And you can join in too: on the "Wave of Hope" website, you can download an art toolkit with their most famous drawings, including of Clarice Bean, Oi Frog, and Tracy Beaker, so you can colour them in and hang them in your window.
You can also add your postcode to the map of supporters around the UK, and will have an option to sign a letter to email to your MP.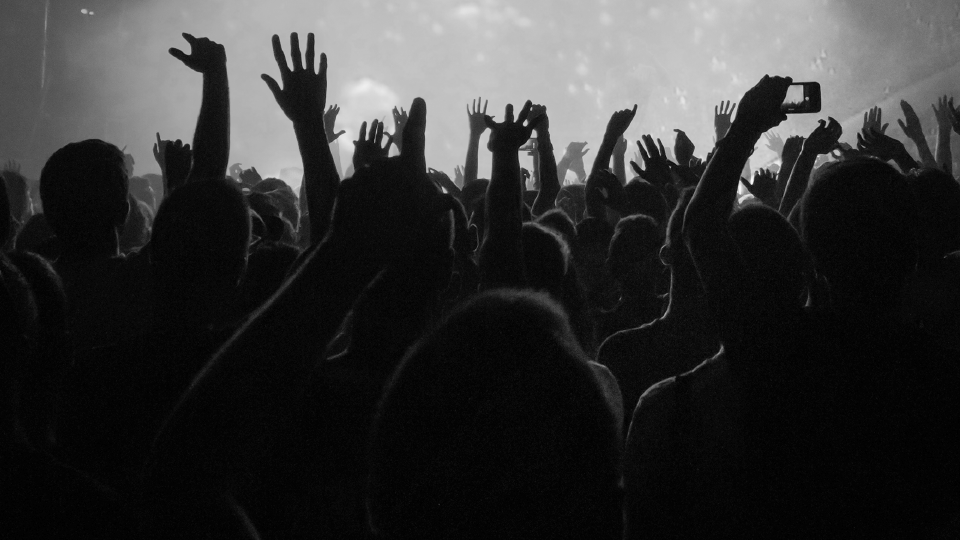 "I'm very glad to contribute to the Wave of Hope campaign," illustrator Nick Sharratt said. "World leaders have got to take proper measures to deal with the crises facing the planet, and we all need to galvanize them into action."
It's an immense opportunity for the UK, as hosts, to lead the world with ambitious commitments to end the pandemic — for example, by immediately sharing its 100 million surplus COVID-19 vaccines with low-income countries — while pressing forward to tackle inequality with funding for anti-poverty efforts, fight the climate crisis with concrete plans to reduce carbon emissions, and protect nature with pledges to protect land and sea.
In the runup to the G7 Summit, the Crack the Crises coalition has put forward a strategy to achieve these aims, including demanding the UK government reverses the billions in UK aid cuts, commits to debt cancellation, end support for fossil fuels overseas, and join the US in pledging support for a suspension of intellectual property rights around COVID-19 vaccines.
"This could not be any more urgent," said Marie Rumsby, Global Citizen's UK country director. "Boris Johnson promised to share Britain's surplus vaccines in February, but as of yet, nothing has come of it. It's absolutely critical that the UK uses the G7 as a springboard for immediate action — especially on health, poverty, climate, and nature."
"The 'Wave of Hope' campaign is about demonstrating the strength of feeling from the British public that these issues matter," Rumsby added. "It's a beautiful symbol of unity and hope, backed by firm demands from the Crack the Crises coalition that Global Citizen is delighted to support."