---
Why Global Citizens Should Care
Children living in conflict-affected areas can benefit the most when they receive learning opportunities. Without more funding for education, Venezuelan children won't have the tools and skills to overcome poverty and promote peace within their communities. You can join us in taking action on this issue here. 
---
While en route to Peru in order to flee Venezuela's humanitarian crisis, Daniel, a 5-year-old boy, said he loved school — and he missed studying.
Daniel is one of more than 4 million people who have escaped violence, poverty, and hunger in Venezuela since 2015, in what's considered the fastest-growing refugee crisis in the world. Most Venezuelan refugees have found asylum in neighboring Colombia and Peru.
The Venezuelan crisis began in 2010 due to the country's dependency on oil for much of the last three decades. Oil became the primary source of income for Venezuela, which caused other industries to suffer and ultimately led to an economic collapse. Nearly 90% of residents have been pushed into poverty as a result, and current president Nicolas Maduro has refused aid.
Global Citizen met Daniel in March at the Binational Center for Border Service, the Tumbes border center through which Venezuelan refugees cross from Ecuador to Peru. An estimated 500,000 Venezuelans migrated to Peru in 2018 alone. Daniel was traveling with his mother Oledyi, who was 4 months pregnant; his 3-year-old sister, Valentina; and his 18-month-old sister, Victoria. He said that when he grows up, he wants to work to help his mom and make sure she never goes hungry.
Since March, UNICEF announced that approximately 1.1 million children in Latin America and the Caribbean are in need of access to basic services and protection — or will be by the end of 2019 — due to Venezuela's crisis and related mass migration. 
Without support, conflict-affected children lose out on the chance to reach their full potential and rebuild their communities. Children in conflict-affected countries are more than twice as likely to be out of school compared to those in countries not affected by conflict, according to UNESCO. Girls living in conflict-affected areas end up suffering the most and are especially vulnerable when they lose opportunities to learn. Dropping out of school leads to higher rates of child marriage, exploitation, and trafficking. 
Children's education is one of the issues related to the Venezuela crisis that receives the least attention. Here are four things you should know about the situation.
1. Schools in Venezuela are struggling to keep their doors open.
Due to the economic crisis, families haven't been able to afford school supplies or enough food to feed their children so they can focus in class, according to Reuters. At the beginning of the 2018-2019 school year, teachers in Venezuela noticed fewer students in attendance than usual. According to Reuters, 3 million of the country's 8 million school-aged children have dropped out. 
Schools should offer safety and protection for children but in Venezuela, school buildings are falling apart and can't run efficiently. In the rural town of Caucagua, for example, a school didn't have power in September and the running water only worked three days a week. At another school in the border state of Tachira, one teacher told Reuters that they couldn't start the school year because they lacked inadequate sanitation and insufficient food. Students showed up at the school to eat because they weren't eating at home. The decline of public transportation has also made it more difficult for schools to receive the supplies they need and parents don't have a way to take children to class. 
2. Schools in host communities are beyond their capacity.
More than 1 million Venezuelans have gone to live in Colombia, and roughly half of Venezuelan children living there aren't in school. Near the border, schools are crowded. When teachers have to instruct too many children, they can't give each student the dedicated attention they need to thrive. 
Parents who can keep their children in school don't have the money to buy uniforms, supplies, and transportation, according to the Washington Post. The lack of public policies on migration in host communities is putting children at a higher risk of discrimination, violence, family separation, xenophobia, exploitation, and abuse, according to UNICEF. Venezuelan children are easy targets for criminal or armed groups and have reported being bullied by Colombian students.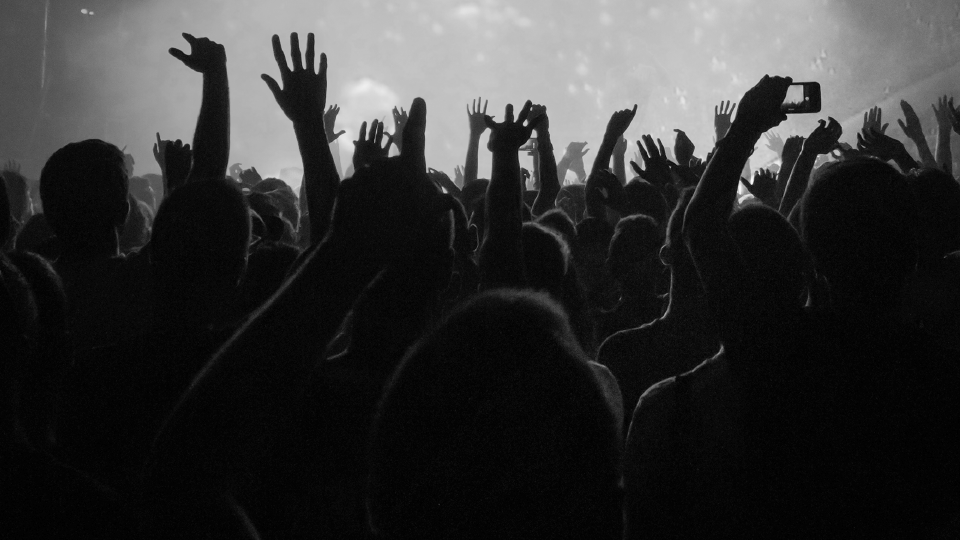 Venezuelan students walk into Colombia along the Tachira River, March 6, 2019. Thousands of Venezuelan children who rely on border bridges to attend school in Colombia are instead trekking across illegal pathways due to the rift between the two countries.
Venezuelan students walk into Colombia along the Tachira River, March 6, 2019. Thousands of Venezuelan children who rely on border bridges to attend school in Colombia are instead trekking across illegal pathways due to the rift between the two countries.
Image: Martin Mejia/AP
Even before the Venezuelan migration, the quality of education in Peru, where most refugees are seeking asylum, was considered poor because of inadequate infrastructure, outdated learning materials, and a lack of well-trained teachers. In March, the number of children who entered public school increased from 26,000 in 2018 to 34,000 children. Now the government is struggling to accommodate the influx of students with limited resources. 
Many children who have arrived in Peru without proper documentation are still going to class because school is mandatory in the country. But when they don't have proper documentation they are placed in grades below their education level and run the risk of falling behind, according to PBS's Cronkite News.
3. Venezuelan children are dropping out of school to work.
In June 2018, Colombia's child protection agency found that 350 Venezuelan children, especially those living near the Venezuela border, were victims of child labor over the span of three months. Children migrating without passports and work visas are more vulnerable to labor exploitation. 
Under Colombian law, children under 15 are not allowed to work but Venezuelan children are skipping school to help their families earn a living to get by. In the city of Cucata, young children frequently ask for money alongside their parents on the street, because finding enough money for food is a bigger priority than education.
4. Children affected by the Venezuelan crisis need more education funding.
In March, an official from Peru's Ministry of Education told Global Citizen that the biggest problem the government faces is how to cover the needs of the refugee community with its existing budget. The official asked for more support from the international and NGO community to offer protection and support to Venezuelan children and their families. 
The organization Save the Children is responding to the crisis along the Colombia-Venezuela border. It has set up child-friendly spaces to provide children with safe places to play and is facilitating community-based activities and mobile learning. The global fund Education Cannot Wait is bolstering initiatives in countries with Venezuelans on the move to help local education authorities accommodate new students, promote gender equality and inclusion, and train educators to teach students impacted by a crisis. UNICEF is ensuring Venezuelan children stay healthy by creating access to safe water and sanitation to reduce dangerous diseases, sending nutrition supplements, and delivering vaccines.
With less than 2% of all humanitarian aid allocated to education, advocates and organizations around the world are calling for more funding to continue the effort.