Whether celebrating Valentine's Day, Galentine's Day, or both holidays, that put love at the center, each marks the perfect opportunity to invest in some gifts for yourself, or loved ones, that give back to women around the world. 
Because while too many large-brands and industries take advantage of women, there are still the companies with social responsibility as beautiful as their products. 
Over 21 million people are currently forced into sex slavery, trafficking, or modern day slavery. Of those who are victims of sex slavery, 98% are girls and women often from the most disadvantaged regions with little other opportunity. Employment and education for girls can prevent sex slavery, and support programs can rebuild lives for victims. 
Here are 23 companies that sell gifts, like chocolate, jewelry, and  loungewear, that are helping girls and women around the world. 
---
Fashionable provides marginalized women in Ethiopia with the tools of leather making and business skills to transform their lives. Each of their products is named after stories of women who have overcome that they work with. For a Valentine's splurge that's worth it, check out this handcrafted leather tote bag. 
This successful woman-owned chocolate company is conveniently offering 20% off ahead of Valentine's Day. Plus it's organic, fair trade, non GMO, and owner and founder Kate McAleer even says her chocolate bars are healthy. They offer everything from drinking chocolate and original chocolate bars, to vegan options. 
These adorable dolls and knit toys are perfect for children, yourself, or a friend on Valentine's Day. Each purchase helps Syrian refugee women in turkey maintain their independence, earn a living wage, and join a community of support.
Founded by three refugee women, each candle is handmade by women artisans from Burma and Iraq who seek to provide for their families and earn a living wage. Their mission is to invest in women entrepreneurs to help end poverty. 
There is a powerful story behind these delicate gold necklaces, bracelets, and earrings. Each purchase goes to employment, care, counseling, and education for survivors of sex trafficking. Over 20 million people live in modern slavery but this company is helping lower that tragic number. 
This LGBTQIA friendly line of loungewear and lingerie truly fits all. Bluestockings goal is to provide inclusiveness for all genders, many of whom are excluded from the current limited options of intimate apparel. Bluestockings also donates to charities that support LGBT rights, and women's rights. 
Sudara PUNJAMMIES are pants made by women who've escaped sex slavery, or are working extremely hard to earn a living wage that enables them to stay out of the tragically too common sex trade in India. 
This jewelry brand claims 100% impact, and sustainable sourcing. Akola brings their production full-circle empowering and employing women artisans in Uganda. They also employ previously incarcerated women in Dallas, Texas, combating the stigmatization and challenges with employment women face upon re-entering society. 
Olivia Ray, 29, founded Rallier after watching the film "Girl Rising" and finding inspiration to help the 130 million girls out of school. A portion of every Rallier dress goes toward providing uniforms for girls in Kenyan slums to attend school. Rallier partners with Shining Hope for Communities to invest in girls' futures. 
Alex and Ani's Charity by Design offers unique bracelets for dozens of charities, including one for the National Network to End Domestic Violence. For each purchase, 20% of proceeds go to the charity each bracelet is connected with. 
Lingerie brand Lively teamed up and donated 1,500 bras for women in homeless shelter, Safe Horizon, which supports victims of trafficking, domestic violence, child abuse, sexual assault, stalking, and homelessness via Support the Girls. While this isn't exactly a shopping spree, donating menstrual products or bras to homeless women in honor of a loved one is a fantastic way to support women on Feb. 14. 
This jewelry company was born out of awareness of genocide in Cambodia in the 1970s, when 90% of the artisan community in the country were murdered. Women are also highly at risk for human trafficking in Cambodia. When Jessica Hendricks, founder of The Brave Collection learned this, she started an ethical way to empower female artisans, giving them a voice and place to express their work.  
Each pair helps send girls to university, and is handcrafted in Uganda providing income for more than 50 women in a country where nearly 20% of the population lives below the poverty line. Through Sseko 87 Ugandan girls have been able to get a college education.  
Through TOMS One for One model, each TOMS bag purchased directly impacts programs that provide safe births, and maternal health for women in India and other countries. TOMS supports programs and women like Zubaida Bai, who started ayzh, and a clean and low cost birth kit for women. So far, TOMS has helped provide 25,000 safe births for women around the world. 
This clothing brand preserves culturally significant patterns and traditions while employing women from India. All women who work for Symbology are able to earn a living wage, and are able to support their families, a rare effort in a region where some workers earn less than half of what they need to live. Bonus: this red cashmere scarf is on sale. 
Soko understands the challenges artisans around the world face today. Typically, artisans in the developing world make only 2%-3% profit for their work in large industries like jewelry. Soko creates an environment where disadvantaged artists, many of whom are women, can access to market trends, quality materials, and make 30% back for their work. 
This underwear company employs and empowers women in Columbia. Naja is also sustainable and uses limited water in making their products. As a final bonus, though their Underwear for Hope program, 2% of all purchases go to charities that support girls education in Colombian slums. 
This ethical clothing brand provides safe jobs, sustainable income, health care, and education to over 1,500 women, many of whom were previously trafficked, are HIV positive, survivors of domestic abuse and oppression, or have been homeless.  
While invented by two men in India, these clay water bottles are made by underprivileged women in Bangalore, India. Neer Patra works with REWA to provide fair work opportunities to give women a better life. 
This cookbook has everything from an introduction by Meryl Streep, to excerpts and inspiration from renowned chef Alice Waters, and political hero Aung San Suu Kyi. The book boasts 100 recipes and donates 100% of proceeds to the non-profit Women for Women International 
31 Bits was founded by six 21-year-old women who, back in 2008, called themselves "carefree waitresses and babysitters." A trip to Uganda by co-founder Kallie Doval led these young women to create a place where artisans from Uganda, and now Indonesia, can rise above poverty. They even have pink and red beaded bracelets out right now especially for BBFs to spread some Valentine's Day love.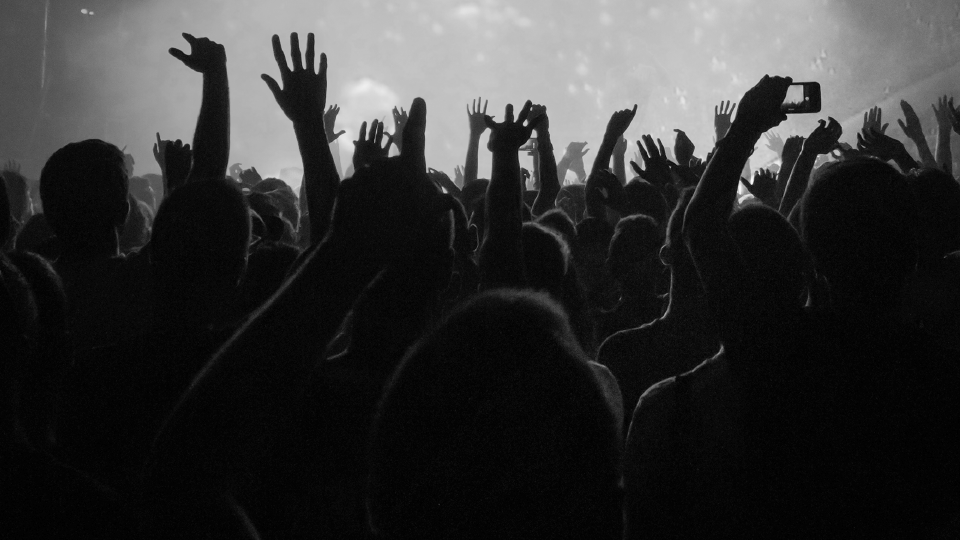 Global Citizen has been collaborating with Krochet Kids, a clothing brand that empowers women in Peru and Uganda. Each hat is handmade and signed by the woman who made it. Learn more about their impact here. And check out our heart-red beanie from Krochet Kids here.  
Indego Africa brings together crafts and artwork creating a beautiful and accessible hub for all women to invest in female African artisans. Though products are designed in New York, they are made in Uganda and Rwanda. All the profits from product sales go toward investing in education programs in communities where Indego Africa artisans and youth live.