Why You Should Care
Upskirting — the intrusive practice of taking a photo beneath somebody's skirt — is a flagrant symbol of gender inequality. It's finally illegal in the UK, thanks to the energy and determination of one young activist who's been fighting to change the law ever since it failed her.
Take action on sexist laws here.
---
It's still mostly men who make the law — and they carry themselves with a certain lack of style. The look is somewhere between Bill Murray's Frank Cross from "Scrooged" , every goblin in Gringotts, or the median of every actor in "The Office."
Then there's Gina Martin. Gina Martin is a creative, fashion blogger, avid traveller, occasional drummer — and just so happens to have changed British law at the same time.
She's the young activist who has made "upskirting" — the increasingly prevalent practice of taking a photo underneath somebody's skirt — illegal in England and Wales.
Take Action: Tell World Leaders to Redouble Their Efforts By Amending Laws to Prevent Sexual Violence
It all started in 2017.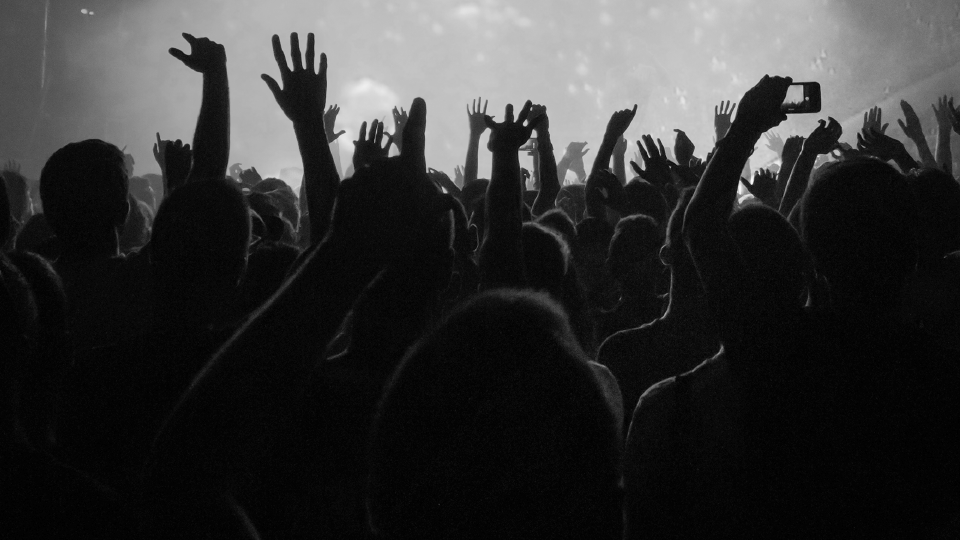 "I went to British Summertime with my sister," Martin, 27, tells Global Citizen. "It was about 30℃, and we dressed up — we couldn't afford to go a festival so it was all we could go to that year."
It was a beautiful day in Hyde Park, she said. But while Martin and her sister waited for The Killers to come on stage, two men started hitting on them. Martin politely asked them to leave her alone. But they refused to stop being pushy.
"About five minutes later one of them was standing in front of me on his phone," she says. "I saw over his shoulder a picture on Whatsapp taken right between a girl's legs of her crotch, up her skirt. I knew it was me straight away."
Read More: Make 'Upskirting' Illegal and Misogyny a Hate Crime, Urges UK Report
"I snatched the phone off him and held it up in the air," she says. "We got into a scuffle… then two people in the crowd pushed him away and told me to run, so I ran off with the phone in the crowd to get security and call the police."
But her attempts to hand the culprit to the authorities fell flat.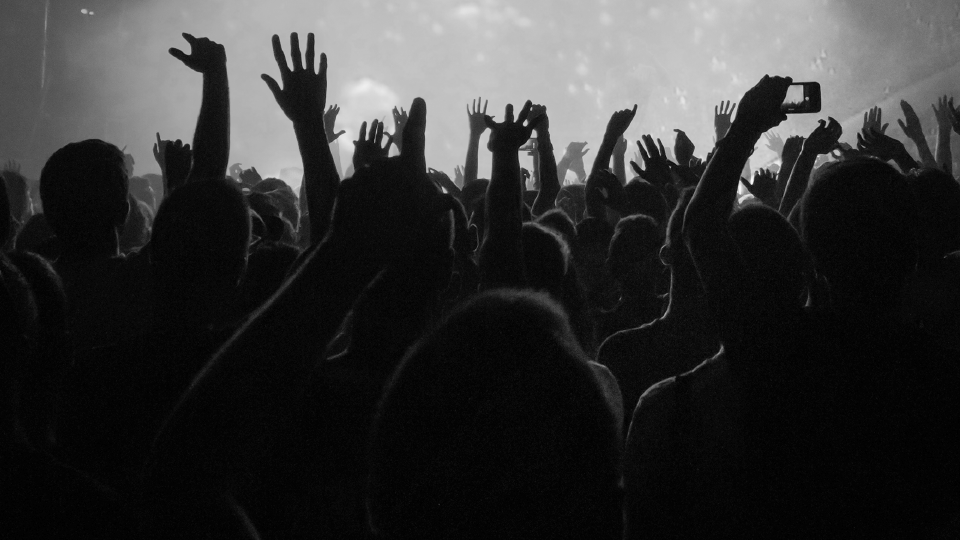 "When the police came they looked at the photo and asked him to delete it," she continues. "I was really upset by that point and didn't realise that was my evidence. They said that they'd seen the picture and it shows more than you'd like to show, but there's not much we can do — and that was it. They just said I should carry on with my night."
"Three days later they closed the case," she says.
It sparked months and months campaigning: the experience provoked Martin to kickstart a national movement urging the government to #StopSkirtingTheIssue and make upskirting a specific criminal offence.
And thanks to a year of early starts and gritty legwork — Martin woke up at 4 a.m. every day to work on the campaign before starting her full time job as a copywriter — it's caught a tidal wave of political momentum. It was then backed by Theresa May, and flew through the House of Commons as an official government bill.
A year ago today a man took upskirt photos of me.

A year ago I decided I wasnt just going to 'ignore it' anymore.

A year ago I began a campaign to make upskirting a sex offence.

Tomorrow my bill goes into committee.

Don't accept assault as 'part of life' as a woman.

♥️

— Gina Martin (@beaniegigi) July 9, 2018
First Martin fought to get a private members bill through parliament — a piece of suggested legislation by a non-government minister often intended to raise its profile rather than actually pass into law. All it takes is one objection to derail such a bill, and in this case it was controversially blocked by Conservative MP Christopher Chope.
"I was just really disappointed," Martin says. "But I was staying positive because I knew that although one MP can object to it, every other Conservative MP that I've met was behind it. So I knew that the ministers would help me push it through even though he would try and stop it. They said this wasn't the end of it. It was a big kick in the throat, but it wasn't the end of it."
Read More: British Schoolgirls Are 'Wearing Shorts Underneath Their Skirts' to Protect From Upskirting
Chope was widely condemned, and MPs draped underwear across his London office in protest. Back in his constituency, one woman staged a knicker bunting demo with the words: "No one should be able to photo my pants unless I want them to."
"It definitely made a bad day more bearable," Martin adds.
I've made a small protest of knicker bunting outside my MP Christopher Chope's constituency office #upskirting#Chope#shame#christchurch#knickerstochope#upskirtingbill 'no one should be able to photo my pants unless I want them to' pic.twitter.com/y5vjnpncpK

— Lorna Rees (@thegobbledegook) June 16, 2018
MPs teach Sir Christopher Chope an upskirting lesson. This is what his Commons office looks like this morning pic.twitter.com/39xeayyBYF

— Nigel Nelson (@NigelNelson) June 18, 2018
Upskirting is now a criminal offence in England and Wales. The legislation passed royal assent and became official on April 12.
The law is typically tied up in an often seemingly impenetrable establishment — but Martin has stormed the castle, and now calls from its lofty towers for more impassioned young people to join the fight. Her pleas erupt from her Instagram and Twitter profiles, a vibrant series of selfies edited with colourful brushstrokes and eloquent personal thoughts that disrupts the perception of a greying Westminster.
"For me, there's a real space for everyone to look at something they're not happy with — just take your talent, and try and change it," she says. "I'm good at social media, so when I took on upskirting I used social media to get the word out there. There's space for us all to do that, for us all to change things if we want to. It's just about who tries and doesn't stop."
"I stuck my mind to something and just didn't stop doing it until it got to the point where it was working," she adds. "That's the only difference. Democracy and changing things isn't just for people in power — the few — it's for everybody."
Martin has won fans in high places: Annie Lennox called her a "transformative change maker" on Instagram, while TV presenter Dermot O'Leary sent her a private message saying that "me and my wife love you, carry on!" But most importantly, Martin is eager to prove that everybody has the power to change the world around them.
"Microactivism is something we do every day," she says. "When we hear people being racist on the tube or making sexist jokes, and you don't laugh at the jokes, and you don't validate people to say these things, that's a form of activism to me, that's what changes things."
Read More: Upskirting Will Still Become a Crime Despite Attempt to Block It, Says UK Government
"It's something everyone can do — and that's the most important thing," she continues. "I'm not defining myself as this is all I do, it's just this is part of my life: trying to make the world a better place, because that's what we should all be doing if we have the opportunity to do that."
Gina Martin wants you to know that activism is for everyone: it can be a revolutionary lifestyle choice, a passion akin to travelling or writing, a creative outlet. Upskirting is finally illegal. But Martin's viral campaign has also revealed a more reflective truth: in 2019, with sheer willpower and the drive to leave your mark, anybody can become an architect for change.
---
Global Citizens of the United Kingdom  is a series that highlights Britons who dedicate their lives to helping people around the world. At a time when some world leaders are encouraging people to look inward, Global Citizen knows that only if we look outward, beyond ourselves, can we make the world a better place.​