This article has been updated on Aug. 19 2022 to include recent events.
The need for global unity has never been more urgent; not only is the world facing an unprecedented number of crises, but there are also emergency situations that have slipped through the cracks over the last year, not gaining enough attention or funding despite dire need. 
Not only are the COVID-19 pandemic, global inequality, and the climate crisis significant issues on their own, but they've also had a hand in exacerbating some of the critical conditions that the world's most vulnerable regions are experiencing. These include famine, insecurity, violence, and displacement. 
On Jan. 13, the United Nations announced it would be releasing $150 million in support of communities facing the world's most underfunded humanitarian crises. This announcement came in just after the launch of the Global Humanitarian Overview, an evidence-based assessment of humanitarian aid needed around the world. 
At the time, the overview, which was released by the UN Office for the Coordination of Humanitarian Affairs (UNOCHA), predicted that 274 million people would need humanitarian assistance in 2022. This was the highest predicted number in decades. As such, the overview concluded that $41 billion would be needed to aid regions affected by urgent crises.
This announcement was made before natural disasters hit Southern Africa at the beginning of this year and the food crisis worsened in the Middle East and North Africa, as a result of not having access to food imports due to the Russia-Ukraine war. You can learn more about that here.
The figures show global need is increasing, and underfunding of some of the world's emergency situations has come as a result. The UN took an important step with its announcement in January, ensuring that regions previously left behind will be prioritized this year. 
Although each underfunded crisis is unique to its region, the situations can be divided into five categories: displacement, conflict and insecurity, natural disasters, economic instability, and drought and food insecurity. Some of the affected regions are experiencing more than one of these factors simultaneously, highlighting the interconnectedness of these global issues and resulting in a truly dire situation. 
These are some of the most urgent, yet underfunded crises the world is facing in 2022. 
Displacement and Refugee Crises
1. Syria
The Syrian refugee crisis is one of the worst in the world, and the situation is only getting more severe. Conflict and violence in Syria has been ongoing since 2011, and has been escalating to new heights ever since. Currently, there are an estimated 13 million people displaced, (6.9 million people of which are internally displaced in the country), and over 50% of Syrians are living in extreme poverty.
According to a study funded by the European Union and conducted by the Center for Operational Analysis and Research, despite the extended crisis, funds for aid have remained stagnant, meaning the crisis is significantly underfunded.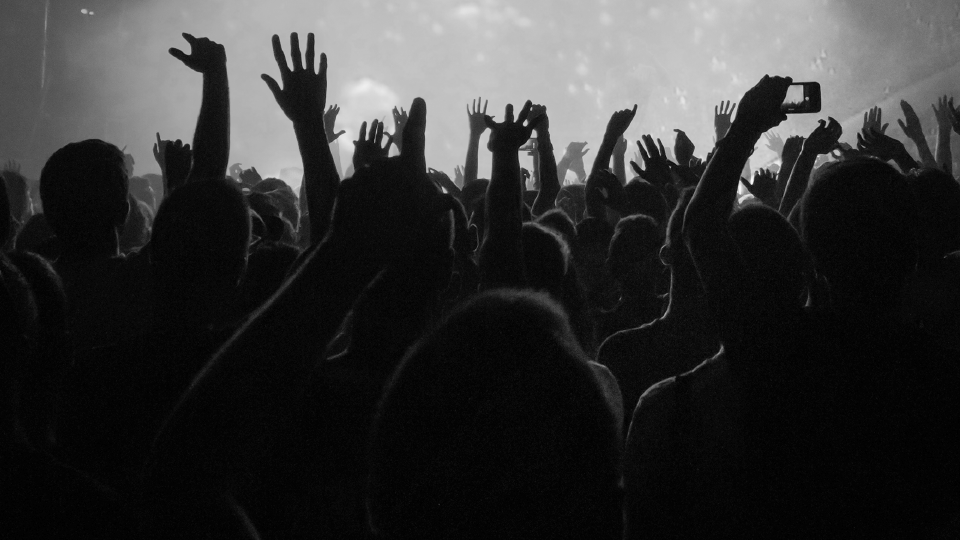 Syrian women wait for donated food to be distributed in a refugee camp for displaced people supported by the Turkish Red Crescent in Sarmada district, north of Idlib city, Syria, Nov. 25, 2021.
Image: Francisco Seco/AP
Conflict and Insecurity
2. Myanmar
While Myanmar's political conflict and insecurity topped headlines in 2021, the UN has identified it as one of the regions that requires a boost in funding. Myanmar has seen political unrest as a result of a military coup. The military took over the country's leadership in April 2021 and declared a state of emergency following the country's last set of democratic elections, in which the incumbent president, Aung San Suu Kyi won by a landslide.
This happened due to the military allegedly holding strong support for the opposition. Mass protests, violent crackdowns, growing displacement, and economic instability have since washed over the country. The Myanmar Humanitarian Needs Overview (HNO) estimates that a total of 14.4 million people, including 5 million children, are in need of assistance this year following the incessant unrest. 
3. Burkina Faso
According to the United Nations Population Fund (UNFPA), conflict in Central Sahel and in Burkina Faso is one of the world's fastest-growing emergencies. Insurgent attacks occurred in the region in 2021, with jihadist violence resulting in nearly 600 people killed between January and April 2022 – triple the number in the same period in 2021.
Such attacks have been plaguing the country since 2015, and have shown no signs of stopping as as attacks this year have already seen nearly 2,000 civilians killed. Currently the country is facing mass displacement as a result of violence, and impacted citizens are struggling to access basic necessities such as water and food. The World Food Programme also estimates that over 3.4 million people are facing acute food insecurity, with the UN warning the country is "one step short of famine". 
4. Sudan
Sudan's people have been fighting for democracy since 2019 and, while things started looking up towards the end of that year with a transitional government being put in place, the end of 2021 saw the government being overtaken by a military coup. So far, 2022 has seen pro-democracy protests arise, as well as continued unrest in the country as it tries to establish a functional government, affecting the safety and security of citizens.
What's more, Sudan has also had ties in the ongoing Tigray war, with hundreds of thousands of civilians fleeing Ethiopia for Sudan in search of safety. The country has seen a huge influx of refugees over the last two years, despite its own political violence that it is currently grappling with. Food and water is also scarce for those seeking refuge, and internal displacement is increasing within the country.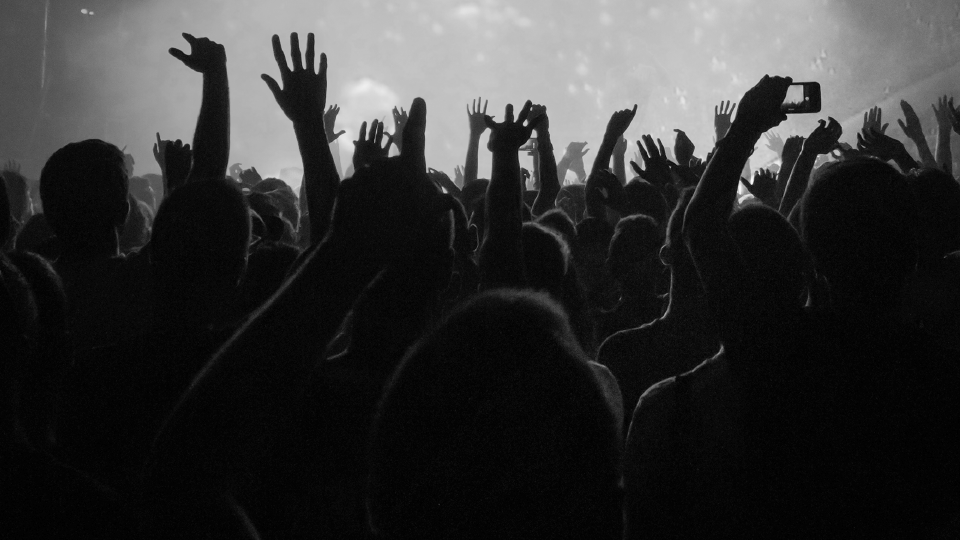 Tigrayan refugees gather in front of their shelters at Hamdeyat Transition Center near the Sudan-Ethiopia border, eastern Sudan, March 24, 2021.
Image: Nariman El-Mofty/AP
5. Ethiopia
Ethiopia's Tigray region has been in the throes of war since the end of 2020, and the humanitarian crisis is only worsening. The ongoing civil violence is between the regional government — the Tigray People's Liberation Front (TPLF) — and the national government of Ethiopia over who should rightfully lead the region. You can learn more about the conflict in our breakdown here. 
The violence has continued to escalate since 2020, taking the lives of innocent civilians, and resulting in a serious displacement crisis. Refugees from Eritrea, who had escaped conflict and insecurity in their own country, have now been put at risk with the ongoing violence in Ethiopia's North — where Ethiopians from the area have been forced to seek asylum themselves. Women and girls in the country are also in significant danger, and humanitarian aid organizations have frequently had trouble with accessing the region to help those most in need. 
Natural Disasters
6. Democratic Republic of the Congo
The year 2021 was rough for the DRC, as it faced a slew of issues that threatened the safety and well-being of the country's citizens. Alongside ongoing political violence and three Ebola outbreaks in one year, the DRC bore witness to an unprecedented natural disaster. 
In late May last year, these issues compounded as 450,000 citizens were forced to flee their homes after Mount Nyiragongo erupted. The natural disaster killed at least 31 people, destroyed hundreds of homes, and left hundreds of thousands of citizens displaced.
As recently as July 2022, attacks by armed groups have left 11 people dead and 250 homes looted and burned. Today, 5.6 million people are displaced.
The DRC's political violence also remains a huge concern, which you can read more about here.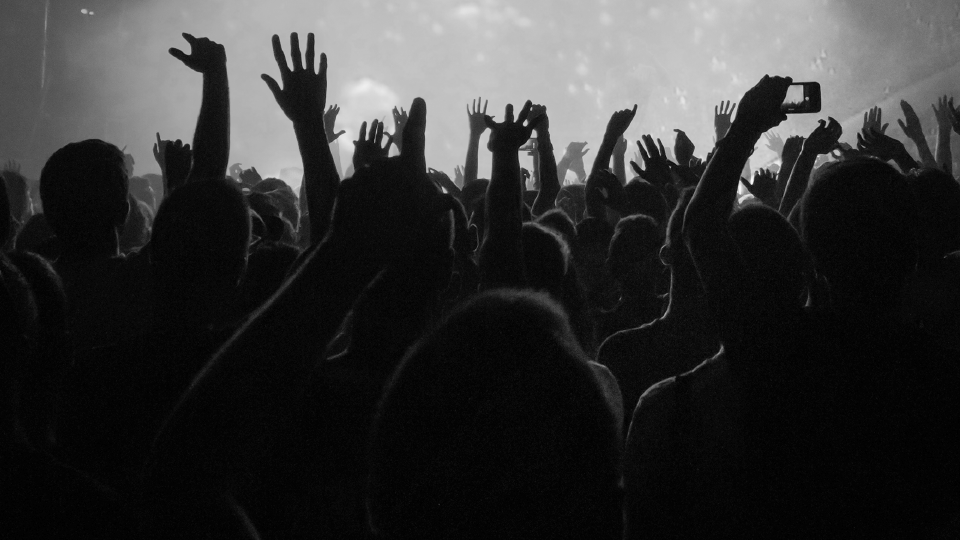 Residents flee Goma, Congo on May 27, 2021 , five days after Mount Nyiragongo erupted.
Image: Moses Sawasawa/AP
7. Haiti
August 2021 saw Haiti being hit with a devastating 7.2 magnitude earthquake that impacted approximately 650,000 citizens, and killed just over 2,200 people. Before the fatal disaster, the country was facing protests against government corruption, following the assassination of Haitian President Jovenel Moïse in July 2021. This impacted Haiti's economic situation, resulting in food and fuel shortages. 
Fast forward to 2022, and the country is still reeling from the impacts of the earthquake. Funding towards Haiti has become complicated as a result of the corruption, with citizens and aid communities calling on funders to be strategic and intentional about the ways they intend to assist the country's needs.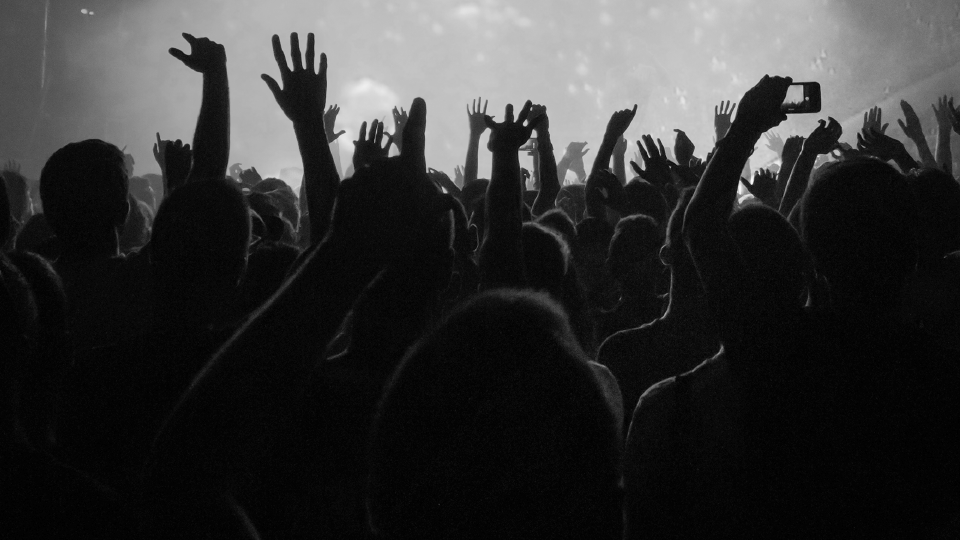 A worker stands on a truckload of corn flakes donated from the AAA political party to residents in the gang-controlled Bel Air neighborhood of Port-au-Prince, Haiti, Oct. 5, 2021.
Image: Rodrigo Abd/AP
8. Mozambique
Mozambique has been hit over and over again by natural disasters over the course of the last three years. In 2022, the country has already faced a slew of environmental emergencies as it was hit by three tropical storms back to back, just weeks apart. Tropical storm Ana, cyclone Batsirai, and cyclone Gombe struck the country in the first three months of 2022. Tens of thousands of homes have been destroyed, and more than 100 people have died, with Ana killing 88 people, Batsirai at least 20, and Gombe's recent death count at 15 people. This comes as Mozambique has still not entirely recovered from cyclones Idai and Kenneth, which the country experienced in 2019.
The natural disasters have also impacted surrounding countries such as Madagascar and Malawi, destroying infrastructure, killing hundreds of people, and leaving thousands displaced.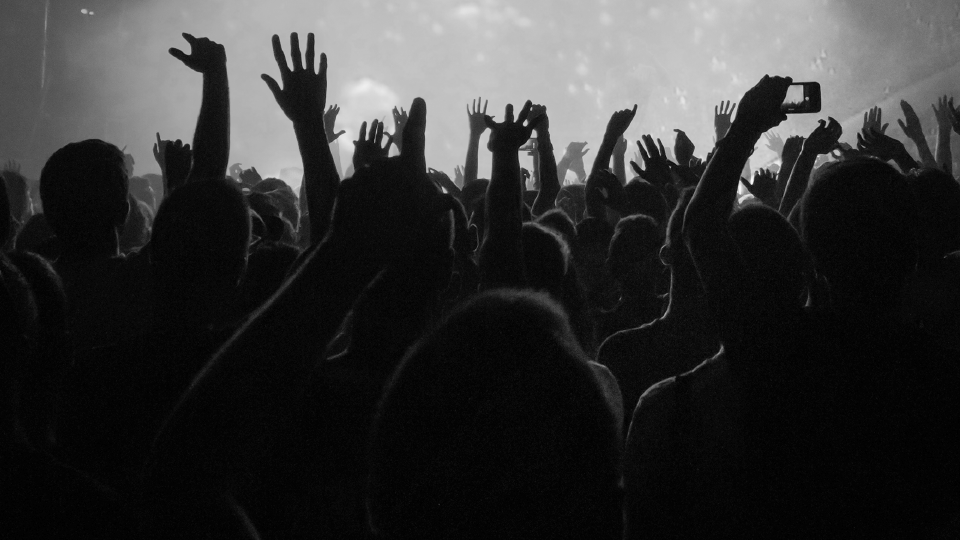 A woman washes her clothes in a flooded residential area in Nhamatanda, about 100km west of Beira, March 21, 2019. A week after Cyclone Idai lashed southern Africa, flooding still raged as torrential rains caused a dam to overflow in Zimbabwe.
A woman washes her clothes in a flooded residential area in Nhamatanda, about 100km west of Beira, March 21, 2019. A week after Cyclone Idai lashed southern Africa, flooding still raged as torrential rains caused a dam to overflow in Zimbabwe.
Image: Themba Hadebe/AP
Drought and Food Insecurity
9. Kenya
The heartbreaking image of six malnourished and dehydrated giraffes that had died as a result of Kenya's drought gained international attention in December. Kenya's Northern region has been experiencing a severe drought since the end of 2020, and it has been affecting agriculture, food production, and access to water for hygiene. The Guardian reports that farmers have lost up to 70% of their livestock, and are struggling to make ends meet. 
The drought has been reported on by international outlets, but is still massively underfunded and under-supported as a result of aid agencies putting a large focus on neighboring countries in crisis, Ethiopia, and Somalia. As a result of the drought, over 2 million people have been pushed into severe hunger including 1 million children who are malnourished.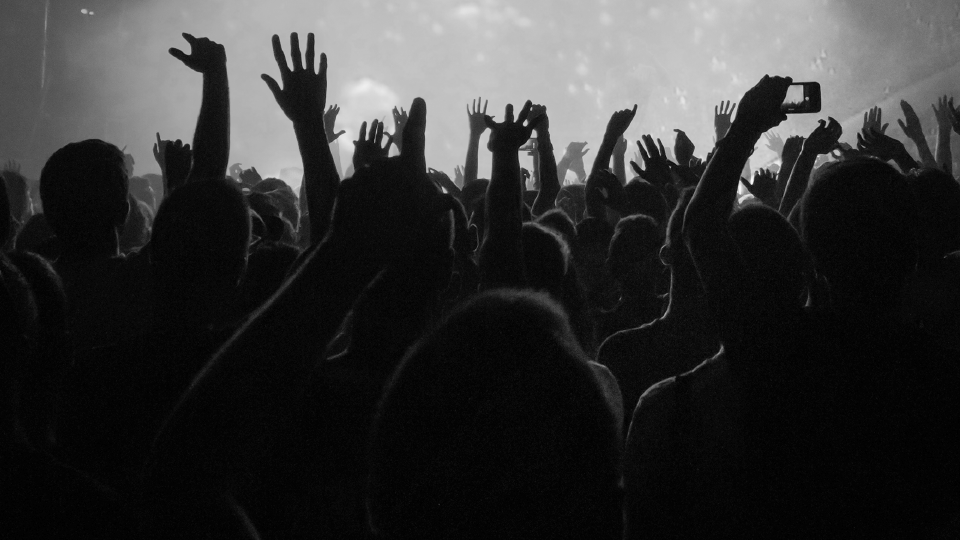 Kenyan women of Somali origin wait with their containers for a water distribution from the government near Kuruti, in Garissa County, Kenya, Oct. 27, 2021.
Image: Brian Inganga/AP
10. Lake Chad
Lake Chad has been drying up, not only resulting in difficulty to access water for communities across seven African countries, but also inciting violence and conflict over the natural resource. 
Over the last five decades, over 90% of the Lake Chad Basin has dried up, and as a vital source of water for several African communities — who are water-dependent for fishing, agriculture, and public use — tensions are high between those in need of access who are unwilling to compromise.
The UN reported that as a result of the violence, 10 villages were burned to the ground, and dozens of people lost their lives in the intercommunal violence. The agency also estimated that the situation could only worsen as a result of climate change, and that it would need just over $240 million to support those affected by the crisis.
11. South Sudan
Not only is the country experiencing one of the most critical refugee crises in the world, but as a result of conflict and climate change, South Sudan is also facing a significant food shortage and rising hunger rates. As the world's newest country marked 10 years of existence in 2021, it also witnessed 7.2 million people being on the brink of or experiencing famine. 
The country has been ravaged by a political civil war since 2013, which has put millions of lives at risk and caused people to flee the nation. The war has also led to an incredible food and aid shortage in the country, this on top of its experiences of severe droughts and floods in 2019, which impacted the country's food supply.
Economic Instability
12. Lebanon
Lebanon is facing one of the worst economic depressions the world has seen in decades, and the World Bank estimates that the crisis is among the top 10 most severe crises since the mid-19th century.
The country has been experiencing what the World Bank calls a "deliberate depression" since 2019, as banks have imposed controls over who can withdraw money, and how much money they are allowed to withdraw. This comes after the banks themselves had been loaning funds to the state, a move that has resulted in the country drowning in debt.
The explosion in Beirut in August 2020 only added to the worsening situation, increasing the need for humanitarian aid as citizens lost their homes, schools, and places of employment.