Two little words — "me too" — seem to have taken over social media in recent months, opening the door for tens of thousands of women around the world to share their stories being sexually harassed and assaulted.
And now even the United Nations has weighed in on the conversation.
During two panel discussions held on Wednesday to commemorate the upcoming International Day for the Elimination of Violence Against Women, the issues of sexual violence against women and the social norms that have enabled it to proliferate were front and center.
Take Action: Sign this petition to #LeveltheLaw and empower girls and women around the world!
"Note the momentum already created by the movement 'Me Too'," UN Under-Secretary-General and Executive Directory of UN Women, Phumzile Mlambo-Ngcuka, said. 
"We want to find our voices together with you, to speak louder, and to speak together, and to leave no one behind," she added.
"Leave no one behind," is the theme of this year's International Day for the Elimination of Violence Against Women, which will take place on Nov. 25.
UN officials and activists were joined in the morning's discussions by members of the film and television industries — fitting, given that the "me too" movement took off after the New York Times brought to light several accounts from women who had been sexually harassed by famed film producer Harvey Weinstein over the last few decades.
Read more: The Very Good Reason People Are Posting 'Me, Too' All Over Social Media
Ane Crabtree, the costume designer of "The Handmaid's Tale" — the hit series about a totalitarian society in which women are oppressed — even bravely shared her own "me too" statement.
"I am one of the 'me toos' in a huge crowd of courageous women saying 'me too'," Crabtree said on the panel. 
She added that her work on "The Handmaid's Tale" gives her "a vehicle to, at the age of 53, right some wrongs that happened to [her] at the age of 3 and 4 and 8 and 20 and again and again."
The room was filled with women and men alike in orange scarves, a show of solidarity with the UN's initiative to #OrangeTheWorld.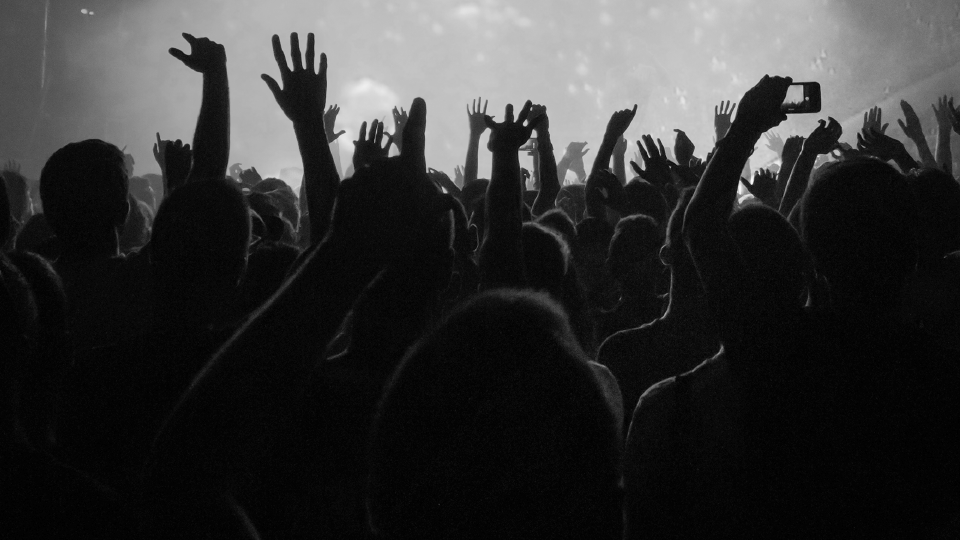 Image: Photo: UN Women/Ryan Brown
"We shine today the color orange, which is symbolic of the bright future we wish for every girl and woman," Mlambo-Ngcuka said.
That future is one in which girls in developing countries need not be afraid of encountering violence when they go to use the bathroom or make their way to school. It is one in which women are free from harassment in the workplace. And one in which laws offer equal protections to both men and women.
Global Citizen campaigns to #LeveltheLaw and eliminate all forms of gender-based discrimination from legislation. You can take action here to ensure women and girls are seen as equal under the law.
When laws are biased "women begin to accept that this is the way life is and there is no recourse," Mlambo-Ngcuka said. She continued, highlighting legal imbalances, "When a woman is killed by her partner, it's called a crime of passion. What passion?! When a man is dead, it's murder."
But the conversation was a hopeful one.
Over the last two months, the discussion around gender-based violence has remained active in the media and online as more women in politics, in entertainment, and in tech come forward with allegations each day. And panelists urged everyone to keep the conversation going.
"You can't have any kind of education without understanding the problem," Bruce Miller, the creator of "The Handmaid's Tale" said. "Let us know...when we do something terribly offensive, let us know."
Read more: After More Than 500K Women Tweeted #MeToo, Men Are Responding With 4 Words
His sentiment was echoed by his colleague Crabtree who said she was reminded of the post-9/11 phrase "if you see something, say something."
"Women have great power...to change what came before" and now that this conversation has begun, she encouraged people to keep it going.
In his opening remarks, the UN Secretary-General, António Guterres, emphasized the UN's Sustainable Development Goal of eliminating violence against women by 2030.
The World Health Organization estimates that 35% of women worldwide have experienced physical or sexual violence at the hands of either a partner or non-partner. Approximately 38% of women who are murdered are killed by their intimate partners, the WHO reported. 
And around the world 200 million girls have undergone female genital mutilation, more than 700 million girls and women were child brides, and 120 million girls have been forced to have sex or perform other sexual acts, according to UN women.
"Every woman and every girl has the right to a life free of violence," Guterres said, adding that "while [violence against women] continues, we will not achieve the 2030 goal."
But that goal can't be reached with just women working toward it. While women are their own strongest advocates, the effort must be a joint one panelists said.
"Women must shatter the glass ceiling, the glass ceiling must be removed — it's been too long a journey that we've traveled and are still traveling," Mlambo-Ngcuka said. "Women have really given it their all from generation to generation, but this burden [of change] has to be shared."