Why Global Citizens Should Care
The UN's Global Goal 3 calls for countries to take action that supports good health and well-being. During the COVID-19 pandemic, this goal has never been more important and nations globally are learning lessons about public health messaging and strategies. Defeating the pandemic will require global collaboration and partnerships too. You can join us in taking urgent action to tackle COVID-19 here.
---
As England braces for another full national lockdown due to rising cases of COVID-19, it's hard to see an end to the pandemic in sight. Scotland, Wales, and Northern Ireland are also enforcing their own versions of additional restrictions of varying degrees.
Although it's hard to make clear international comparisons because of the huge variety in data collection and the amount of testing different countries are doing, most analysis so far has concluded that the UK has indeed fared quite badly compared to other nations in terms of the impact COVID-19 has had. It has a higher number of cases and deaths than nations of a similar size and economy in Europe, for example.
Confirmed deaths from coronavirus in the UK stood at 46,853 by Nov. 3 2020, according to the Department of Health, and over a million cases have been recorded since the pandemic began.
That's approximately 4,000 more reported deaths than on the entire African continent, where reported deaths were said to exceed 43,000 from COVID-19 by Nov. 3, according to the World Health Organization's Regional Office for Africa (WHO Africa). The continent has recorded over 1.7 million cases.
Considering the size of the population across Africa's 54 nations — 1.2 billion — and the fact that it houses the majority of the world's poorest countries, the relatively low number of COVID-19 deaths in the pandemic so far has come as huge relief.
Ever since the first case on the continent was identified, scientists and health experts have been extremely concerned that African countries with the weakest health systems would be completely overwhelmed by the spread of the virus, leading to a devastating death toll.
Dr. John Nkengasong, the director of the Africa Centres for Disease Control and Prevention (Africa CDC), described in a recent interview with the Financial Times that he felt "shock" in February, seeing the virus overwhelm hospitals in relatively wealthy nations like Italy. Many noted that South Sudan, for example, had only four ventilators available to serve a country of 11 million people, fewer than it has vice-presidents (five).
There are a number of reasons why Africa's 54 countries have seen fewer COVID-19 deaths than other parts of the world, including its own strong response to fighting it. 
1. A young population 
No age group is completely safe from coronavirus and it's important to remember that young people can get critically ill from catching it, but the most vulnerable age groups are people over 70. Globally, most of the people who have died have been over the age of 80.
Africa's population is young — more than 60% of people are under 25, the WHO says, and the median age is just 19. By comparison, the median in the UK is 40.
Experts say this is a factor that has helped. "We have [in Africa] about 3% of the population aged over 65 years," Dr. Matshidiso Moeti, the regional director of WHO Africa, told the BBC.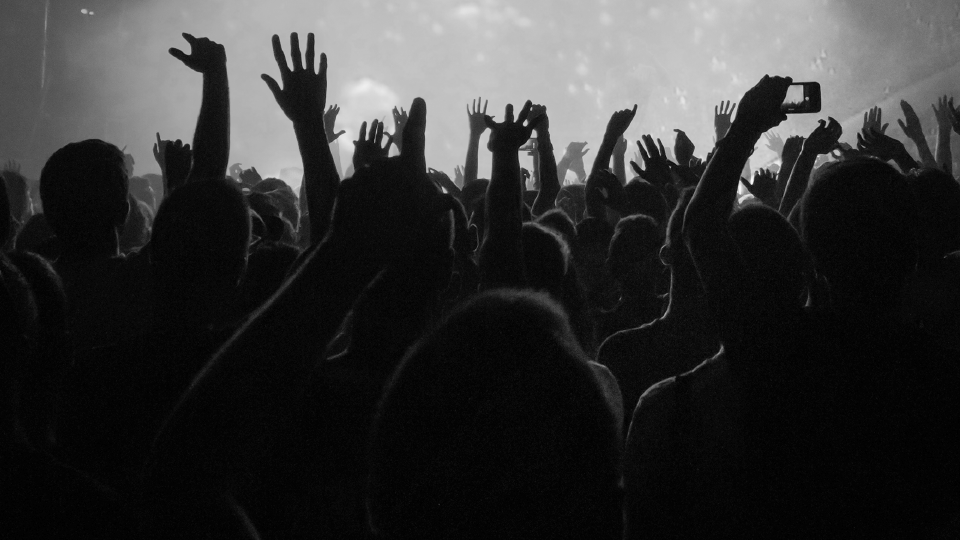 Children attend class in Fada, in east Burkina Faso.
Children attend class in Fada, in east Burkina Faso.
Image: © Frank Dejongh/UNI388526/UNICEF
She added that older people in Africa are less likely to live in care homes — sites where the spread of coronavirus in the UK has been devastating — and that has helped too.
"One of the big drivers in Western countries is that the elderly people were living in specialised homes and these became places where the transmission was very intense," Dr. Moeti said.
2. Virus control measures and experience fighting infectious disease
Africa has had to deal with a higher burden of deadly infectious disease outbreaks compared to other regions. While the UK has seen flu outbreaks, it hasn't had to deal with something as deadly or infectious as COVID-19 for a long time.
In recent history there was the 2014-2016 Ebola outbreak in west African countries, which was the largest and most complex outbreak of Ebola since the disease was first discovered in 1976.
Many experts say that previous challenges like that put many African countries in a position of high alert when COVID-19 began spreading around the world.
1/7 Early in February 2020, @_AfricanUnion & @AfricaCDC convened an emergency meeting for AU Member States MoH to discuss & endorse the Africa Joint Continental Strategy for #COVID19, underpinned by coordination, collaboration, cooperation & communication.https://t.co/d0KbNG8NNOhttps://t.co/oTqI0PEpxv

— John Nkengasong (@JNkengasong) October 24, 2020
Dr. Nkengasong, the director of the Africa CDC, told the BBC there was a "joint continental effort" to put in place early interventions. They focused on "scaling up testing and following up contact tracing, and very importantly masking."
Some African countries like Rwanda cancelled international flights and many banned mass gatherings quickly. Without COVID-19 testing yet available on a mass scale, countries like Ethiopia checked 40 million people's temperature by May and checked their travel histories, to better understand the level of potential coronavirus disease in the population and prevent it spreading.
Denis Chopera, a public health care expert at the Africa Research Institute, told Wired magazine that in South Africa, where he is based, contact tracing systems were already in place to trace tuberculosis outbreaks, and those systems "were repurposed to combat COVID-19." 
3. Community efforts 
Health experts across the continent knew that prevention would be key as in most countries, there wouldn't be enough hospital beds to go round during a peak of the pandemic.
Therefore community initiatives with a big focus on prevention have played a crucial role. Buckets of water and taps were placed outside workplaces in west Africa — a technique that was used during the Ebola crisis, to increase handwashing; and bus conductors began spraying passengers hands with sanitiser before they got on to travel in large cities like Nairobi, Kenya.
A fightback against misinformation — another lesson from Ebola —  helped to properly inform the population about how to avoid infection too.
This proved helpful. A survey conducted in 18 African countries in August by the Partnership for Evidence-based Response to COVID-19, a nonprofit health initiative in African Union member states, found that public support for safety measures was high: 85% of respondents said they wore masks in the previous week, the BBC reported.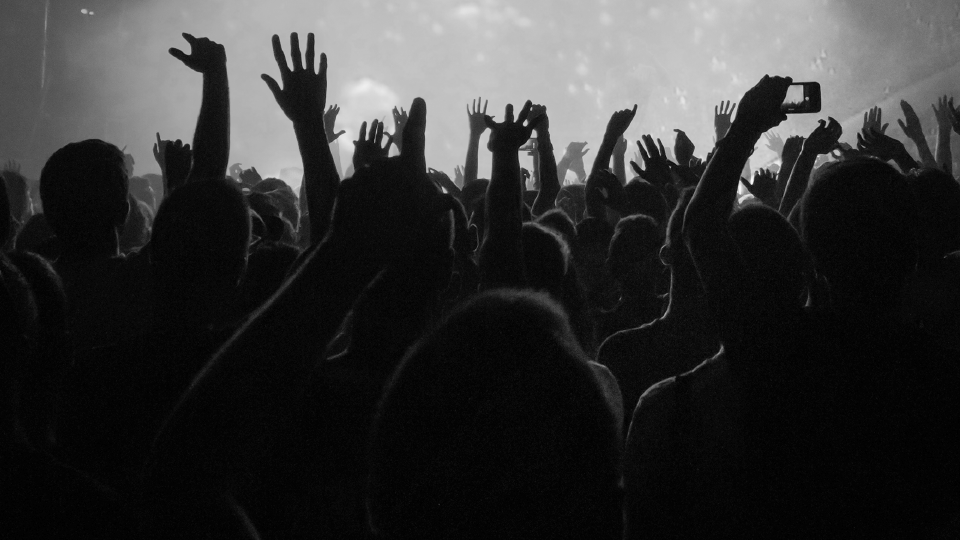 A health worker hands out leaflets on how people should protect themselves from the new coronavirus, in Lagos, Nigeria, March 31, 2020 as the city faces a two-week lockdown with residents told to stay in their homes.
A health worker hands out leaflets on how people should protect themselves from the new coronavirus, in Lagos, Nigeria, March 31, 2020 as the city faces a two-week lockdown with residents told to stay in their homes.
Image: Sunday Alamba/AP
4. Possible higher immunity
A theory put forward by some scientists is that some populations in Africa have higher immunity to coronaviruses — which is part of the same family of diseases that cause the common cold. Environmental factors such as crowded conditions in big cities mean that colds have spread more easily in the past and therefore people have a more robust immune system. 
"It seems possible that our struggles, our poor conditions, might be working in favour of African countries and our populations," Prof. Shabir Madhi, South Africa's top virologist told the BBC.
"Another possibility is that regular exposure to malaria or other infectious diseases could prime the immune system to fight new pathogens, including SARS-CoV-2 [COVID-19]," Yap Boum, a microbiologist from Médecins Sans Frontières (Doctors Without Borders), told the journal Science. 
5. Warm climate 
Studies have shown that while the virus spreads in all weathers, its spread is accelerated in colder climates.
A study conducted by researchers in the University of Maryland in the US found a correlation between temperature, humidity, and latitude, and the spread of COVID-19, the BBC reports.
They found that countries in Africa away from the tropics — the area around the equator which is the hottest — have been worse off than those that experience the warmest climates.
6. Data 
Like many other regions around the world, the collection of accurate, up-to-date data on the spread of COVID-19 has has not been achieved across Africa. It's something to bear in mind.
A fairly sharp increase in cases on the continent in the four weeks up to Oct. 25 has been attributed to better data collection, the BBC reports, including previously unreported cases being included in South Africa. In late May, a special envoy for the WHO in Africa, Samba Sow, warned there could be a "silent epidemic" masking a higher number of deaths. 
However, it can't be the only factor. Dr. Nkengasong, from Africa CDC, is adamant that the better than expected results in Africa so far is not down to a lack of data on the virus concealing the reality. 
"We may not have been picking up all the cases, just like in other parts of the world... but we are not seeing people around the continent falling dead on the streets or mass burials going on," Dr. Nkengasong said.