---
Why Global Citizens Should Care
Coronavirus is affecting people all around the world and preventing it from spreading further requires global partnerships that promote good health and well-being for all people. You can join us in taking urgent action to tackle COVID-19 while protecting the rights of the world's most vulnerable people through our Together At Home campaign here.
---
When COVID-19 started spreading from China and Asia to other parts of the world, some experts wondered why the pandemic was seemingly slow to hit Africa.
Health experts are particularly concerned about the pandemic's now escalating spread to Africa, with weaker health facilities and existing issues like migration, food instability, and lack of water and sanitation, meaning that coronavirus could have a disproportionate impact on the continent.
As one African country after another has announced positive cases of COVID-19, followed by deaths, African leaders and organisations like the World Health Organisation (WHO) have highlighted that African countries need to do everything in their power to flatten the curve.
Flattening the curve means slowing down the spread of infection, so that health systems aren't overwhelmed with cases all at once.
Many countries around Africa and the world are doing this through lockdowns, travel bans, self-isolation, social distancing, and campaigns that promote hand-washing, following the guidance of the World Health Organisation.
Sub-Saharan Africa, the World Economic Forum (WEF) said on its website, needs to act aggressively to prevent infections.
The continent is experiencing the double burden of diseases: in addition to dealing with these endemic infectious diseases, health systems in Africa are facing non-communicable diseases, the WEF said. 
As a result, the health systems are stretched thin to begin with, and there is very little room to absorb the COVID-19 pandemic. Despite these challenges and potential threats, African nations have acted fast to try and contain outbreaks.
As well as lockdowns and curfews, some countries are also offering social and financial support. In Rwanda, for example, 20,000 households in Kigali will get food parcels delivered to their doorsteps. President Paul Kagame said this is aimed at helping the city's most vulnerable people through the current lockdown.
But while launching swift measures aimed at preventing further spread of COVID-19, it's also important to remember that some African countries have managed and beaten outbreaks before — strengthening their response to COVID-19.
"One of the strongest improvements we have seen when compared to the Ebola outbreak in West Africa in 2014, is the coordination and support from WHO AFRO, the Africa Centers for Disease Control, and the West African Health Organisations," Chikwe Ihekweazul, director-general of the Nigeria Centre for Disease Control, told Al Jazeera.
Here are four things that Africa can teach the world about combating a health crisis.
1. Community-based interventions help overwhelmed health systems
"You have come together to confront the defining health crisis of our time. We are at war with a virus that threatens to tear us apart — if we let it," Director-General of the WHO Dr. Tedros Ghebreyesus told G20 leaders, speaking at an extraordinary G20 Leaders Summit focused on COVID-19.
He added: "This is a global crisis that requires a global response."
Anthropologist Paul Richard wrote in African Arguments that the world will do well to look to West Africa for guidance on how to manage COVID-19.
"Communities experiencing Ebola in West Africa in 2014-15 rapidly learnt from scratch how to cope with a deadly new infection, and this provides the rest of the world with important information on strategies to address novel disease threats more generally," he said.
Richard added that COVID-19 could be considered a family disease, because most infections happen in the home.
"Restrictions on travel can slow the spread of the disease, but it also helps if individuals and families understand infection pathways and implement domestic precautions," he said.
He added: "This is something in which West Africans confronted by Ebola have had much experience."
The role of communities was also noted by the World Health Organisation (WHO) as one of the ways in which the Ebola outbreak in the DRC was ultimately contained. However, the WHO stated on its website, there can't be a one size fits all approach to community engagement.
"Each community is unique, and engagement has to be hyper-contextualised to affected communities," the statement added.
2. Effective communication is as important as prevention and treatment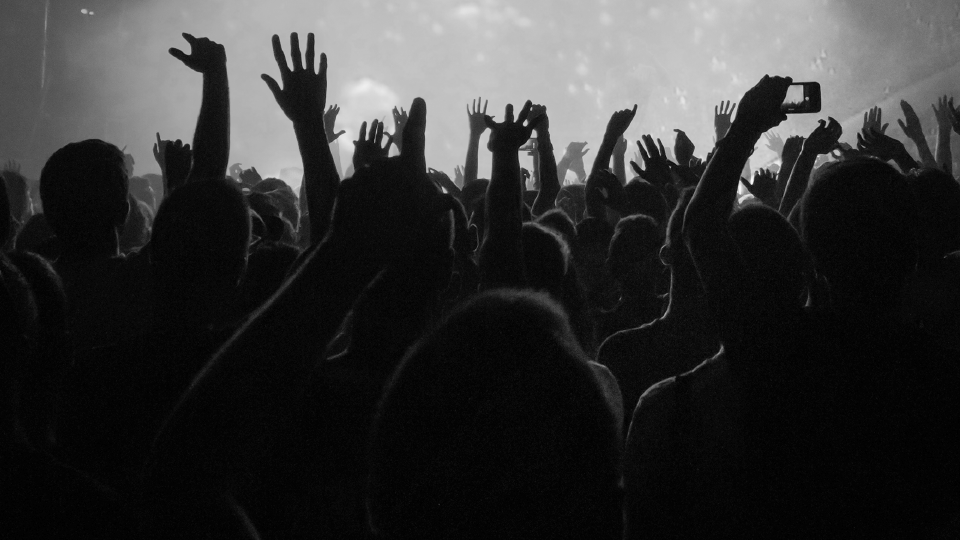 A health worker hands out leaflets on how people should protect themselves from the new coronavirus, in Lagos, Nigeria, March 31, 2020 as the city faces a two-week lockdown with residents told to stay in their homes.
Image: Sunday Alamba/AP
There has been fake news about COVID-19 from the onset of the global outbreak. It's s been said on social media that children and black people are immune to the virus, for example, neither of which are true. Other fake news has claimed drinking black tea can prevent infection.
Andrew Pattison, digital business solutions manager for the World Health Organisation, has warned that false information is "spreading faster than the virus".
"A great deal of the uncertainty about COVID-19 is linked to the misinformation that is circulating about it — particularly misrepresentations of risk to the public, who react more fearfully when kept from the facts," the World Economic Forum said on its website.
Writing for CNN, Daniel Speckhard, president and CEO of Corus International, a group of international humanitarian organisations said: "Those of us who have been responding to Ebola are now turning our attention, resources, and expertise to COVID-19."
Speckhard said there should be regular fact-based communication as a way to "aggressively push back against rumour and disinformation".
He added that allowing misinformation to spread has been a major stumbling block in urging communities affected by Ebola in the Democratic Republic of Congo (DRC) to work with health organisations.
In South Africa, spreading false news about COVID-19 is a criminal offence, with police on Sunday arresting a man for spreading fake news online.
"The arrest of this suspect as well as at least six other suspects that have been arrested for creating such videos and posting fake news should be a reminder that the security forces enforcing the regulations to contain the COVID-19 virus have the capacity and capability to identify those responsible for such transgressions, however long it may take," said the police in a statement.
3. Using technology to strengthen response to COVID-19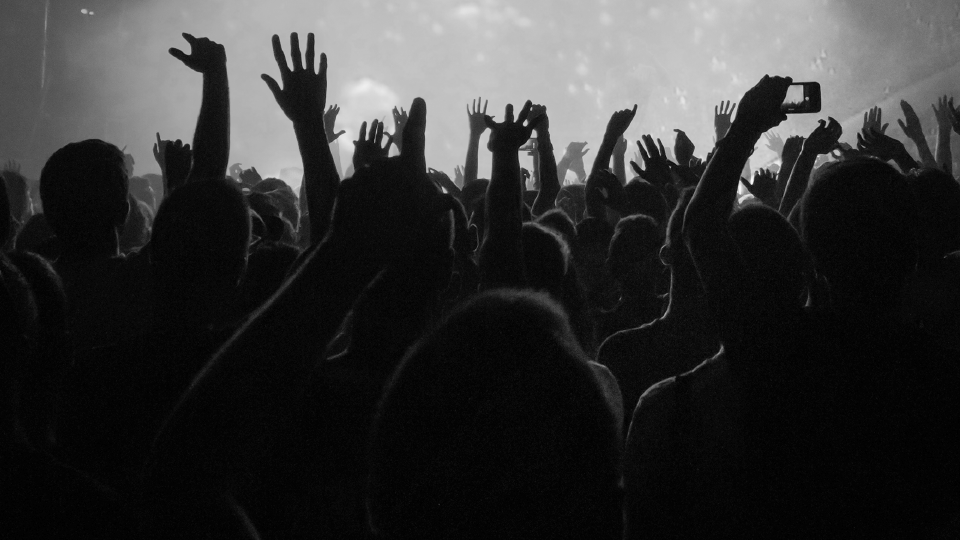 Residents watch as police and National Defense Forces search for a business they thought was illegally open in Johannesburg on March 30, 2020. South Africa went into a nationwide lockdown for 21 days in an effort to control the spread of the coronavirus.
Image: Jerome Delay/AP
"Finding reliable information in the digital age is already challenging enough, even more so during a global pandemic when fake news, misinformation, and hyperbole are rife," said the World Economic Forum on its website.
In South Africa, which has put on what the BBC called a "ruthlessly efficient fight" against COVID-19, digital tools were among the first systems put in place to manage the COVID-19 outbreak.
There is also a dedicated government website that's updated with official COVID-19 news and information.
Within a week of the first case in the country, the Department of Health had launched a WhatsApp support line. WhatsApp is the most widely used social media app in South Africa with nine out of 10 internet users in the country active on the platform.
The use of WhatsApp was adopted by the WHO on March 20, with the creation of dedicated messaging services in Arabic, English, French, and Spanish. The service had reached 10 million users within three days of its launch.
Andy Pattison, manager of digital solutions at the WHO, said: "We want to give everyone a democratisation of health messages."
He added: "More messages to more channels to more people, that's what we are trying to do. The coronavirus has just acted as a catalyst to get a lot more things done quickly."
4. Protecting health workers is a priority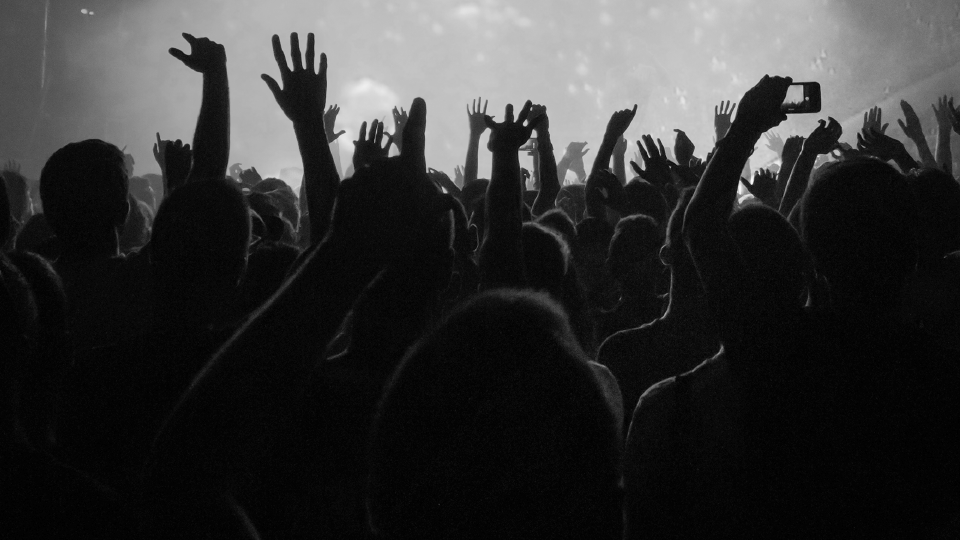 Medical workers prepare to test people for COVID-19 in a mobile testing unit in Yeoville, Johannesburg on April 3, 2020 in South Africa.
Image: Shiraaz Mohamed/AP
In March, the World Health Organisation (WHO) called on industry and governments to increase manufacturing personal protective equipment (PPE) by 40%.
The WHO also warned against severe shortages of the PPE that health workers need, noting that this lack of equipment is putting lives at risk.
"Health care workers rely on personal protective equipment to protect themselves and their patients from being infected and infecting others," the WHO said.
"But shortages are leaving doctors, nurses, and other frontline workers dangerously ill-equipped to care for COVID-19 patients, due to limited access to supplies such as gloves, medical masks, respirators, goggles, face shields, gowns, and aprons."
Speckhard said another lesson from the Ebola outbreak is the absolute necessity of protecting healthcare workers.
"We saw too many cases of heroic doctors, nurses, and others become infected with Ebola from the patients whose lives they were trying to save," he said.
He added that healthcare workers were 21 to 32 times more likely to contract Ebola than the general population during the West Africa Ebola outbreak in Guinea, Liberia, and Sierra Leone.
"With this novel coronavirus, health care workers will face similar risks at work, and will likely be required in many cases to continue treating patients even without the most rudimentary protective measures," he added.
You can join the global efforts against the COVID-19 coronavirus pandemic by urgent taking action through our Together At Home campaign.You can urge world leaders to step up funding to global health efforts; learn more about the virus and how to keep yourself healthy; and urge leaders to protect the rights of refugees and the world's most vulnerable people; among other actions.
You can see all of Global Citizen's COVID-19 coverage here.
Related Stories