Why Global Citizens Should Care  
The UN's Global Goal 3 is about ensuring good health and well-being, and calls for universal health care coverage. This UK aid-funded project has had a huge impact on reducing the numbers of children from dying from entirely preventable causes, showing just what a difference free access to health care makes. But there's so much more to do. Join us to find out more about UK Aid take action to achieve the UN's Global Goals here.
Every year, hundreds of thousands of children in Nigeria do not live to see their fifth birthday, often because of vulnerability to diseases that are entirely preventable and treatable.
According to the Nigeria Demographic Health Survey the under-5 mortality rate in Nigeria was 132 per 1,000 live births in 2018 — meaning that 1 in 8 Nigerian children never reach the age of 5. By comparison, in England and Wales, the infant mortality rate is 3.8 per 1,000 live births.
Part of the issue is that in remote, rural communities, families are often unable to access health care centres in time for their children to get treatment.
That's what happened to farmer Ntom Emmanuel, who spoke to the nonprofit Christian Aid about his experiences with access to health care.
He described how, when his 3-year-old daughter Laadi contracted malaria, he wasn't able to take her to hospital because flooding during the rainy season had cut off their route.
Without access to medicine, he resorted to giving his daughter herbal remedies, but she didn't survive. By the time he raised the necessary funds for medical care, and when the river subsided so he could carry her to the health centre, Laadi was too weak to respond to treatment, he said.
Now Emmanuel works with a Community Development Committee set up by Christian Aid's Partnership for Improved Child Health (PICH) project.
He volunteers to give advice to other families in his situation; informing them about the free health care available. He has also helped to construct bridges so the community is less isolated, and is better able to reach larger health centres when there is flooding.
Christian Aid ran the project from September 2016 to September 2019, working with local health organisations in Nigeria's south-west Benue State, to target diseases like malaria, pneumonia, and diarrhoea. Benue State has child mortality rates above the already high national average for Nigeria, the NGO explains.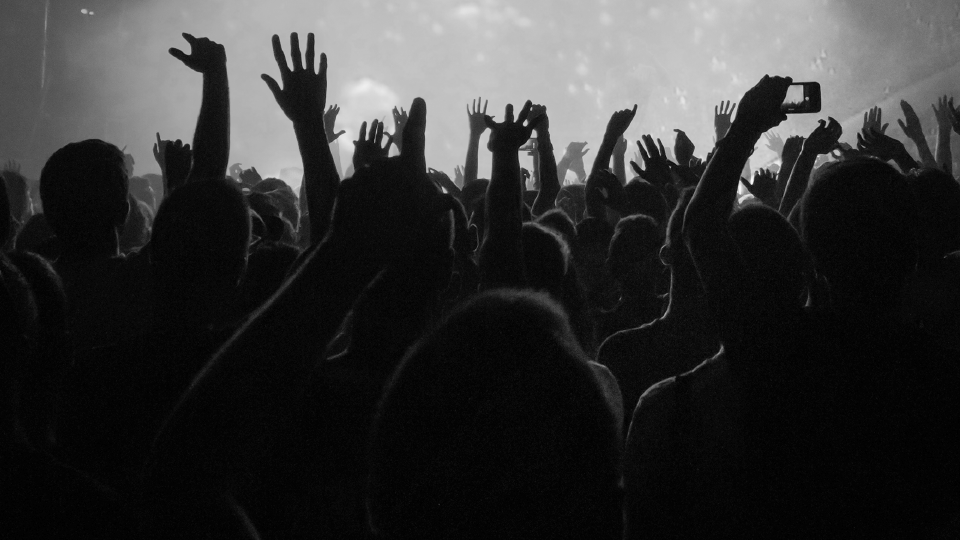 Image: A community health worker for the PICH project in action. Christian Aid/Olusegun Oladejo.
Their model during the 3-year programme was about bringing health care to people, rather than forcing families to travel long distances for straightforward care.
By training almost 1,000 local people to provide treatment at home, they "aimed to provide faster treatment for simple issues, creating faster referral and more capacity at the health centre to deal with complicated issues," the charity explained.
The project was match-funded by UK aid — the UK's budget allocated to overseas development and ending extreme poverty — and reached over 369,000 infants with lifesaving treatment, and provided training to nearly 1,000 community health workers to continue their work.
They worked with the local Jireh Doo Foundation and Ohonyeta Care Givers to provide the training — together treating 210,000 under-5s for malaria, 60,000 for pneumonia, and 51,000 for diarrhoea.
Like Emmanuel, Monica and Oga Ejeh also had an infant daughter who died from malaria because they were too far from their nearest health facility, but when their 6-month-old son Sunday contracted the same disease, they were in a better situation.
Because of the PICH project, a Christian Aid-trained community health volunteer was available to test Sunday for malaria and provide a course of treatment, Sunday recovered, and is now 18 months old.
"Whenever I think of the free services and medicines provided by Christian Aid, I always remember my daughter, she would have been here now," Monica told the charity.
Christian Aid is now advocating at a national and state level in Nigeria to establish a legal framework for health insurance coverage, and is calling on the government to sustain and finance the PICH programme beyond the current funding. To date, this has resulted in the signing of the national and Benue State health insurance bills, the organisation said. 
---
This story is part of a new series from Global Citizen called "UK Aid Works" — a collection of stories about health care development projects supported by Britain's aid budget, collated by Action for Global Health UK (AfGH), an influential membership network convening more than 50 organisations working in global health.
In September, the Department for International Development (DfID) merged with the Foreign Office (FCO) to form the Foreign, Commonwealth, and Development Office (FCDO). At a time when the future of poverty-focused aid is under threat, it's crucial that we hold onto programmes like these that focus on the world's most vulnerable people. These stories are about the types of initiatives that we must strive to protect. You can check out more stories like this here — and call on the foreign secretary to ensure that aid is transparent and accountable here.