---
Why Global Citizens Should Care 
For children living through the traumatic events of conflict and crisis — losing their home, their friends, their family — the safety, stability, and hope of being able to access education is a lifeline. Education Cannot Wait exists to reach the 75 million children who are in urgent need of educational support in conflict and crisis settings every year. You can join the movement by taking action here to thank the UK for its pledge, and help support UN Global Goal 4 for education. 
---
Britain has pledged to help an estimated 600,000 children living in conflict zones access an education. 
For many of the children reached, with a focus on girls particularly, it will mean they have a chance to go to school for the first time. 
Prime Minister Boris Johnson announced the £90 million in UK aid funding during the G7 summit, which was hosted in France this weekend. 
"Innocent children suffer the most from the brutal reality of life in the world's most dangerous countries," said Johnson. "I'm determined to ensure that all children have a chance to succeed — no matter where they are born." 
"It is only through equipping the adults of tomorrow with learning and skills that we will break this cycle of instability," he added. "Everyone benefits from a world where girls have the same opportunities as their brothers."
Alok Sharma, the UK's international development secretary, added that the aid support would "have a transformative effect" on the lives of some of the world's most vulnerable children. 
Thanks @DFID_UK & @BorisJohnson for committing £90M to @EduCannotWait! 🙌

We're proud to see the UK continue to lead on vital education services for kids facing conflict & crisis. Now it's time for the rest of the world to follow suit. Over to you @FranceDiplo@USAID@Irish_Aid! pic.twitter.com/TnCY8W4KDh

— Global Citizen UK (@GlblCtznUK) August 25, 2019
The funding will support the work of Education Cannot Wait (ECW), the global fund for education in emergencies that the UK helped to set up in 2016, in some of the world's most dangerous and unstable countries. 
Every year, 75 million children living in war zones and protracted-crises settings are in urgent need of educational support — but there's an annual funding shortfall of over $8.5 billion. 
And while many countries have increased their humanitarian spending, education still accounts for less than 2% of global humanitarian aid, according to the UK's Department for International Development (DfID). 
ECW exists to transform how education reaches children in emergency settings, aiming to reach all crisis-affected children and young people with safe, free, and quality education by 2030 — in line with the UN Global Goal 4 for education. 
Global Citizen works to support ECW by calling on Global Citizens to raise their voices in support of children unable to access education, and urge world leaders to step up to the mark in ensuring every child can go to school. 
Since February this year, more than 100,000 Global Citizens have taken action in support of our Education Cannot Wait campaign, to tell world leaders like Boris Johnson why getting children in school matters. You can take action and lend your voice to the campaign here. 
In April 2018, Johnson — in his then role as foreign secretary — also spoke out on the Global Citizen stage in London in support of girls' education, at an event exploring how the UK and the Commonwealth are empowering girls in times of crisis.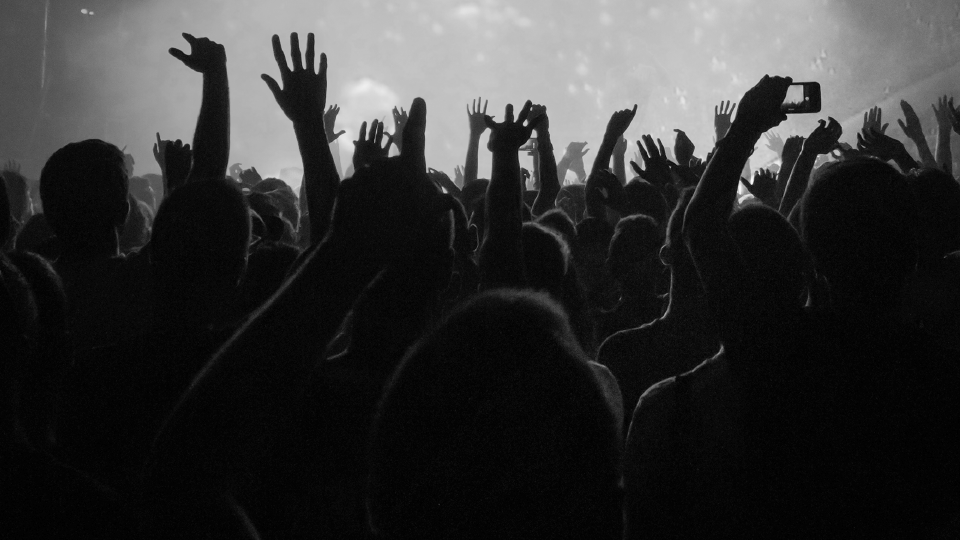 Image: Global Citizen
When making the announcement on Sunday, Johnson urged other G7 countries to dedicate more of their aid budgets to education too, with a particular focus on girls living in conflict areas. 
The G7, meaning the Group of Seven, is an intergovernmental economic organisation made up of the seven largest economies in the world: Canada, France, Germany, Italy, Japan, the UK, and the US. 
The summit in Lyon brought together G7 leaders to tackle some of the world's biggest issues, with a major theme of the 2019 summit being tackling inequality — and according to Johnson, equality can't be achieved without a global commitment to girls' education. 
A focus on conflict areas is particularly important, given that conflict and violence can so easily prevent a child from getting the education they deserve, and thereby limiting their employment opportunities throughout their lives. 
One in four children globally who are out of school are living in countries that have been hit by conflict, humanitarian emergencies, and protracted crises — and the majority of children being left behind are girls. 
If she lives in a conflict area, a girl is more than twice as likely to be out of school. Meanwhile, by secondary school, girls and young women living in conflict are nearly 90% more likely to be out of school than those in other countries. 
In total, global gender inequality is estimated to be costing the world economy some $12 trillion a year — and girls' education and improving women's employment access is vital in unlocking this economic opportunity.
During the weekend's summit, as part of the effort to improve global equality, Sharma also announced new UK aid funding to support female entrepreneurs in Africa — to help train and mentor them in business management. 
He announced £30 million of UK aid funding, enough to provide up to 10,000 female entrepreneurs with essential training and mentoring; to start partnerships with up to 30 banks across Africa, helping to bring down the cost and incentivise lending to thousands of women; and to transform women's job opportunities and boost economies. 
The funding is part of a financial package worth over £200 million ($251 million) contributed by the G7 countries this weekend to help support the African Development Bank's Affirmative Finance Action for Women in Africa (AFAWA) initiative.
Africa is home to the highest concentration of female entrepreneurs in the world. But, despite this, women face much greater barriers to starting their own businesses than men.
According to DfID, this is because women aren't granted the same opportunities as men when it comes to accessing further education, getting business loads, signing contracts, and owning property — all because of their gender. 
And yet, research shows that women typically reinvest up to 90% of their income in family and community building areas like education, health, and nutrition — compared to just 40% for men — meaning that investing in women and girls benefits everyone.