Why Global Citizens Should Care
The UN's Global Goals aim to end extreme poverty and its root causes by 2030. But in Yemen, a civil war has decimated health systems, provoked widespread hunger, and killed almost 250,000 people. It's a conflict that requires immediate aid. Yet the UK has reportedly decided to cut assistance by half. Join our movement to
take action
to raise your voice for aid and help achieve the Global Goals.
---
The reality of UK aid cuts were always going to look like this: the most vulnerable, marginalised human beings on the planet paying the price for political decisions made in Westminster.
Over the coming months, the cuts will take many forms. It will undoubtedly mean less food packages for countries locked into famine, fewer medicines for children suffering from preventable diseases, and less support for vital gender equality interventions like education, family planning, and financial empowerment.
But in the here and now, it means millions of pounds less in support for Yemen, a country ravaged by what the United Nations has called the world's worst humanitarian crisis.
Yemen has been locked in a bloody civil war for years. The consequences for its people have been devastating: millions displaced, half of all health care facilities shut down, and 80% of its entire population needing aid just to survive.
And just a week after the UK was criticised by Oxfam for prolonging the conflict by continuing to sell arms to Saudi Arabia, repeatedly accused of using those weapons to bomb innocent civilians, it is now under fire for cutting aid to the country by over half.
The UK's decision was made apparent at a UN pledging conference for Yemen on Monday.
A global appeal for $3.85 billion in support yielded just $1.7 billion from international donors like the UK. Almost 50,000 people are already starving to death in Yemen, according to the UN. At some point this year, 16 million — half of Yemen's population — will face hunger.
"Millions of Yemeni children, women, and men desperately need aid to live," said UN Secretary-General António Guterres. "Cutting aid is a death sentence."
"The best that can be said about today is that it represents a down payment," Guterres added. "I thank those who did pledge generously, and I ask others to consider again what they can do to help stave off the worst famine the world has seen in decades."
A week after the Foreign Office told us Britain would continue to sell weapons to Saudi Arabia despite America pausing it has announced a slash in aid to starving Yemen. https://t.co/e5uJ8nNDis

— Krishnan Guru-Murthy (@krishgm) March 1, 2021
In November 2020, UK Chancellor Rishi Sunak announced that UK aid would be slashed from 0.7% of the country's Gross National Income (GNI) to 0.5%, despite legal protections to maintain that previous spending level. 
That meant the world's poorest people would lose out on billions of pounds worth of investment that was supposed to be spent on tackling extreme poverty — defined as living on less than $1.90 a day.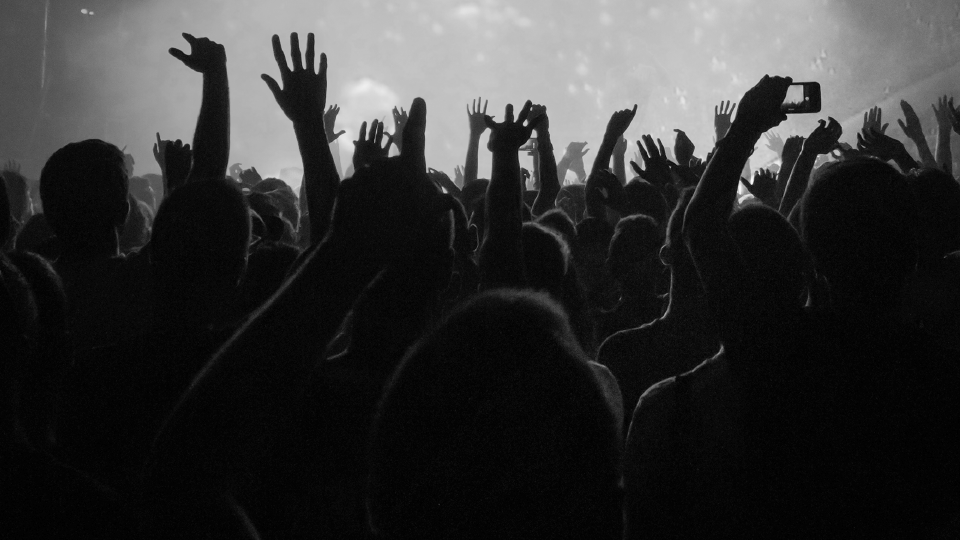 Kids living currently in the IDP camp of Ammar Bin Yasser are pictured in April 2020 in Yemen.
Kids living currently in the IDP camp of Ammar Bin Yasser are pictured in April 2020 in Yemen.
Image: © UNI324037/UNICEF
It was lambasted by the four UK prime ministers preceding Boris Johnson: Theresa May, David Cameron, Tony Blair, and Gordon Brown, the latter of which said the lives of 100,000 children could be lost that would otherwise have been saved.
The grim truth of those cuts is now starting to filter through: for Yemen, a decrease of 54% from last year's pledge of £160 million to just £87 million in 2021.
The UK just slashed millions in #UKAid for Yemen, on the brink of the world's worst famine in decades — all while continuing to sell billions in arms to Saudi Arabia, prolonging the conflict and endangering more lives.

This is unconscionable. Take action: https://t.co/XdaTnnTlgopic.twitter.com/vHNBxew3Js

— Global Citizen UK (@GlblCtznUK) March 3, 2021
Political parties across the spectrum condemned the news. Green MP Caroline Lucas called the decision a "moral outrage", while prominent Conservatives, including former health secretary Jeremy Hunt, connected the decrease in funding for Yemen to the wider UK aid cuts.
"The government had made an unimaginable decision … in the middle of a global pandemic," said Andrew Mitchell, the Conservative former international development secretary. "This decision will condemn hundreds of thousands of children to starvation."
While the UK continues to fuel the conflict in Yemen by selling weapons worth billions to Saudi Arabia, both the US and Italy have suspended arms sales in 2021.
"The devastating nature of these cuts will result in lives lost and is a direct consequence of the UK's decision to slash aid spending across the board," said Annabelle Roberts, digital campaigns manager at Global Citizen. "To come at the same time as the UK's authorisation of billions in fresh arms sales to Saudi Arabia is unconscionable and the opposite of the actions the UK should be taking on the world stage."
---
Dominic Raab, the UK's foreign secretary, has previously said that Britain should be a "force for good in the world." But these aid cuts do exactly the opposite. Help us call on Boris Johnson to reverse these catastrophic decisions immediately by sending an email to your MP right here.