---
Why Global Citizens Should Care
Leaders from around the world are working to achieve the United Nations' Global Goals and end extreme poverty by 2030. Global Citizen Prize will honor leaders across government, business, entertainment, philanthropy, and more, who are taking action to create a world we want to live in — a world that is fair, just, and equal for all. You can join us and take action to help celebrate activism and end extreme poverty here. 
---
Human rights lawyer and gender equality activist Trisha Shetty believes strong leadership is more needed now than ever before. 
Between the COVID-19 pandemic and climate change, inequality is rife, Shetty, the founder of the Indian women's rights organization SheSays told Global Citizen. 
For the past two years, Shetty has joined the selection committee for the Global Citizen Prize for World Leader — an award to honor leaders who are committed to taking on the world's biggest challenges. From Dec. 19, the Global Citizen Prize award show will be broadcast and streamed around the world in celebration of the most inspiring activists and leaders dedicated to ending extreme poverty. 
To Shetty, who currently serves as the President of the Steering Committee of the Paris Peace Forum, the Global Citizen Prize for World Leader is an opportunity to spotlight good practices and leaders, while also sending a message that there is hope.
"This award truly recognizes who are the leaders that are serving we, the people, the world that we are living in, the planet that we're living in," she said. "Who are the leaders doing everything that they can to not just care about citizens that fall within their jurisdiction, their people, but to live in a global community that takes care of you, that looks out for you, and a global community that sends a message that says we get human life matters?"
Previous winners of the Prize for World Leader include Deputy Secretary-General of the UN, Amina Mohammed, presented with the award at the 2019 Global Citizen Prize ceremony in London; and Norwegian Prime Minister Erna Solberg, who received the 2018 award at Global Citizen Festival: Mandela 100.
This year's Global Citizen Prize for World Leader will be presented during the Global Citizen Prize ceremony in December, against a backdrop of a year of unprecedented challenges, including the COVID-19 pandemic and a reckoning on racial equality globally. 
Now it is especially important to highlight those who stand up against injustice, Shetty explained.
"In some parts of the world activists, climate justice warriors, and social justice warriors are celebrated," she said. "But also when they are highlighting systematic flaws, when they are holding leadership accountable, they are vilified, they are arrested, they are slandered on social media."
Shetty has experienced her fair share of negativity for publicly advocating to end gender-based discrimination and violence. In 2017 she played a key role in the ongoing fight to criminalize marital rape in India and became a target for online harassment, but did not let it stop her from pushing forward. 
"If you identify as an activist, if you are a woman, if you are a person of color, if you belong to the marginalized community, your very act of breathing, of getting to breathe, exercising agency, of speaking up is a radical act of revolution in itself," Shetty said.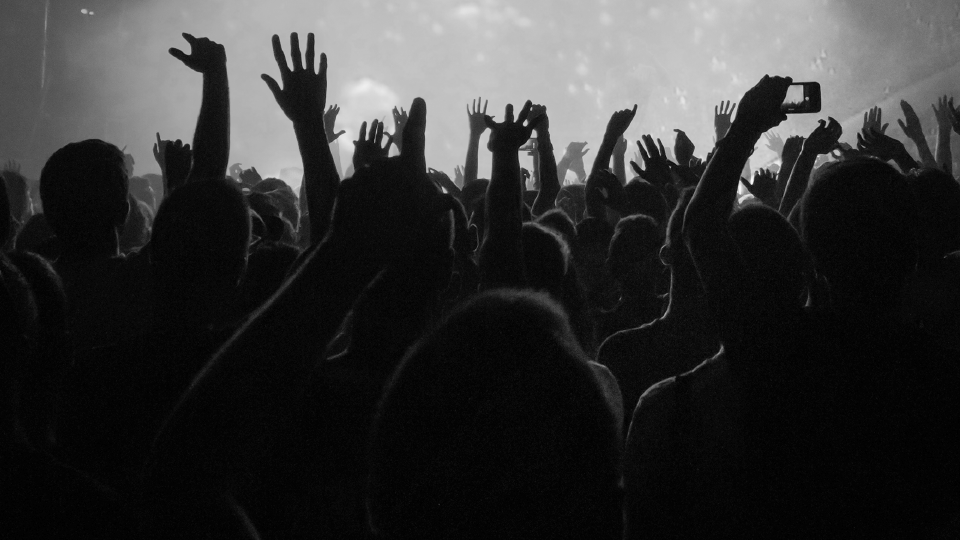 Amina Mohamed receives the Global Citizen World Leader of the Year Prize at the Global Citizen Prize at the Royal Albert Hall on Dec. 13, 2019 in London, England.
Amina Mohamed receives the Global Citizen World Leader of the Year Prize at the Global Citizen Prize at the Royal Albert Hall on Dec. 13, 2019 in London, England.
Image: Grey Hutton for Global Citizen
While fear can prevent people from pursuing activism, Shetty wants to use her platform to encourage others to discover how they can help drive change. 
The goal of activism, she continued, is not to win against systemic oppression but to do everything possible to move the needle forward.
"You can either be a passive bystander just cruising along and not having any role to play in society, or you can recognize that these are times that call for all of us to recognize leadership within ourselves," she said. "When you feel like you don't know where to go, you can look at the amazing community that Global Citizen has been celebrating over the years."
---
Join Global Citizen in December 2020 to celebrate the leaders among us who have stepped up against a backdrop of unprecedented global challenges to take action for the world we want — a world that is fair, just, and equal.
The broadcast and digitally streamed award ceremony will also feature inspirational stories of human strength and unforgettable performances that will bring together artists, activists, and global leaders to remind each of us that, together, we will come out of this year stronger. Find out more about the Global Citizen Prize here.