---
Why Global Citizens Should Care
Trevor Noah, having been born in Soweto during apartheid, is an amazing spokesperson for the UN's Global Goals, aiming to reduce inequalities and end extreme poverty for good. Join the movement by taking action here in support of the Global Goals. 
---
South African comedian and host of The Daily Show, Trevor Noah has come home once again to host Global Citizen Festival: Mandela 100, presented and hosted by the Motsepe Foundation. 
Taking to the stage to welcome tens of thousands of Global Citizens to Johannesburg's FNB Stadium, Noah used his trademark humour to bring levity and relevance to the serious challenges that he has faced, along with the rest of the country. 
Born to a black mother and a white father, and raised by his grandmother in Soweto in the dark days of the apartheid era, Noah knows and has first-hand experience of many of the inequalities we still face today.
Take Action: Say 'Thank You' to Trevor Noah and More for Hosting Global Citizen Festival: Mandela 100
That's why he, along with some of the biggest names in music, world leaders, activists, and Global Citizens, have come together to highlight the importance of taking action and playing a part in ending inequality of all kinds on a global scale.
During his time on stage, Noah touched on many of the issues that we face on the continent, as well as around the world. 
And for Noah, the only way we can eradicate social inequality is to start taking action; a responsibility for all of us, as well as a core belief for Global Citizen. 
So, without further ado, here are some of our favourite quotes from Trevor Noah's speech, on some of the key missions of Global Citizen Festival: Mandela 100. 
1. On taking action
"Action is the key and the very heartbeat of the Global Citizen movement. It is why we are all here today ... to celebrate over 4.2 million actions you all took to earn your tickets. But our work is not done. Whether you're watching at home or here in this stadium, you can be the generation to demand freedom and defeat poverty." 
There are 264 million children out of school, denied the freedom that an education affords them. Demand world leaders and donors fund a $40 billion budget gap so that we can #DefeatPoverty. https://t.co/VXLnb5SR1q#globalcitizen

— Trevor Noah (@Trevornoah) December 1, 2018
2. On having goals
"Three years ago the international community came together to rally around the UN Global Goals for Sustainable Development. The objective was to provide the world with a 17-point roadmap to end extreme poverty. These goals are the focus of Global Citizen's activism." 
3. On world leaders
"Today, we demand that our world leaders do more, and we must do it now. Because if we fail to act, all the signs indicate that extreme poverty will not be solved by 2030 and, in many places, it will get worse." 
4. On sanitation
"Today, 1 in 3 people live without basic sanitation and toilets, leading to preventable disease and sometimes even death. In sub-Saharan Africa the situation is actually getting worse. So we're calling on corporations to step up and take action tonight to ensure that the struggle for clean water and sanitation be won." 
One in four schools struggles for access to proper toilets in South Africa. Join @Glblctzn and call on businesses to fill a $150 million funding gap so that all girls can go to school. Demand Sanitation. #DefeatPoverty. https://t.co/knm3eJK5Oopic.twitter.com/J1TMtxzzYh

— Global Citizen (@GlblCtzn) December 2, 2018
5. On nutrition (and booty)
"When it comes to natural resources, Africa is the richest place on earth. One thing we definitely have more than any other place in the world, is ass. We have more booty than any other continent on the planet. Men and women... The point is, Africa has a lot of natural wealth. But what's crazy is that even with all this wealth, 40% of all children across the continent are stunted due to lack of access of food. Tonight, we are calling on African leaders to commit 3% of their countries' budgets to nutrition by 2020."
6. On education
"In the world today, 264 million children are missing out on school. Education is a basic human right, but for so many, it is still an unattainable dream ... So what does that mean? Well, we need countries here to step up their own domestic resources, but we also need those G7 leaders watching this tonight — and you know who you are — Chancellor Merkel of Germany, Prime Minister Trudeau of Canada, Prime Minister May of the United Kingdom, Prime Minister Abe of Japan — we're looking to you to step up, and respond to this urgent call!" 
Our national treasure, Mr. @Trevornoah! Welcome home. ❤️😍🇿🇦 #GlobalCitezenFestivalSApic.twitter.com/kqDAPcYcBk

— Bonang B* Matheba (@bonang_m) December 2, 2018
7. On gender equality
"The world's poorest nations need $700 million a year to fill the women's health and empowermnet funding gap. We're looking to countries like Belgium, France, Denmark, and the Netherlands to once again show their support! We need action on multiple fronts if we're going to achieve a world where women are, in fact, equal." 
8. On his foundation
"The foundation is something that I always wanted to start. I love education. I love all the teachers that have got me to where I am today. It was the one thing my mother invested in. And thanks to the generous support of so many people, the Trevor Noah Foundation has already made some big strides. We've renovated schools, we've gotten them access to computers, to new technology, and we've given students much needed career training. Because for me education is nothing without an opportunity to use it. And looking forward, we want to start helping teachers get the resources they need, and the support that they need."
"I'm really excited about this. And I've been putting my money where my mouth is. And I've started, on Giving Tuesdays, saying that if you guys donate I'm going to match those donations. So whatever you guys give to the Trevor Noah Foundation, I'll match as well. But don't donate too much, I don't want to finish my money. Let's relax."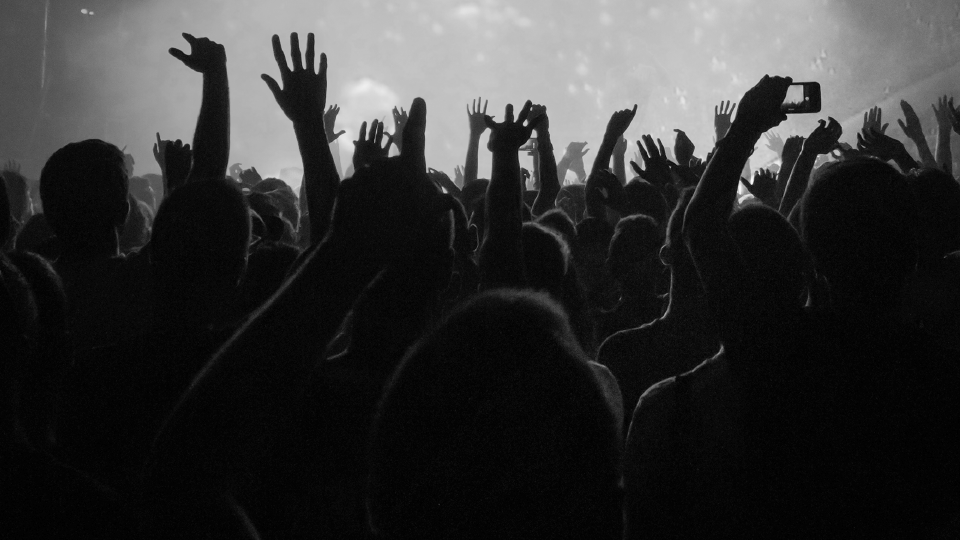 Image: Gulshan Khan for Global Citizen
9. On all of you
"Can we just take a moment to appreciate what we've done here tonight? Everyone who meets me backstage goes, we have not felt energy like this. We have not seen this many people, look at us, look at this crowd, look at these people. Give it up for yourselves!" 
---
The Global Citizen Festival: Mandela 100 is presented and hosted by The Motsepe Foundation, with major partners House of Mandela, Johnson & Johnson, Cisco, Nedbank, Vodacom, Coca Cola Africa, Big Concerts, BMGF Goalkeepers, Eldridge Industries, and associate partners HP and Microsoft.