Girls & Women
There's Outrage Against This Indian TV Soap for Glorifying Child Marriage
An online petition has been urging to ban the show.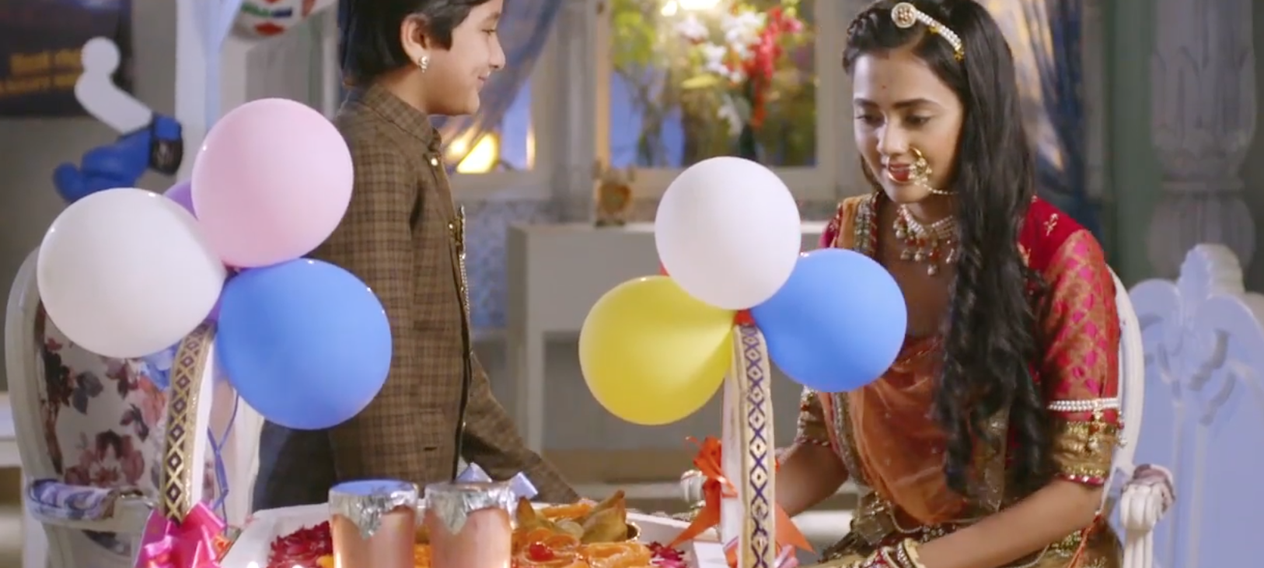 By Roli Srivastava
MUMBAI, Aug 9 (Thomson Reuters Foundation) - A television soap opera that shows a 10-year-old boy married to a 19-year-old woman has outraged Indian viewers who want to ban the "bizarre show" for glorifying child marriage.
The show 'Pehredar Piya Ki' ('Husband's Guard') was launched last month on Sony Entertainment Television - a popular Hindi general entertainment channel in India - and is aired every weekday night in the prime 8:30 p.m. slot.
Take Action: Tell Cameroon to Raise the Protect Girls From Child Marriage
By Thursday, a Change.org petition urging information and broadcasting minister Smriti Irani to ban the show had garnered nearly 50,000 signatures, just 48 hours after its launch.
The petitioner Mansi Jain questioned the influence the soap would have on viewers and said it showed the child perform marriage rituals such as putting vermillion on the older actor playing his wife.
"This soap is encouraging, glorifying and promoting child marriages and will negatively affect the entire society," Asha Bajpai, professor of law at the Tata Institute of Social Sciences told the Thomson Reuters Foundation.
"And what about the 10-year-old boy playing the husband's role? What kind of values are we inculcating in him at this young, impressionable age?"
Read More: Everything You Should Know About Child Marriage
The legal age for marriage in India is 18 for women and 21 for men. But child marriage, though illegal, remains widespread in parts of the country.
Along with Niger, Guinea, South Sudan, Chad and Burkina Faso, India has one the world's highest rates of child marriage, despite moves to toughen penalties against the crime.
The Child Marriage Prohibition Act imposes a $1,500 fine and two years in prison for parents caught marrying off their underage children.
India has been cracking down on child marriages and campaigners said such shows could dent progress.
Read More: 5 Countries With Highest Numbers of Child Marriage
The show's actors have defended the story on social media, saying the soap is purely entertainment and does not promote child marriage.
Sony Entertainment Television officials remained unavailable for comment on the story. On its website, however, Sony boasts a record of riveting drama.
"With our prudent story telling, we continue to rule the roost with stories that are relevant, engaging and entertaining." (Reporting by Roli Srivastava @Rolionaroll; Editing by Lyndsay Griffiths. Please credit Thomson Reuters Foundation, the charitable arm of Thomson Reuters, that covers humanitarian news, women's rights, trafficking, property rights, climate change and resilience. Visit news.trust.org)