---
Why Global Citizens Should Care
Humanity's strength and perserverance was tested by both natural disasters and man-made crises this year. Yet, despite dealing with everything from extreme weather events to continued conflict, people around the world pushed for progress on the Global Goals. You can take action here to join them and call for action on these issues.
---
This year was one of tremendous ups and downs that have not only shown us there is much work to be done in 2019, but that we have the strength to take action and call for change.
From earthquakes in Indonesia to droughts in Cape Town, South Africa, and Niger to devastating wildfires in California, natural disasters and extreme weather events, exacerbated by climate change, wreaked havoc on communities across the globe. Several countries were struck by heatwaves this summer, including Canada, Sweden, the UK, and Japan, which saw record-breaking temperatures that proved fatal — and without widespread action and change, scientists predict that such extreme temperatures will worsen over the next five years.
Take Action: Be the Generation to End Extreme Poverty
But environmental threats aren't the only challenges the world dealt with this year. Conflict, poverty, and discrimination forced people in countries like Eritrea, Central America, and Myanmar to flee their homes in search of safety and opportunity. However, as the global migration crisis continues, the treatment of migrants and asylum seekers around the world remained a contentious point of discussion among people and politicians throughout 2018.
Even in midst of these serious challenges, people around the world championed hope and change. For some, years of advocacy and activism are beginning to pay off.
India decriminalized homosexuality in a major win for LGBTQ rights, after years of campaigning. And from the US to Ireland to Iran, women stood up for their rights and called on politicians to change gender discriminatory policies — and while there is a long way to go before global gender equality is established, women celebrated some major wins this year.
Delaware became the first state in the US to ban child marriage without exception. Women in Saudi Arabia were allowed to drive for the first time in decades. And women in Ireland gained better access to reproductive and sexual health care.
These photos highlight some of 2018's lowest and highest points, and inspire us to take action in 2019 to improve the world and the lives of the people we share it with.
---
January

Pope Francis Visits Peru: Hunikui Antonio Borges, from Acre, Brazil, listens to a speech during a congress of Amazonian Indigenous groups, in Puerto Maldonado, part of Peru's Madre de Dios region in the Amazon, one day ahead of Pope Francis' arrival on Jan. 18, 2018. Francis met with Amazonian Indigenous groups that hoped he would call on the state to grant them formal land rights and encourage the government to support the cleanup of rivers and land spoiled by illegal mining and deforestation.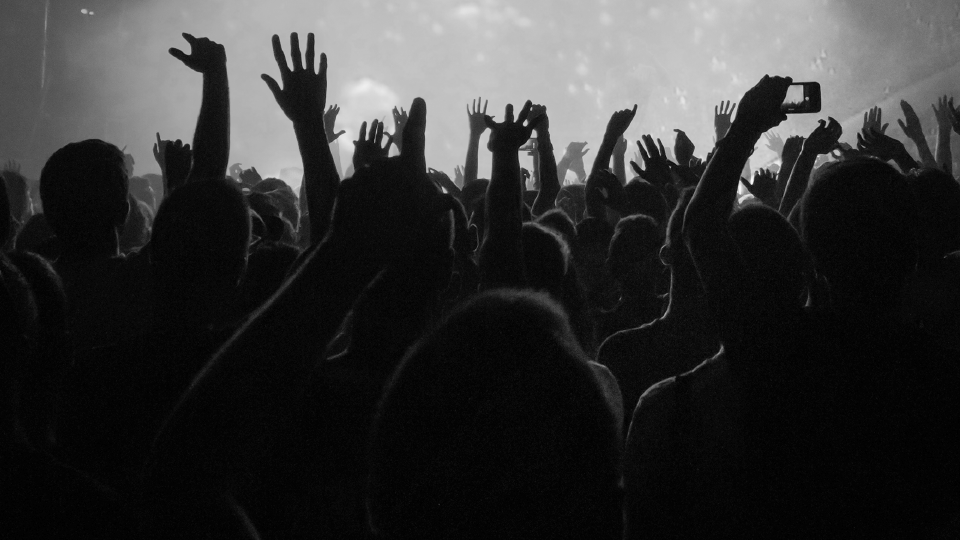 Image: Santi Palacios/AP
Migrant Crisis: Sub-Saharan refugees and migrants, mostly from Eritrea, wait to be rescued by aid workers of Spanish NGO Proactiva Open Arms, in the lower deck of a wooden ship as they were trying to leave the Libyan coast and reach European soil, 34 miles north of Kasr-El-Karabulli, Libya, on Jan. 16, 2018.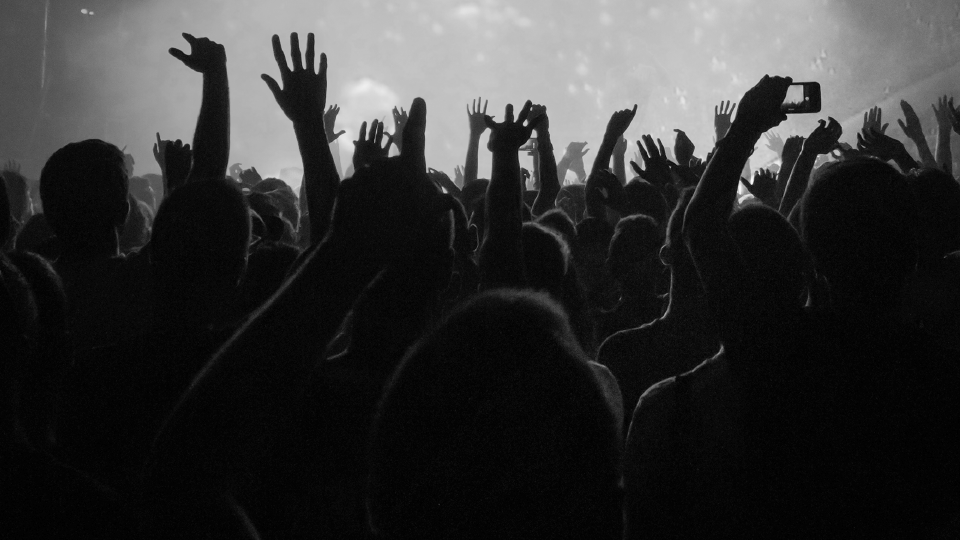 Image: Copernicus Sentinel/ESA/AP
Snow in the Sahara: This photo provided by European Space Agency ESA on Jan. 12, 2018 shows rare snowfall near the town of El Baydah in northwest Algeria captured by the Copernicus Sentinel-2A on Jan. 8 on the edge of the Sahara desert. Part of the Sahara was covered with snow, despite the desert at times being one of the hottest places on Earth. The snow was reported to be up to 40 centimeters thick in some places.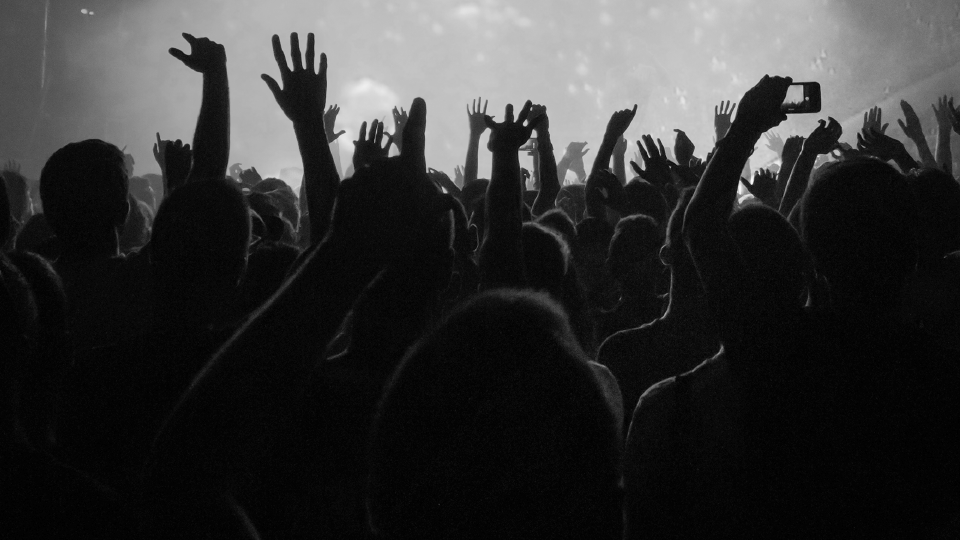 Image: Pablo Martinez Monsivais/AP
Women's March: Kiara Romero, 20, from Rockville, Maryland, joins the Women's March demonstrators as they walk past the White House in Washington, DC, on Jan. 20, 2018. On the anniversary of President Donald Trump's inauguration, people participating in rallies and marches in the US and around the world marched in support of women's rights, immigration, LGBTQ rights, and more.
February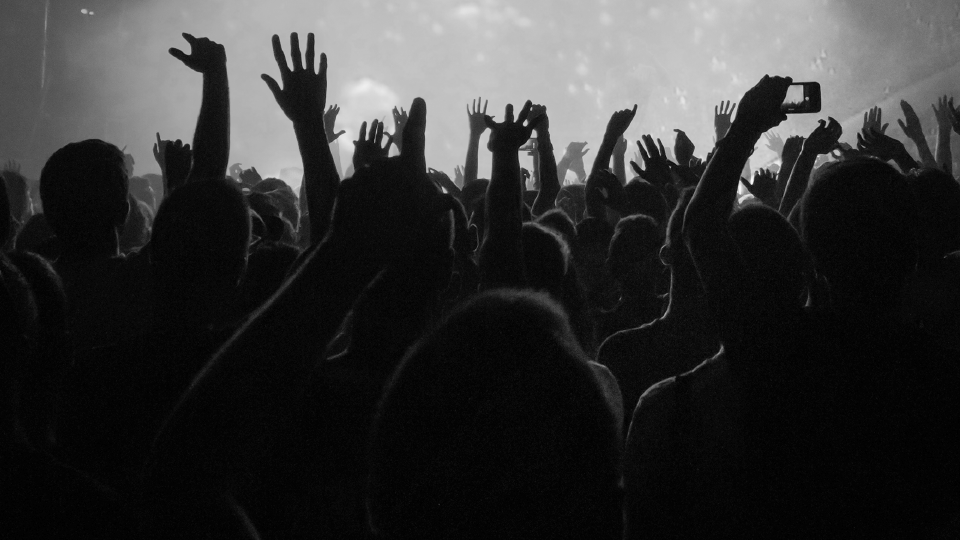 Image: Bram Janssen/AP
Drought in Cape Town: A man carries water at a source for natural spring water in Cape Town on Feb. 1, 2018. South Africa's drought-hit city of Cape Town introduced new water restrictions in an attempt to avoid what it called "Day Zero," the day in mid-April when it expected to have to turn off most taps. Residents were asked to use no more than 50 liters of water daily. Although Cape Town ultimately avoided the most dire predictions, the water crisis is likely the new norm as climate change intensifies around the world.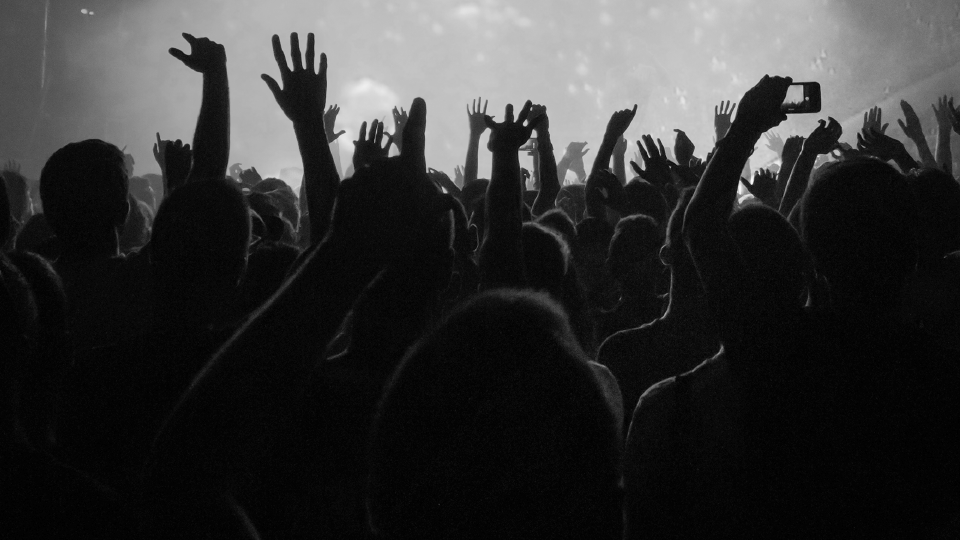 Image: Nariman El-Mofty/AP
Crisis in Yemen: Umm Mizrah, a 25-year-old Yemeni woman, holds her son Mizrah on a scale in Al-Sadaqa Hospital in the southern Yemen city of Aden on Feb. 13, 2018. The woman, who is nearly into the second trimester of her pregnancy, weighed 38 kilograms (84 pounds), severely underweight. Mizrah, who was 17 months old, weighed 5.8 kilograms (12.8 pounds), around half the normal weight for his age.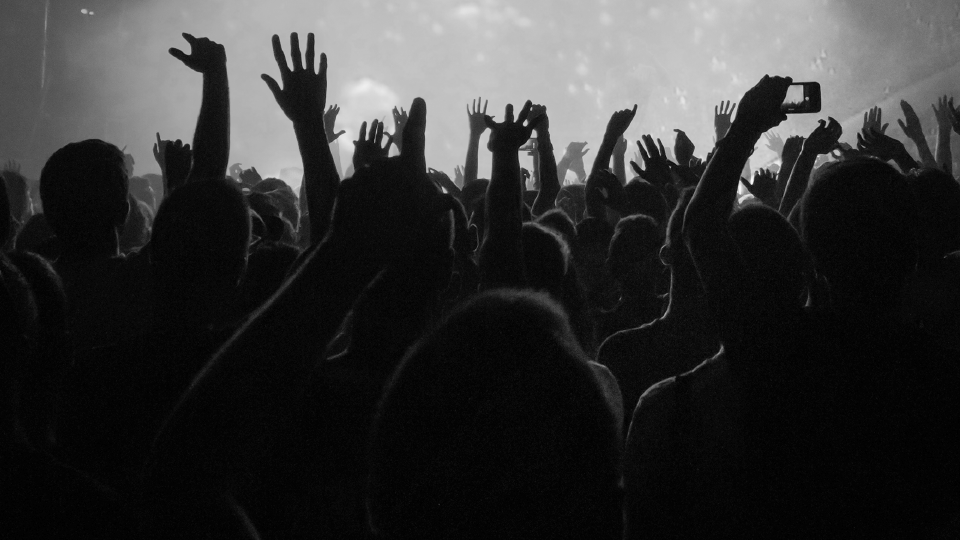 Image: Olmo Calvo/AP
Mediterranean Migrant Crisis: In this photo taken on Sunday, Feb. 18, 2018 photo, refugees and migrants wait to be rescued by aid workers of the Spanish NGO Proactiva Open Arms, after leaving Libya trying to reach European soil aboard an overcrowded rubber boat, 60 miles north of Al-Khums, Libya.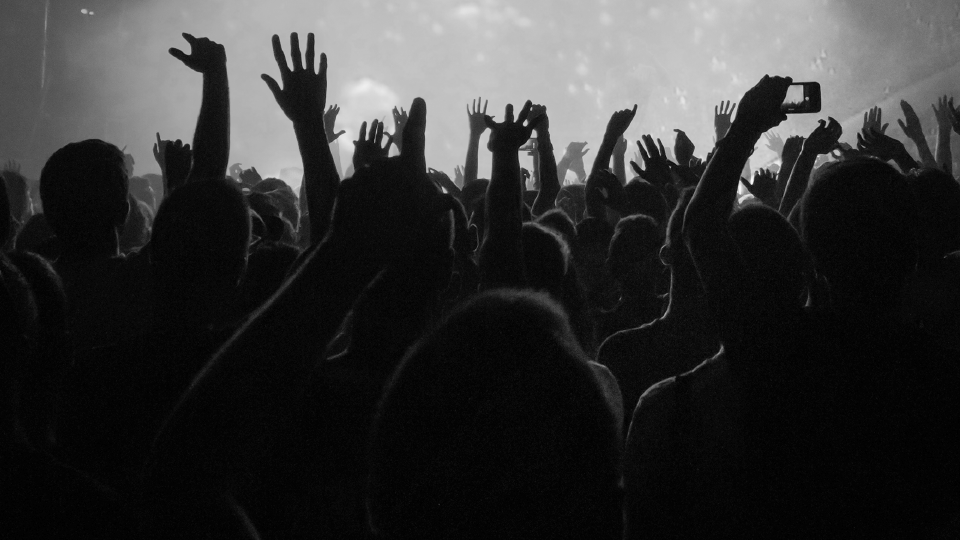 Image: Gerald Herbert/AP
Parkland Shooting: A makeshift memorial is seen on Monday, Feb. 19, 2018, outside the Marjory Stoneman Douglas High School, where 17 students and faculty were killed in a mass shooting on Wednesday, Feb. 14.
March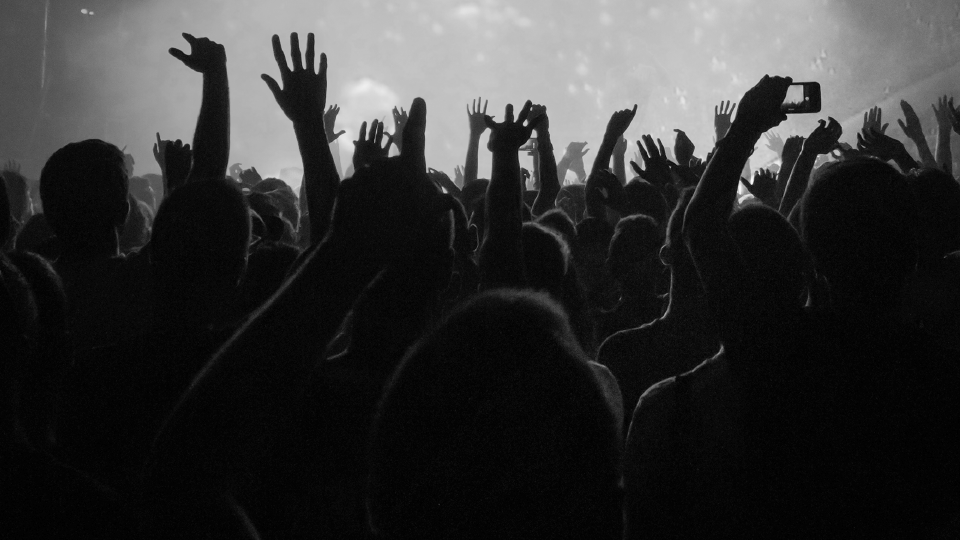 Image: Matilde Campodonico/AP
International Women's Day: A woman participates in a demonstration during International Women's Day in Montevideo, Uruguay, on March 8, 2018. Around the world people participate in International Women's Day to celebrate the social, economic, cultural, and political achievements of women and also to call for gender equality globally.
Greenland: The crew of patrol vessel KV Svalbard and scientists from the Norwegian Institute of Marine Research play football on ice offshore, on March 22, 2018, in the sea around Greenland while two armed guards are looking out for polar bears.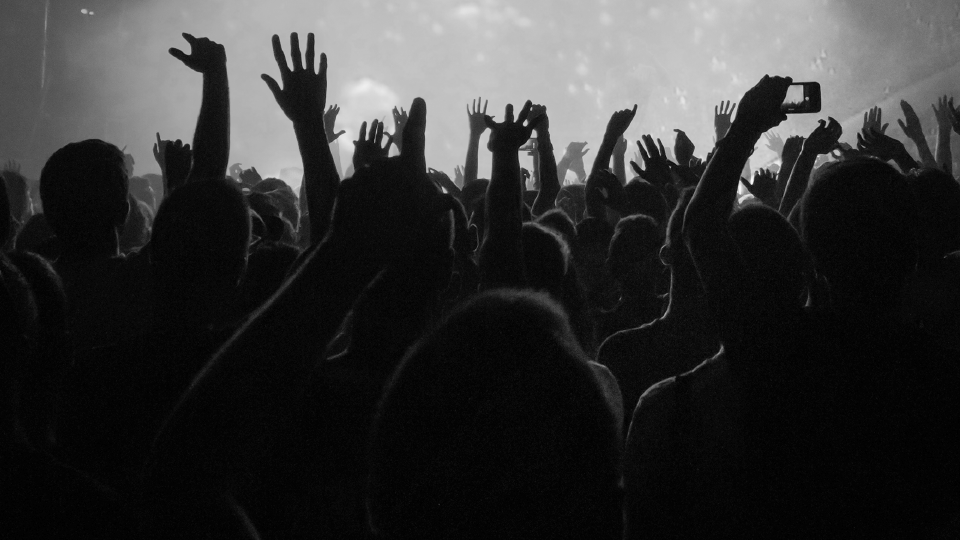 Image: Alex Brandon/AP
March for Our Lives: Emma Gonzalez, a survivor of the mass shooting at Marjory Stoneman Douglas High School, stands silently at the podium at the "March for Our Lives" rally for the amount of time it took the Parkland shooter to go on his killing spree. The "March for Our Lives" rally in support of gun control took place in Washington, DC, on March 24, 2018, with sister marches also organized all across the country and the world. This year, young activists have proven they are a force to be reckoned with — fighting for changes that could last generations.
April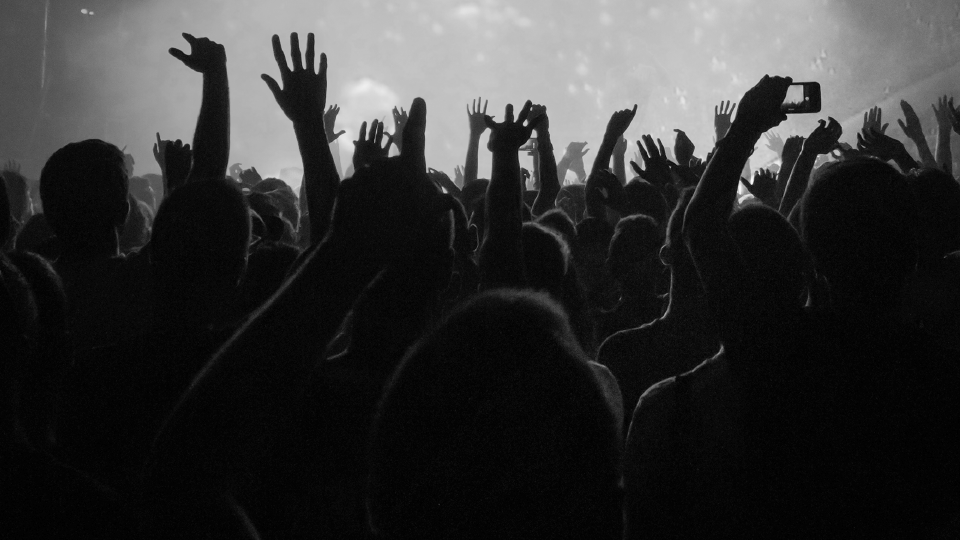 Image: Felix Marquez/AP
Immigration in Central America: The Zelaya siblings — Nayeli, right; Anderson, center; and Daniela — from El Salvador huddle together on a soccer field, at the sports club where Central American migrants traveling with the annual "Stations of the Cross" caravan are camped out, in Matias Romero, Oaxaca State, Mexico, on April 4, 2018. The children's father Elmer Zelaya, 38, said the family is awaiting temporary transit visas that would allow them to continue to the US border, where they hope to request asylum and join relatives in New York. Tens of thousands of people, many of them women and unaccompanied children, have fled their homes and the pervasive threat of violence in Central America in recent years to seek safety in the US.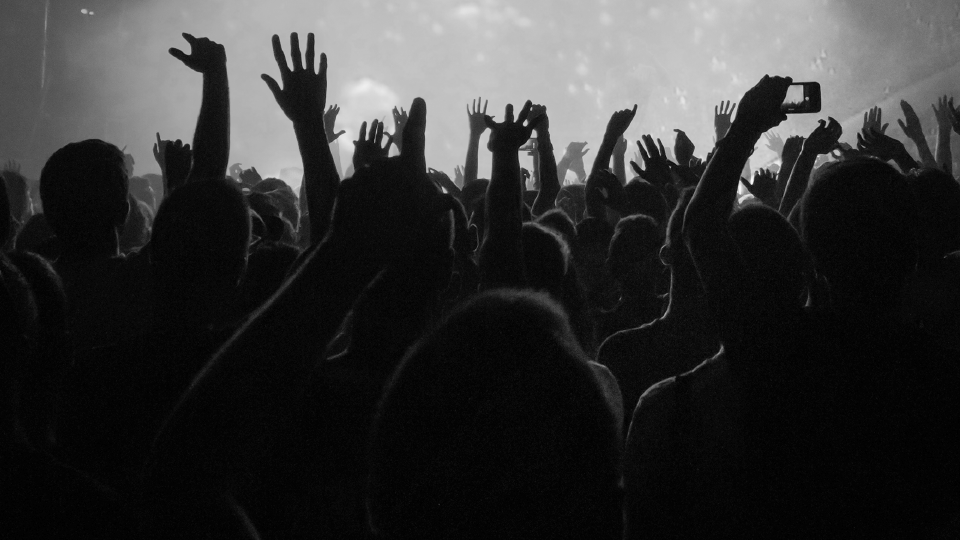 Image: Oinam Anand/AP
Violence Against Women in India: A participant has the words "Not in My Name" painted on her face during a protest against two recently reported rape cases as protestors gather near Parliament in New Delhi, India, on April 15, 2018. Violent crimes against women have been on the rise in India despite tough laws enacted in 2013.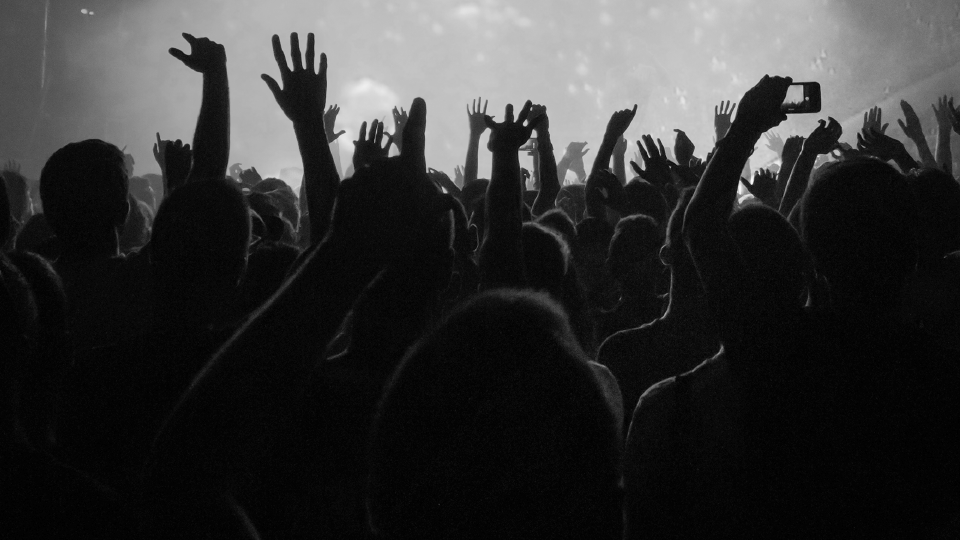 Image: Manuel Balce Ceneta/AP
History on the Senate Floor: Sen. Tammy Duckworth with her baby, Maile Pearl Bowlsbey, leaves the Senate floor after a voting on Capitol Hill in Washington, DC, on Thursday, April 19, 2018. After becoming the first senator to give birth while in office, Duckworth introduced a bill to be allowed to bring her newborn to work with her and the Senate vote was unanimous. In addition to allowing babies on the floor, new mothers will also be allowed to breastfeed during floor votes.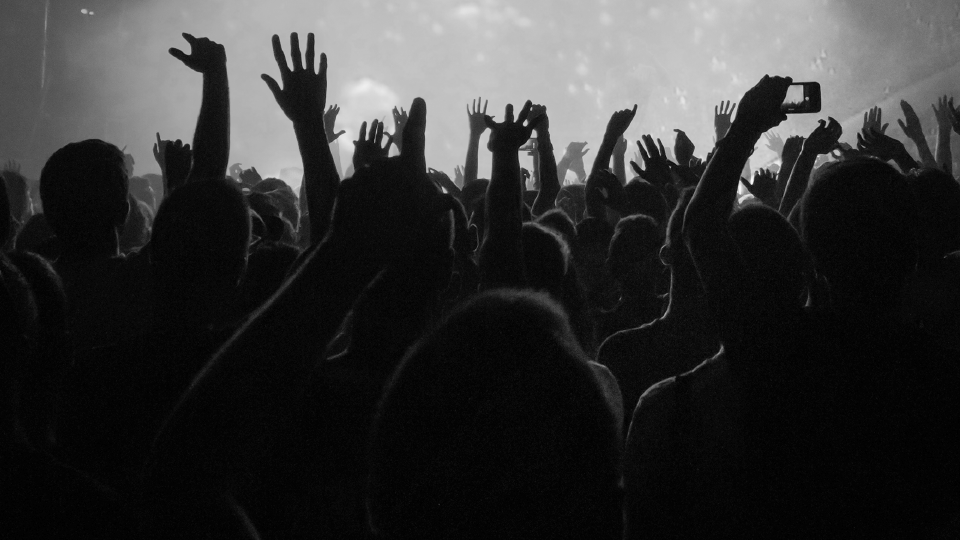 Image: David Zalubowski/AP
Education in the US: Teachers from Douglas and Jefferson counties in Colorado carry placards as they march around the state Capitol during a rally on April 26, 2018, in Denver. Teachers in Arizona and Colorado walked out of their classes over low salaries, the latest in a series of strikes across the nation over low teacher pay.
May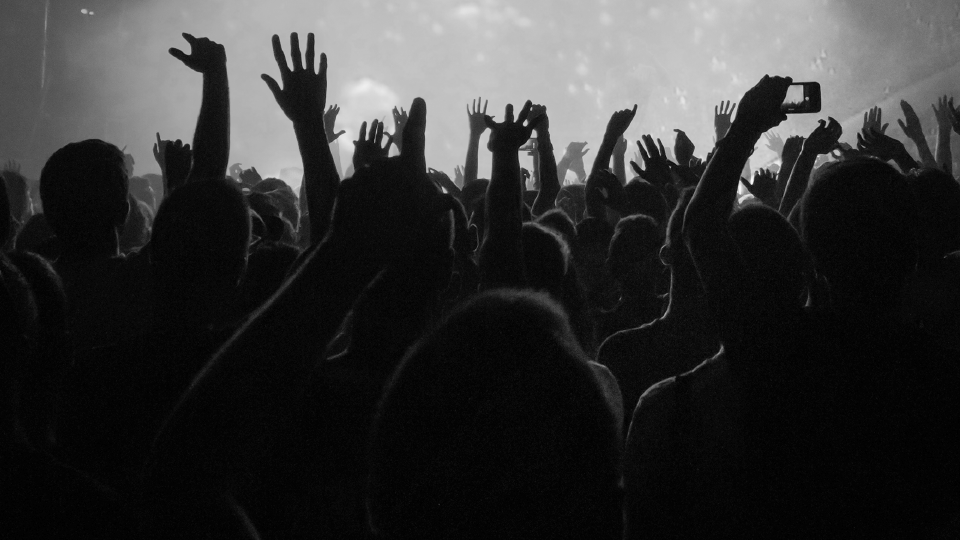 Image: Felipe Dana/AP
Mediterranean Migrant Crisis: Kazi Arif, 16, from Bangladesh, rests inside the Astral sailing vessel a day after being rescued by members of the Spanish NGO Proactiva Open Arms as he tried to leave Libya and reach European soil aboard an overcrowded rubber boat, north of Libyan coast, on Monday, May 7, 2018. A Spanish nonprofit dedicated to helping migrants at sea says it is still waiting for authorization to transfer 105 migrants it rescued over 24 hours ago in waters north of Libya during a mission Sunday. 
Volcanic Eruption in Hawaii: Stars shine above as a plume of smoke rises from the Halemaumau crater, illuminated by glow from the crater's lava lake, within the Kilauea volcano summit at the Hawaii Volcanoes National Park on May 9, 2018, in Hawaii Volcanoes National Park, Hawaii. The US Geological Survey said a recent lowering of the lava lake at the crater "has raised the potential for explosive eruptions" at the volcano. The volcano has spewed lava and high levels of sulfur dioxide gas into communities, leading officials to order 1,700 to evacuate. Officials have confirmed 26 homes have now been destroyed by lava in Leilani Estates.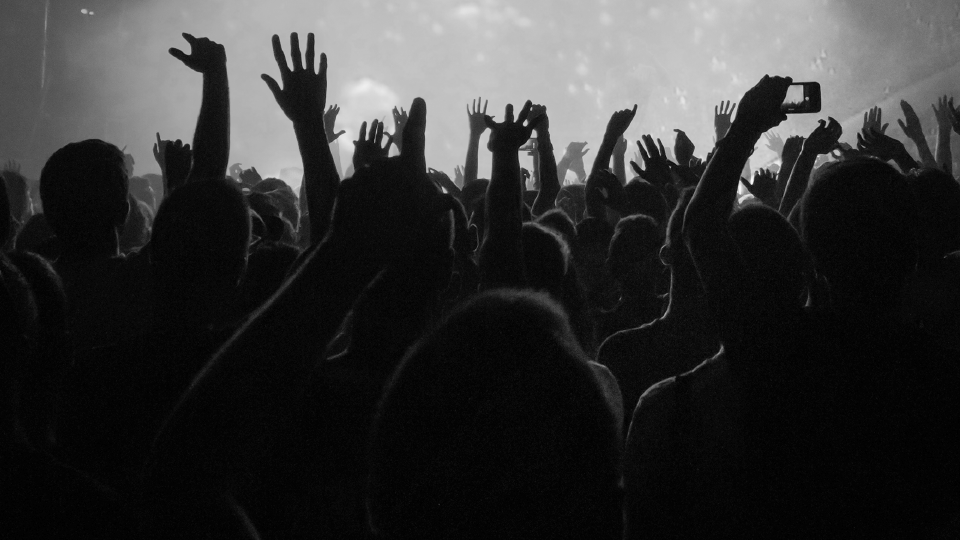 Image: Peter Morrison/AP
Women's Reproductive Rights in Ireland: A woman from the "Yes" campaign reacts after the final result was announced, after the Irish referendum on the 8th Amendment of the Irish Constitution at Dublin Castle, in Dublin, Ireland, Saturday May 26, 2018. The prime minister of Ireland says the passage of a referendum paving the way for legalized abortions is a historic day for his country and a great act of democracy.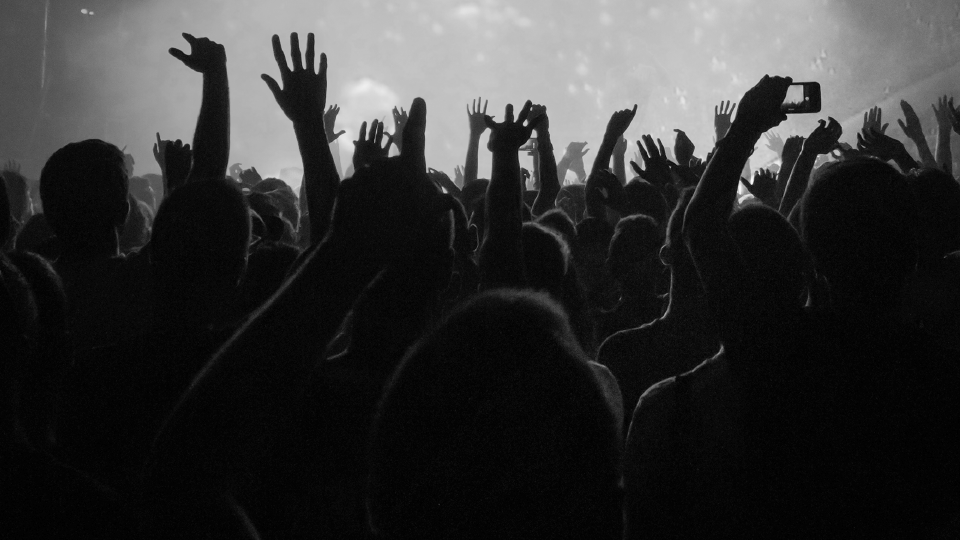 Image: Thibault Camus/Pool/AP
Heroism in France: French President Emmanuel Macron, left, meets with Mamoudou Gassama, 22, from Mali, at the presidential Elysee Palace in Paris on Monday, May, 28, 2018. Undocumented, Mamoudou Gassama was honored by Macron for scaling an apartment building over the weekend to save a 4-year-old child dangling from a fifth-floor balcony. Now, after meeting with French President Emmanuel Macron, Mamoudou Gassama is on his way to becoming a citizen of France. But the story came at a time when hundreds of thousands of migrants were awaiting legal recognition in France.
Andean Indigenous Cultures Adapt to a Changing Climate: Pablitos descend the mountain after a ceremony during the annual Qoyllur Rit'i festival on May 29, 2018, in Ocongate, Peru. Every year, since 1783 in the Sinakara Valley at the foot of Mt Ausagante, the Qoyllur Rit'i, or "Snow and Star" festival draws tens of thousands of pilgrims from across the Peruvian Andes and beyond to what is the biggest religious gathering of its kind. The Qoyllur Rit'i is, however, under threat, and its meaning, like the ice that caps on mountain tops above the valley, are changing. A warmer climate is melting much of the "sacred" Qolqepunku's glaciers. Previously, the rituals that were undertaken on the ice, in areas allocated to the many different delegations, often take place only on the rocky slopes left behind as the ice sheets retreat up the mountain. 
June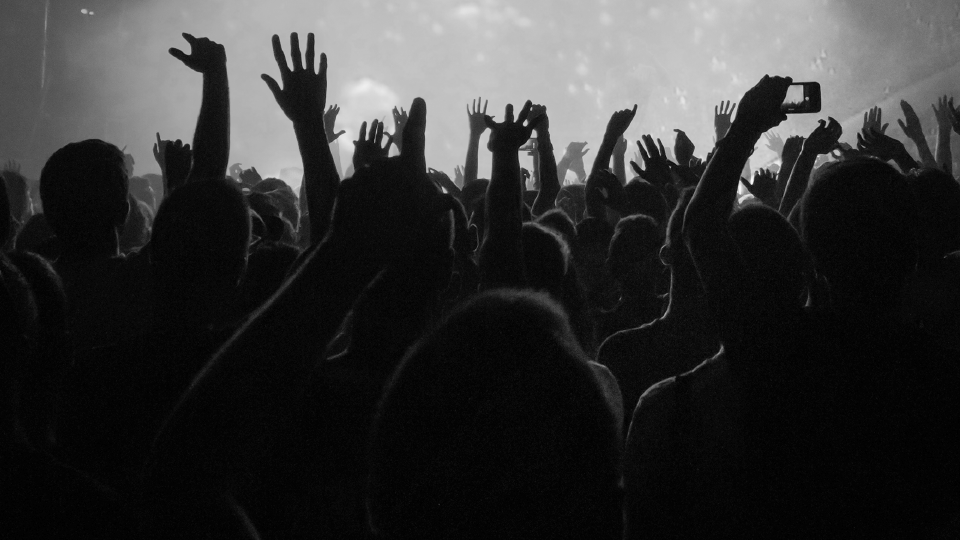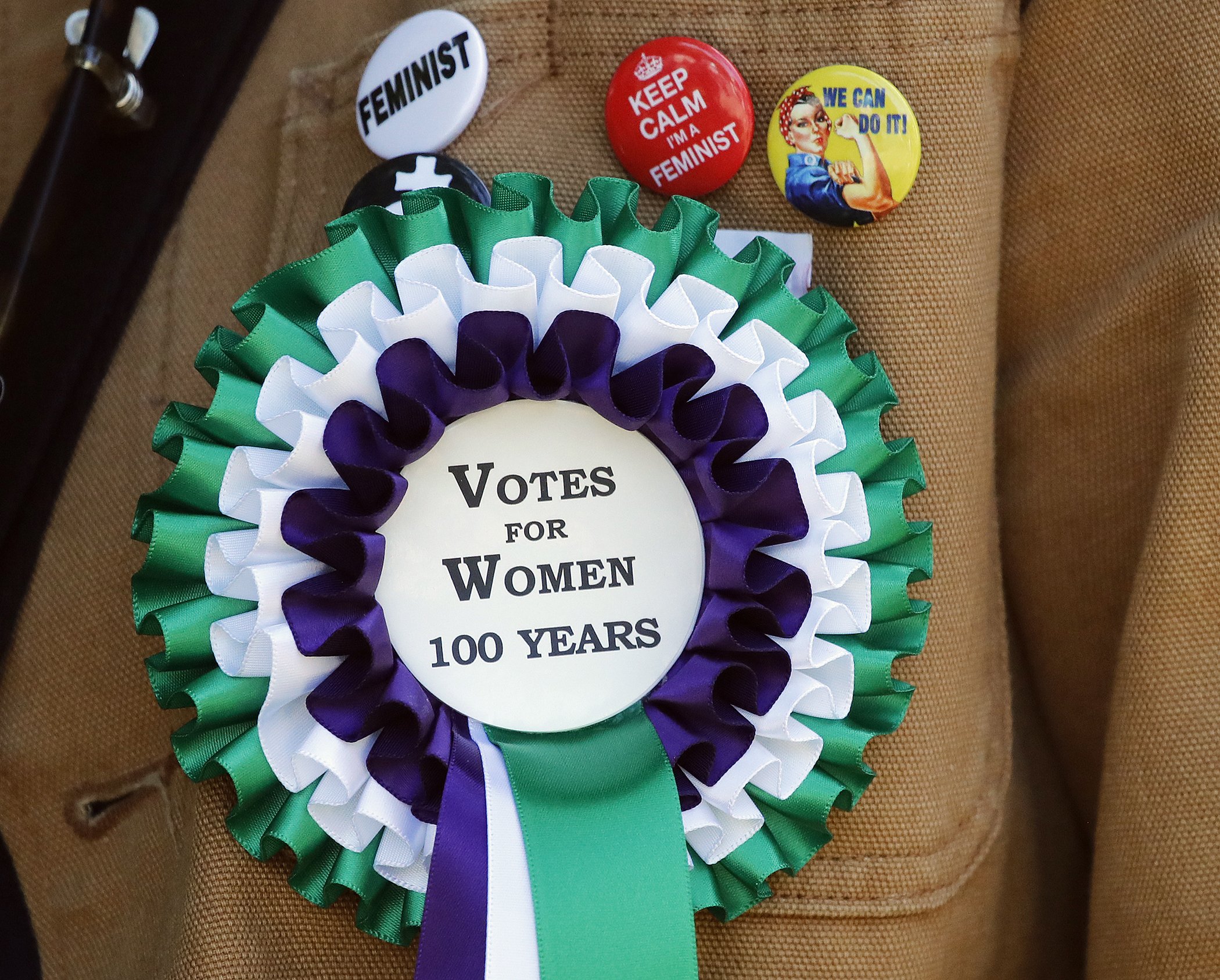 Image: Frank Augstein/AP
Women's Suffrage Anniversary: A participant wears a rosette as she takes part in a march through the streets to celebrate 100 years since women were granted the vote, in London, June 10, 2018. Thousands of women gathered to turn British cities into rivers of green, white, and violet to mark 100 years since the first UK women won the right to vote. Part artwork, part parade, "Processions" will see women march through London, Edinburgh, Cardiff, and Belfast clad in the colors of the suffragette movement that fought for women's right to vote.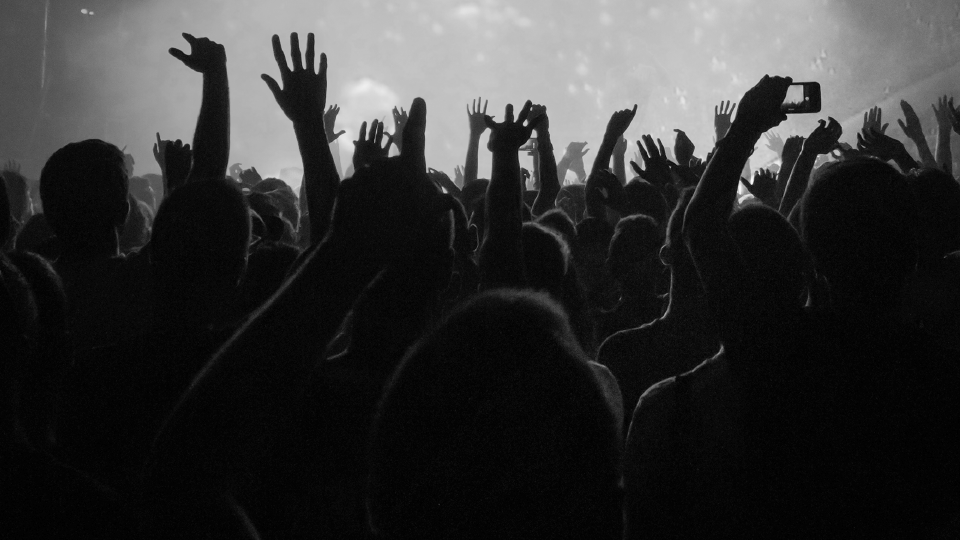 Image: Jerome Delay/AP
Migration in Northern Africa: Migrants climb into a truck to head north into Algeria at the Assamaka border post in northern Niger on Sunday, June 3, 2018. The International Organization for Migration has estimated that for every migrant known to have died crossing the Mediterranean, as many as two are lost in the desert. 
Immigration in to the US: A 2-year-old Honduran asylum seeker cries as her mother is searched and detained near the US-Mexico border on June 12, 2018, in McAllen, Texas. The asylum seekers had rafted across the Rio Grande from Mexico and were detained by US Border Patrol agents before being sent to a processing center for possible separation. Customs and Border Protection (CBP) is executing the Trump administration's "zero tolerance" policy toward undocumented immigrants. US Attorney General Jeff Sessions also said that domestic and gang violence in immigrants' country of origin would no longer qualify them for political asylum status.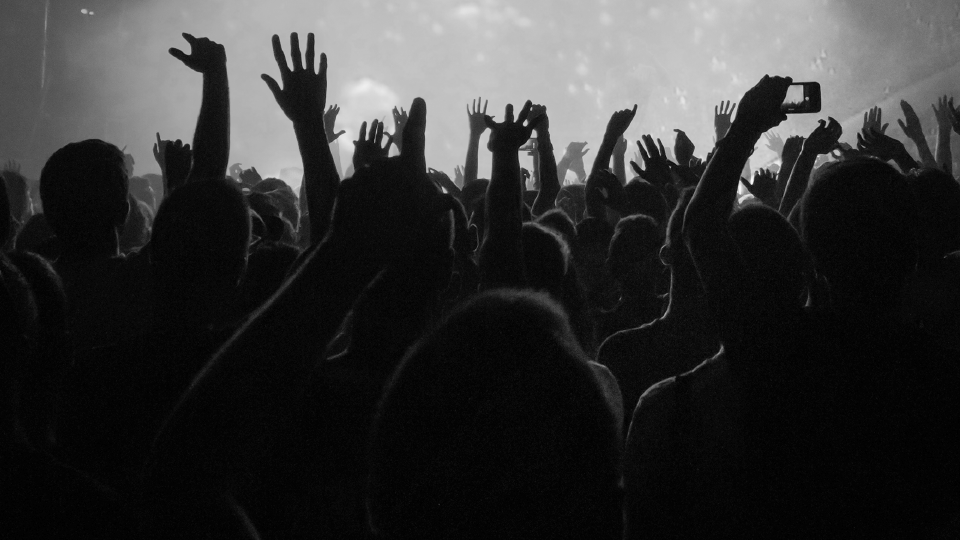 Image: Nariman El-Mofty/AP
History in Saudi Arabia: Hessah al-Ajaji drives her car down busy Tahlia Street after midnight for the first time in Saudi Arabia's capital Riyadh on June 24, 2018, just minutes after the world's last remaining ban on women driving was lifted. While the lifting of the ban was originally seen as part of a series of progressive reforms initiated in the Kingdom, recent details regarding the imprisonment and gruesome torture of women's rights activists, many of whom fought against the country's restrictive driving ban, have since been reported via a human rights commission.
July
Demonstrations in Gaza: A Palestinian uses a slingshot during the "Great March of Return" demonstration with ''Fidelity to Khan Al-Ahmar'' near the Israel-Gaza border at Al-Bureyc refugee camp in Gaza City, Gaza, on July 13, 2018.
August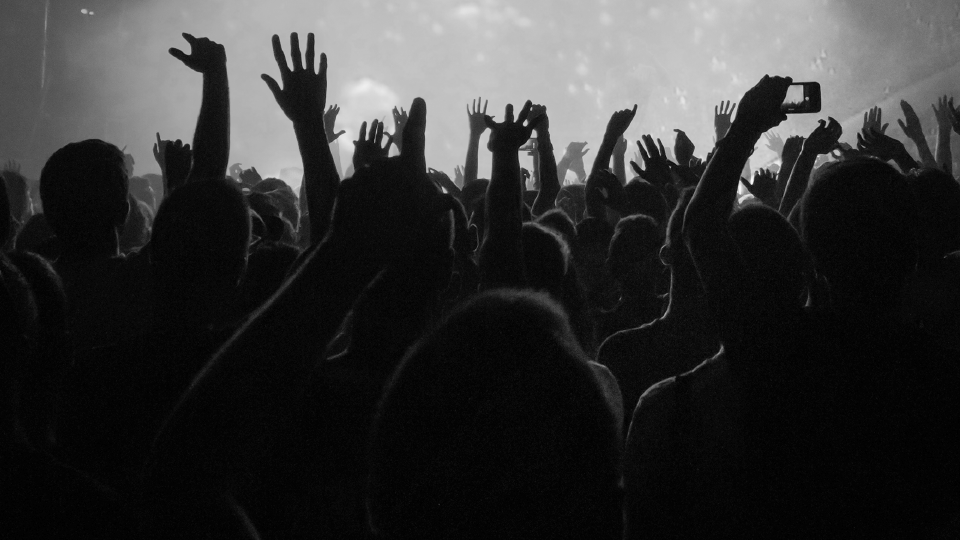 Image: Fauzy Chaniago/AP
Earthquake in Indonesia: A doctor examines children injured in the earthquake at a makeshift hospital in Tanjung on Lombok Island, Indonesia, on Monday, Aug. 6, 2018. The powerful earthquake flattened houses and toppled bridges on the Indonesian tourist island of Lombok, killing a large number of people and shaking neighboring Bali, as authorities said that rescuers still hadn't reached some devastated areas and the death toll would climb.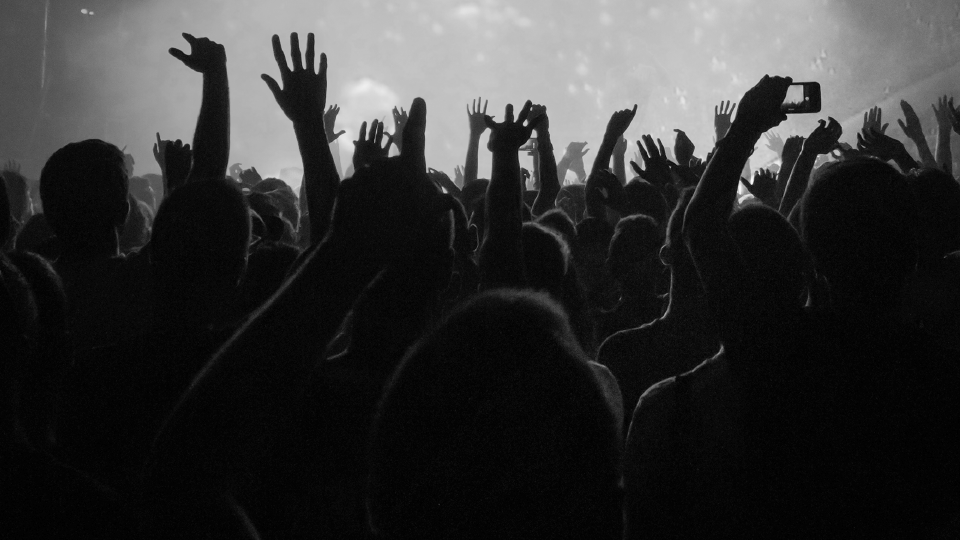 Image: Oliver de Ros/AP
Family Separations in the US: Lourdes de Leon hugs her 6-year-old son Leo Jeancarlo de Leon as they are reunited at the shelter Nuestras Raíces in Guatemala City, on Tuesday, Aug. 7, 2018. De Leon said she and Leo had gone to the US in search of a better life because her low-paid job selling clothing wasn't enough to provide him with a good future. They arrived in Arizona on May 10, and the boy was taken from her a couple of days later. She was returned to Guatemala on June 7, while he remained in a shelter in New York.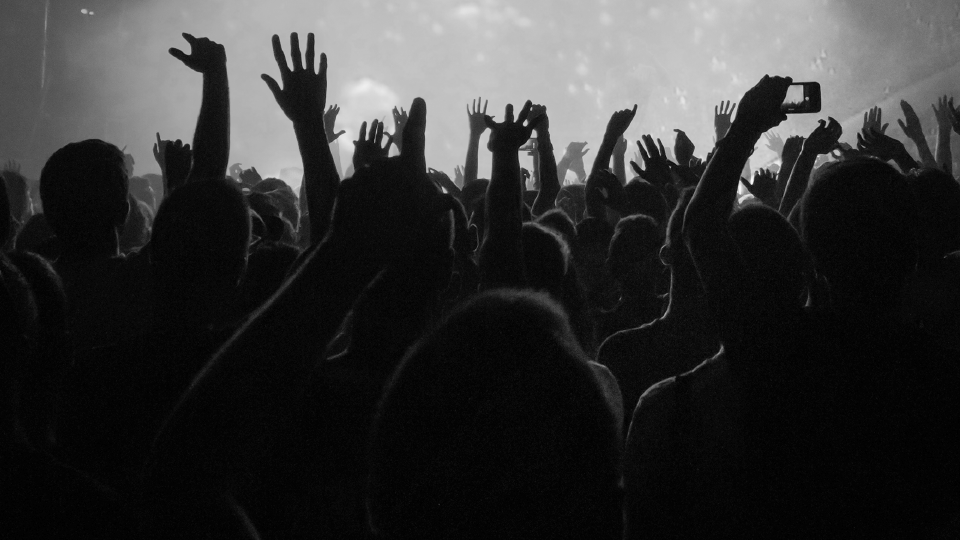 Image: Heng Sinith/AP
Water Pollution in Cambodia: A boy swims near floating trash during flood season in the floating village on the Mekong river bank on the outskirts of Phnom Penh, Cambodia, on Aug. 11, 2018.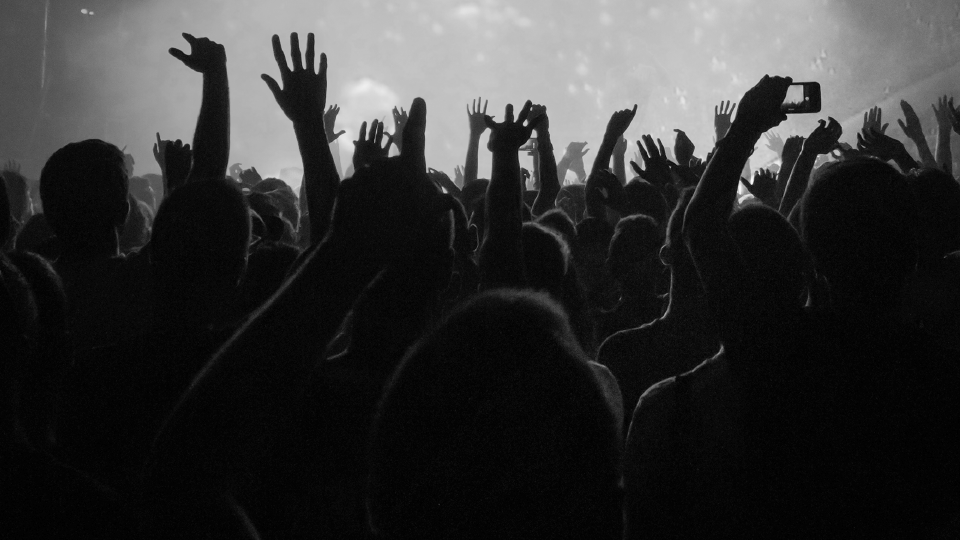 Image: Steve Helber/AP
Charlottesville Anniversary: Demonstrators against racism march along city streets as they mark the anniversary of 2017's Unite the Right rally in Charlottesville, Virginia, on Sunday, Aug. 12, 2018. Peaceful protests took place this year on the one-year anniversary of the white nationalist rally, which erupted in violence in 2017, leaving dozens injured and one counter-protester dead.
Drought in Niger: A group of men belonging to the Fulani tribe from Niger perform a traditional dance as part of a welcoming ceremony upon the arrival of a United Nations flight in the airport of Maradi, Niger, on Aug. 16, 2018. Several UN Agencies (FAO, WFP, and IFAP), along with the government of Niger and other partners, visited the agropastoral Maradi region of Niger to understand the context and local priorities, especially the needs of women and other vulnerable groups in the area. In Niger, as in many other parts of the Sahel, climate shocks have resulted in recurring droughts with devastating impacts on the region's already vulnerable populations.
Flooding in Kerala: Ammini Gopalan and her grandson Ashwin in front of their damaged house in Mumndancava village after a flood on Aug. 23, 2018 in Kerala, India. More than 1 million people were displaced and forced to take shelter in thousands of relief camps in the southern Indian state of Kerala after weeks of monsoon rains which caused the worst flooding in nearly a century and killed more than 400 people. Flood waters and rain have receded this week as the massive clean-up gathered pace and the Indian armed forces continue efforts to rescue thousands of stranded people and get relief supplies to isolated areas.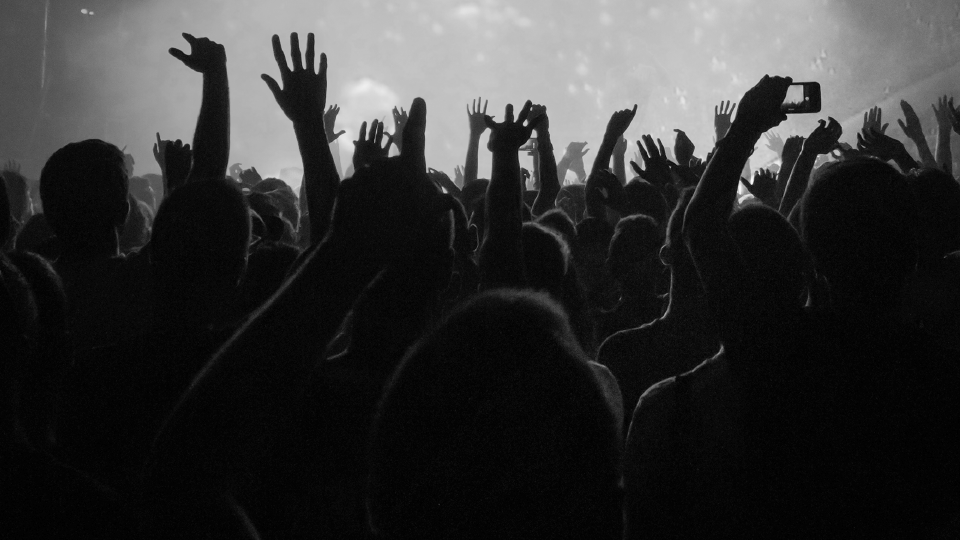 Image: Altaf Qadri/AP
Rohingya Refugees: Rohingya refugee children attend a UNICEF run school in Balukhali refugee camp, Bangladesh, on Aug. 27, 2018. More than 1,200 temporary schools across the refugee camps teach English, math, Burmese, science, and the arts to about 140,000 children between the ages of 6-14, just over a quarter of the more than half a million refugee children, according to UNICEF.
September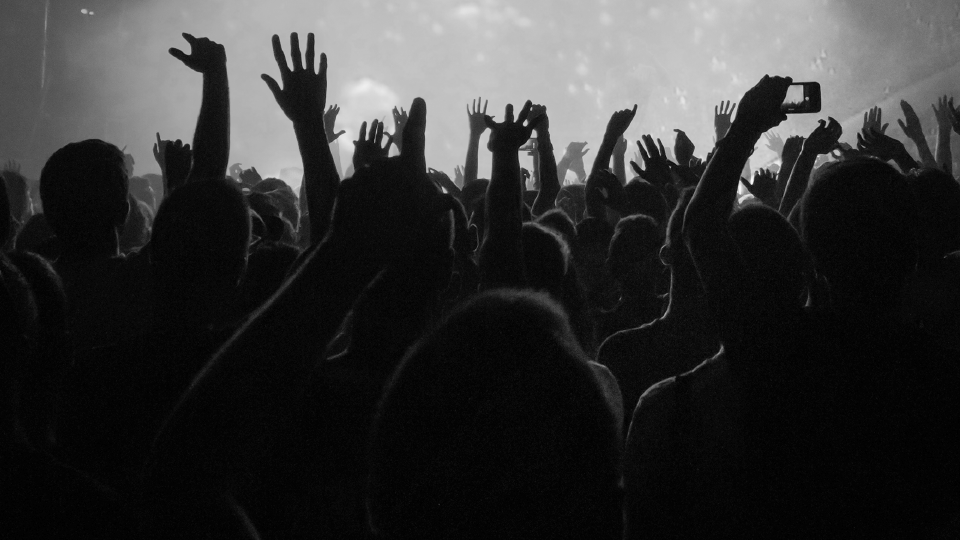 Image: Altaf Qadri/AP
LGBTQ Rights in India: Gay rights activists celebrate after the country's top court struck down a colonial-era law that makes homosexual acts punishable by up to 10 years in prison, in New Delhi, India, on Thursday, Sept. 6, 2018. The court gave its ruling on a petition filed by five people who challenged the law, saying they are living in fear of being harassed and prosecuted by police.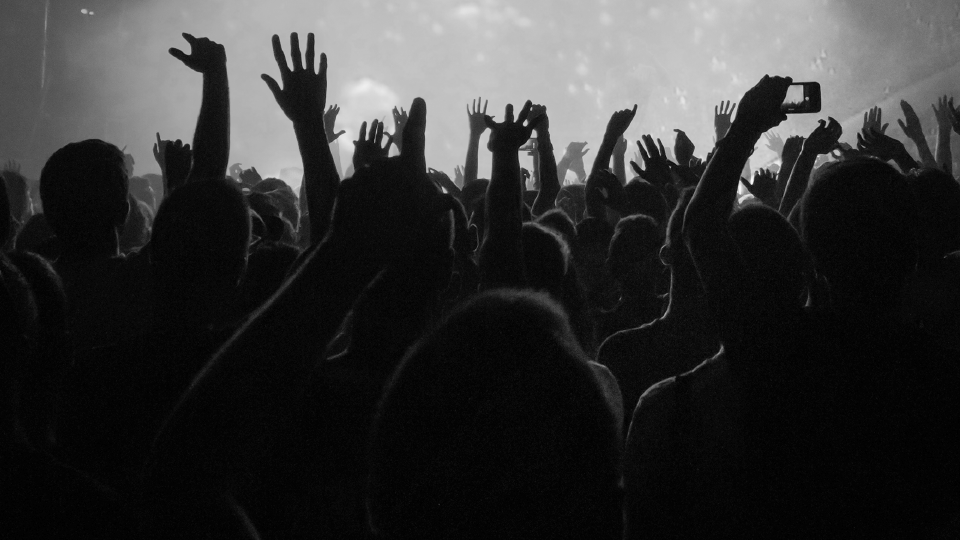 Image: Natacha Pisarenko/AP
Gender Barriers in Argentina: Candelaria Cabrera plays with a soccer ball in Chabas, Argentina, on Sept. 8, 2018. "Cande," as she is known by friends and family, is the only girl playing in a children's soccer league in the southern part of Argentina's Santa Fe province, birthplace of stars including Lionel Messi, Gabriel Batistuta, and Jorge Valdano. Two months ago, the regional soccer authorities said the team could no longer include Candelaria and that she could only play on a girls' team, which does not exist where Candelaria lives. Cande's desire to play soccer has called attention to the obstacles women face in the sport in Argentina.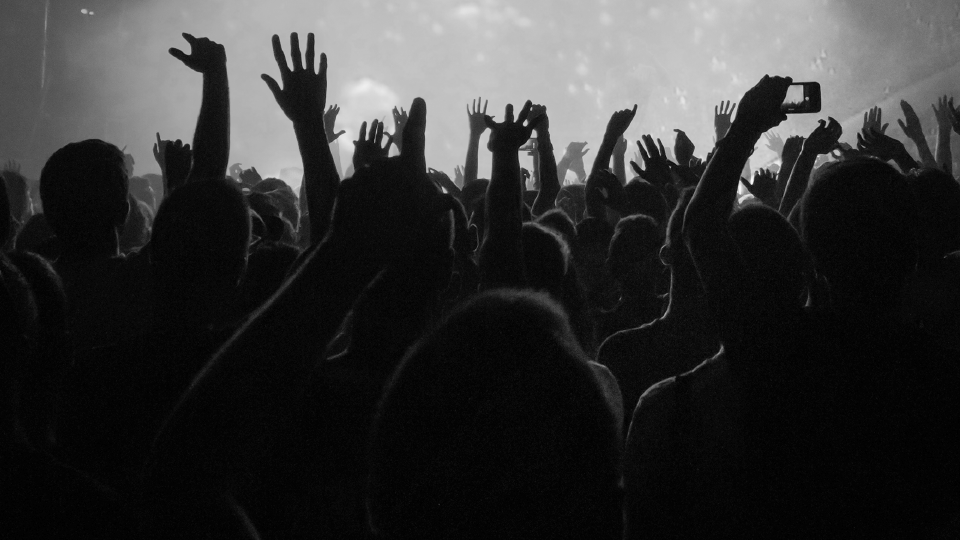 Image: Bullit Marquez/AP
Typhoon Mangkhut: A resident stands on the roof of her house amid flooding brought about by Typhoon Mangkhut, which barreled into northeastern Philippines and inundated low-lying areas in its 900-kilometer wide cloud band, on Monday, Sept. 17, 2018, in Calumpit township, Bulacan province, north of Manila, Philippines. A Philippine mayor says it's highly unlikely any of the 40 to 50 people who are feared buried in a mudslide set off by Typhoon Mangkhut can be found alive.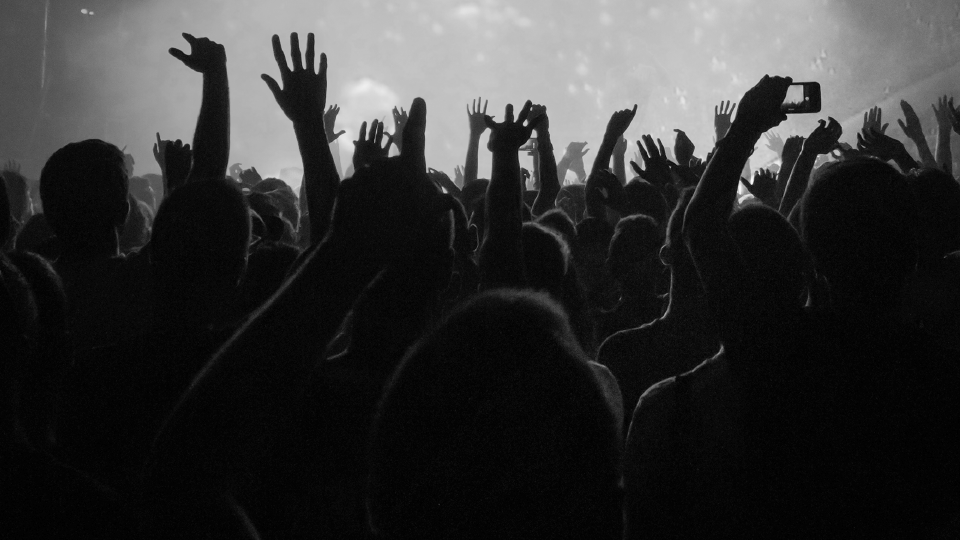 Image: Sean Rayford/AP
Hurricane Florence: Two people sit on the roof of a vehicle in floodwaters after Hurricane Florence struck the Carolinas, on Monday, Sept. 17, 2018, near Wallace, South Carolina. Hurricane Florence made landfall in the Carolinas, unleashing Category 1-level winds and catastrophic amounts of rain. And as climate change accelerates around the world, tropical storms are getting stronger and more destructive, putting coastal communities at risk.
October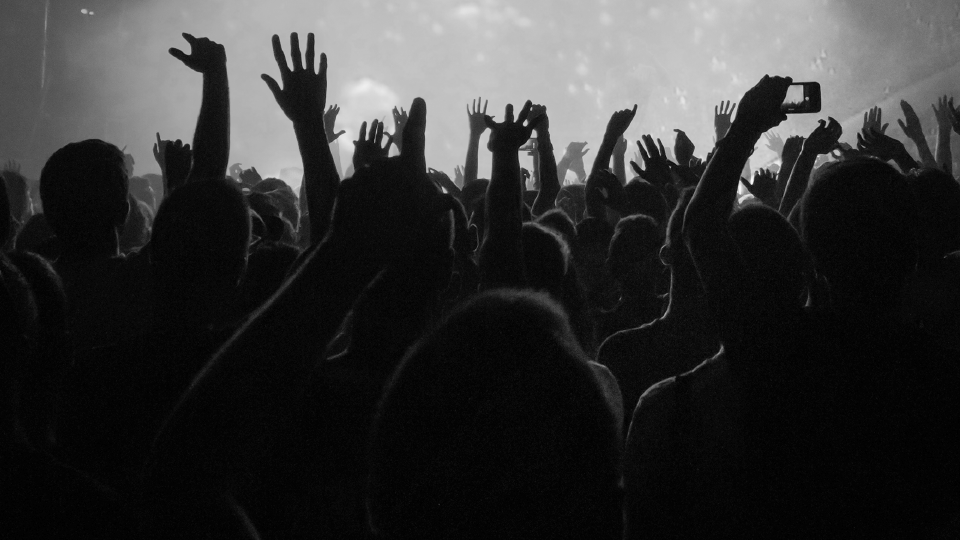 Image: Dita Alangkara/AP
Earthquake in Indonesia: Earthquake survivors spend their afternoon outside their tents in Palu, Central Sulawesi, Indonesia, on Oct. 9, 2018. A 7.5-magnitude earthquake rocked Central Sulawesi province on Sept. 28, triggering a tsunami and mudslides that killed a large number of people and displaced tens of thousands of others.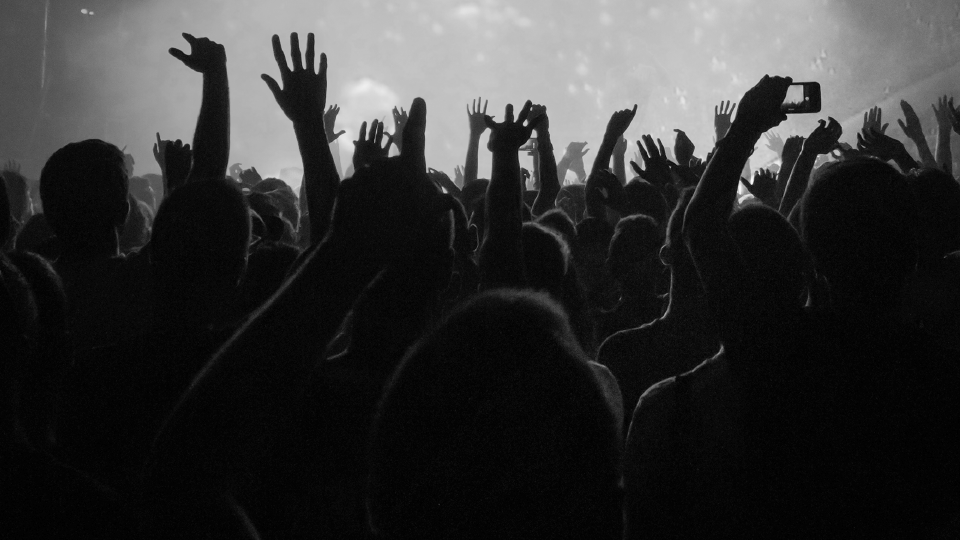 Image: Vahid Salemi/AP
Soccer in Iran: Female Iranian spectators cheer as they wave their country's flag during a friendly soccer match between Iran and Bolivia, at the Azadi stadium, in Tehran, Iran, on Oct. 16, 2018. In a rare move, authorities allowed a select group of women into Azadi stadium to watch a men's soccer match. In Iran, women are not allowed to watch men's soccer matches in stadiums, though they have occasionally been allowed to watch volleyball and basketball. While it's being celebrated as another goal scored for gender equality, government officials openly disapproved, and activists aren't completely sold on what looks like progress. 
Recovery Efforts Continue in Hurricane-Ravaged Florida Panhandle: Justin Norman and Lisa Salle wash themselves in Lake Martin because their home has no running water after much of the municipality's infrastructure was damaged by Hurricane Michael on Oct. 16, 2018, in Panama City, Florida. Michael slammed into the Florida panhandle on Oct. 10 as a Category 4 storm, causing widespread damage and claiming as many as 26 lives.
Immigration in Central America: Aerial view of Honduran migrants heading in a caravan to the US, as the leave Arriaga on their way to San Pedro Tapanatepec, in southern Mexico on Oct. 27, 2018. Mexico announced it will offer Central American migrants medical care, education for their children, and access to temporary jobs as long as they stay in two southern states.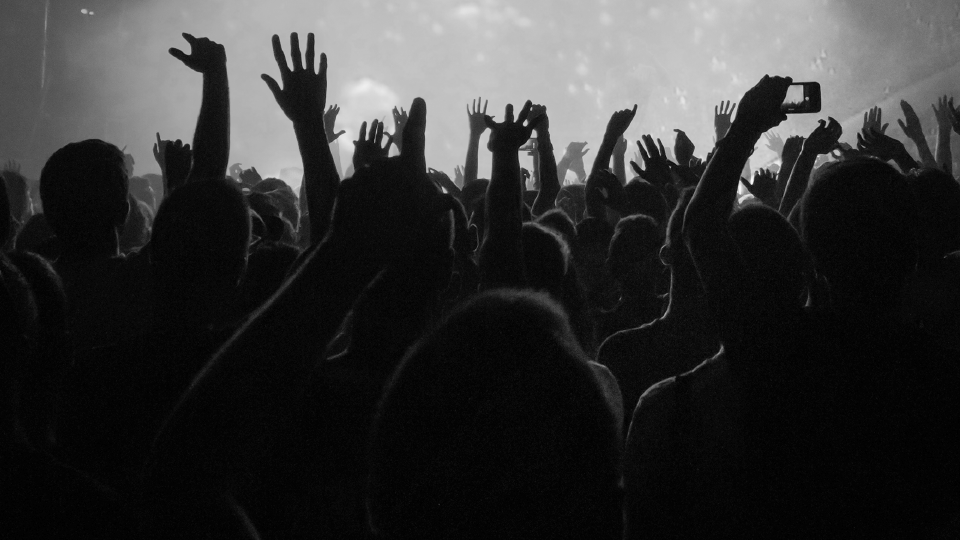 Image: Matt Rourke/AP
Shooting in Pittsburgh: A demonstrator waits for the start of a protest in the aftermath of the mass shooting at the Tree of Life Synagogue, Tuesday, Oct. 30, 2018, in Pittsburgh, Pennsylvania. The outpouring of interfaith solidarity in the wake of the worst attack on worshipping Jews in American history, according to the director of the American Jewish Archives, has only reaffirmed the core belief that no matter what faith you belong to, attacking the rights of anyone observing their faith anywhere is discriminatory. 
November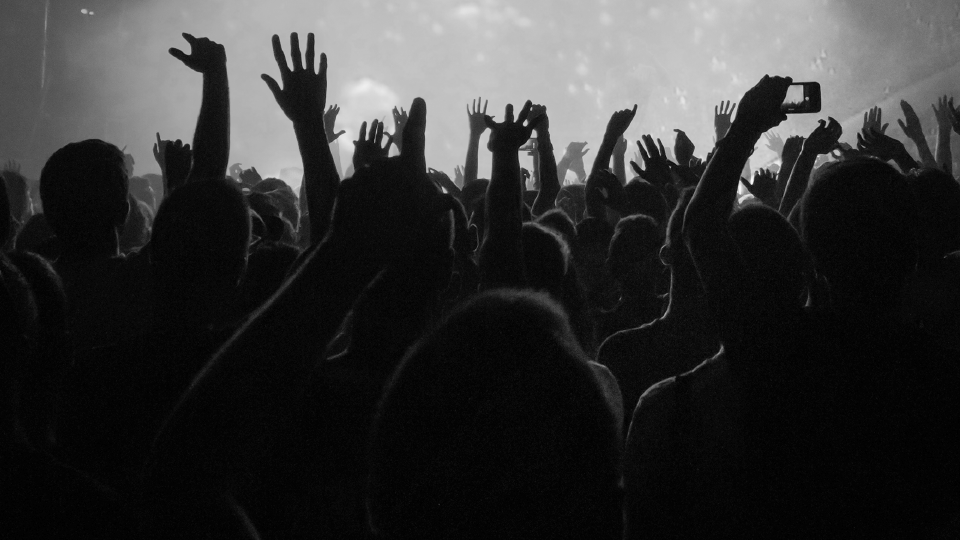 Image: Patrick Semansky/AP
Election Day: A voter fills out a ballot at a polling place at Lake Shore Elementary School on Nov. 6, 2018, in Pasadena, Maryland.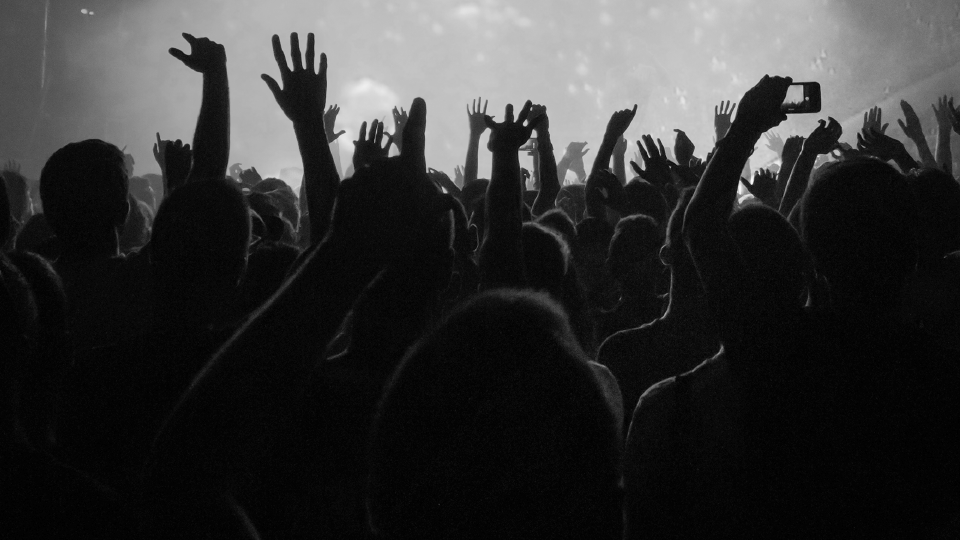 Image: Noah Berger/AP
Wildfires in California: Firefighter Jose Corona sprays water as flames from the Camp Fire consume a home in Magalia, California, on Friday, Nov. 9, 2018. Despite the heroic efforts of firefighters, many of whom also lost their homes to the flames, the Camp Fire became the deadliest in California's history. Though California is no stranger to wildfires, what was once a seasonal concern is now a year-round worry as climate change has helped create the perfect storm for wildfires to happen more often and spread faster.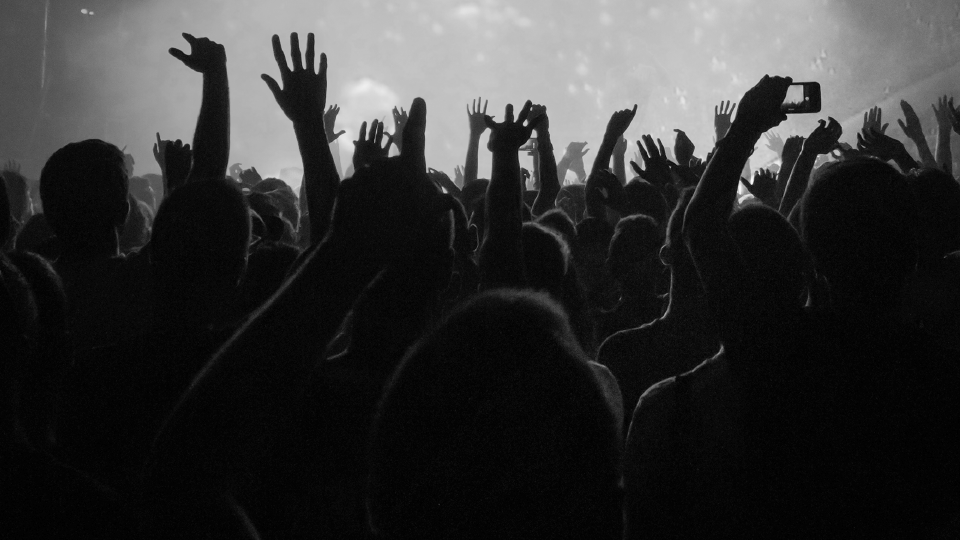 Image: Rodrigo Abd/AP
Migrant Caravan: Two Central American migrant girls, part of the caravan hoping to reach the US border, get a ride in a chicken truck, in Irapuato, Mexico, on Monday, Nov. 12, 2018. Several thousand Central American migrants marked a month on the road Monday as they hitched rides toward the western Mexico city of Guadalajara. Many of the migrants in the caravan are fleeing extreme poverty, violence, and persecution.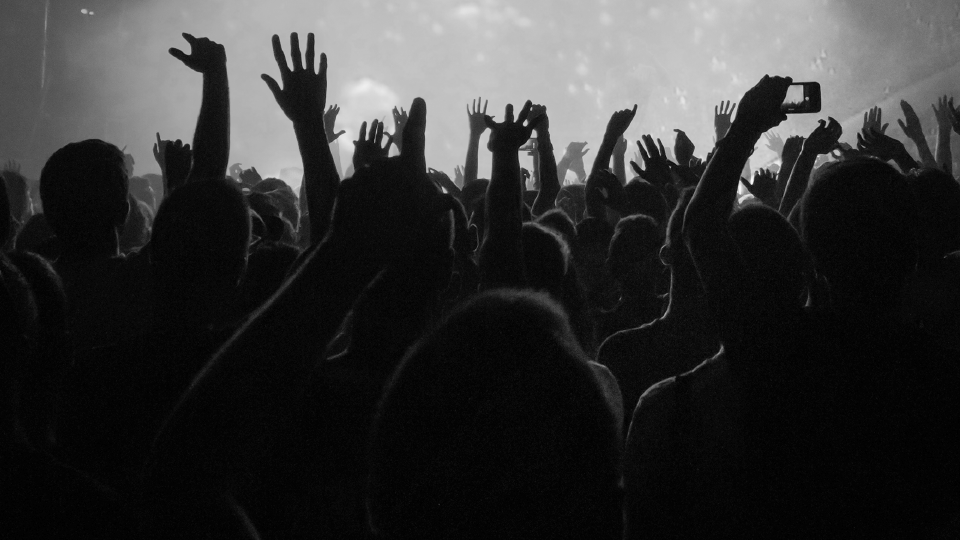 Image: B.K. Bangash/AP
Education in Pakistan: A girl attends a makeshift school at a city's park in Islamabad, Pakistan, on Tuesday, Nov. 13, 2018. Human Rights Watch released a 111-page report that said millions of girls in Pakistan are still out of school, mostly because the government spends less money on education. The international rights group said they are deprived of an education for multiple reasons, including a shortage of government schools.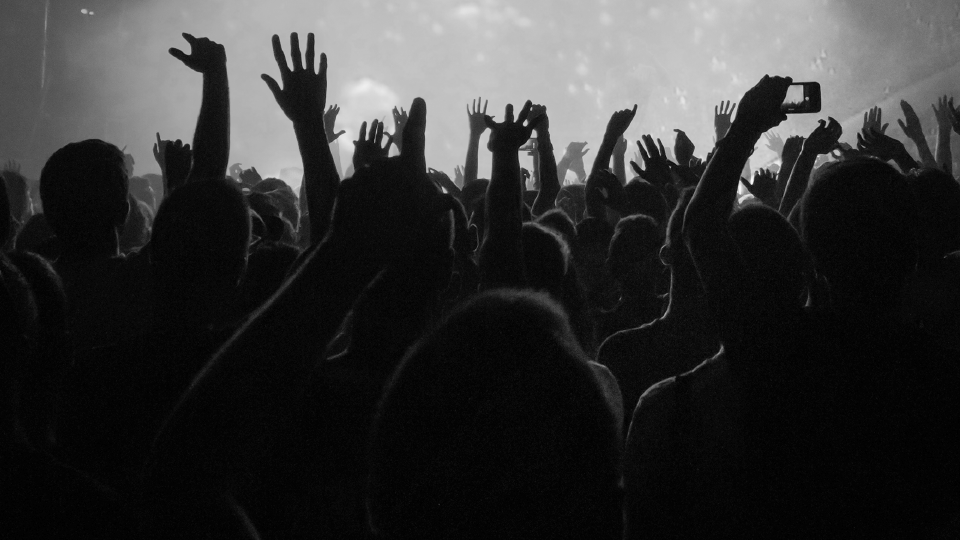 Image: Gregory Bull/AP
Immigration to the US: A man from Honduras walks along the top of the border structure separating Mexico and the United States on Nov. 14, 2018, in Tijuana, Mexico. Many of the migrants in the caravan are fleeing extreme poverty, violence, and persecution.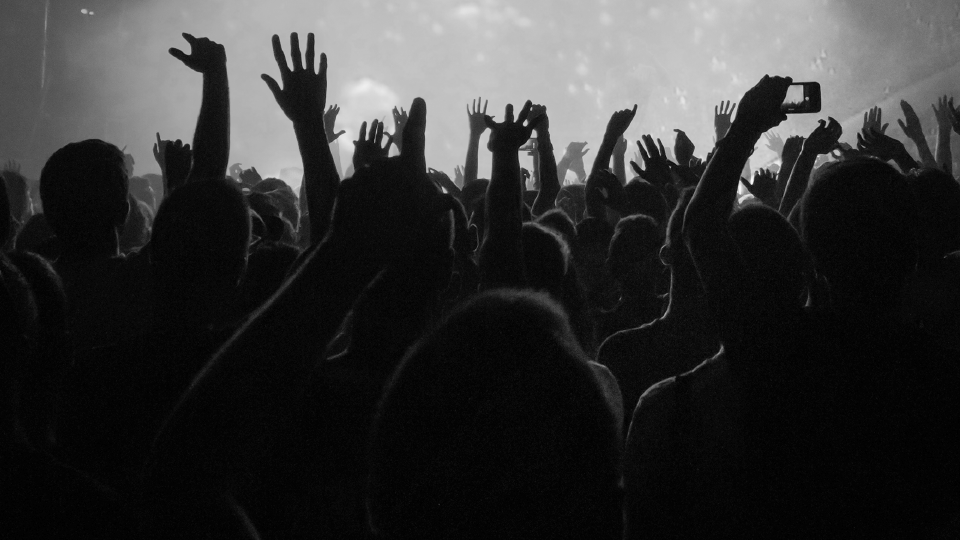 Image: Noah Berger/AP
Aftermath of California's Deadliest Wildfire: Ashes and debris are all that remain where houses once stood in Paradise, California, on Nov. 15, 2018, after a wildfire destroyed the town. 
December
'Yellow Vests' Return to Paris Streets: A protester waves a flag during the "yellow vests" demonstration on the Champs-Elysées near the Arc de Triomphe on Dec. 8, 2018 in Paris, France. ''Yellow Vests' ("Gilet Jaunes" or "Vestes Jaunes") is a protest movement without political affiliation that was inspired by opposition to a new fuel tax. After a month of protests, which have wrecked parts of Paris and other French cities, there are fears the movement has been infiltrated by "ultra-violent' protesters." The particular protest pictured involved at least 5,000 demonstrators gathering in the Parisian city centre with police having making more than 200 arrests.