It may be the smallest country in West Africa, but The Gambia is set to take the biggest step toward gender equality in the region, repealing and reforming "sexist laws that seek to perpetuate the continuous suppression of women's voices, promote gender-based violence, act as barriers to equal and meaningful political participation, and hinder access to sexual and reproductive health."
In response to more than 10,000 tweet actions taken by Global Citizens, the Attorney General and Minister of Justice Abubacarr Tambadou took "this opportunity to renew our commitment to the protection and advancement of the rights of girls and women and reaffirm our belief that only through genuine and concerted efforts can we indeed #LeveltheLaw." (You can still take action to get governments to #Levelthelaw here.)
In close to 90% of countries worldwide, women's opportunities are explicitly limited by gender discriminatory laws. This includes laws that restrict a woman's ability to inherit or own property, work without their husband's permission, open a bank account, manage their own assets, or have legal protection from abusive practices like child marriage, marital rape, and female genital mutilation (FGM).
Take Action: Stand With Every Woman, Every Child: Ask World Leaders to End Preventable Deaths
Girls and women around the world experience significant injustice just because they are female. More than 2.7 billion women and girls are impacted in multiple ways by the existence of discriminatory laws and the lack of legal protections globally. All aspects of the law — including constitutional, civil, criminal, and labor — that discriminate against women and girls need urgent attention.
The Gambia's leadership to achieve meaningful and lasting reform in the legal status of women and girls is commendable. In April 2010, the country enacted the 2010 Women's Act to incorporate and enforce the CEDAW, the Protocol to the African Charter on Human and Peoples' Rights on the Rights of Women in Africa, and the National Policy for the Advancement of Gambian Women and Girls.
"Gambia might be the smallest country in West Africa, but Gambia now has a very big voice in the region following the dramatic political change in our country after 22 years of a brutal dictatorship. We are showing the world that a country determined can transition from a dictatorship to democracy and the world is listening to The Gambia," Tambadou told Global Citizen in a backstage interview. "We are showing by our actions and the reform processes that we have engaged in and we believe that The Gambia, small as it is, has found its big voice amongst the committee of nations."
Recently The Gambia took the critical step toward gender equality by seeking to draft a new constitution that will explicitly "take into consideration the rights and aspirations of girls and women and ensures that moving forward, a strong legislative foundation is laid for the enactment of more gender responsive legislation."
Tambadou emphasized the importance of not only including women in the process of reforming the constitution and country, but putting them at the center of such efforts.
"Women should be and are playing an absolutely central role in our reform processes in The Gambia. We are making sure that women participate fully in all of the transitional justice processes that we are currently engaging in, from the constitutional review process to the truth reconciliations and reparations commission to the national human rights commission, women are at the center of all these reform processes in The Gambia at the moment," he said.
The Gambia will also demonstrate the country's "commitment to the inclusion of women in justice systems; 50% of all new appointees to the superior Courts of The Gambia under the new government are female."
Thank you, @Gambia_MOJ! The thousands and thousands of Global Citizens who took action look forward to having Attorney General & Minister of Justice Abubacarr Tambadou attend the #GlobalCitizen Festival to share the Gambia's historic commitment to #LeveltheLaw so that #SheIsEqualhttps://t.co/DJ1Ewcq2r6

— Global Citizen Impact (@GlblCtznImpact) September 10, 2018
Read More: This Video Shows Exactly Why Gender Discriminatory Laws Need to Change
Gender discriminatory laws are a critical barrier to economic growth. As Nelson Mandela said, "Freedom cannot be achieved unless women have been emancipated from all forms of oppression."
In order to amend such laws in writing and in practice, Tambadou says change needs to happen at both the government and community levels.
"Something has to change. Someone has to take the bull by the horns and take these cultural practices, a lot of sensitization work needs to be done. A lot of public awareness work needs to be done. Discrimination against women impedes and hampers our development work agenda as a people and a nation," Tambadou said. "Certainly as a developing nation we have other challenges — human resource and financial resource challenges, but we are determined nevertheless to lead by example and to show notwithstanding all of these challenges it can be done because it is for the benefit of us as a country."
Global Citizen applauds the strides The Gambia is taking to #LeveltheLaw and welcomes Attorney General and Minister of Justice Abubacarr Tambadou's attendance at the 2018 Global Citizen Festival in New York on Sept. 29.
The Gambia's bold step comes at a time when UN Women and a range of partners are launching an equally bold initiative on "Levelling the Law for Women and Girls by 2030: A Multistakeholder Strategy for Accelerated Action," to be implemented in 100 countries between 2019 and 2023.
---
This piece was originally published on Sept. 12, and has been updated to include quotes from Attorney General and Minister of Justice Abubacarr Tambadou from the 2018 Global Citizen Festival.
---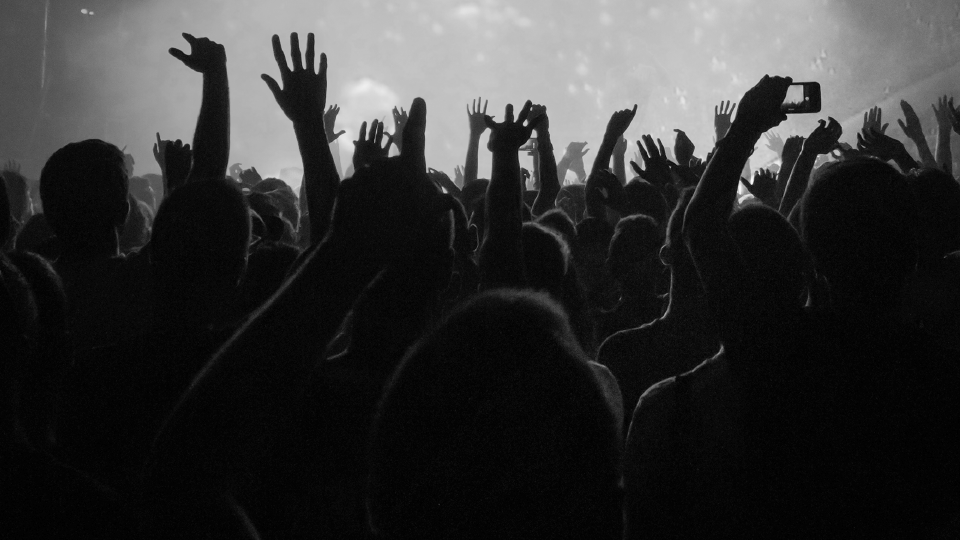 The 2018 Global Citizen Festival in New York will be presented for the very first time by Citi. MSNBC and Comcast NBCUniversal will air a live simulcast of the Festival on MSNBC and MSNBC.com. The Festival will also be livestreamed on YouTube and Twitter, presented by Johnson & Johnson. Proud partners of the 2018 Global Citizen Festival include Global Citizen's global health partner and major partner Johnson & Johnson, and major partners P&G, CHIME FOR CHANGE Founded by Gucci, Verizon, House of Mandela, iHeartMedia, and NYC Parks. Associate partners include Microsoft, Great Big Story, and One Championship.