---
Why Global Citizens Should Care
The United Nations' Global Goal 3 seeks to ensure good health and promote well-being for all. The COVID-19 pandemic presents an unparalleled challenge, as we must ensure equitable access to vaccines for everyone, everywhere so that we can work toward a global recovery and continue the fight against extreme poverty. You can join our VAX LIVE campaign and take action on this issue here.
---
Spanish Prime Minister Pedro Sánchez announced on Wednesday that Spain will donate 7.5 million doses of COVID-19 vaccines to Latin America and the Caribbean throughout 2021. 
Sánchez announced the effort at the 27th annual Ibero-American Summit in Andorra, and reiterated the announcement at a press conference Wednesday night. The commitment is in support of Global Citizen's VAX LIVE campaign, which aims to ensure equitable access to COVID-19 vaccines around the world. 
"The Government of Spain will facilitate to Latin America and the Caribbean a quantity of vaccines against COVID-19 that corresponds, at least, to between 5% and 10% of the total vaccines that our country receives throughout 2021," Sánchez said in a statement.
Spain is commited to equal and universal access to vaccines, @selenagomez. Just this week, I have announced that we will make about 7.5 million doses available to Latin America and the Caribbean this year.
Only together we will succeed.

See you at #VaxLive! https://t.co/r26TNOBx7R

— Pedro Sánchez (@sanchezcastejon) April 25, 2021
"I am proud of my country and of the dedication of its people, including public representatives, for showing solidarity in responding to this crisis, that has been so brutal both in Spain and abroad."
El PG, @sanchezcastejon, anuncia en la #CumbreIberoamericana que el Gobierno de España pondrá a disposición de América Latina y el Caribe entre un 5% y un 10% del total de vacunas contra la #COVID19 que nuestro país reciba en 2021. Unos 7.5 mill. de dosis al finalizar este año. pic.twitter.com/FV2Q6517yS

— La Moncloa (@desdelamoncloa) April 21, 2021

The VAX LIVE campaign seeks to end the COVID-19 pandemic, which will only be possible if all countries ensure that everyone, everywhere has equitable access to vaccines. Global Citizen is calling on the world's wealthiest countries to contribute to the campaign by fully financing the Access to COVID-19 Tools (ACT) Accelerator and its vaccine pillar, COVAX; donating surplus vaccines; and supporting vaccine manufacturing efforts to help the poorest people gain access to vaccines.
Global Citizen is also asking the private sector and philanthropists to donate enough "dollars-for-doses" to vaccinate more than 27 million health care workers serving on the front lines against the pandemic in the world's poorest countries.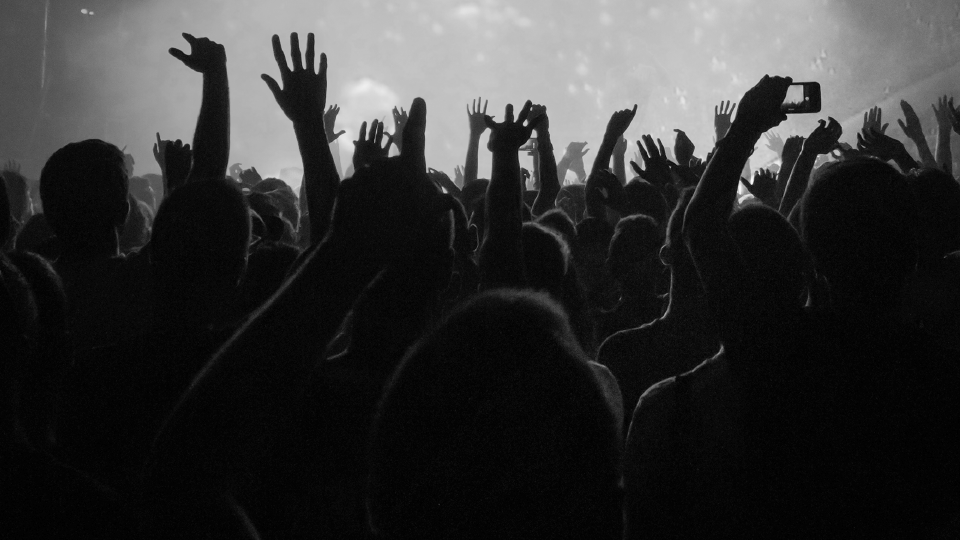 COVAX-supported COVID-19 vaccines arriving in Nicaragua in March 2021.
Image: UNICEF/2021
VAX LIVE: The Concert to Reunite the World will take place next month from the new SoFi Stadium in Los Angeles, California. Airing globally on May 8 and hosted by Selena Gomez, the event will bring together world leaders (including Sánchez), artists, and more, featuring performances by Jennifer Lopez, Eddie Vedder, Foo Fighters, J Balvin, H.E.R., and more to support global vaccine equality, inspire confidence in COVID-19 vaccines, and encourage people to get their shots when they can.
"We are delighted that Prime Minister Sánchez is leading the way by being the first to pledge their support to our VAX LIVE campaign," said Hugh Evans, co-founder and CEO of Global Citizen.
"At such a critical time we are calling for all countries, the private sector, and philanthropists to come together and provide equitable access to COVID-19 vaccines for everyone, everywhere," he said. "It's in our best interests to join forces if we are to achieve a sustainable recovery. This needs to happen now and not years into the future."