On March 21, 1960, a group of civilians in Sharpeville peacefully protested the apartheid government's racist pass laws. The day ended tragically, with 69 people killed and 180 wounded by the police. Today, South Africans commemorate the Sharpeville Massacre on Human Rights Day; in remembrance of the lives lost that day, and the high price paid for freedom.
South Africa's Bill of Rights is entrenched in the Constitution, and constitutional supremacy mandates the preservation and protection of our rights. Despite this, we continue to be plagued with racism, homophobia, and other affronts to our human rights.
South Africans are notorious for our use of humour in shining the light on the issues facing our country, and using satire and jokes as a tool for social reconciliation. Below are some of the most memorable times South Africans have used humour to call for human rights.
1. Marc Lottering
Marc Lottering is a South African comedian who has over two decades of experience in entertaining people and making them laugh. Lottering did his first stand-up comedy show After the Beep in 1997, which debuted at the Coffee Lounge in Cape Town.
The comedian became a household name by telling jokes that are weighted at the core by gently exposing issues of race, class, gender, sexuality, and politics. Lottering told Times Live that, "Comedy does not run away from dark issues. It runs towards it and is born out of it."
Over the years, he has developed an alter ego named Aunty Merle Abrahams (which he tattooed on his forearm) who is based on his mother. What made this character so loveable was the relatability — we all know someone like Aunty Merle.
At the beginning of the COVID-19 lockdown, Lottering and Craig Lucas created a song addressed to President Cyril Ramaphosa asking What About the People?  Far from a funny moment, the song was a call for help to relieve the rising hunger that plagued many in the country during restrictions, described by the Daily Maverick as "one of the most authentic and raw representations of South Africa's hunger pandemic."
2. Leon Schuster
South Africans know and love him because he pulls pranks and creates and stars in funny films — it could only be Leon Schuster. In addition to being a filmmaker, actor, and comedian, Schuster is a singer and presenter. But there's a bigger reason he has made a home in our hearts.
On the surface level, Schuster's movies are hilarious in a way that has you grabbing your seat in tears. But with a closer look, the viewer can sense the jokes are there to keep us from crying.
There's a Zulu on my Stoep is a 1993 movie exploring a childhood friendship between an Afrikaner and Zulu man borne out of a system that implemented racial segregation. But they fall out, and 25 years later,  destiny sees them cross paths in the shadow of a political plot. Reddit fans describe this as "a legendary South African movie… that used comedy and empathy to bridge the racial divide."
3. Trevor Noah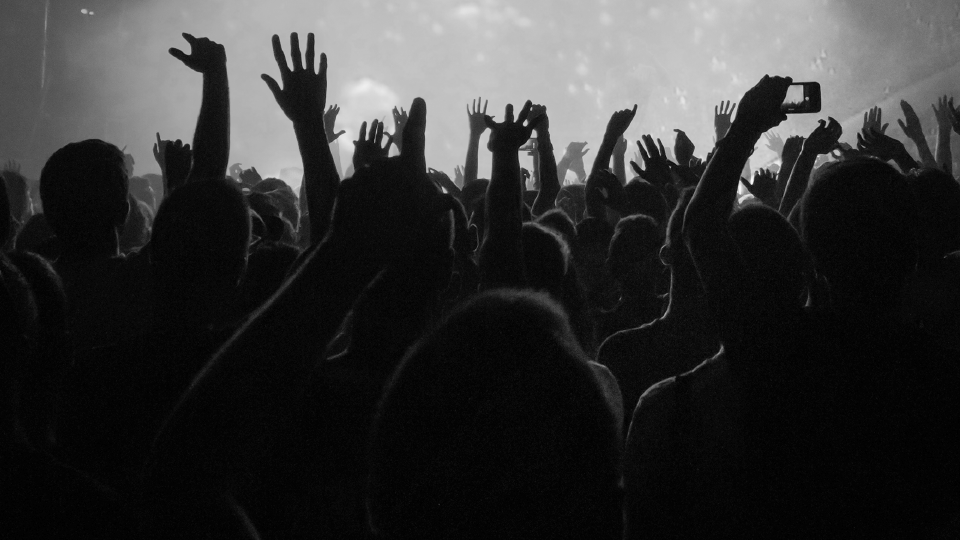 Trevor Noah speaks onstage during the Global Citizen Festival: Mandela 100 at FNB Stadium on December 2, 2018 in Johannesburg, South Africa.
Trevor Noah speaks onstage during the Global Citizen Festival: Mandela 100 at FNB Stadium on December 2, 2018 in Johannesburg, South Africa.
Image: Gulshan Khan for Global Citizen
Best known as the current host of The Daily Show on Comedy Central, Trevor Noah is an award-winning comedian and social commentator — who also hosted Global Citizen Festival: Mandela 100 in Johannesburg back in 2018. His comedy special That's Racist pokes fun at Black and white people alike; with commentary on the way Africans and Black people are stereotyped in the media and wider society.
As host of The Daily Show, Noah uses his sensational comedic timing and wit to engage with topics such as police brutality, cancel culture, and most recently, Kanye West. His ascent to the international stage came as no surprise following his success as a stand up comedian here in South Africa.
Noah's autobiographical book, Born a Crime, tells the story of his childhood starting with his birth — Noah was born to a Black Xhosa mother and a white Swiss father at a time when interracial marriages were punishable by five years in prison under apartheid. Noah skillfully and humorously narrates the story of his childhood in a world where he wasn't meant to exist.
4. Zakes Mda
Zanemvula Kizito Gatyeni Mda, better known as Zakes Mda, is a renowned multi-award winning playwright, novelist, and poet. Mda was awarded the Order of Ikhamanga in Silver (2014) by the Presidency for his contributions to literature that has put South African stories on the international stage. He is known for writing stories that preserve our cultural history and fight for the repatriation of our heritage.
Mda's You Fool How Can the Sky Fallwas written and staged at the Windybrow Theatre in Johannesburg in 1995 and is still very relevant today. The play is satirical in nature as it picks on South African politics one year after our first democratic elections, using a fictional African state.
Mda uses this story to show how the revolutionary government that supposedly freed South Africans from apartheid was the same government that keeping South Africans captive through corruption. 
5. Pieter-Dirk Uys
Activist, actor, and author Pieter-Dirk Uys is a prolific satirist with 25 plays under his belt. Uys uses his work to call out political hypocrisy while celebrating the complexities and absurdities of our beloved rainbow nation. During the apartheid era, he used humour to fight against the unjust system of apartheid.
Uys (like Lottering) has a female alter ego, Evita Bezuidenhout, and her musings on stage comically underlined the foolishness of the apartheid regime. He also staged an awareness workshop in schools, "For Facts Sake", to counter the AIDS denial made by former President Thabo Mbeki in 2000.
Paradise is Closing Down is a bilingual play written by Uys in 1977 that explores the apartheid regime, "by concentrating on the people who are part of the problem rather than part of the solution", as described by Martin Doyle. The political play takes place in Long Street, Cape Town, against the backdrop of brewing racial tensions and investigates different perspectives with bitter humour as only Uys could.
6. Nando's
The international fast food restaurant is as well known in South Africa for its advertisements as for the chicken it serves. Nando's ads are known for their humorous play on South African politics, everyday conversations, and their wittiness in keeping up with the trends — even if that means they'll sometimes be caught in controversy.
The franchise has been producing quality comedy ads for years and their socially conscious marketing not only keeps us entertained but well-informed, as they tend to trend on Twitter.
In 2018, they (together with Sunday Times) took it upon themselves to hold a campaign, #RightMyName for Human Rights Day. According to Nando's, the aim of the campaign was to promote inclusion by having Spellcheck correct the South African names that are typically corrected as errors. Over 70,000 names were corrected on Spellcheck.
7. Conrad Koch
"A society that takes itself seriously risks bottling up its tensions and treating every example of irreverence as a threat to its existence. Humour is one of the solvents of democracy."
This was the justification provided by the court in the case between Conrad Koch and Afrikaans singer Steve Hofmeyr. Better known as "Chester Missing", Conrad Koch is an Emmy-nominated comedian and ventriloquist. Koch is an anthropologist by profession, and uses puppet Chester Missing as a voice to challenge the harmful narratives that continue to plague the country.
Following a now-deleted tweet by Hofmeyr stating that Black people were the architects of apartheid, Koch launched a successful civil campaign calling on individuals and corporations to distance themselves from Hofmeyr. The campaign, and subsequent court case, illustrated that those who spew harmful vitriol expose themselves to satire.
Koch uses his platform to interview public figures and politicians in a way that speaks truth to power while also giving us a bit of a laugh. See his interview with Helen Zille here.
8. 'District 9'
Released in 2009, District 9 is a sci-fi action movie directed by Neill Blomkamp. The movie is a mock documentary, which follows the relocation of aliens who've been stranded living in a refugee camp in Johannesburg. As well as being forcibly relocated, the aliens also face discrimination and violence.
But it was inspired by the true story of the relocation of over 60,000 people from District 6 in Cape Town in the 1960s and '70s — after it was declared a "whites-only" area and extensive demolition began. Violence, protests, and chaos erupted as residents resisted, and the area became symbolic of the suffering caused by apartheid.
The aliens of District 9 are a compelling metaphor for the residents of the real District 6, and the film explores through satire the xenophobia and prejudice endured by non-white people under the apartheid era, as well as in present day South Africa. The film was Blomkamp's directorial debut and was nominated for Best Motion Picture of the Year at the 2010 Academy Awards.
9. Mel Jones
Mel Jones is a comedian, award-nominated producer, and an energetic Master of Ceremonies (MC). She has adopted a philosophy in life that says, "You've got to laugh at it.", and considering her Mitchell's Plain background where growing up was difficult, Jones has used laughter as her resilience.
Jones on Forbes said that laughter helped her find her strength and identity, and that she plans to empower Black women to find their strength through humour.
A regular guest at the Comedy Club, Jones has been described as a "weapon of mass distraction", using humour to triumph against adversity.
10. Warren Masemola
The one-man show, Nine Lives, follows the journey of Ishmael, a gay man from Zimbabwe, as he navigates his way to finding asylum and a place to call home.
Masemola single handedly portrays all nine characters that make up this story, and weaves an intricate and breathtaking tale that skillfully shows the intersection of sexuality, nationality, and race.  Masemola is no stranger to brilliant performances; having won multiple Best Actor and Best Supporting Actor SAFTA awards; including one for his performance in comedy show Ses' Top La.
Speaking about Nine Lives, Masemola speaks of the duty of theatre and the arts in depicting stories that portray the full scope of the human experience and condition.
While South Africa may now be free of apartheid and colonialism, many people are still living with the impacts of historic segragation, while racism, gender inequality, and other human rights abuses remain. Despite the many stories of incredible bravery by past generations in standing up for our human rights, there is still a lot of work to do.
You can join the movement by taking action with Global CItizen to ensure the human rights of all South Africans, and all people globally, are met. Take action now to Demand Equity and Defeat Poverty here.