---
Why Global Citizens Should Care
People expect their policymakers and leaders to work towards a better tomorrow, make positive decisions for their healthcare and security and reduce inequalities both at home and abroad. Global Citizen campaigns explicitly on the United Nations' Global Goals, including on universal healthcare, quality education, gender equality, and limiting global warming. You can take action on these issues and more here.
---
Liberal Party leader Scott Morrison has been re-elected as Australia's prime minister.
In one of the most unexpected victories in Australia's political history, Morrison resisted three years of exit poll predictions on Saturday to execute a shock election win. Morrison has now secured his first full term in office and the conservative Coalition's third successive victory.
"I have always believed in miracles," the prime minister announced as he declared victory shortly after midnight.

"Tonight is not about me; it's not about even the Liberal Party. Tonight is about every single Australian who depends on their government to put them first. We've got a lot of work to do. We're going to get back to work for the Australians that we know go to work every day, who face struggles and trials every day," Morrison said.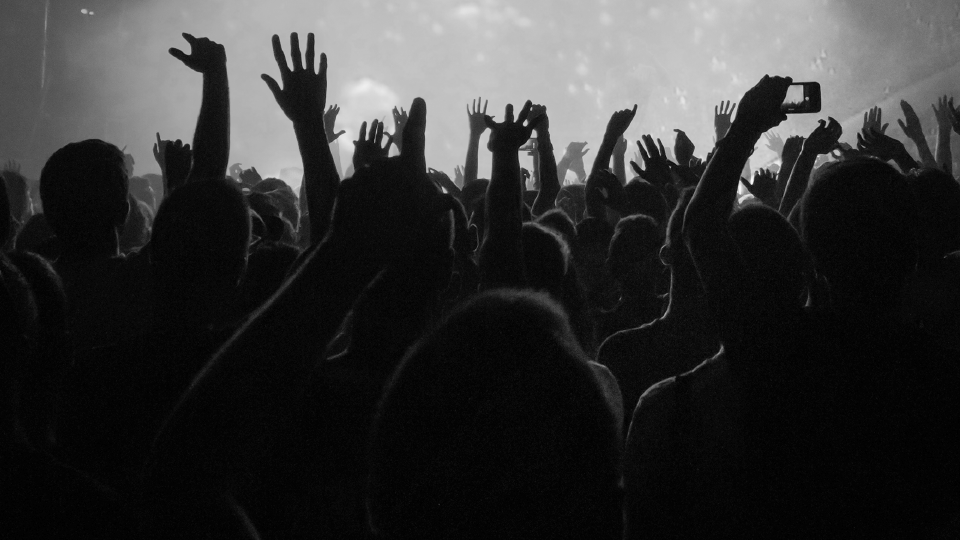 It is unknown whether the Coalition will govern Australia as a majority government. The Coalition, which currently holds 75 seats, needs to secure at least one of the remaining five seats still in doubt. If it fails to do so, the Coalition will be forced to work in combination with independent MPs as part of a minority government. Labor, at this stage, has secured 65 seats.

The outcome of the final seats is expected to be known in the next few days.
How good is Australia! How good are Australians! Thank you! 🇦🇺 pic.twitter.com/i41QRz5Roz

— Scott Morrison (@ScottMorrisonMP) May 18, 2019
Opposition Labor leader Bill Shorten, who was rated as a clear favorite in opinion polls, also made remarks early Saturday.

"Without wanting to hold out any false hope, while there are still millions of votes to count and important seats yet to be finalized, it is obvious that Labor will not be able to form the next government," Shorten told reporters as he conceded the election. "Above all, I wish Morrison good fortune and good courage in the service of our great nation. The national interest required no less."
With the election result all but known, Morrison will now have to put together a new Cabinet. Over the past few months, the Coalition lost an array of long-serving members to retirement, including former Minister for Foreign Affairs Julie Bishop and Christopher Pyne.
Once the cabinet is announced, the government can begin introducing its top parliamentary priorities.
Among the Coalition's key promises were plans to legislate tax relief for 10 million Australians, reduce the minimum deposit required by first home buyers from 20% to 5%, and invest almost $1.4 billion toward the expansion of the Snowy Dam.
The government has also previously announced it plans to cut the nation's international aid budget from $4.16 billion to $4.04 billion in the next financial year, cut carbon emissions by at least 26% by 2030, and commit a further $461 million toward youth mental health and suicide prevention strategies.
You can view a wrap up of tweets from politicians and political commentators in the wake of the election result below.
Time for change. Let's do this! pic.twitter.com/gD9gZwTBvA

— Bill Shorten (@billshortenmp) May 17, 2019
Congratulations to Scott on a GREAT WIN! https://t.co/IKxDrQmHfV

— Donald J. Trump (@realDonaldTrump) May 18, 2019
Australia's 2019 election was supposed to be about climate change. The outcome thus far is deeply discouraging, suggesting that even in a country on fire enough voters opt for the economic benefits of fossil fuels to stymie climate action -- again and again. #ausvotes /1

— Kathryn Harrison (@khar1958) May 18, 2019
It's election day!
We're asking for your vote to back our plan.
Building our economy. Securing your future. pic.twitter.com/J5NEu3x37F

— LNP - Liberal National Party (@LNPQLD) May 17, 2019
RIP Australia.

You forgot about Indigenous Australians, minimum wage earners, refugees, women, housing, school kids, the environment, the ndis, climate change, AN energy policy, the sick, the aged.

Apparently we'll all be getting a surplus in a year tho 🙄. #auspol#ausvotes

— Emma Husar (@emmahusarmp) May 18, 2019
Congratulations @ScottMorrisonMP on an outstanding personal victory. Australians have once again backed the Coalition to deliver a strong economy, more jobs & lower taxes.

— Malcolm Turnbull (@TurnbullMalcolm) May 18, 2019
As long as Australian government reduce the tax from hardworking people like me. I'm happy for Liberal win. And other thing that'll certainly going to happen is they'll change the prime minister after within 2 years of Morrison's rule. Its kind of culture

— Yadu Chamlagai (@chamlagai_yadu) May 20, 2019