---
Why Global Citizens Should Care: 
Refugees are some of the most vulnerable people globally, and the COVID-19 crisis has exacerbated many of the difficulties they already faced. To truly beat the virus, no one can be left behind. The United Nations is calling on countries to include refugees in pandemic response planning. You can join us and take action
here
. 
---
Refugees flee conflict, disaster, and danger in their home countries to search for a better life. But over the past year, the COVID-19 pandemic has caused unprecedented chaos and danger for everyone, regardless of where they live. 
Despite facing heightened effects of the virus, such as difficulty accessing clean water and soap, health care services, and living in crowded conditions, refugees have been an essential part of the global effort to fight the virus.
Around the world, refugees are working as health workers, educators, and volunteers to help mitigate the pandemic's effects. Their efforts speak to their ability to overcome crises and stay resilient. 
Here are seven ways that refugees worldwide are helping fight the pandemic and protect others in 2020.
1. Working As Frontline Health Workers 
Refugees often face barriers to employment in their new countries, which means those with medical backgrounds are often unable to practice medicine and need to work in lower-income fields. 
However, the pandemic's strain on the health care sector caused some countries to expedite the process for refugees, immigrants, and migrants with medical licenses from overseas to get their licensing requirements. 
In the UK, hundreds of doctors, including refugees, originally from other countries joined a new medical support task-force to provide extra assistance during the pandemic. 
"Refugees with proven professional competencies are ready to step in and contribute, if allowed to, under the supervision of certified health professionals," Filippo Grandi, the UN High Commissioner for Refugees, told the Guardian. "In this way, they can show their solidarity, and give back to the communities sheltering them."
The program's success has inspired other countries around the world to invite refugees and immigrants with medical training to help fight the pandemic. 
Hussam Allahham was a surgeon in Syria before he fled to Cardiff, UK. After four years of living in the UK, he can use his medical and crisis training to help support the NHS. 
"In Syria, you felt like you were fighting with death, trying to save lives," Allahham told The Guardian. "People are scared, death is everywhere. The health service is overstretched, you don't have the equipment. Loads of people would come into the emergency room at the same time."
Allahham is just one of the thousands of refugees worldwide who used their medical knowledge to support those in their host country during the pandemic. 
2. Working As Essential Workers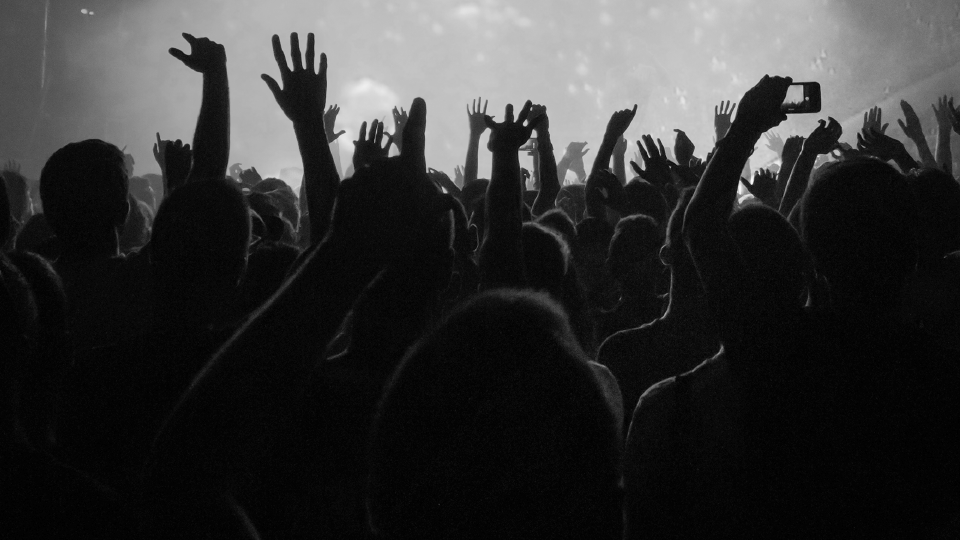 Shadi Shhadeh shops at a supermarket in Geneva. Alongside a group of fellow Syrian refugee volunteers, Shadi hand delivers food and supplies to vulnerable people who are shielding from COVID-19.
Shadi Shhadeh shops at a supermarket in Geneva. Alongside a group of fellow Syrian refugee volunteers, Shadi hand delivers food and supplies to vulnerable people who are shielding from COVID-19.
Image: © UNHCR/Elisabet Diaz Sanmartin
Refugees, asylum seekers, and immigrants significantly contribute to the global economy by working in essential fields such as the farming, transportation, residential, and commercial sectors. 
In the US, the food supply chain functions thanks to refugees' significant role in ensuring that food can travel from farms to grocery stores. 
Tom Jawetz, vice president for immigration policy at the Center for American Progress, wrote about the role immigrants and refugees have had in keeping grocery shelves stocked, packing warehouses, and cleaning and sanitizing businesses to keep the US running.
In Birmingham, England, Afghan refugee market vendors continued providing their community with fresh fruits and vegetables despite the pandemic, according to Al Jazeera. 
Abdul Nafi is one of the Afghan market vendors who manages a produce stall on the street despite working with no protective equipment. 
"Here, the community doesn't get their fruit and vegetables from supermarkets, they prefer to get it from stands like mine," Nafi told Al Jazeera. "If we decide to stop working, where will people get the ripest and cheapest produce in the area?"
While many people had the privilege of working at home and social distancing, refugees and foreign-born workers risked their safety to ensure that others could continue accessing essential services throughout the pandemic. 


3. Distributing Personal Protective Equipment 
Refugees worldwide have also helped deliver personal protective equipment (PPE) to those in need during the pandemic. 
Bhagawat Phuyal, a Bhutanese refugee who lives in Pittsburgh, Pennsylvania, used his business skills at the start of the pandemic to organize mass donations of masks and PPE. 
Phuyal and his friend Yadhu Dhital co-founded the Project COVIDCare fundraiser to raise over $5,000 to help thousands of people in 12 states and 25 cities in the early stages of the outbreak.
"We started project COVIDCare because coronavirus disproportionately threatened marginalized communities," Dhital told the nonprofit HIAS in June.  
The two donated the PPE to vulnerable populations, including people experiencing homelessness, refugees, and people with disabilities. 
"This country has given so much to us," Phuyal told HIAS. "And at the time of the pandemic, I felt that it is my responsibility to give back."


4. Aiding Soap and Hand Sanitizer Production 
Around the world, the demand for soap, hand sanitizers, and other disinfectants soared as people tried to protect themselves from the coronairus.
Innocent Havyarimana, a Burundian refugee who lives in Kakuma refugee camp in Kenya, has a diploma in chemistry and previously worked for a chemical company in Brunei before fleeing. 
Now he makes and sells soap and aloe vera hand sanitizer. 
When the pandemic started, Havyarimana decided to reduce the products' cost to make them more accessible to those in need. 
"Everyone needs soap but not everybody is able to afford it. So I lowered the prices, as it was more important to protect people than to think of profit," Havyarimana told the BBC. "But, I made sure I gave free soap to vulnerable people such as the elderly and the disabled." 
Access to soap and PPE equipment in refugee camps can be especially difficult, so Havayarimana's work helped vulnerable people gain access to potentially life-saving resources. 


5. Working as Educators 
The pandemic caused the largest disruption to education in recent history, putting millions of children's schooling at risk. Although refugees are among the most vulnerable groups, some have stepped up to ensure that refugee children can continue learning. 
In Za'atari refugee camp in Jordan, 14-year-old Sidra Median Al-Gothani helped her little brother and children in her neighborhood continue their education despite the pandemic lockdowns, according to UNHCR, the UN Refugee Agency.  
Al-Gothani is an aspiring teacher and noticed how many of the young children around her were not doing their work when schools were forced to close.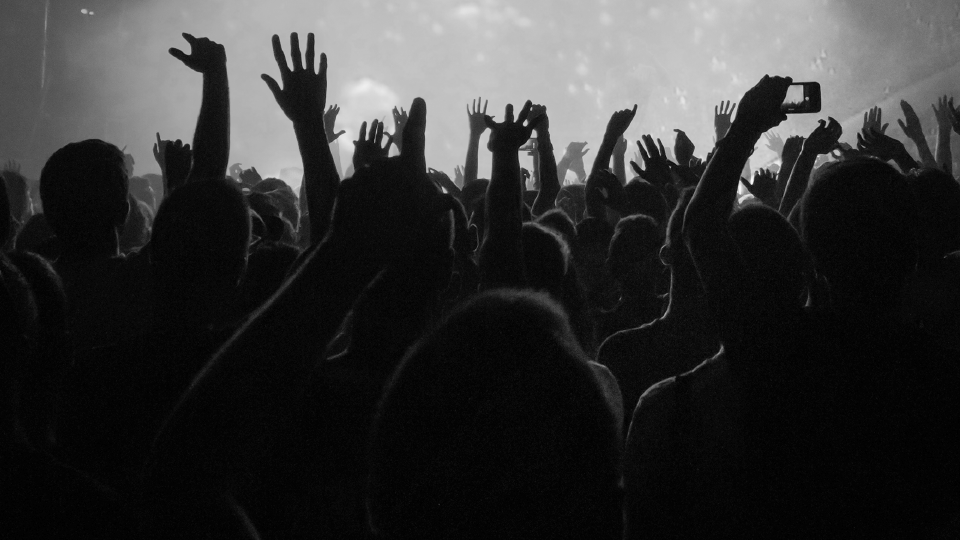 Syrian refugee, Sidra Median Al-Ghothani, 14, wants to be a teacher when she grows up. During the COVID-19 lockdown, she has been helping her brother and neighbors to study in the Zaatari Camp, close to Jordan's northern border with Syria.
Syrian refugee, Sidra Median Al-Ghothani, 14, wants to be a teacher when she grows up. During the COVID-19 lockdown, she has been helping her brother and neighbors to study in the Zaatari Camp, close to Jordan's northern border with Syria.
Image: © UNHCR/Shawkat Al-Harfoosh
"Students had to study using e-learning applications or televised education," she told UNHCR. "But many students need help with these education methods, and their parents couldn't support them, so I volunteered to teach my neighbor's children."
Refugees living in camps are also at risk of not having key information about how the virus spreads and being unable to protect themselves. 
In Kenya's Kakuma refugee camp, Djuba Alois helped keep those around him informed about the risks of COVID-19 to lower infection rates. 
Alois, a refugee from the Democratic Republic of Congo, is a pastor in the refugee camp. Since the churches closed during the lockdowns, Alois rode a bike throughout the camp while urging people to wash their hands and social distance over a microphone. 
"I will create awareness every day so that people stay safe from coronavirus," he told UNHCR.
Both Al-Gothani and Alois' efforts helped ensure that refugees had access to education and essential information to stay safe during the pandemic. 


6. Helping to Fight Hunger 
The strain on medical professionals and frontline workers inspired many people to thank the heroes who worked to keep everyone safe. 
In Kuala Lumpur's Taman Melati neighborhood, a group of 15 refugees from Syria, Palestine, Yemen, Iraq, and Afghanistan came together to cook and provide food for frontline responders. 
"Ten chefs came forward," Hasan Al-Akraa, one of the organizers of Refugee Kitchen, told the Guardian. "We said we had nothing to pay them, but they said they wanted to help."
Mohammed Jaber, a 60-year-old Syrian refugee, is one of the chefs who offered to help. 
Tarek Jaber, Mohammed's son, explained that his "father feels it is his duty to provide services for the people of Malaysia who have been affected by this difficult situation." 
Rania Abou, a Syrian refugee from Damascus, also helped fight hunger during the pandemic. Abou now lives in New Jersey, where she works as a food distributor for the International Rescue Committee (IRC) and World Central Kitchen. 
"When people who need the food come, we give the food to all without asking them their name or ID or anything like that," Abou told the IRC. "We just ask them how many people in their family and give them the food."
7. Uniting the World Through Music 
Refugees have also worked to inspire and bring joy to people worldwide suffering from the hardships of the pandemic and lockdowns. 
In June 2020, 24 refugee and asylum-seeking musicians in India worked with composer and Grammy-award winner Ricky Kej to produce "Shine Your Light," a song that aimed to celebrate shared humanity. 
The song was produced in collaboration with UNHCR in India and the UNESCO Mahatma Gandi Institue of Education for Peace, and helped connect refugees and inspire others worldwide. 
"When the refugee musicians heard the finished song for the first time their eyes were filled with tears," Kej told UNHCR.
In May 2020, the Raised Fists and Dany Lee released the song "Protect Your Life," to raise awareness and mobilize action against the spread of COVID-19 in Niger and throughout the African continent. 
The song was a part of UNESCO and the Innovation for Policy Foundation's #DontGoViral campaign, which aimed to raise awareness about the virus and showcase those who were actively trying to stop the spread. 
The music video features Lee performing in isolation and shows refugee men and women who produce soap and bleach to help fight coronavirus and medical staff at Niamey hospital. 
---
These are just some examples of refugees helping the international community throughout the pandemic. As the crisis continues around the world, many of them continue to do what they can to support themselves and others and bring an end to the pandemic.