---
Why Global Citizens Should Care
The UN's Global Goals to end extreme poverty aim to protect the world's most vulnerable people, including refugees. While the COVID-19 pandemic has touched every country in the world, it has disproportionately hurt the poorest in our societies — and for people who live in overcrowded displacement camps, the threat to their health and well-being has never been higher.
Take action here to protect vulnerable communities from the virus.
---
For the millions of displaced people around the world, words of warning to stay at home during the COVID-19 pandemic fall bitterly flat — with social distancing measures an impossibility in cramped refugee camps.
The situation for refugees and migrants in Europe, and at Europe's borders, has been desperate for many years. As as COVID-19 sweeps through the world at breathtaking speed, however, their prospects are increasingly grave. But while world leaders hesitate to act, a new social movement has risen from grassroots activists to force their hand.
Europe Must Act is a people-powered movement that aims to relocate refugees in camps across the Aegean Islands to countries in the European Union.
The movement has been active for barely two months, but in that time, 40 local chapters have sprung up across Europe to generate change from the ground up. 
On March 2, Europe Must Act launched an open letter to EU leaders signed by 160 grassroots nonprofit organisations, 100,000 individuals, and 10 Members of European Parliament (MEPs). 
After reportedly learning that those EU leaders felt unable to act without broad support from citizens, Europe Must Act then launched #CitiesMustAct — a campaign mobilising citizens around Europe to call on their councils and mayors to pledge to relocate refugees from the islands.
Independently of the campaign, 10 European cities — including Amsterdam, Barcelona, and Leipzig — have already put themselves forward to take more refugees. The Guardian notes that seven of those cities are in countries that refused to sign up to a relocation scheme launched by the European Commission in March.
However Europe Must Act hopes that enough cities standing together in solidarity will force through a change in policy. All that the leaders need is a mandate.
There's already hope: in Berlin, the mayor and citizens have offered to house an additional 1,500 refugees — and in the first direct response to the #CitiesMustAct campaign on Monday, Europe Must Act announced that Lindau City, Germany, will rehome 50 more refugees.
TODAY = 1ST CITY PLEDGE✊

Thanks Landau City (Germany)!! We are delighted by your pledge to take in 50 refugees🙌

HUGE APPRECIATION partners @officialEFH who secured this major commitment to affirmative action!🙏

➡️Be our next city:
➡️https://t.co/IbBOBc2WV5#EuropeMustAct

— Europe Must Act (@EuropeMustAct) May 4, 2020
The collaborative strategy behind Europe Must Act is firmly from the Extinction Rebellion playbook: volunteers follow core principles of non-violence; are onboarded by a central team; then are swiftly encouraged to be autonomous as they set up a Facebook group in their city to mobilise more citizens to take local action.
From there, volunteers are provided with resources to encourage more people to sign their open letter in the form of a petition, inspire more activists to join their chapter, and target the decision makers in their community. 
Lucy Pigott used to volunteer as an English teacher and youth worker in Chios, Greece, with Action for Education, a nonprofit that ensures they can still access education while living in camps.
She now runs the London arm of the movement — one of 14 in the UK — talking to social enterprises, businesses, educational institutions, faith groups, and more to build a community of activists to engage leaders "for a new, humane migration policy."
"We have chosen to act now as it is an emergency," Pigott told Global Citizen. "Europe Must Act did not start as a reaction to the threat posed by COVID-19, but because the situation was already extraordinarily bad: 40,000 trapped in a space for 6,000; footage of the Greek coast guard attacking a boat of people trying to enter Greece; and human rights abuses being perpetuated over the course of past five years.
"One of the biggest challenges we have faced has been the lockdown," she continued. "Our movement is across Europe, and lockdown has meant we had to innovate and find ways for supporters to take part in a 'peopleless protest' to make their voices heard through a global pandemic."
She added: "The threat of the virus has made the relocation of those trapped in the island camps even more pressing."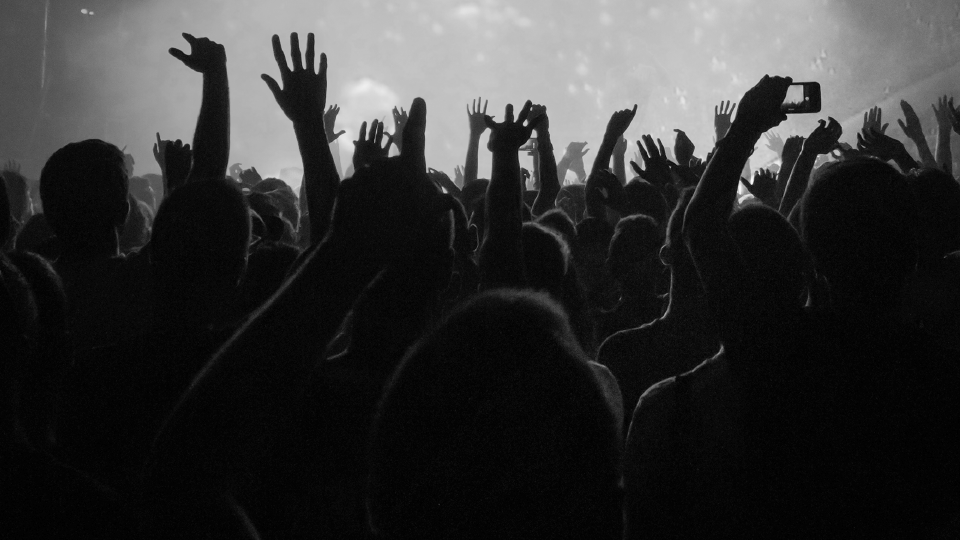 One crucial turning point that sparked the genesis of Europe Must Act was the breakdown earlier this year of the 2016 EU-Turkey Statement — a deal that meant refugees entering Europe through Greece from Turkey were returned to Turkey with a partial resettlement scheme in other parts of Europe along with financial incentives.
But in February, the Turkish government opened its borders to allow more refugees through to Europe via Greece, overwhelming camps across the Aegean Islands. Within a few days, Europe Must Act was formed with a petition demanding immediate relocation support from countries all across the bloc. 
Ultimately, Europe Must Act aims to replace the EU-Turkey Agreement with a fair and humane EU policy on migration. But in the meantime, pressure is building on already desperately overcrowded camps as political hostility increases in Greece.
"[The far-right] burnt an NGO community centre in Lesbos, violently pushed back boat arrivals, and made numerous attacks on refugees and volunteers on Lesbos, Chios, and Samos," Frankie Ellwood — a Europe Must Act volunteer and Bristol chapter member working in Samos, Greece — told Global Citizen. "Here in Samos they threw bricks through an NGO volunteer house and burnt a car belonging to an NGO."
However, Ellwood insists that beyond the violence, the responsibility for the "hellish conditions" that she sees every day goes further and deeper than Greece alone. And although conditions have worsened exponentially during the pandemic — she said there's "story after story of camp residents not being given proper health care" and numerous cases of mistreatment from the police — this is a crisis that has been ongoing for far longer.
"Europe has structured a migration policy that traps people at its borders in the Greek Aegean for months, even years, while they wait they face inhumane conditions," she said. "The breakdown of the EU-Turkey statement and the recent pandemic have pushed the situation here beyond breaking point.
"We would be so lucky to welcome these wonderful people into Europe," she added. "It breaks my heart that we do not."
You can learn more about the #CitiesMustAct campaign and where you can find your local chapter here — and join their central Facebook group here — or take action by tweeting EU leaders about the refugee crisis directly on the Global Citizen platform.
We are campaigning to call on mayors and cities to stand in solidarity with refugees and asylum seekers. Cities can lead Europe on the road to a humane migration policy! #EuropeMustAct! #CitiesMustAct!

Ger your city involved: https://t.co/IsCEvFv0dXhttps://t.co/enkIPe9n3G

— Europe Must Act (@EuropeMustAct) April 25, 2020