---
Why Global Citizens Should Care
Voting is crucial to maintaining a fair democracy, and gives citizens the chance to support policies that help end extreme poverty and its causes. The United Nations calls on countries to safeguard this right in order to create effective, accountable, and inclusive institutions. Join Global Citizen and take action here. 
---
Now that polls are closed for the 2020 United States presidential election, Americans can only sit back and patiently await results as every vote is counted.
In the meantime, we can peel ourselves away from compulsively checking for updates and direct our attention to reflecting on the moments worth celebrating from the past few months.
Despite the overwhelming uncertainty and confusion that came with navigating a presidential election in the middle of a pandemic, the 2020 election season gave us plenty of reasons to have hope as we witnessed democracy take place in real-time. 
Here are just a few of the positive things that have come out of this year's election season.
1. Massive early voting turnout shows that Americans care.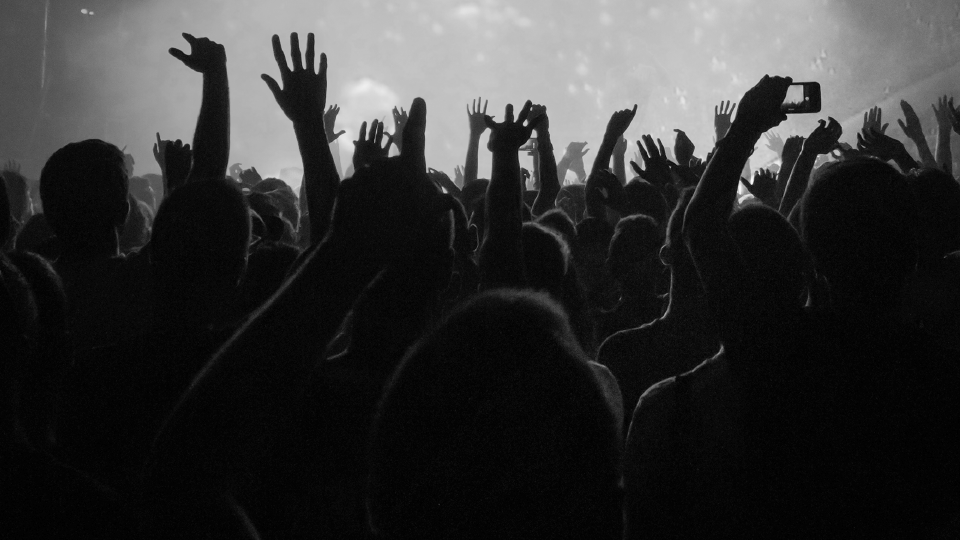 People line up to cast their in-person absentee ballots at Seacoast Church Mount Pleasant on Oct. 31, 2020 in Mount Pleasant, South Carolina.
Image: Michael Ciaglo/Getty Images/
Before polls officially opened on Tuesday, Americans already cast at least a record-breaking 100 million ballots through early voting, according to the US Elections Project. This number is more than double the amount of early votes cast in the 2016 election, and makes up approximately 73% of the total vote in that election.
The massive early voting turnout across the country signals that voter participation could reach new highs this year, even with the challenges brought on by the COVID-19 pandemic. This would be an impressive achievement, especially since the US has historically had one of the lowest voter turnout rates compared to other established democracies.
As of Nov. 4 — less than 24 hours after polls closed — more than 139 million votes have been counted with millions more outstanding. This number already exceeds the 137 million total votes cast in 2016. Even more amazingly, the 2020 election is projected to break the 1960 voter turnout record of 63.8% by more than two percentage points.
2. Young people registered to vote in record numbers.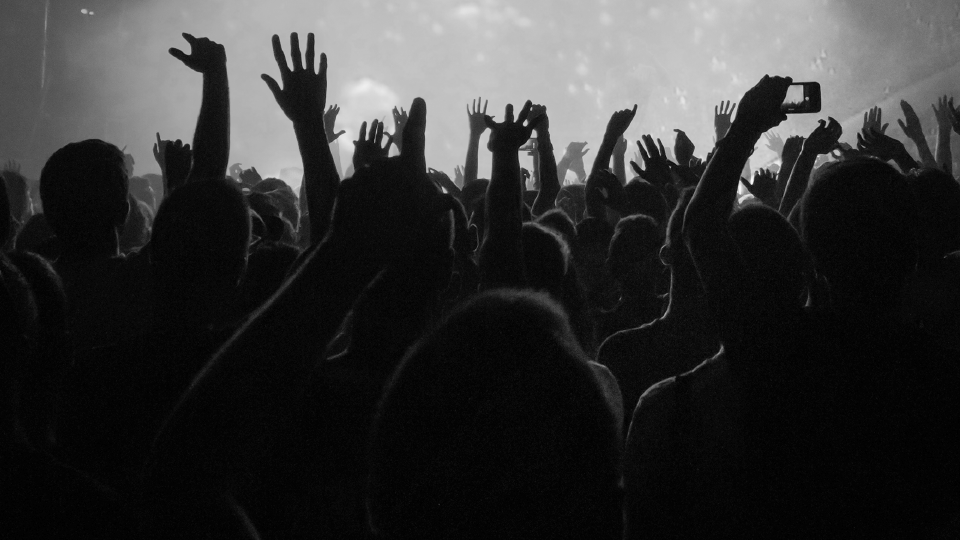 Nicole Hensel, left, and Raegan Cotton of New Era Colorado work to register college students to vote and answer their voting logistics questions during the pandemic at Auraria Campus in Denver, Colorado on Sept. 22, 2020.
Image: Hyoung Chang/MediaNews Group/The Denver Post/Getty Images
More than 15 million people have turned 18 since the presidential election four years ago. These new eligible voters form a diverse, passionate, and potentially decisive voting bloc in the 2020 election — but only if they registered to vote and cast their ballots.
The good news is that in 32 states across the country, more young people were registered to vote in October 2020 compared to November 2016. In Idaho, Georgia, Minnesota, and Vermont, youth voter registration exceeded the numbers from four years ago by more than one-third.
On Oct. 20, our partner HeadCount announced it had registered a milestone 1 million voters throughout the organization's history, with nearly half of those registrations coming from the 2020 election season.
Voter registration organizations also announced record numbers on National Voter Registration Day this year, with nonprofit Rock the Vote registering 200,000 people, nearly double its number in 2016.
3. Nearly 200 nonprofits gave staff time off to vote.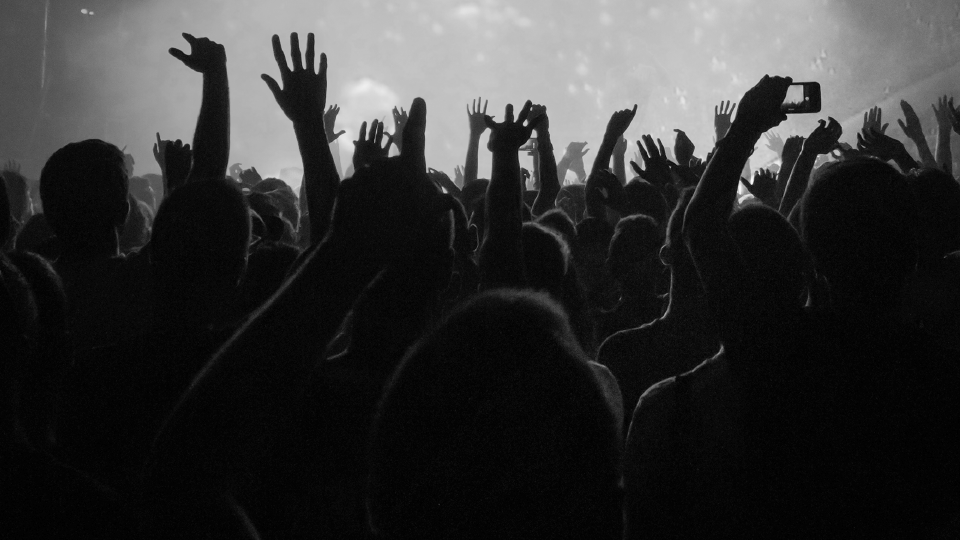 People line up to vote at a shopping center on the first day of in-person early voting on October 17, 2020 in Las Vegas, Nevada.
Image: Ethan Miller/Getty Images
For this year's election season, Wallace Global Fund and Ford Foundation called on nonprofit and grantee organizations to provide paid time off for staff to vote — as well as volunteer — on or before Election Day. As a result, nearly 200 organizations with a combined total of more than 6,000 staff committed to do so.
The nonprofit sector has been essential in national get-out-the-vote initiatives, with organizations like Global Citizen and HeadCount mobilizing young voters through the Just Vote campaign.
4. Companies stepped up to help voters register and vote.
In addition to giving employees time off to vote, companies across the country have used their resources and creativity to increase civic engagement. 
Foot Locker transformed more than 2,000 of its US stores into temporary voter registration sites to boost youth voter turnout. Meanwhile, the National Basketball Association converted empty basketball stadiums into voting sites and used advertising slots to promote voter participation. 
On Election Day, rideshare companies offered discounted rides to the polls. Lyft provided free and discounted rides in communities with limited access to transportation — a known barrier to voting. And Uber, in addition to offering discounted rides, delivered snacks to voters as they waited in line to cast their ballots, thanks to a partnership with Pizza to the Polls. 
And as part of the Just Vote campaign, more than 50 companies gave time off to vote, volunteer, and share resources to help employees navigate the registration process.
5. New generations filled in as poll workers to keep democracy running.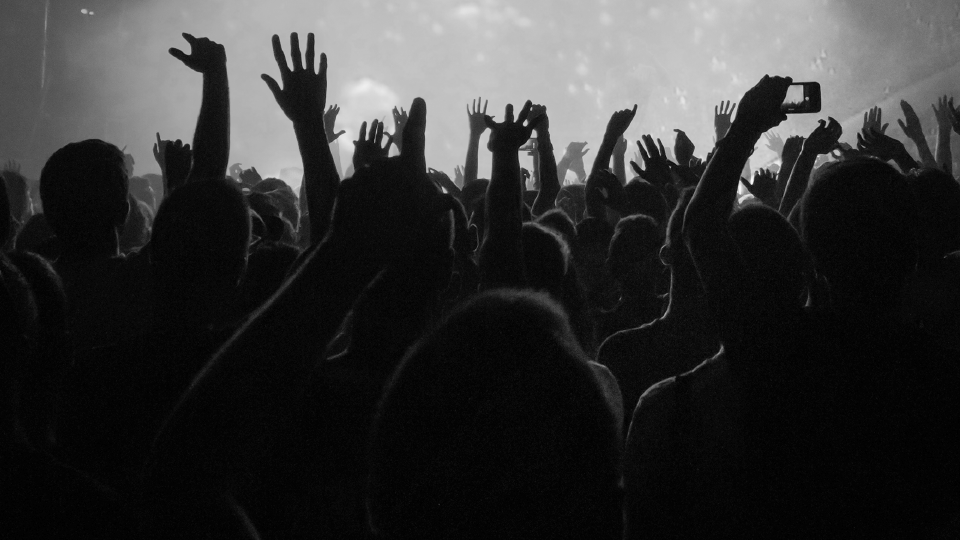 Election worker Najeh Fisher places a vote-by-mail ballot for the Nov. 3 general election into an official ballot drop box at the Miami-Dade County Elections Department, Oct. 14, 2020, in Doral, Fla.
Image: Lynne Sladky/AP
In the 2018 midterm elections, roughly 58% of poll workers were aged 61 or older, an age group that is at higher risk of serious illness from COVID-19. The risk of being infected has made many older citizens reluctant to work the polls this election season, leading to a shortage of poll workers, who are essential to the election process. 
This year, high school students and young adults have stepped up to fill in these crucial roles. More than 37,000 young people — some of whom are too young to vote — signed up to be poll workers on Nov. 3 through the Poll Hero Project. 
6. Americans came together with a stronger sense of community.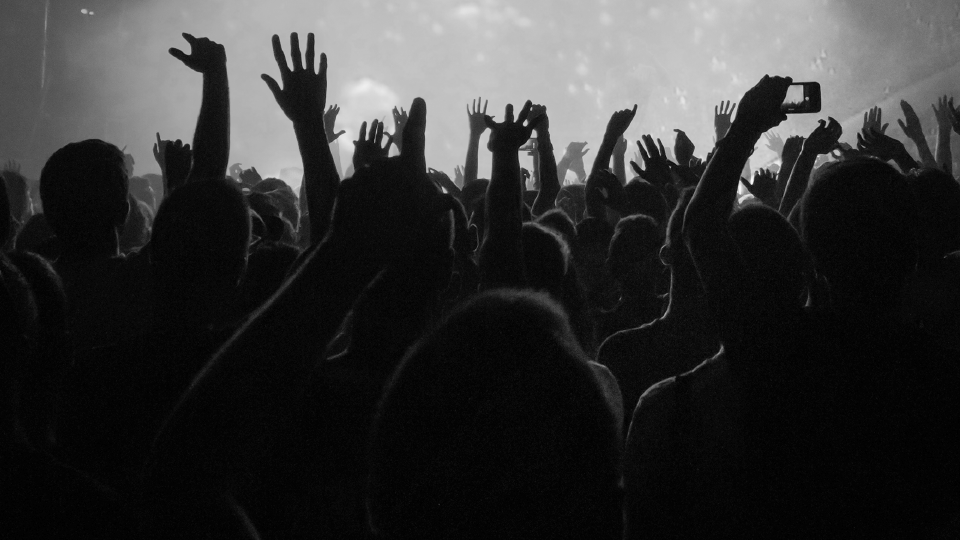 Image: Gerry Broome/AP
Despite all the separation, isolation, and loss of this year, Americans have still managed to invest in their communities through positivity, support, and hope for a better future. 
A few days before Election Day, the Every Vote Counts broadcast special gathered dozens of celebrities, community leaders, and everyday voters for a virtual celebration of American democracy. And through the #walkthevote movement, local activists organized parades across the country to remind people that voting is an act of caring for your community. 
The 2020 election may be remembered for all the chaos and distress, but Americans have also made history in the past few months with their passion and resolve for strengthening this democracy and making their vote count.
Editor's note: This story has been updated to include data on overall voter turnout from Nov. 4.