---
Why Global Citizens Should Care
Women and girls are being disproportionately affected by the social and economic impacts of the COVID-19 pandemic. The United Nations' Global Goal 5 calls for gender equality, and this can only happen if women and girls are centred in conversations about vaccine equity and bringing the pandemic to an end. Join the movement and take action here to help ensure that women and girls are not left behind. 
---
The rate of violence against women has increased exponentially since the beginning of the COVID-19 pandemic, while approximately 11 million girls are expected not to return to school in 2021 alone, millions more are expected to drop out in the years to come.
Women also remain unfairly underpaid, and the gender gap is only increasing as a result of the pandemic. All this means that the impact of the pandemic on women and girls globally has been disproportionate.
We spoke with UN Women's Executive Director Phumzile Mlambo-Ngcuka to further understand the impact COVID-19 is having on women and girls, as well as the role of women and girls — and vaccines — in bringing the pandemic to an end. 
Mlambo-Ngcuka served as Deputy President of South Africa from 2005 to 2007. She moved on to establish the Umlambo Foundation, which supports underprivileged schools across South Africa.
Today Mlambo-Ngcuka is not only fighting gender inequality as the Executive Director of UN Women, but she's also the Under-Secretary-General of the United Nations.
Here, she tells us more about her own personal experience with COVID-19 and what it was like getting vaccinated; why women are so needed in the conversation about vaccine equity and ending COVID-19; and how she's been staying motivated. 
How have you stayed motivated to keep fighting for the rights of women and girls in such a difficult year? What advice do you have for Global Citizens?
In the last year we have seen the challenges that have been brought about by the pandemic, but we've also seen the remarkable resilience of women who would not be resilient if people like me already feel defeated. You actually have to be there to boost those women and to meet them half-way in their struggles of trying to make sure that the pandemic does not knock them down. 
Young people have been a critical part in the cohort of people who have been pushing against the tide. It has been young people, for instance, who have been debunking misinformation about the pandemic because let's face it, health misinformation is not without victims.
So young people have stood up and made sure that they provide information in their local languages for instance… but also, as far as job losses are concerned they have been really disproportionately affected. 
In fact, when we look at the numbers of the women who are likely to fall into extreme poverty, the majority are between the ages of 25 and 35. These are women who are at an age of childbearing, with young children, with the challenge of where to keep the children and having to go to work; and therefore making the decision to withdraw from the labor market in order to provide the care at home. That is the beginning for them of extreme poverty once they give up their livelihoods. 
We have to work at reversing that scenario. We have to address the care economy and make sure that the burden of care does not become the reason why these women are going to be stuck in poverty. That is my job, to really advocate, engage with governments for these interventions that make sure that women can really sustain their livelihoods. I don't have a choice, I don't have the luxury of being discouraged.
What has COVID-19 been like for you, and why was it important for you to share your vaccine experience with others? 
Well, my personal experience with COVID-19 is the loss of lives, including friends and family, and that has been quite hard. The vaccine is important to me because it's the only safety measure that is available for us to save lives; to save my life, and for me to assist in saving other people's lives. 
The fact that as a result of COVID-19, we're now going to [have] more orphans in the world and child-headed households in some places, we are going to be having more women who will be pushed into extreme poverty, pushed out of jobs, experience violence, these are all issues that have existed in society, but because of COVID-19, they become even more of a bigger challenge. So, I am concerned that this is eroding the gains that women have made, and my personal experience is that my work of so many years just went like that.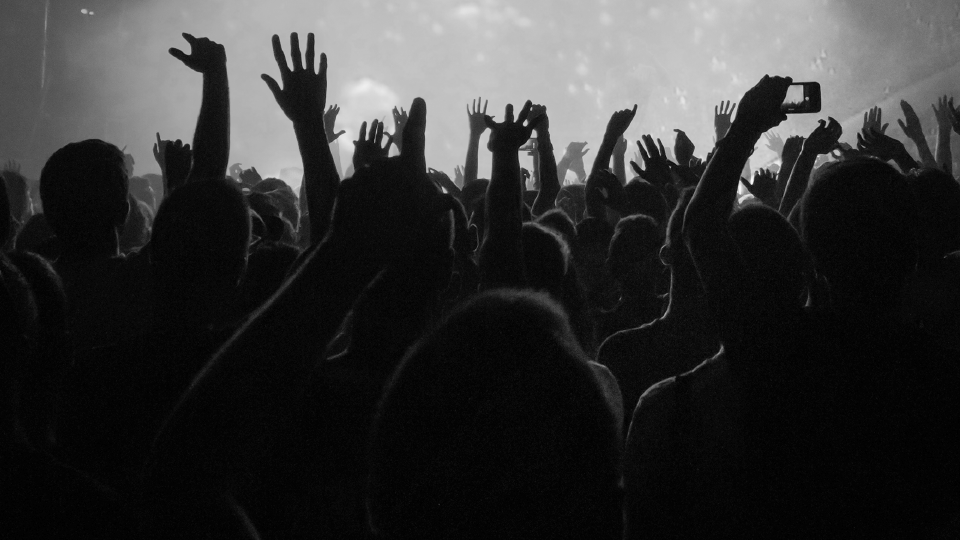 Executive Director of UN Women, Phumzile Mlambo-Ngcuka receives the COVID-19 Vaccine, 2021.
Executive Director of UN Women, Phumzile Mlambo-Ngcuka receives the COVID-19 Vaccine, 2021.
Image: UN Women
What would you say to people who aren't sure whether to take up the vaccine? 
I would say that it's important that people are informed, and so I would strongly recommend that people go to their trusted health care provider, their physician, their nurse in their local clinics.
It's important that they are also exposed to the facts about the science, but in addition to that, I would say that no medication that we have of any sorts, is 100% guaranteed safe. We, however, regard medicine as being safe for consumption for human beings when it has been tested, it has been approved by scientists, it has been quality controlled, and all of that has happened as far as these vaccines are concerned. 
It doesn't mean that there will never be anything that will go wrong, but the chances are very minimal — and the price to pay if we have not used the opportunities that we may have, to vaccinate ourselves, is that we will be continuing to put a loved one at risk and ourselves at risk.
Africa has struggled to secure COVID-19 vaccines. As an African woman with access to a vaccine, what message do you have for world leaders on vaccine equity?
I'm obviously thankful that I happen to be here at this time, but I'm also angry that people in my continent are being denied the opportunity to have access to vaccines. I would in particular, say something to the countries that are hoarding vaccines, alert them about the importance of global solidarity, and the fact that a virus anywhere is a virus everywhere. 
As long as we are not all safe, no one is safe. It is in their best interest to facilitate doses that must go to Africa and other under-served parts of the world, because their safety is superficial if the rest of the world is not safe. 
We are allowing a situation where there will be more and more variants, and at some point, even people who are vaccinated will not be safe because these variants might become more dangerous, and we will not even therefore be protected by the fact that we are vaccinated.
So the sooner we vaccinate everybody, we will then put an end to the mutation and variants, and we will make sure that we have the herd immunity that we so need. 
Why is it important for women to be in discussions about vaccine equity and bringing COVID-19 to an end? 
If we don't emphasize equity, in all the equations, it's likely that it's women who would miss out. [That's] because of the assumption that, in many countries, men will be the ones that will go to work because of the unpaid care burden that keeps women at home at this time when there are people to be taken care of at home.  
I can hear men and leaders saying, "no, no, no, women can wait, let's do the men first" ― so we have to fight against that. Women are deserving, and need the protection as much as men.
Women need to be in the rooms where distribution of vaccines is decided and all the decisions about COVID-19 that matter so that they can make sure that they are not short-changed. 
How can world leaders use the Generation Equality Forum this year to make sure our recovery from COVID-19 strenghtens gender equality?
We have to entrench gender equality in all our responses, including ensuring that women are adequately represented in all the committees that are making decisions about the recovery, which is not the case right now.
Less than 30% of the countries have task teams that are gender equal. The majority of the countries have committees that are predominantly men trying to figure out what they're going to do about violence against women, or not even caring about it.
The absence of women in those committees will also mean that we have a majority of men trying to figure out what to do about the fact that girls have dropped out of school in larger numbers, and there's a big threat they will not come back, and many have also been pushed to child marriage, and to trafficking.
This is not an area in which men tend to be very active, so if you leave them to make these decisions, it is likely that these issues will not get any attention, and they are time sensitive. 
This article was written in partnership with the Bill and Melinda Gates Foundation, a funding partner of Global Citizen.
---
As part of Global Citizen's Recovery Plan for the World campaign, VAX LIVE: The Concert to Reunite the World will bring together artists, entertainers, world leaders, and more to ensure equitable vaccine distribution around the world, tackle COVID-19 vaccine hesitancy, and celebrate a hopeful future.
Find out how to tune in here, and join us in taking action to end the pandemic and ensure that everyone, everywhere has access to COVID-19 vaccines. Then, head to our multimedia hub VAX BECAUSE to join candid conversations about the pandemic and find answers to your biggest questions about the vaccines.
Want to take home part of the show? Check out our VAX LIVE merch at the Global Citizen official store.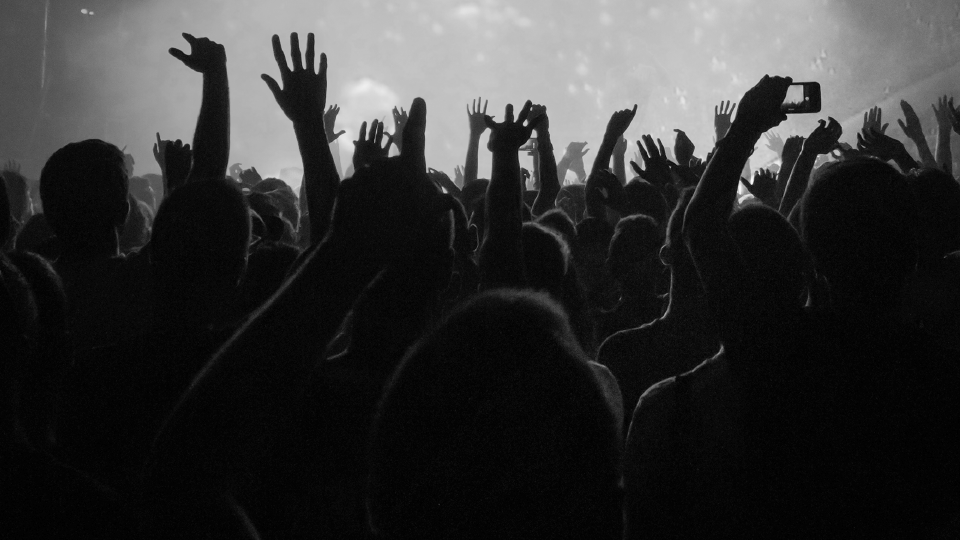 ---
Disclosure: Phumzile Mlambo-Ngcuka joined Global Citizen's board of directors in 2021, after this story was published.