Given the collective trauma the world has experienced in the last 18 months, the 2020 Tokyo Olympics were always going to be about so much more than sport.
A spectacle beamed to billions around the world, the Olympics always show us just how interconnected we all are. We're all feeling the same human stories at the same time — journeys of struggle, love, and solidarity — with important lessons to be learned about the astonishing things the superhuman among us are capable of achieving.
But the stars of Tokyo aren't all Olympic champions.
Sure, some have won a gold medal, or decided to share it. But others became heroes of the games for different reasons, including athletes who placed last, who didn't qualify past heats, or who had a chance to win gold, but chose to withdraw. 
Against all odds, they've shown immense courage and fortitude to get to where they are. Here are seven stories that lit up our imagination and made us feel all gooey inside.
1.The refugee team kept inspiring us
It's been a long road to the Tokyo Olympics for 23-year-old Yusra Mardini.
Originally from Syria, Mardini fled the civil war with her family six years ago after their family home was destroyed in the conflict. When they reached Turkey, smugglers put them in an overcrowded dinghy to Europe. When the engine failed after 15 minutes, Mardini and her sister swam for three and a half hours, pulling the boat along until it found land in Greece.
They travelled on foot to a refugee camp in Germany, where Mardini joined a swimming club. She is now at her second Olympics, representing the incredible refugee team. 
"I represent millions around the world. A refugee is a human being like any other," Mardini said. "A refugee means a person who is seeking a refuge, a place where they want to stay safe. And there is nothing wrong with that. I am sending a message that refugees won't give up easily and will keep on dreaming even after going through tough journeys."
2. Tom Daley became our "chosen family"
After 27-year-old British diver Tom Daley won the first gold medal of his career alongside his partner Matty Lee, he sent an emotional message to his LGBTQ+ fans. 
"I hope that any young LGBT person out there can see that no matter how alone you feel right now, you are not alone and that you can achieve anything, and there is a whole lot of your chosen family out here ready to support you," Daley said. "I feel incredibly proud to say that I am a gay man and also an Olympic champion."
Was Tom Daley quoting Rina Sawayama? And will knitting ever become an Olympic sport? I guess we'll never know.
3. The oldest female Olympic gymnast of all-time retired
Since Oksana Chusovitina won a gold medal at the 1992 Olympics, she has competed, in total, at eight different Olympics across three decades. In that time, she has given birth, cared for a son diagnosed with leukemia, and completely transcended expectations of athletes.
But the legend competing for Uzbekistan, now 46, has announced that Tokyo will be her final appearance, so she can spend more time with her 22-year-old son. She departs with moves named after her, a legacy secured, and fellow athletes cheering their hero in her final event.
"I think it's time now, really," Chusovitina said. "I want to be a mom and a wife."
4. When Simone Biles prioritised her mental wellbeing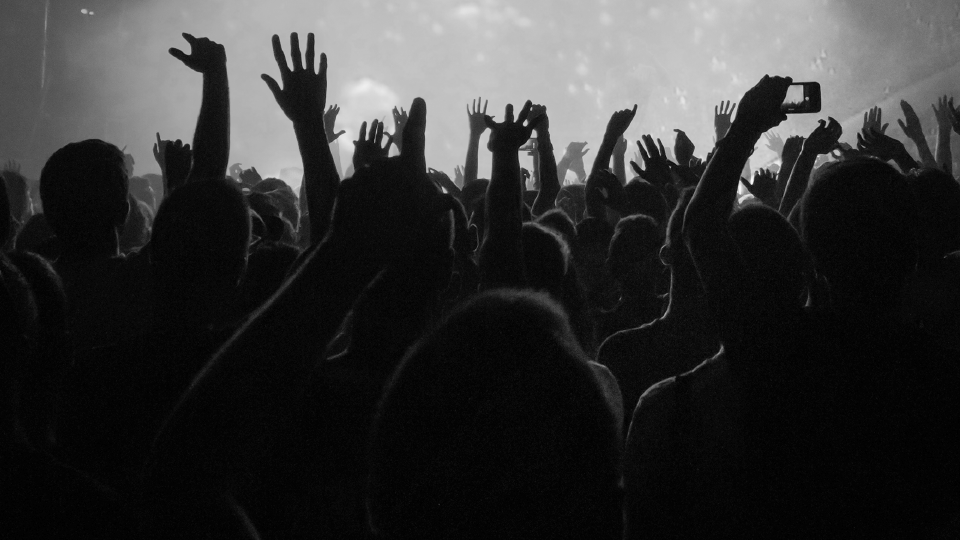 Simone Biles, of the United States, preparers to perform on the balance beam during the artistic gymnastics women's apparatus final at the 2020 Summer Olympics, Tuesday, Aug. 3, 2021, in Tokyo, Japan.
Image: Natacha Pisarenko/AP
WhenChusovitina competed in the vault in the 2016 Rio Olympics, she was beaten to gold by an athlete half her age: a 19-year-old United States gymnast called Simone Biles.
Five years on, and now 24, Biles has been making headlines around the world. The 30-time World Championship and Olympic medallist, who is also a survivor of sexual assualt by the former US gymnastics team doctor, and perhaps one of the greatest gymnasts in history, withdrew from her final to protect her physical and mental health, and while she was widely praised for her bravery, there were some who harshly criticised the move. 
Fellow athletes came out in support, applauding her frank approach to mental wellbeing, and praising her for starting a conversation around mental health in elite sport. Biles then came back even stronger — winning a bronze medal in the beam final on Tuesday, a feat popstar Taylor Swift called "a lesson in emotional intelligence and resilience."
"I have to focus on my mental health. I just think mental health is more prevalent in sports right now," Biles said after withdrawing from the gymnastics final. "We have to protect our minds and our bodies and not just go out and do what the world wants us to do."
"There were a couple of days when everybody tweets you and you feel the weight of the world," she added. "We're not just athletes. We're people at the end of the day and sometimes you just have to step back. I didn't want to go out and do something stupid and get hurt. I feel like a lot of athletes speaking up has really helped."
On Today Show, Simone Biles says she went to athlete village after pulling out of team event, expecting to feel embarrassed. Then, one athlete after another came up to her - to thank her:

"In that moment I was like, 'There's more than gymnastics and medals.'" #Tokyo2020

— Nick McCarvel (@NickMcCarvel) August 3, 2021
@Simone_Biles Proud to call you my daughter. This morning I saw the Simone that we know, never giving up a caring human being advocating for her safety and health and not afraid to say it is ok to not be ok. A person who believes in her teammates a person who trust the process.

— Nellie Biles (@BilesNellie) August 3, 2021
5. Laurel Hubbard became the first openly female transgender athlete to compete at the Olympics
There was a huge backlash to the 43-year-old weightlifter from New Zealand participating in the Olympics. But Hubbard, a transgender woman who competed in male categories over a decade ago, rose above the noise to make history.
"All I've ever wanted to be is myself," Hubbard said. "I'm just so grateful that I've had the opportunity to come here and be me."
Even though she placed last at the event — quietening the critics who thought she had an unfair biological advantage that would ruin women's sports forever — it was still an immense moment for representation among transgender communities around the world.
6. The rise of Rebeca Andrade
When Rebeca Andrade was a child, she would have to walk two hours from the favelas in Sao Paulo where she lived to the gym, funded by a social project, where she trained.
Her gymnastic talent was not questioned. But as one of eight children, supported by a mother who worked as a maid, food was hard to come by. Now 22, and after a series of brutal injuries, Andrade has become the first ever woman to win an Olympic medal for Brazil at gymnastics, bagging a silver medal last week, and a gold medal in the vault on Sunday.
"It's really good because there are many people like me in Brazil," Andrade said. "We need help, we need to have people who believe in us. We need people who can see our talents and help us grow in life, so I think it's really fantastic."
7. That "magical" moment two athletes decided to share a gold medal
It was a beautiful moment of solidarity, humanity, and sportsmanship between two close friends.
Gianmarco Tamberi from Italy and Mutaz Barshim of Qatar were tied in first place for the men's high jump on Sunday. But after being offered the chance to settle the competition with a jump-off, Barshim asked if they could share the gold medal instead. 
When the official confirmed it was allowed, it didn't take long for both athletes to accept and to celebrate wildly — I mean, seriously wildly — around the track. 
"I still can't believe it happened," Tamberi said. "Sharing with a friend is even more beautiful... It was just magical." Barshim added: "For me, coming here, I know for a fact that for the performance I did, I deserve that gold. He did the same thing, so I know he deserved that gold."
"This is beyond sport," Barshim continued. "This is the message we deliver to the young generation."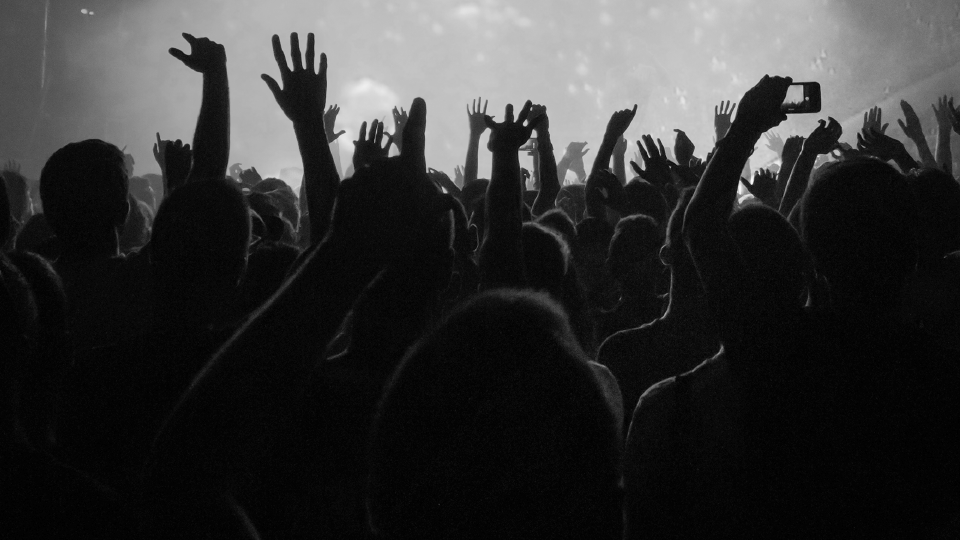 Gold medalists Mutaz Barshim, left, of Qatar, and Gianmarco Tamberi, of Italy, who tied, celebrate on the track after the final of the men's high jump at the 2020 Summer Olympics, Aug. 1, 2021, in Tokyo, Japan.
Image: Christian Petersen/Pool Photo/AP