Before moving to Lagos, Nigeria — one of the wealthiest states on the African continent — in 2015, Chioma Egbo remembers growing up in a slum in Benue State, where not every household had a toilet or adequate information about sanitation. 
"Most of us used surrounding bushes and other environments far from residential areas to defecate," Egbo, 26, told Global Citizen. 
She recalled the foul smells that emerged after it rained because people didn't have a place to use the bathroom.
"It wasn't a good experience at all," she said. 
After finishing high school in 2011, Egbo attended university in Anambra State's Awka city. Once she graduated, she was placed in Lagos State for her national youth service, a mandatory one-year government program Nigerian youth must complete to support the country's development. Egbo ended up staying in Lagos after she got a job as business development and procurement officer at Petrogap Oil and Gas Limited.
Her family moved out of the slum where she grew up, but they still live in Benue — and she worries about how open defecation continues to affect many of her community's health. Last year, she asked Nigerian governors in Cross River State, Benue State, and Ondo State to help the country achieve open defecation free status, for a chance to attend the Global Citizen Festival: Mandela 100 in Johannesburg, South Africa, on Dec. 2, 2018. 
Come December, Egbo was shocked to learn that Cross River State hadn't just listened to thousands of Global Citizens just like her — it actually committed to investing in the issue with the goal of ending open defecation once and for all. 
What Is Open Defecation? 
Open defecation, the practice whereby people go in fields, bushes, forests, open bodies of water, or other open spaces to defecate, is pervasive throughout Nigeria. More than 892 million people defecate out in the open around the world, and in Nigeria, 23.5% of the population defecate in the open.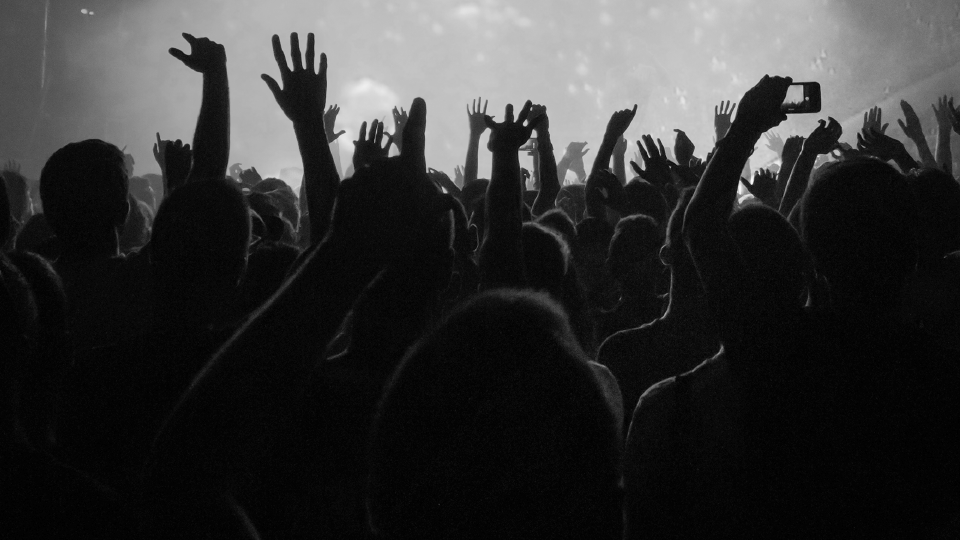 Image: Source: UNICEF
Nigeria is the biggest economy in Africa, relying heavily on oil production and sales, but the average person doesn't benefit from the country's wealth, and 70% of Nigerians do not have access to clean water and sanitation.
When a person doesn't have access to clean water and sanitation, a lot is on the line: life-threatening illnesses, decreased school attendance, missed work days, malnutrition, and poverty.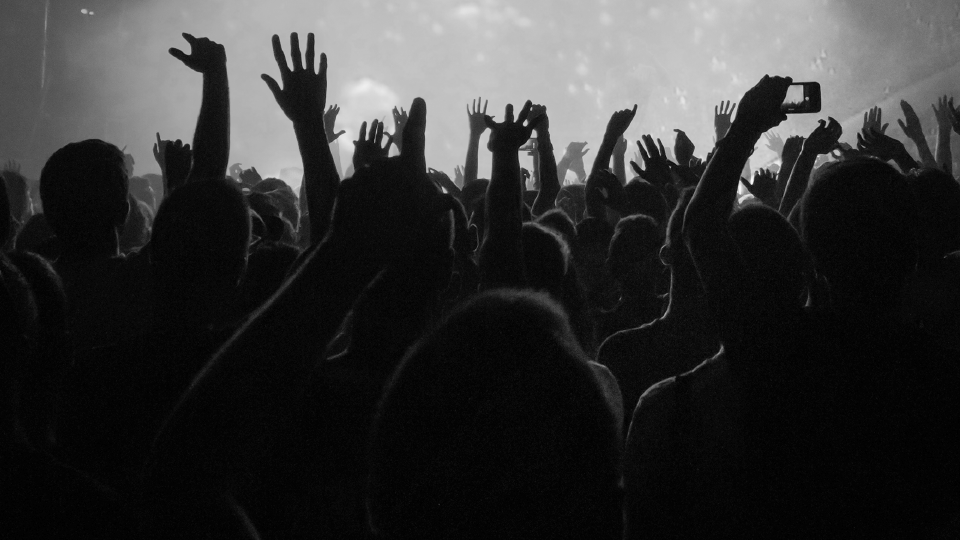 Image: Photo by Daniel Williams
Sanitation facilities safely separate human waste from human contact, but when people defecate in the open, exposed human waste is transferred back into people's food and water resources. The use of contaminated drinking water and poor sanitary conditions result in increased vulnerability to water-borne diseases, including diarrhea, which leads to deaths of more than 70,000 children under 5 every year in Nigeria. According to the World Bank, 1 in 10 Nigerian children lose their lives before the age of 5 due in part to the lack of access to clean water and sanitation. Open defecation — which occurs across the globe, from cities and slums to rural areas that lack sanitation infrastructure, information, and resources — is especially a safety hazard for women and girls who rely on unsafe shared community toilets in public spaces.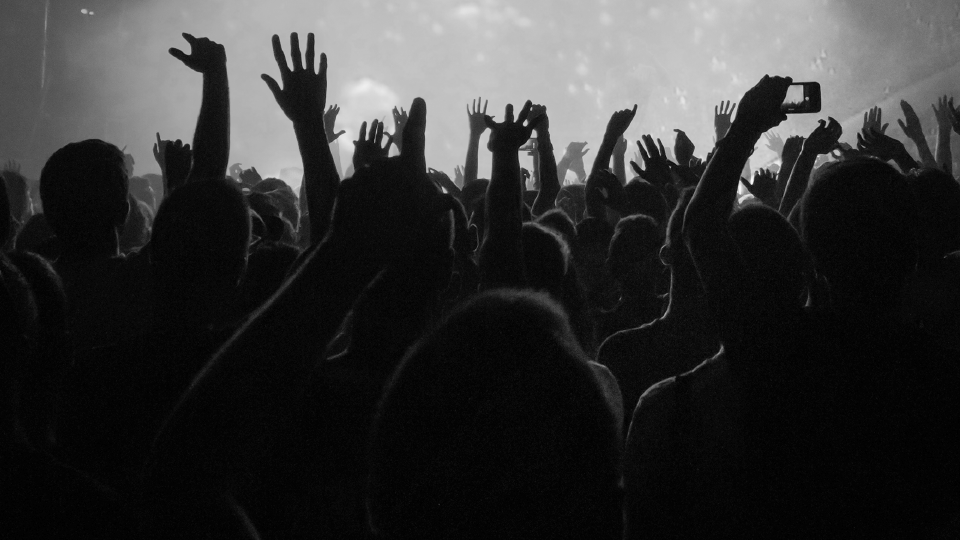 When someone doesn't have basic needs like sanitation met, it can be difficult to reach their full potential, and live with dignity. 
"It's completely indispensable to tackling poverty, to promoting dignity, gender equality, health, and education," Talia Fried, global policy and government affairs manager at Global Citizen and leader of Global Citizen's water, sanitation, and hygiene campaigning, explained of open defecation's long-term effects.
Nigeria is feeling the pressure to tackle the crisis. India currently has the world's highest number of people who defecate in the open, but it's gearing up to achieve open defecation free (ODF) status by October, which would then make Nigeria the country with the highest amount.  
Chioma Takes Action
Ahead of Mandela 100, Egbo penned a nearly 3,000-word essay to governors in nine Nigerian states, including Cross River State and Ondo State, to invest in water and sanitation. She shared tweets asking governors "to show your support of sanitation & therefore a healthy & educated Nigeria," to highlight the dire need for the government to act quickly. 
The set of actions were part of Global Citizen's ongoing campaign, in partnership witha range of local organizations and advocates, to put pressure on the Nigerian government at the federal and state levels to invest in sanitation. In 2014, the Water Supply and Sanitation Collaborative Council (WSSCC) asked Global Citizen to amplify the work it had been doing to help large numbers of people achieve improved sanitation and adopt good hygiene practices around the world. The next year, the United Nations launched the Sustainable Development Goals (SDGs) and as part of a larger plan to end poverty, SDG 6 aims to achieve access to adequate and equitable sanitation and hygiene for all by 2030, aligning with WSSCC's goal.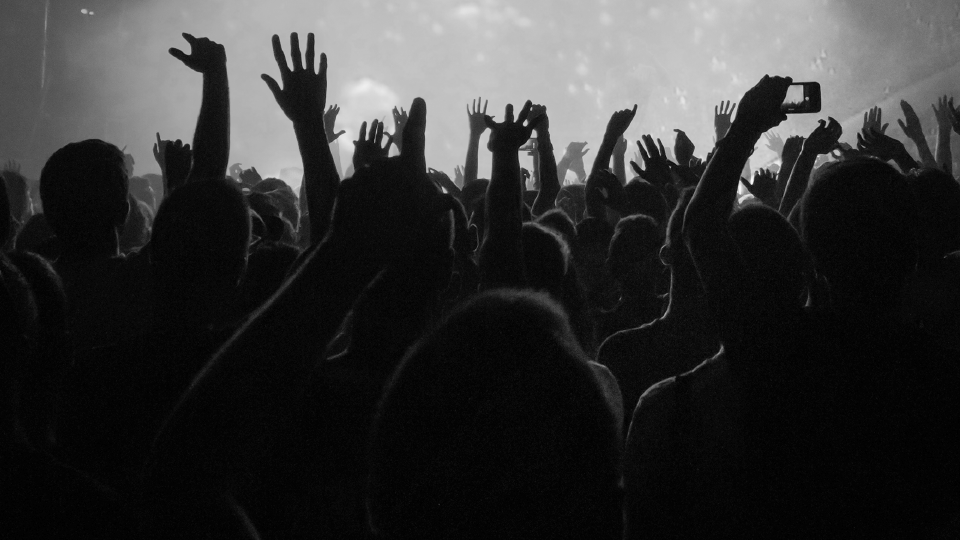 Chief Sylvester Oju of Higigon Bayanu village in Cross River State presides over a meeting with village elders and members of the WASH committee. He meets regularly with the WASHCOMs to review sanitation status in his community.
Image: Photo by Jason Florio/United Purpose
WSSCC runs the only global sanitation fund, through which it collaborates with partners on the ground like the development charity United Purpose Nigeria. The organization uses a sustainable and human-driven approach through methods like community-led total sanitation (CLTS). CLTS leverages local community leaders to ensure access to sanitation for all, including the most marginalized and vulnerable, by focusing on igniting change in sanitation and hygiene behavior within whole communities, rather than focusing on constructing toilets. WSSCC emphasizes that elderly people, LGBTQ people, people living with disabilities, girls, and women all need access to sanitation — otherwise, a community will never be open defecation free. 
"We see that Global Citizen is really great about mobilizing its network to raise these issues and raise the profile to increase visibility on these issues," said Emily Deschaine, WSSCC's acting head of partnerships. 
By using Global Citizen as a megaphone, and through high-level advocacy, WSSCC's efforts with a number of coalition partners prompted the Nigerian government to listen to the country's sanitation needs, which was followed by a few victories. 
When Amina Mohammed, now the deputy secretary-general of the United Nations, was Nigeria's environment minister, she took the stage at the 2016 Global Citizen Festival in New York to announce Nigeria's commitment to end open defecation in the country by 2025 or sooner. One year later in Central Park, Suleiman Adamu, minister of water resources for Nigeria, took the stage at the 2017 Global Citizen Festival and pledged to empower 5.5 million people to be open defecation free by the following year. 
By November 2018, it became apparent that the Nigerian government had started to take open defecation even more seriously following the spread of deadly diseases such as cholera, which are prevalent in congested areas with poor hygiene facilities. As a result, President Muhammadu Buhari declared a state of emergency on Nigeria's water supply, sanitation, and hygiene.
With Mandela 100 approaching that December, WSSCC saw an opportunity to continue its push to target the government on a state level with Global Citizen. Governors have the political and financial leverage to get the job done.
Egbo, who had never taken social action before, encouraged her friends and family to call on Nigerian state governors to stand up for sanitation. She felt lucky that her quality of life improved after moving to Lagos, and knew that people back in Benue, and across the country, might not ever get the same opportunity.
Leading up to his performance at Mandela 100, musician Wizkid rallied on social media to motivate others to fight against open defecation. 
Egbo never anticipated that her actions would be a part of more than 150,000 actions taken as part of Global Citizen's ongoing water and sanitation campaign.
Behind the scenes, Okito Wedi, global policy and government affairs manager in Global Citizen's South Africa office, had in-person meetings with Cross River State and Ondo State governors. Fried also continued to work with partners to advocate to the governments, launch actions, and gather letters of support from key allies — including Kevin Rudd, former prime minister of Australia and now chair of Sanitation and Water For All; Nigerian Minister of Water Resources Suleiman Adamu; and Nigerian musician DJ Cuppy. WSSCC worked with Adamu to personally write to governors, encouraging them to commit. 
When Cross River State's Mandela 100 stage moment arrived, that state's government committed to investing $15 million over the next five years for WASH.
"Achieving clean water and sanitation requires African solutions," Dr. Chimaobim Betta Edu, director-general of the Cross River State Primary Health Care Agency, told the crowd. "And so, it is my great pleasure to announce today that I am committing $3 million every year for the next five years, for a total of $15 million for sanitation in Cross River State."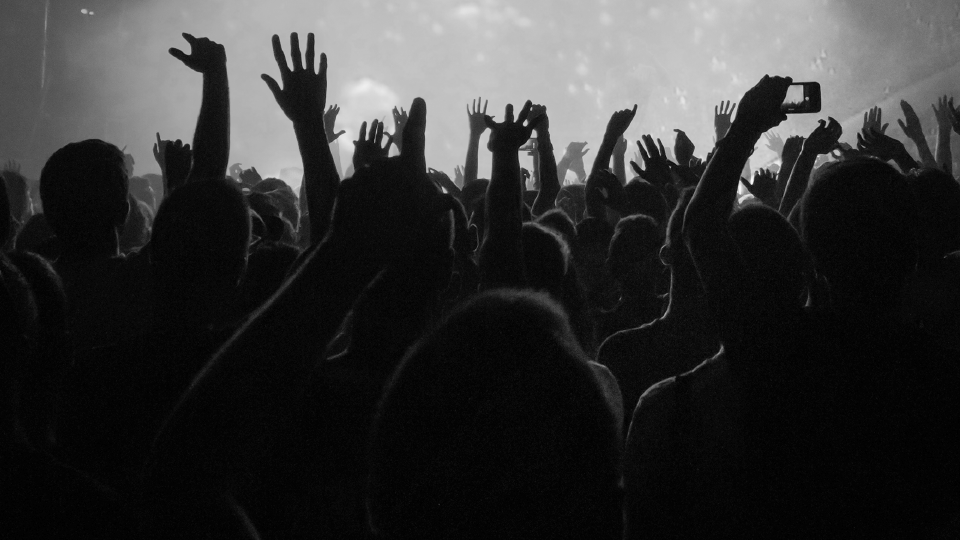 A general view of the FNB Stadium during the Global Citizen Festival: Mandela 100 at FNB Stadium on Dec. 2, 2018 in Johannesburg, South Africa.
Image: Michelly Rall/Getty Images for Global Citizen
"Getting governments to talk about human waste and open defecation is not easy," Global Citizen's Fried said. "This has been the culmination of the efforts of our partners who have been working on this for years."
When Egbo heard about the commitment months after she took action, she couldn't believe the news,
"I feel so happy, and proud of myself," she said, even though she didn't end up winning tickets to Mandela 100. "When I was taking the actions, little did I know it was going to create a very huge impact. I feel I have contributed positively to my community, my country."
One woman, Sarah Ode, hopes to see the benefits of Egbo's actions soon. Ode, 52, lives in Akpabuyo Local Government Area, Cross River State. She is an environmental health officer with the Cross River State government. In Akpabuyo, defecating in the open is the norm, and most people don't know it's dangerous, Ode told Global Citizen. 
She has witnessed children get sick from waterborne illnesses in her community because people defecate in nearby streams. As a result, mothers can't tend to their daily activities like selling their goods because they have to take sick children to the hospital, Ode explained. 
"Cross River State has always been known to be a green, greener state," she said. "That kind of commitment by the state government will really help a lot to ensure that the state maintains its status."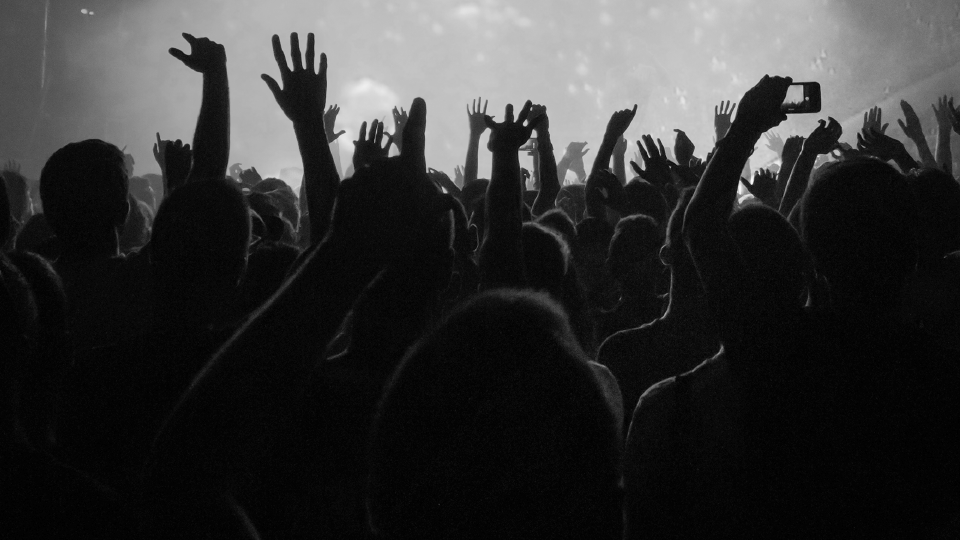 Ode is eager for the government to work with community leaders to install latrines, provide clean drinking water, and educate residents in Cross River. She anticipates infrastructure and cleaner public spaces will make residents healthier and more productive. Women and children in particular won't have to spend all their time fetching water, she said, and the can work or go to school instead. 
How Do Governments Stop Open Defecation?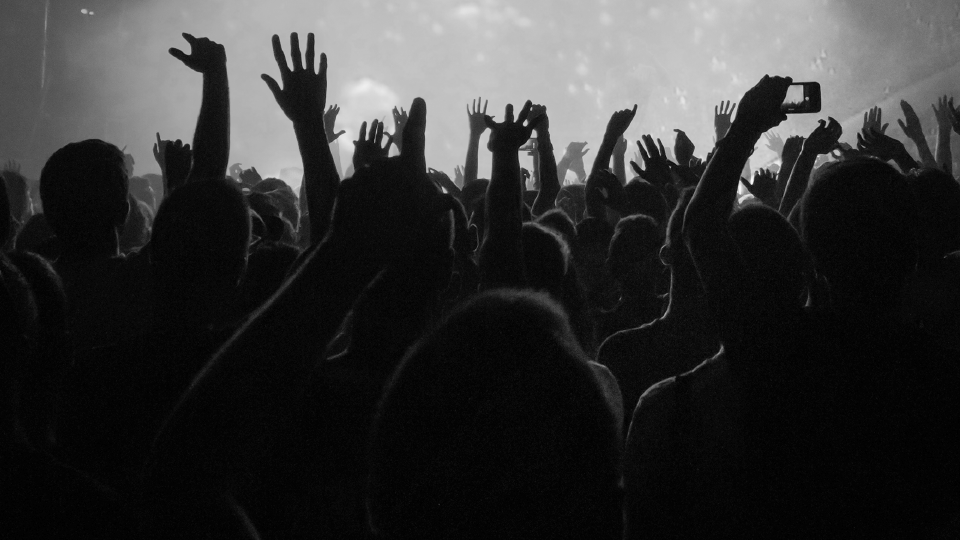 Children participate in community meetings to discuss sanitation at Omale Bendi II village in Cross River State.
Image: Photo by Jason Florio/United Purpose
The funds announced at Mandela 100 are set to help Nigerians receive the sanitation resources they need through programs that not only provide toilets but that also promote education and behavior change. Empowering a community to understand the importance of sanitation, and develop plans to advocate for themselves in case a disaster or water crisis destroys infrastructure, is part of the battle. 
Cultural tradition is one of the many challenges to changing sanitation behavior. Virginia Kamowa, technical expert on menstrual hygiene management at WSSCC, told Global Citizen that in some communities in Nigeria, women can't use the same toilet as a father-in-law, which can lead to those women going outside to defecate in the open. People passing through communities that don't live there might also defecate in the open, disrupting progress.
Following the Mandela 100 announcement by Cross River State, Global Citizen champion and Orange is the New Black actress and advocate Uzo Aduba visited Tudun-Wada, an urban slum in the Federal Capital Territory. The organization Initiative for Education and Development (IDEE) had held a "triggering" session a couple of days before. Triggering is a method used to empower communities to prioritize and practice proper sanitation and hygiene. 
Organizers start a triggering session by gathering a village or town and presenting them with a pile of human waste and serving of food and water. Flies will often bounce back and forth between the three. Then the organizer will go up to a person and ask them if they'd still want to eat that food or drink that water after. This exercise shows how when one person defecates, it can easily spread illness and affect a whole community. Members of the community are then prompted to develop action plans for cleaning up, whether that means building toilets, promoting education, or conducting surveys to see where the needs are. 
What's Next
With only 26.5% of the Nigerian population using improved drinking water sources and sanitation facilities, more funds and resources — whether from donor countries, the private sector, or local governments themselves — are still needed to achieve open defecation free status by 2025 or sooner.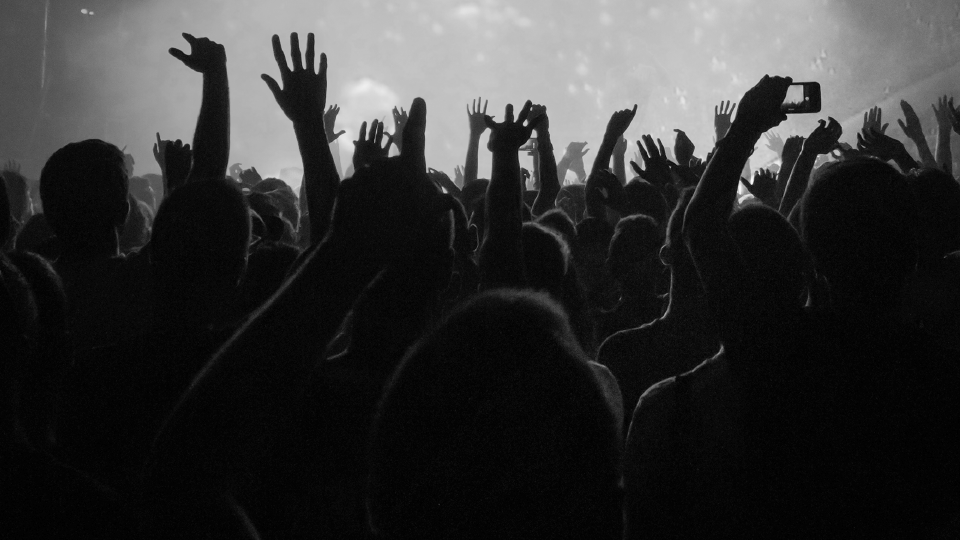 Image: Photo by Daniel Williams
Nigeria is already showing more interest in solving the crisis on a state level, which is a good sign. At Global Citizen's World Water Day 2019 event on March 19, in Nigeria's capital city, Abuja, Cross River State committed to becoming the first state to achieve ODF status. In 2016, 35% of the population of Cross River State practiced open defecation –– the 13th highest rate across the 36 states, according to WSSCC. Achieving this commitment will affect over a million people who are currently affected by open defecation. That day, Minister Suleiman also announced that the state has completed their previous commitment to empower 5.5 million people to be open defecation free by the following year.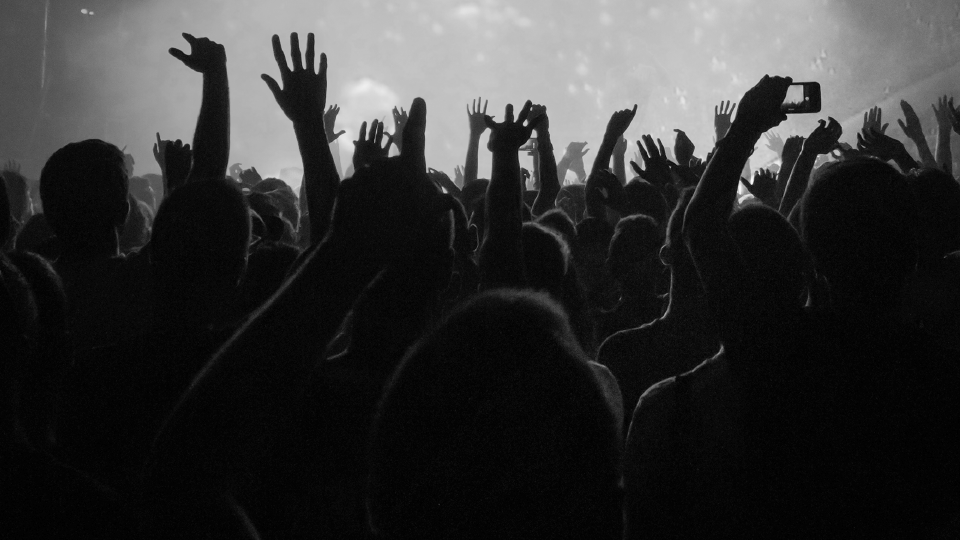 Image: Source: UNICEF
Ondo State then challenged Cross River's announcement, pledging that they will in fact be the first state in Nigeria to be declared ODF. In 2016, 32% of Ondo State practiced open defecation, the 17th highest rate across the states after Cross River. 
A couple of months later, at Global Citizen Live Berlin in May, Ondo State followed through with the challenge. Mrs. Yetunde Adeyanju, executive chairman of the Ondo State Environmental Protection Agency speaking on behalf of the executive Governor, His Excellency Oluwarotimi Odunayo Akeredolu, committed that Ondo State would achieve open defecation free status by 2022. This commitment will affect the more than 1.1 million Nigerians practicing open defecation in Ondo State.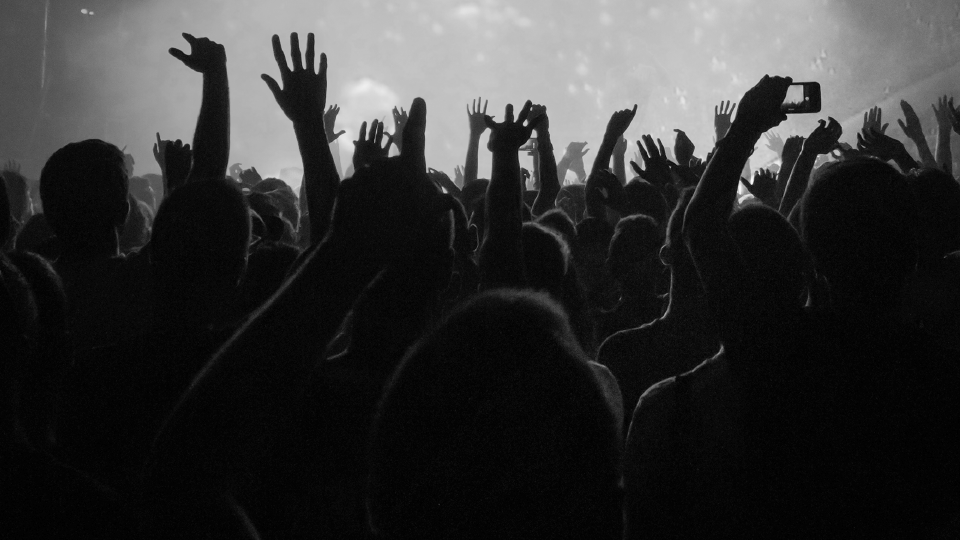 "Mark my word: We are committed, Ondo State, we are committed, to be the first state to be open defecation free state in our country," said Adeyanju.
The state committed a total of $27.77 million to the water, sanitation, and hygiene budget to be disbursed between 2020 and 2024, effectively pledging to maintain the doubled budget that came into effect this year. After announcing that it had unlocked $2M of it's $3M commitment for 2019 funding for WASH as part of its Mandela 100 commitment ––– the remaining $1M will support sanitation behavior change and Rural Sanitation and Hygiene Promotion in Nigeria (RUSHPIN). 
Cross River State also committed an additional $5 million towards sanitation over the next five years for a Clean and Green Cross River State. A third Nigerian state, Edo State, committed $15M over three years for ending open defecation by 2025 or sooner.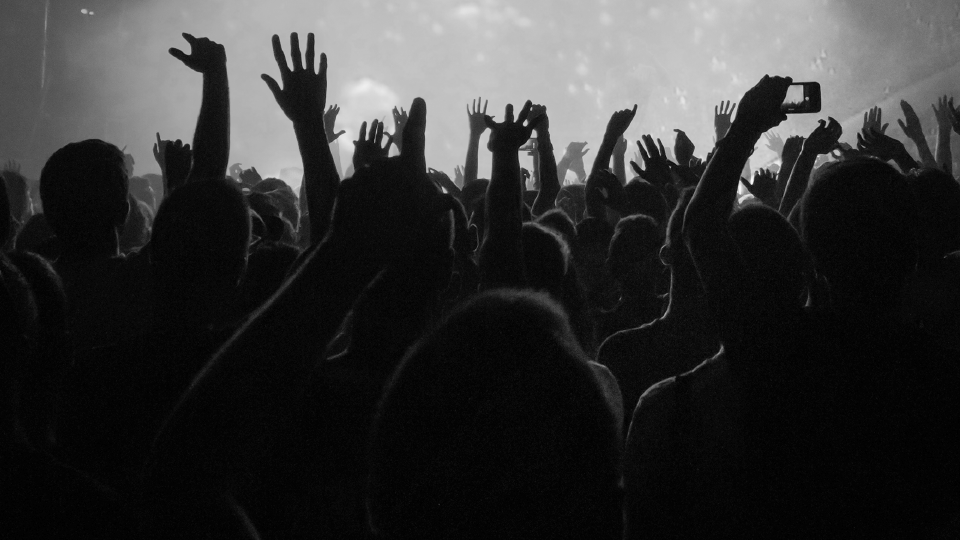 Bridget Achweng stands next to her pit toilet in the Cross River Region.
Image: Photo by Jason Florio/United Purpose
With support from Global Citizens and partner organizations, WSSCC plans to continue helping Nigeria to meet its targets and ensure the government unlocks the funds promised. The states that have already made progress toward becoming ODF send a powerful example for others, according to Fried. 
 "Keep your asks to your government officials. It's important to continue to hold the government to account," WSSCC's Deschaine said. 
Global Citizens can keep playing a role in a number of ways, according to Fried. She said they can keep taking action, inform their families and friends about the importance of clean water and sanitation, and encourage them to take action. They can support local groups or organizations helping to ensure people living in poverty can access clean water and sanitation, and continue to hold their leaders to account to put in place and deliver upon policy changes that tackle these crucial issues comprehensively. 
"These commitments are incredibly encouraging and have the potential to truly impact the lives of people living in poverty in Nigeria. But we need to hold these decision makers to account until they deliver on their promises," Fried said. "You can count on us to track these commitments and when necessary, global citizens will take action to ensure these pledges are delivered upon."
Egbo already has ideas for growing the movement locally. She intends to keep taking action within her community and hopes to speak with people in leadership positions to try to allocate funds for proper sewage disposal. 
"In my little way, I can help Nigeria achieve open defecation free status by creating awareness of the dangers of indiscriminate defecation and the negative impact it has on our health and our environment," she said.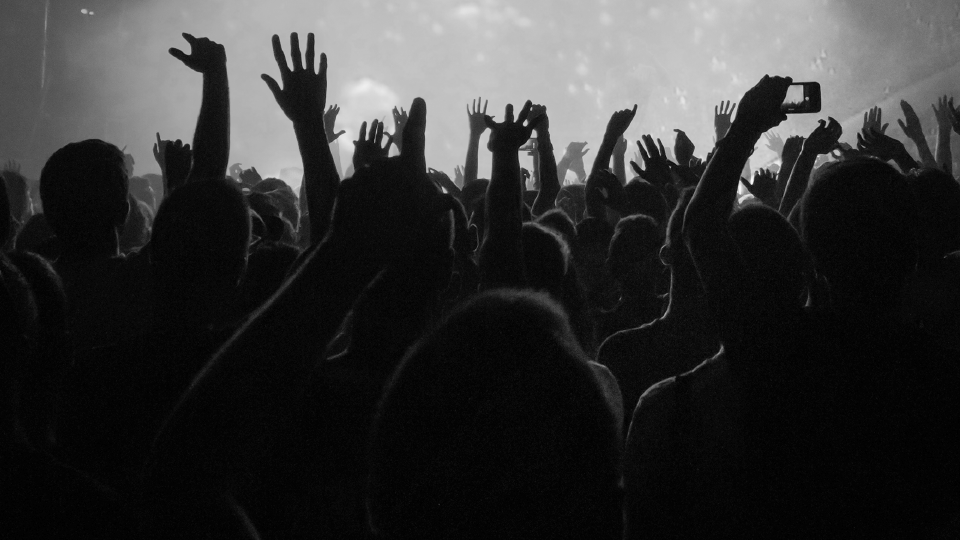 Villagers react to a question asked by a WASH educator in the Cross River Region.
Image: Photo by Jason Florio/United Purpose