This article first appeared on IRINnews.org, a news agency specialized in reporting humanitarian crises. Clickhere to subscribe to IRIN's weekly highlights.
---
By Linus Unah
Okechukwu Onwuma still remembers the painful day heavy floods destroyed his small farm in southern Nigeria's Delta State.
"It was in November 2012, and the flood didn't spare anything in this community," the 45-year-old said, hunched over a small heap of yam on his farm, near Oko-Amakom. "Farmers cried bitterly, and nobody helped us," he said. "The water covered our farmlands and homes, and displaced thousands of people."
Flooding is a recurrent problem in Nigeria, particularly in the southern states where the Benue and Niger rivers converge.
Take Action: Tell the US Government to Preserve Its Commitment to the Paris Climate Agreement
In 2012, unprecedented levels of flooding affected 30 of the country's 36 states, causing damage estimated by the government at $16.9 billion. Rivers overflowed their banks, washing away farmland, settlements, and crucial infrastructure. By mid-October, at least 431 people were dead and 1.3 million displaced from their homes.
"The flood destroyed our entire farmland and submerged my cassava, yam, maize and peanut crops," 80-year-old Alice Daniel told IRIN at her farm, which is nearly two kilometres away from the Niger River.
Three years later, in 2015, floods in Cross River State displaced more than 1,200 families and destroyed 4,500 farms in some southern coastal communities. In the north of the country, 53 people died and more than 100,000 were displaced that year by floods.
Vulnerable coast
Flash floods, which can remove topsoil and reduce fertility, are particularly common in the south during the May-to-September rainy season. But rising sea levels that risk bringing salt water onto arable land have become a perennial problem, and climate change means farmers in coastal areas are at greater risk than ever.
A 2014 study by the non-profit Nigerian Environmental Study Action Team (NEST) reported that sea-level rise and repeated ocean surges in southern Nigeria would worsen the problems of coastal erosion and flooding in the Niger Delta region, and warned that crops were threatened – the main food crops in the south are cassava, yam, plantain, maize, and sorghum.
Read More: Is Climate Change Really a 'National Security Threat'?
According to the government's submission to the UN Framework Convention on Climate Change, "Nigeria's coastline is already undergoing pronounced morphological changes as a result of natural extreme events, such as sea surges and tidal waves."
Due to global warming, it is anticipated that sea levels will rise between 50 centimeters and one meter this century. At the lower end of that spectrum, the Nigerian government predicts 35% of the highly productive Niger Delta will be lost. At the upper end, that rises to 75% by 2100.
"The Niger Delta could lose over 15,000 square kilometers of land by the year 2100 with a one-metre rise in sea level," according to the Community Research and Development Centre, an environmental non-profit based in southern Edo State.
'Huge' impact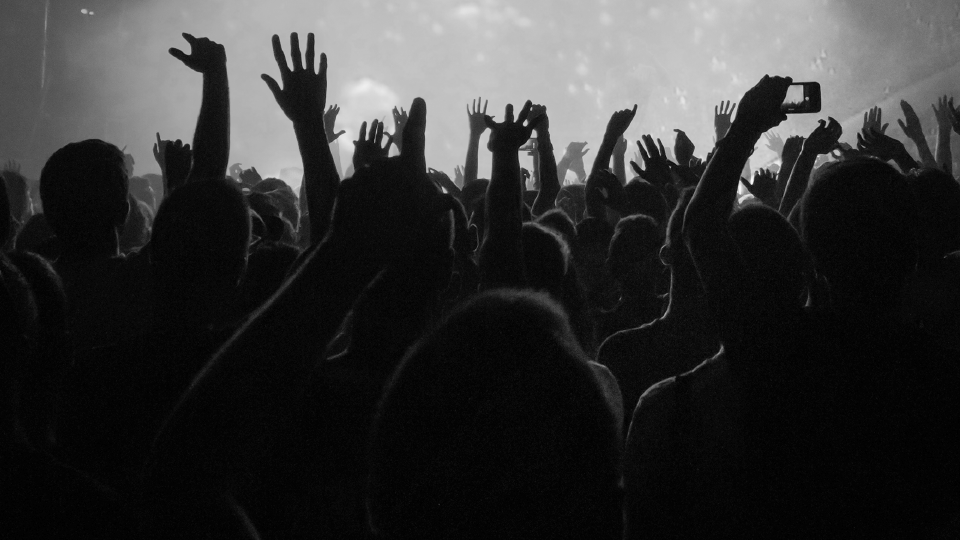 Image: Linus Unah/IRIN
Anthonia Ifeyinwa Achike, a professor of agricultural economics and former director of the African Climate Change Adaptation Initiative at the University of Nigeria, Nsukka, described the impact of climate change on smallholder farmers in southern Nigeria as "huge."
Among its effects, she listed: "the destruction of crops, livestock, houses, farm building and equipment, a reduction in output, build-up of diseases and infections, contamination of water, death, sickness, increase in costs of farm activities, and psychological trauma."
If no action is taken in Nigeria to tackle the effects of climate change on the agricultural sector, "productivity could decline between 10 [and] 25% by 2080," according to the government document.
Read More: This Incredible Skyscraper is Also a Farm That Can Feed a Village
Farmers like Onwuma are determined not to let this "business-as-usual" scenario come to pass. Many have resorted to adaptation strategies such as varying the time of year they sow, sowing more deeply in the soil, and using fast-maturing varieties of crops as well as cover crops such as melon to help conserve soil moisture. In so doing, they increase their food security.
"Since we now know that the flash flood comes around September every year, we try to begin planting improved varieties at least by January and harvest between August and the first week of September," Onwuma said.
Daniel reiterated the point, adding: "Since we started planting and harvesting in line with the climate conditions, farmers don't suffer much losses anymore."
Where's the help?
Yet there are significant challenges. According to a NEST study, Building Nigeria's Response to Climate Change, less than 2% of farming in Nigeria uses irrigation.
"The kind of agriculture commonly practiced in southern Nigeria is rain-fed," CREDC Executive Director Etiosa Uyigue told IRIN. "The success of farmers depends on their ability to predict the rain – that is when the rain begins and when it ends. The change in the pattern of rainfall makes it difficult for them to predict the rain, and this can affect their farming."
Uyigue said efforts to strengthen farmers' adaptation to climate-related disasters so as to reduce their vulnerability should involve "continuous training on farming methods that can be adapted for these circumstances.
"Again, government can do more on extension services by giving farmers the needed information at the right time. Such information can include early warning on impending disasters."
Read More: HarvestPlus Is Using Biofortification to End Global Malnourishment
The fear is that climate change will undermine food security in Nigeria – forecast to overtake the United States as the planet's third most populous nation by 2050 – especially as climate shocks such as flooding can hinder access to local markets. In extreme cases, a 2011 NEST study reported, malnutrition could become common among children and force rural farmers to move to cities.
While the government's submission to the UNFCCC does detail a range of adaptation initiatives, Achike suggested they have yet to translate into effective action.
"Though there have been several government policies and programs to boost agricultural production, including policies on climate change, all of these seem not to be effective enough because of policy inconsistency, lack of political will to do what is right, [and] the awarding of climate change contracts to political associates who don't do it or do it poorly. In addition, the government prefers to use people who are not experts on the issue," she told IRIN.
The money problem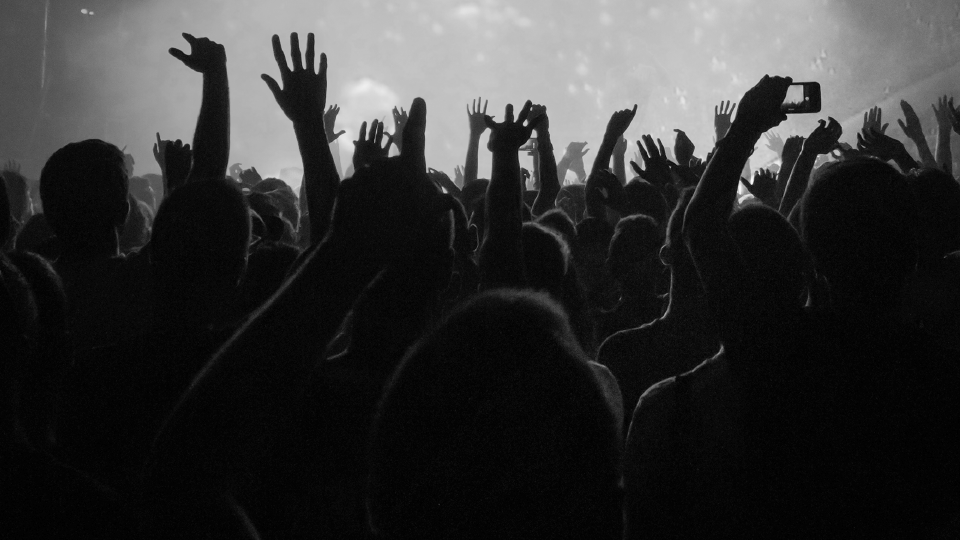 Image: Linus Unah/IRIN
Despite widespread acceptance that something needs to be done, and urgently, Nigeria still struggles to dedicate anything like enough funds to addressing climate change.
A committee in Nigeria's House of Representatives recently described the current budget of 8.1 billion naira ($26.5 million) allocated to fight climate change as "inadequate". The figure falls chronically short of the $140 billion a World Bank expert said was needed. Nigeria's environment ministry announced in March that it would issue a $20-billion bond to raise funds to tackle the negative effects of climate change.
But sometimes even the money that is ostensibly being made available goes astray.
For example, an investigation by the International Center for Investigative Reporting in Abuja revealed how millions of naira meant for affected communities have been misappropriated from an Ecological Fund set up to tackle a range of environmental problems such as floods, droughts, oil spills, and landslides.
Read More: Funds to Help Nigeria's Famine Will Run Out by June, UN Official Says
The Federal High Court is currently trying a former governor of central Plateau State for allegedly diverting 1.162 billion naira ($3.8 million) of Ecological Fund money.
Last week, Nigeria's 36 state governors set up a committee to audit the fund's $110-million kitty. Most states say they have not received any allocation from the fund since President Muhammadu Buhari was sworn in May 2015.
"When the floods ravaged our crops in 2012, a lot of money was allocated, but none of it got to farmers," said Onwuma in Delta State. "We only got foods and other relief items, but nothing was said about our submerged crops and destroyed farmlands."
He added that what he and his fellow farmers needed most was more timely information on climate change through extension services and mass media.
"The floods will continue to come every September, but planting correctly would always help us to remain safe. However, we are worried that more serious rainfall might cause a change in the normal pattern of flooding, and we might suffer again."